29Rooms Singapore – A new exhibit at Gardens by the Bay
---
We've got a new eye candy in Singapore – and no, we're not talking about the return of Jackson Wang. IG and Tik Tok aficionados now have it good, as we welcome a picturesque experience hailing from Brooklyn, New York. You may not have heard of 29Rooms just yet, but it'll roll off your tongue come 10th February 2023.
For 10 weeks only, the event made just for the cameras will arrive at Gardens by the Bay and here's what you can prepare your IG boyfriend for:
---
Explore 29 super aesthetic themes fit for the 'Gram
---
29Rooms calls itself an "adult playground", as it has zoned rooms that each sport a different theme with its own aesthetics, sounds, and even scents to keep you intrigued.

The spaces are interactive and photoworthy. 
There's no doubt that the spaces are fit for the 'Gram, but 29Rooms isn't all about looking pretty for the camera. At the entrance to the different rooms is a wall where 29 different questions are projected. 
Questions such as "What is one secret you could never tell your parents?" and "Have you ever lost yourself?" set the tone for the rooms you're about to enter. But they're also a great way to break the ice if you're here on a first date.
Here's what you can expect at 29Rooms: 
---
1. Billie Eilish – Inspired by her fragrance
---
You heard that right – there's a Billie Eilish room that's inspired by her perfume, Eilish. The women's fragrance comes bottled in a gold bust of the singer, and you'll see elements of that all around the room.
The dimly-lit room is draped in gold lamé fabric, while projections of stars and the songstress can be seen on translucent screens hung up around the room. Take a big whiff and you'll also notice that the room smells heavily of amber and vanilla – that's what the Eilish perfume smells like.
There's also a hidden room behind a poster of Billie Eilish, where you can get a 360-degree selfie of yourself. The slo-mo camera moves around a platform while you strike your best pose – kind of like those glam cams at Hollywood award shows.
---
2. Merry-Go-Round – The 6 common rooms of a S'porean
---
The central attraction of the exhibition is Merry-Go-Round, a locally-themed room exclusive to Singapore. In it are the 6 different seats the average Singaporean sits on throughout the day: public transport, office chairs, coffee shops, living rooms, toilets, and bedrooms.
The monochrome set ups are also timestamped to show the time of the day when the average Singaporean is usually seated at these places.
---
3. Monkey Shoulder – Shake things up at a "house party"
---


Posing is hard work, and if you need a breather in between moving from zone to zone, check out the Monkey Shoulder room. You'll first walk through a graffiti-decorated tunnel that ends at a house party. The room is modelled after a living room that looks like a tornado has come through. You'll find furniture strewn all over – even on the walls.
Don't worry, you'll be safe from the elements here, but there is a wind chamber for an impromptu challenge. Enter the chamber and be prepared to grab tickets that'll be flying around. While you won't be able to win cash, you can exchange the tickets for cocktails made with Monkey Shoulder whiskey.
---
4. Dora's Diary – The world from an 8 year old's POV
---


No, this isn't about the cartoon explorer and her monkey friend. Dora's Diary is inspired by an 8-year-old girl from Shanghai who has shared her experiences and views on the world through diary entries. Adding to the innocent charm of the room are also paper mache sculptures based on drawings she's doodles in her notebooks.
You can take a page out of Dora's book – not literally, please – and contribute your own diary entries in this room. Preloved and unused notebooks have been donated for visitors to unleash whatever thoughts are taking up brain space. Snoop around and you'll also be able to read the entries of other visitors.
---
5. Paradise Found – Taking bathrooms to another level
---


You know that feeling of finally using the bathroom after a long day? This is a play on that. Bathrooms are considered a haven and Paradise Found takes them to the next level. 
Minecraft fans will love the "Pixel toilet" that looks like it was taken right out of the game. There's also a "surreal toilet" with avant garde art on the toilet paper rolls.
---
6. Long-Lost-Friend – Write a postcard to your future self
---


Long-Lost-Friend will rekindle your love for snail mail. It's been aptly decorated with a makeshift SingPost counter and letterboxes, where you can pick up stationery and postcards for you to write actual letters to your friends. There's even an option to write a postcard to yourself that will be sent to you a year later – provided your address doesn't change. 
On the walls of this room are also drawings and postcards left by previous visitors to the exhibit and you can add your own artwork to the collection. After 10 weeks, the best drawing will be selected and made into a limited edition stamp for Singapore. 
If drawing isn't your forte but you'd still like to leave with a colourful souvenir, there'll be live sketch artists at the makeshift post office on weekends to capture your beauty in a caricature. Make sure to check 29Rooms' website for dates on when they'll be there. 
---
7. Samsung room – Futuristic photo booth
---


Here's your chance to look like you're in Vietnam or Korea without whipping out your passport. At the Samsung Experience, pose in front of the massive LED screen and choose from any nightlife scene in Asia to make it seem like you've just travelled hours by plane.
Pro tip: There'll be someone to help change the backdrop for you as you snap your finger for a cool video transition.
But that's not all there is to the Samsung room. The hallway where you wait is lit up by neon signs where you can still snap a number of Wong Kar-Wai-inspired images that are sure to impress the cool kids on your feed.
---
8. Huetopia – Enchanting 360 degree projections
---


You won't need to travel through a wardrobe to experience this ethereal room. Huetopia has a 360-degree projection of the changing colours of the day from morning to night. The visual ASMR is even coupled with sounds from nature to evoke a sense of zen.
For the best pics here, stand on the giant platform in the middle and use a wide-angle lens to capture as much of the room as possible. 
---
9. Insomnia – A crib for grown ups
---
Insomnia takes counting sheep to another level. This room has a rotating mobile of sheep that hangs from the middle of the ceiling. Take your shoes off, take a seat or just lay down here on the floor to relax. The whole place is padded like a giant mattress. Trust me when I say it's as soft as it looks.
If that wasn't relaxing enough, the room is scented like baby powder, so it'll definitely feel like a cosy crib you'll want to lie in forever. All that's probably missing is a chou chou.
---
10. X Room – Cap the day off with a nice, cold beer
---

X marks the spot and in this case, it's the X Room. The X Room is where the party is once you finish visiting the other rooms. The industrial-looking room is decked out in neon signs and makeshift tables made out of oil rigs. The piece de resistance here is the giant mural of a leaping tiger that's made out of 72 skateboards. 
And yes, there'll actually be parties. There's free beer available here, and the room doubles as a concert space that will host musical artists like DJ Inquisitive. When there aren't any performances, there'll be other events such as a silent disco and skating rink. You'll need to check back on the 29Rooms' website for more info.
---
Bring your best poses to 29Rooms Singapore
---


There's so much to do and see at 29Rooms but we can't possibly feature them all here. Each room is carefully curated to create an unforgettable experience, from each room's unique scent to a bar being incorporated into one of the rooms. Head on down to 29Rooms for experience that's both fun for you and your IG feed. 
Admission: Tue-Thu $35/adult | Fri-Sun $48/adult
Date: 10th February – 16th April 2023
Time: Wed-Fri 4-10pm | Sat-Sun 12pm-10pm (Closed on Mondays & Tuesdays)
Venue: Gardens by the Bay, 18 Marina Gardens Drive, Singapore 018953
Contact: 29Rooms website
Events and exhibits you can visit now:
---
Originally published on 7th December 2022 by Kezia Tan, updated by Gabriella Nadine on 9th February 2023.
Photography by Brad Lee.
A portion of this content may contain referral links to products. However, all opinions are ours.

Things to note:
Wed-Fri 4-10pm | Sat-Sun 12pm-10pm (Closed on Mondays & Tuesdays)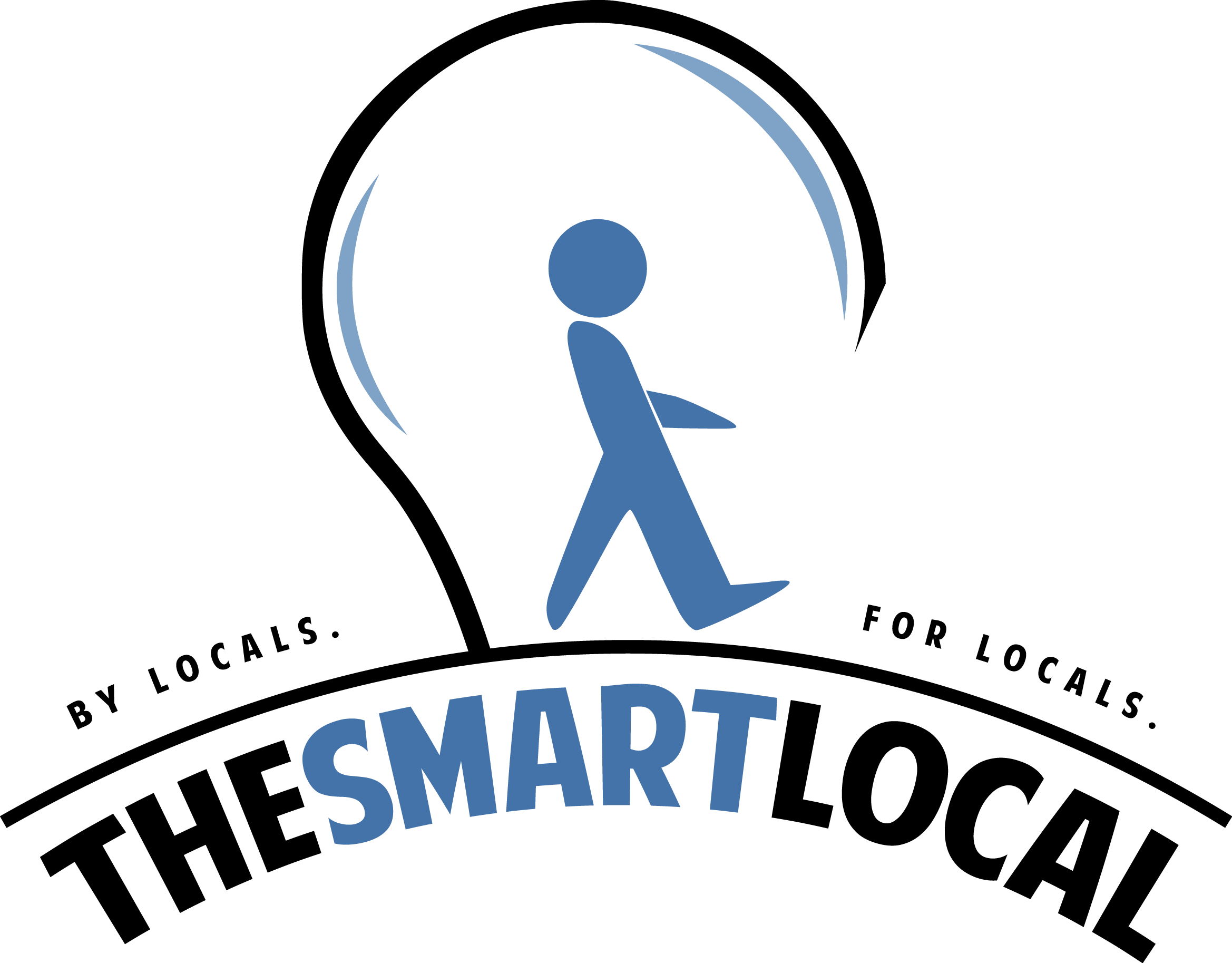 Drop us your email so you won't miss the latest news.