Grooming the finest of Instagram Boyfriends
Have you ever stared with a mixture of awe and jealousy at another female's beautifully curated Instagram feed thinking "who took this beautiful shot?!" – you've just chanced upon a lucky girl with a very talented Instagram Boyfriend.
Whether you're a boyfriend looking to please a very grumpy girlfriend, an exasperated girlfriend hoping to improve her boyfriend's photography, or just a girl wanting to look fly as hell – here are 10 easy tips to help you up your #OOTD game at these unexpectedly Insta-worthy spots around Jurong Point!
1. It's all about the angle
Don't listen to Drake when he said love with your heart and not your eyes. Trust me when I say you'll definitely need your eyes for this one. So it's a daily affair that your girl needs you to document her #OOTD – and it needs to look good!
Let us show you.
The Basic Boyfriend
The sure signs of a Basic Boyfriend is one who shoots without thinking. He hasn't even heard of the word 'composition' before, and thinks photobombers actually give life to a picture. He's probably not likely to even notice until his girlfriend gets pissed after viewing his shots.
The Instagram Boyfriend
He'd go to the ends of the earth – or Singapore – to keep you in focus. I mean, you're already the only focus in his life right?
The mark of a true Instagram Boyfriend is one who has a good eye for detail. He sees what a Basic Boyfriend can't – like those beautiful palm trees and lush green foliage in the background. Nuff' said.
Take the initiative to experiment with different angles. Even if she's as tiny as a button, through an Instagram Boyfriend's lens, she's a leggy Victoria's Secret model. This scene was shot from a low angle. Think leopard crawl during BMT, but the Photographer edition.
Wearing: MDS Collections, Charles and Keith, Esprit
2. Make use of your surroundings
This is especially relevant to couples who spend their weekends cafe-hopping, so listen up!
The Basic Boyfriend
Just because she asked you to take a picture of her, doesn't mean you just take it from wherever you are. She might be the only girl you see, but she's not going to be pleased with an #OOTD shot that promotes the set lunch of the restaurant behind her. Wrong move bruh.
The Instagram Boyfriend
The Instagram Boyfriend uses works with whatever he's given and plays it to his advantage. Take this normal-looking Korean restaurant for instance – now this looks like a print ad. You'll make your girl look like a KPOP superstar even if she's all sweaty from a yoga class or an indoor football game with you and the boys.
Tip: Experiment with wide shots if there's too much going on at the cafe/restaurant you are at.
Be strategic about how you position your girl or camera, you could even hide the posters behind her if you're smart about it. Don't be afraid to direct her, she is your bae afterall.
Wearing: Reebok, Saucony, Wilson (Royal Sporting House)
3. Capture the essence of the place
If the girlfriend says she's in Japan, she IS in Japan. Do you panic and give up? NO. You whip out that camera and say, "Hey babe, I got this". It's not impossible, all you have to do is keep an eye out for elements that create a certain mood or evoke certain feelings within you.
Here's a secret – Jurong Point's Shokutsu Ten makes the perfect little Japan.
The Basic Boyfriend
While this might pass off as a good attempt, your girlfriends won't be impressed. The Basic Boyfriend only shoots in one mode, and that's wide angle. Just because there are other things going on, that doesn't mean you can't get a good clean shot. See those slim pillars at the side of the corridor? Use them to your advantage!
The Instagram Boyfriend

This is what we call the candid 'Stalker Shot'
A keeper of an Instagram Boyfriend would even hide behind a pillar to make you his highlight. Congratulations, you've successfully teleported your girlfriend from Jurong to Japan. This is what we call DEDICATION. Heck, he might even go as far as manually remove passersby with a beauty app like Mei Tu Xiu Xiu and its acne removal function.

Don't like something in the picture? Remove it! 
Wearing: Nana Reve De La, Jelly Bunny
4. Let Her (outfit) Shine
Her outfit is everything. There's no point in taking an #OOTD if you don't even have her outfit in focus.
The Basic Boyfriend
A Basic Boyfriend misses the whole point of his girl's outfit, and makes a huge mistake like cropping out her brand new kicks. I mean, she just spent her month's salary on them and you just cropped them out of the frame. Well done mate.
The Instagram Boyfriend
This is not a professional photoshoot, the Instagram Boyfriend just made it look like it. He takes note of the effort she has put into dressing up, and takes the initiative to suggest a backdrop that'll allow even the tiniest detail of her outfit to stand out.
Wearing: Uniqlo, Vans
5. Less is More
Girls can be confusing, we know that. But when she asks you for a photo against the bank, she probably means she wants a picture against the nice marble wall of the bank, not WITH the bank.
The Basic Boyfriend
Your girlfriend looking like she's advertising for the bank – nope, not what she asked for.
The Instagram Boyfriend
Zooming in on the perfect marble wall, he ensures that his girl looks Insta-fab even if all she's wearing is a plain black dress and loafers.
Wearing: Uniqlo, Charles and Keith, Esprit
6. The Top Down
The Top Down is like the #OOTD sister of 'flat lay', only more intensive because you are dealing with a full-sized human now. Try not to drop your camera on her, you don't want to lose your girlfriend (physically and emotionally) after this shot. #justsaying
The Basic Boyfriend
A shot exposing way too much, and the fact that she's sitting in the middle of a walkway for this shot. Buay Paiseh or not?
Get creative with your angles!
The Instagram Boyfriend
See this shot? Same location – only from this angle it looks like you're on a basketball court.
Wearing: Levis, Converse
7. Follow the lines
The Basic Boyfriend
If this doesn't cause the obsessive compulsive inside of you to freak out – I don't know what will.
The Instagram Boyfriend
Nobody's perfect, not even your boyfriend, and a senget (Malay word for 'slanted') picture is something inevitable. But with apps like VSCO's Warp Function – you'll impress to no end with these handy tricks. Too lazy to use an app for editing? Just use your phone camera's grid function – it works like magic too.
Wearing: Uniqlo, Charles and Keith
8. Declutter
The Basic Boyfriend

No, that man is not related to our model…
Oh where do we even begin. The Basic Boyfriend will not wait for a window of opportunity. He'll be anxious to get the shot over and done with. We can't emphasize this enough. Just don't be The Basic Boyfriend.
The Instagram Boyfriend
Patience is everything! And sometimes, it takes a good 10 minutes of waiting with a camera or phone in hand just so you can snap the perfect picture – especially when you're in a crowded location.
Tip: You can even pretend like there's an actual photoshoot going on. It helps if you are holding a DSLR. If not, just try to speak in a relatively loud voice with firm directions. Passersby will get the hint and try to avoid the area altogether. The Instagram life is serious business.
Wearing: MDS Collections, Charles and Keith, Esprit
9. Elongate her legs
The Basic Boyfriend
If you've got a really petite girl, shooting her at eye level will only stunt her even more! Every girl wishes to look tall and leggy in pictures, so give your woman what she wants without her asking for it.
The Instagram Boyfriend
Girlfriend at ankle level? Instant height boost!
Tip: Shoot from a low angle to transform your girl into Taylor Swift. Remember, there is no such thing as too tall.
Wearing: Royal Sporting House
10. Do the unexpected
There is nothing more satisfying than finding the most unexpected location for your girlfriend's OOTD. Going for a artistic look? Whip out that camera and let your creativity run free! Heartland malls like Jurong Point are basically a playground for an artistic couple.
The Basic Boyfriend
It almost seems as though you've captured her in the midst of looking for her bicycle. Not. Cool.
The Instagram Boyfriend

Girlfriend swagging it 
An Instagram Boyfriend is always ready to rise up to the occasion – we mean it! Take your top down shot to new heights, like the platform of an MRT station. That's how we did it!
Use the warp function in Instagram to achieve the ultimate top down shot. Bet you can't tell this was shot from the platform of Boon Lay MRT station.
Wearing: Uniqlo, Converse
Acing the Instagram #OOTD Game
Instead of lamenting over all the time spent taking your girlfriend's #OOTD shots, why not celebrate it as a couple activity? Besides, communication is key, and she's going to be taking a lot of your cues when it comes to candid modelling.
And even if you're a single birdy reading this, we hope these 10 tips help you up your Instagram #OOTD game. Bid goodbye to out-of-focus snaps, poor alignment, and photobombers in your pictures – you've just levelled up.
---
This post was brought to you by Jurong Point.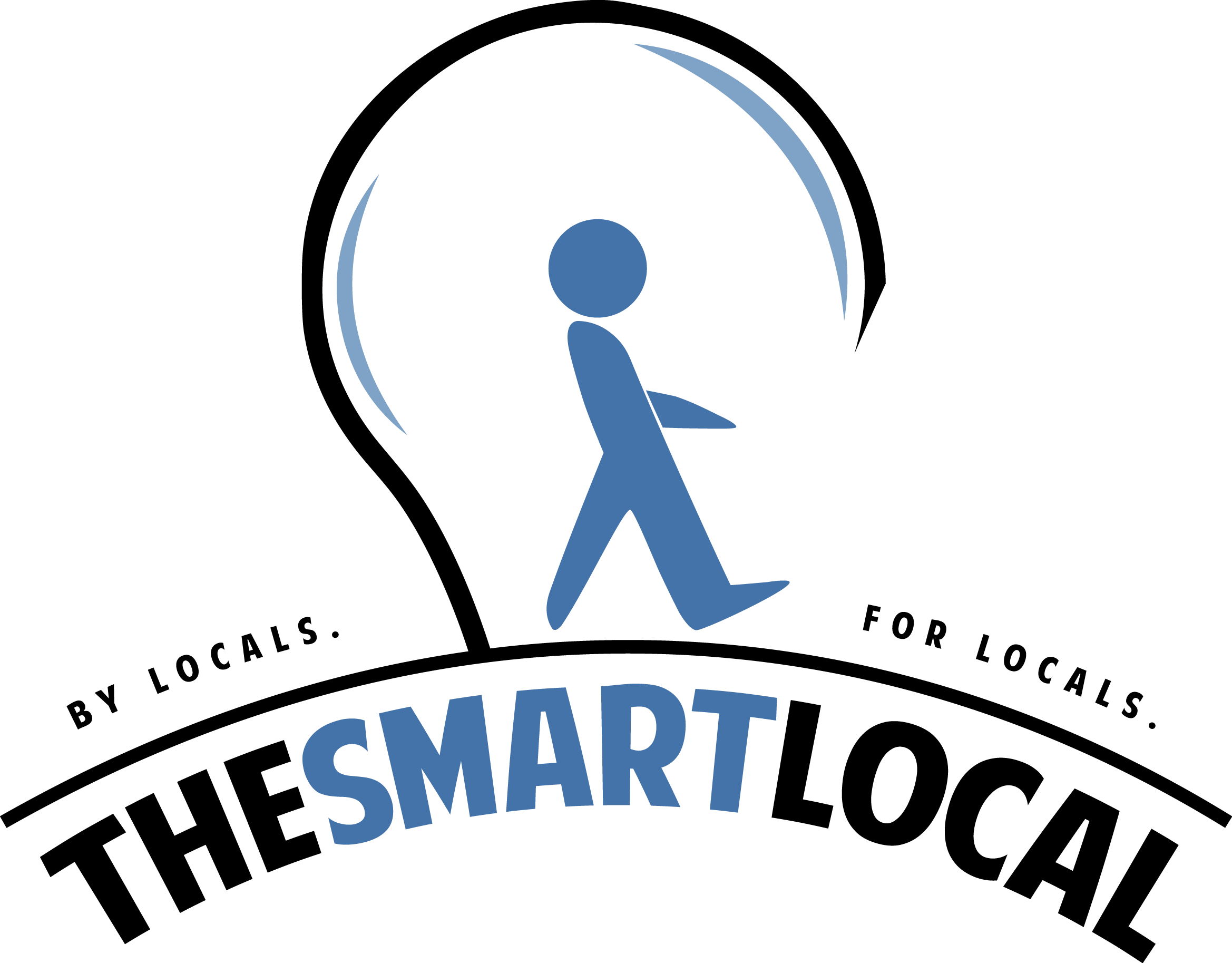 Drop us your email so you won't miss the latest news.