Watercolour painting classes in Singapore
---
From ethereal landscapes to dreamy portraits, watercolour painting might be one of the oldest art mediums, but it's both timeless and versatile. Whether you're aiming to compose a masterpiece or gain handy skills for thoughtful handmade gifts and cards, these watercolour painting classes in Singapore will provide a therapeutic outlet to unleash your creativity. 
Check out our other workshops and classes articles here:
---
1. Souldeelight – sessions with a certified art therapist
---

Image credit: @souldeelight
Featured by the Singapore Tourism Board, Souldeelight is a top pick if you're looking for watercolour classes to destress – especially since their instructor, Dee, is also a certified art therapist. Individual 2.5H lessons ($130) on Basic Technique, Brush Calligraphy and Floral Watercolour are available, along with a two-part Modern Calligraphy course ($180).

Image credit: Souldeelight
For an all-round experience, sign up for all five classes at $370 with small classes capped at just four participants. But if you want to take things even slower, you can also opt for a private class. 
P.S. There needs to be a minimum of 2 students in order to conduct the class so it's the perfect time to bring your partner or BFF along!
Fees: $74/class
Telephone: 9102 5012
Address: 19B Hillview Avenue, #05 -04, Singapore 669555 (By appointment only)
Souldeelight website
---
2. Lydia Syiariel – free cake and drink at a cafe
---

Image credit: @lydia.syiariel
Most people would expect art classes to be held in a studio or home but Lydia Syiariel's classes break away from the norm since they're held in cafes and bars like the lush greenhouse-like Walking on Sunshine. 
Her classes start from $75 and are 2-3 hours long with all materials provided, including complimentary finger food, cake, and drinks. She has frequent classes that focus on different subjects such as florals, animals, and calligraphy which are usually under $100. 
Lydia Syiariel is currently conducting online classes from $65/session.

Fees: From $75/class
Telephone: 8571 2720
Lydia Syiariel Facebook page 
---
3. Studio Miu Art – specialises in floral paintings
---

Image credit: Studio Miu Art
If you're intending to pick up watercolour painting as a serious hobby, you'll need more than 1 class before you venture off on your own. Studio Miu offers a 4-class package at $240 for members which amounts to $60/class. If you're not ready to commit, you can take a trial class priced at non-member rates of $80 per class.

Image credit: Studio Miu Art
The focus of the class is solely on botanical watercolour paintings where you'll be taught observational skills and techniques to paint real flowers. If this is something you've always wanted to be able to do, their classes are held every Wednesday from 10AM – 12.30PM.
Fees: From $60/class | $50 one-time membership fee
Telephone: 6733 0917 | 9191 0580
Address: 176 Orchard Road, The Centrepoint #03-35, Singapore 238843
Opening hours: 10.30AM-7.30PM
Studio Miu Art website
---
4. The Workroom – themed classes and take-home items
---

Image credit: @theworkroom.sg
The Workroom has worked with lots of big brands before like Chanel, Cartier, and Google. Those who want a different watercolour experience can take The Workroom's quirky watercolour-themed classes that include forest and Paris-themed sessions and even watercolour calligraphy.


Image credit: @theworkroom.sg
To get you started on your journey, you'll receive templates for practice, along with a goodie bag to take home, including items like brushes, palettes and paints. 
Fees: From $120/class
Telephone: 9048 7718
Address: 25 Lorong Kilat, #02-04 Walk-up Studio, Singapore 598126 | Chinatown, 87A Keong Saik Road, Level 2 Walk-up Studio, Singapore 089170
The Workroom website
---
5. The Fort Studios – $20 trial lesson for children and adults
---

Image credit: @thefortstudios
For those looking to dip their toes in the world of art, The Fort Studios offers an affordable 2.5-hour trial lesson at just $20. This includes the full experience with materials like canvases, paints and brushes provided. You'll also get to paint anything you like – so you can use this time to work on something for a loved one or to zhng your walls with your very own masterpiece.
If you're committed to a longer stint, they offer four- or eight-class packages, priced at $160 and $300 respectively. They've also got a comprehensive kids programme: younger ones can join the 6-10-year-old group, while 10-14-year-olds looking to get into the Art Elective Programme (AEP) or art institutions like SOTA can register for sessions to build their portfolio.
Fees: From $37.50/class
Telephone: 9686 3919
Address: 41 Kallang Pudding Road, #06-03A Golden Wheel Building, Singapore 349316
The Fort Studios website
---
6. Artlette Art Studio – family subscription plan
---

Image credit: @artlettecolours
Lesson packages can help you unlock the best prices for your watercolour classes, but busy bees might struggle with the heavy commitment. With fast-paced sessions lasting a comfortable 1.5H, Artlette Art Studio lets you make the most of your package by letting you share it with family members when you sign up for 24 lessons ($1,098).
Also available as shorter six- ($298) or 12-session ($579) packages, you'll get a firm grasp of the basics with their demonstrations and step-by-step guidance for still life, landscape and portrait watercolour paintings. For a whole-family affair, Artlette Art Studio also offers Art Jam sessions at $38/2H and $12 for each additional hour for participants aged 5 and up.
Fees: From $45.75
Artlette Jubilee Square
Telephone: 8128 5643
Address: 61 Ang Mo Kio Ave 8, #02-05, Singapore 569814
Artlette Thomson Plaza
Telephone: 8128 5430
Address: 301 Upper Thomson Road #03-18, Singapore 574408
---
7. Arthaus – 3-day landscape and pet portrait course
---

Image credit: Arthaus
Offering a short three-day programme, Arthaus is your go-to if you're a quick learner looking for a watercolour crash course or to get your rusty skills warmed up. At $260, you can redeem your 2-hour-long lessons over a month in closely-supervised six-to-one classes. 
There, you'll receive tutelage on recreating landscapes from a recent overseas trip or a portrait of Ginger your pet cat. You can also take on a six-session package at $395, or opt for something less formal with their Art Jamming Workshop ($70/2H session).
Fees: $87/class
Address: 901A Bukit Timah Road, Singapore 589619
Telephone: 9023 0458
Arthaus website
---
8. NAFA – watercolour painting certification
---

Image credit: NAFA
Go pro with the Certificate in Watercolour Painting course by NAFA, which offers beginners a deep dive into the world of an artist. You'll perfect your lines, shapes and contours and even master more advanced techniques like recreating realistic perspectives and balancing light and shadow.
Under the SkillsFuture scheme, those aged 25 and above can claim $500 off the $820 fee. If you're 50 years old and above, you'll also get 50% off under the National Silver Academy scheme. It's hard work, however, and you'll need to attend a total of 16 3-hour lessons over a period of five months to attain the coveted certificate.
Laselle also offers a Certificate of Participation for its three-part Watercolour Painting foundation course ($560)
Fees: $54.26/class ($23/class after SkillsFuture subsidy)
Telephone: 6512 1388
Address: 80 Bencoolen Street, Singapore 189655
NAFA website
---
9. Visual Arts Centre – nude life and portrait classes
---

Image credit: Visual Arts Centre
Offering regular nude life and portrait classes, Visual Arts Centre lets experienced and beginner painters alike explore the nuances of the human body. It's tucked away in a nook right next to Dhoby Ghaut MRT, making for a centrally-located option to rendezvous with like-minded buddies. 
A four-session package of the 2.5H workshop costs $220 and includes model and material fees. For six months after your first lesson, you can drop in for your choice of Nude Life or Portrait classes that take place on alternate Thursdays each week. 

An instructor at Visual Arts Centre demonstrating watercolour portrait techniques
Image credit: Visual Arts Centre
Fees: $55/class
Telephone: 6255 0711
Address: #01-02 Dhoby Ghaut Green, 10 Penang Road, Singapore 238469
Visual Arts Centre website
---
Watercolour classes in Singapore
---
Covering everything from brush lettering, floral arrangements, landscapes and even nude life pieces, these watercolour classes in Singapore might just help you become the next van Gogh. Sign up with friends for a meaningful post-work therapy session, and you could even gain just the right skills to create a thoughtful personalised birthday card for loved ones.
Check out other activities you can do in your spare time:
---
Cover image credit: Visual Arts Centre, @theworkroom.sg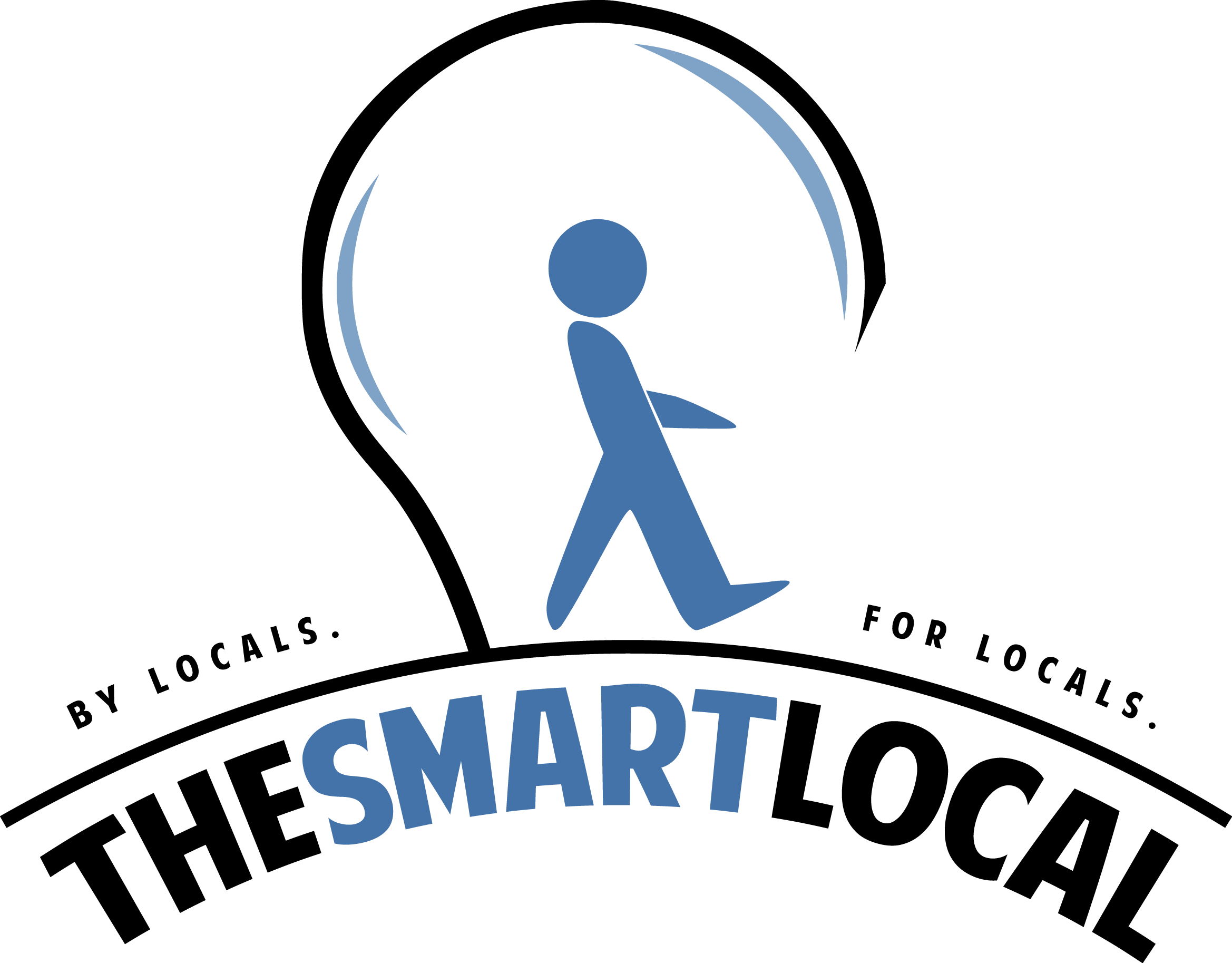 Drop us your email so you won't miss the latest news.