Singapore holiday itineraries
---
As we course through the final month of 2020, most Singaporeans are feeling the effects of not traveling for close to an entire year. This is usually the period where grownups clear their annual leave, and families go on holidays once the school semester wraps up. To fill that year-end getaway void, we've come up with some Singapore holiday itineraries – from luxe to rugged.
Each of these 2D1N accommodation and activity breakdowns come with perks for DBS/POSB Credit Cardmembers, such as the DBS Altitude Card and POSB Everyday Card. Your expenditure will go towards earning DBS Points/POSB Daily$, which can then be utilised to redeem shopping vouchers, movie tickets, and even mobile data. 
Read till the end to find out how to make the most of your DBS Points/POSB Daily$.
Note: Prices are based on online listings and are accurate at time of publication, subject to change.
---
1. Island vacation at Sentosa sky pools & inflatable water parks
---

Image adapted from: Agoda
To get away from the stress of the concrete jungle, treat yourself and your loved one to an island vacation at Sentosa. Even though this is a five-star hotel itinerary, fret not about breaking the bank as certain DBS/POSB Cardmembers are eligible for 20% off a deluxe room booking at The Outpost Hotel Sentosa.

Image adapted from: The Outpost Hotel Sentosa
Once you've checked in, go for a dip in their Sky Pool and feel all the stress of 2020 melt away. There's even a bar at the Pool Deck so you can sip on a cocktail or two as you watch the world go by.

Image adapted from: @1vurestaurant
Upon sundown, share a toast over dinner at their rooftop restaurant, 1-V:U., which offers views of the beach landscape alongside internationally-influenced cuisine. We're talking dishes with elements of flavours from Hokkaido, Vietnam, Szechuan and Singapore all rolled into one.
The Outpost Hotel Sentosa is located just a six-minute walk from Palawan beach, so you can kick Day Two off with a leisurely stroll. Don't forget to pack your swimwear, and beach activity accompaniments like a volleyball or sandcastle kits for the little ones. Before you set off home, expend all your leftover energy on HydroDash Sentosa, Singapore's first inflatable water park.
DBS/POSB Cardmember perks: Pay using the DBS Altitude Card for exclusive discounts and point rewards. Cardmembers get to earn 7.5 DBS points with every $5 spent on online hotel transactions (capped at the first $5,000 spent per month).
From now till 31 January 2021, DBS Altitude Cardmembers can also earn up to 7 DBS points with every $5 spent on their local shopping and dining purchases. All you have to do is be the first 12,000 to register online, and meet a minimum spend per month. 
Top tip: Book your staycations on the DBS Travel Marketplace to snag deals of up to 75% off. You can earn up to 3 miles per dollar if you use your DBS Altitude Card for the booking, capped at $5,000 per month.
---
2. Countryside vacation with diving & farmstay villa resorts
---

Image adapted from: Gardenasia
If the hustle and bustle of city life and working from home has taken a toll on you, get a taste of carefree kampung joy with this countryside vacation. Tucked away in the ulu depths of Kranji is Gardenasia, a farmstay villa resort that looks straight out of Bali. Besides cosy cottage structures and olden-day decor, guests get to wake up to a complimentary breakfast for two.
Included with each villa stay is a one-day free Kranji Express Bus Pass for two pax, so you and your countryside companion can go on a farm-hopping adventure and explore spots like Sungei Buloh Wetland Reserve, Jurong Frog Farm and Hay Dairies Goat Farm.

Image credit: @bollywoodveggiesofficial
One of the Kranji Express stops is Bollywood Veggies Farm, where you'll be able to fuel up among wilderness and lush greenery at Poison Ivy Bistro. A must-order is their signature Nasi Lemak Platter, featuring blue pea rice, homemade sambal chilli and hard-boiled eggs crisped up in the fryer.

Image adapted from: Marlin Divers
The carbo-load will come in handy as you plunge into the waters at Pulau Hantu for an unforgettable diving trip. Expect to see vibrant coral reefs and exotic marine life, including the rare tiger tail seahorse, hawksbill turtle, bamboo shark and even pink dolphins – if you're really lucky.
DBS/POSB Cardmember perks: Pay using the DBS Altitude Card for exclusive discounts and point rewards. Cardmembers get to earn 7.5 DBS points with every $5 spent on online hotel transactions (capped at the first $5,000 spent per month), and 3 DBS points with every $5 spent on all other local purchases.
Bonus: You can also use the DBS Black Visa Card to earn 3 DBS points with every $5 spent on local Visa payWave purchases, and 1 DBS point with every $5 spend on all other purchases.
---
3. Cross-island road trip route with beach camping
---
You've heard of "Around The World In 80 Days", now gear up for Around The World In Two Days, entirely within Singapore. This cross-island road trip takes you around the Little Red Dot to visit landmarks with major "overseas vibes". Fret not if you don't own a car, as DBS/POSB Cardmembers get to enjoy exclusive car rental discounts.

L-R: Chelsea Lodge, Quayside Isle.
LHS image adapted from: SRX
Kick things off with a joyride from Wessex Estate in Buona Vista to Chelsea Lodge in Tanjong Katong – or vice versa if you prefer to drive East to West. Both locations offer old-timey European architecture that whisks you straight to the set of Sherlock Holmes.
Thereafter, whizz to the Southern edge of Singapore to Quayside Isle, where you'll be able to marvel at the sunset and tuck into a waterfront dinner. The tranquil boardwalk, glistening lights against the sea and rows of yachts are reminiscent of Fremantle in Perth, Western Australia.

Image credit: Nparks
While you may not be able to have the full road trip experience by sleeping in a campervan, you can still rough it out under the stars with an overnight camping experience at East Coast Park. Check out our guide to Camping In Singapore to make sure you've packed the essentials, and brace yourself to wake up to a magnificent beach sunrise.

L-R: Tiong Bahru Bakery Dempsey, Botanic Gardens Sundial Garden
Image adapted from: Eatbook & Wikimedia Commons
Stop by Tiong Bahru Bakery's Dempsey branch for a safari-themed meal within a glamping tent, and complete your Singapore road trip with a stroll through Botanic Gardens. The Sundial Garden, in particular, is a scene straight out of an Italian painting complete with lily ponds and charming brickwork.
DBS Cardmember perks: Get the DBS Esso Card for exclusive discounts and point rewards. Cardmembers get to earn 1 Smiles point for every litre of Synergy fuel purchased at any Esso Station, or every $10 charged outside of Esso. Get $10 instant fuel redemption with 300 Smiles points, or $30 instant fuel redemption with 750 Smiles points earned.
From now till 31st January 2021, DBS Esso Cardmembers get to earn 2 Smiles points for every $10 charged outside of Esso, with a minimum spend of $600 per month. Kickstart your journey during this period to earn more Smiles points, which can be used to redeem free fuel in the future.
---
4. Glamping & laidback picnic with the family or your other half
---

L-R: Toa Payoh Town Park, Telok Blangah Hill Park
The Circuit Breaker undoubtedly gave many Singaporeans cabin fever, so having a laidback picnic while enjoying nature and fresh air is now considered a blessing. 
For some quiet time away from town crowds, head to Toa Payoh Town Park or Telok Blangah Hill Park to have a romantic picnic with bae. If leaves happen to fall because of the breeze, you just might experience some autumn K-drama vibes.

L-R: Jurong Lake Gardens, Admiralty Park
If you're having a family picnic with kiddos in tow, bring the little ones to next-level playgrounds at parks like Jurong Lake Gardens or Admiralty Park. 
Opened just last year, Jurong Lake Gardens has log trails and a 13-zoned Forest Ramble playground for children to live their Tarzan fantasies. Over in the North, Admiralty Park is home to a whopping 26 different slides, plus exhilarating roller tracks.
Of course, no picnic is complete without some homecooked goodness, prepared with love. If you're stuck on what dishes to begin with, check out our canned food recipes and egg recipes for inspo. You can also consider investing in cool kitchen gadgets like portable bento rice cookers and a mini 2-in-1 grill and hotpot.
You'll need electricity to power up those cooking appliances, which will be taken care of if you spend the night at Punggol Container Park in a deluxe tent courtesy of Glamping Society. The pinterest-worthy setup looks good from the inside-out, and you'll be having sweet dreams under the stars – snoozing in an air-conditioned space, no less!
DBS Cardmember perks: Pay with your POSB Everyday Card to earn up to 6% cash rebates at Sheng Siong, Watsons, SPC, Starhub and SP Group – with no minimum spend. It'll come in handy during your grocery runs, and you also earn 0.3% cash rebates on all other purchases.
From now till 31 December 2020, earn up to 8% cash rebates on your dining spend and online purchases at selected e-marketplaces with a minimum spend of $800 per month (capped at $30 POSB Daily$ per month).

*Calculations based on the assumption: that the customer has met the min. spend of $800 in a calendar month on his/her POSB Everyday Card. 
---
5. Mini Japan holiday with oriental suite, onsen & omakase feast
---

Image adapted from (L-R): HRS, AMOY Boutique Hotel
Japan is one of the most sorely-missed travel destinations for Singaporeans, but this mini Japan holiday will do nicely in quelling your withdrawals. 
For starters, check into a staycation at AMOY Boutique Hotel, a hidden gem within the Chinatown district. The facade resembles a quaint Japanese temple, while the oriental-themed rooms are decked out in Muji-esque wooden finishings.

Image credit: Ikeda Spa
Take a rejuvenating dip at Ikeda Spa, arguably the most authentic onsen experience you can get on our Little Red Dot. Not only are the rustic surroundings enough to transport your senses to Japan, the onsen bath is also enriched with bath salts – aiding in full relaxation for both your mind and body.

Image credit: @imsohhungry
Indulge in a sumptuous 15-course omakase lunch at Ryo Sushi, priced at just $38/pax. You'll be hard-pressed to find a better deal anywhere else, even if you opt for their dinner omakase at $68 for 18 courses or the premium version, priced $98 for 18 courses including sea urchin, expensive fatty tuna, and truffle onsen egg.
DBS Cardmember perks: Make use of the DBS Altitude Card for exclusive discounts and point rewards, where you'll be able to earn 7.5 DBS points with every $5 spent on online hotel transactions, and 3 DBS points with every $5 spent on all other local purchases.
As supplements for your Japanese-themed slumber party back at the hotel, swing by the Takashimaya Department Store for a Japanese snack hunt. Their shelves are chock-full of rare and unique goodies like seafood crackers, Baumkuchen layered cakes, sakura mochi and Pretz, as well as KitKat in exotic flavours.
Image adapted from: Takashimaya Department Store
If you're prepping food and tidbits ahead of time, you can also shop online with Takashimaya Department Store's Japan Food Matsuri Online Store taking place from now till 23rd December 2020. Snag exclusive festival offerings without jostling with crowds IRL, like the iconic Ichiran ramen noodles which you can purchase online and get delivered straight to your doorstep.
Lovers of all things Japanese-related and frequent Takashimaya shoppers will benefit from getting a DBS Takashimaya Card. Earn 2 Takashimaya Bonus Points with every $10 (Amex) or $12 (Visa) spent at the Takashimaya Department Store. 
For every 100 Takashimaya Bonus Points earned, you get to redeem $30 worth of Takashimaya Gift Vouchers. You'll also get $10 rebate for every $2,000 spent outside of the department store, per quarter, which will be used to offset your Takashimaya Department Store purchases from your statement.
---
Earn DBS Points throughout your holiday to redeem exclusive perks
---
Instead of going about your retail purchases and hotel bookings without earning rewards along the way, make sure to apply for the relevant DBS/POSB Cards that suit your lifestyle and spending patterns. That way, you'll get to earn DBS Points/POSB Daily$ and cashback with regular expenditure, and bonus rewards when it comes to card-specific merchants or platforms.
You can redeem the points that you've earned to maximise your savings. With DBS' flexible Rewards programme, feel free to choose between using DBS Points or POSB Daily$ to pay for your purchases on the spot, or days after with the "Offset Spending" function on DBS PayLah!, available on the App Store and Google Play.
For those who prefer vouchers and cash credits, visit the DBS Rewards website to redeem shopping, dining, entertainment perks and loads more.
So whether you're booking a glamping stay, paying for your cafe bill or renting a car to whizz around Singapore in style, your staycation will be that much better when you know that you're reaping lots of benefits along the way. All the better to spend on future trips!
---
This post was brought to you by DBS.
Cover image adapted from (L-R): HRS, TheSmartLocal, Gardenasia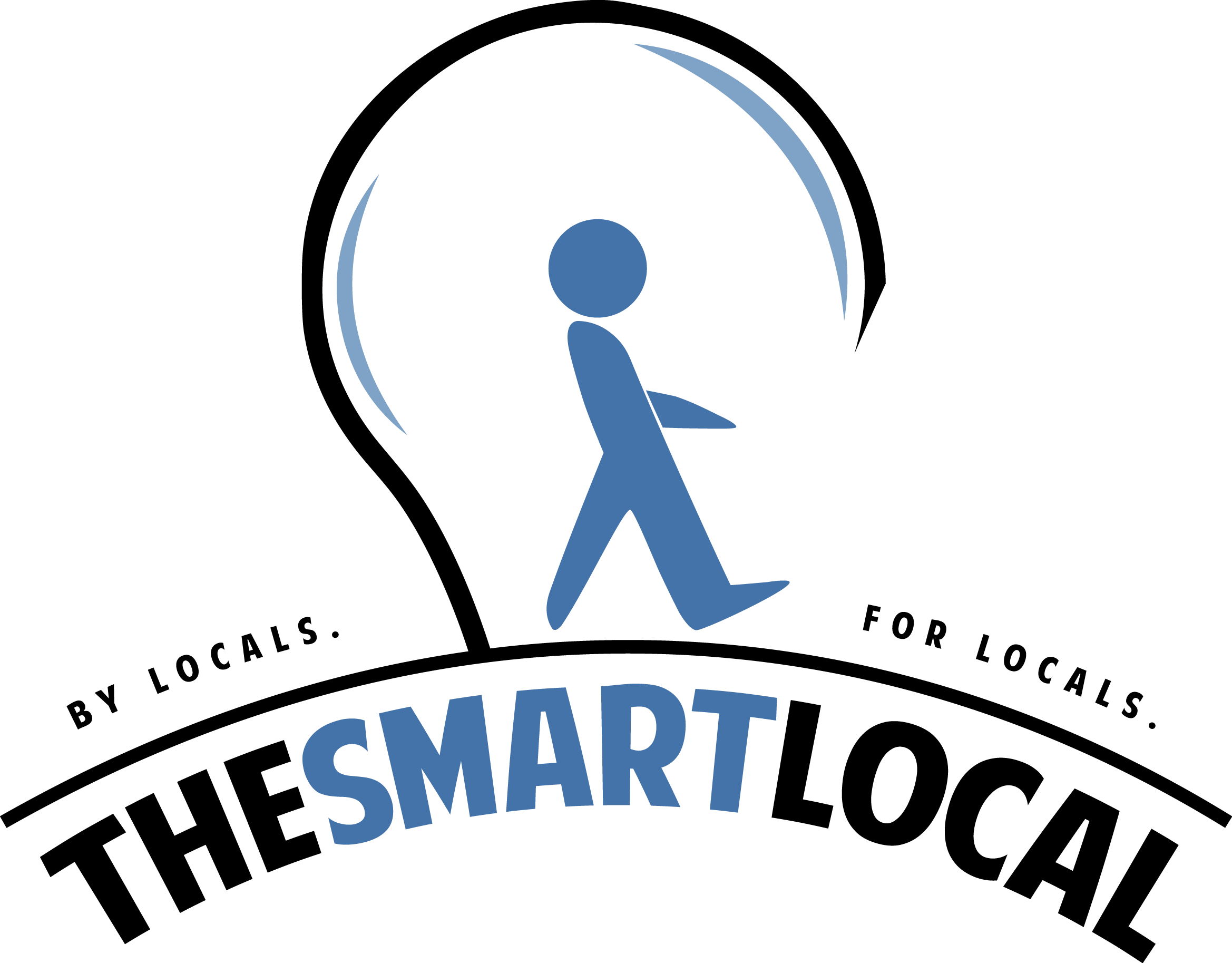 Drop us your email so you won't miss the latest news.