Secret Santa Christmas gifts for colleagues
---
'Tis the season of giving, and finding the perfect Secret Santa gift can be challenging for even the most seasoned gifter who's been assigned a particularly tough Santee. If you've already spent hours sussing out their hobbies and interests, these 15 Christmas Secret Santa gifts for colleagues might inspire you to find a present that's meaningful and unique – all within a $20 budget.
Check out our other gift guides:
---
1. Craft beers, ciders & cocktails – for the one with an alcohol stash on their desk 
---

Image credit: @flavour_junkie
Most of us enjoy a tipple every once in a while, but some have a taste for the finer things in life. With these unique craft beers, ciders and cocktails, you'll be able to score a tasteful treat while safely within budget. 
Hopshop has beers from $6.90 and ciders from $7.80, with options appealing to coffee lovers with Bean there, Hopped That Coffee IPA ($15.70) or those with a sweet tooth like Apple Crumble Cider ($8.20). For a stiff drink, their Laiba Cocktails ($11.50) feature the likes of Cold Brew Martini and I am Coconuts which contains red chilli, kaffir lime and coconut syrup.
If you're intending to load up on quite an alcohaul, they're providing free delivery for purchases $50 and above so you won't have to deal with judgemental looks on the MRT.
Price: From $6.90
Address: 1 Jalan Anak Bukit, Bukit Timah Plaza #B1-15, Singapore 588996
Opening hours: 11AM-9PM, Daily
Telephone: 9297 0579
Hopshop website
---
2. Olive oil – for the colleague who should be on MasterChef
---

You can bring your empty bottles for a refill at Vom Fass outlets
Image credit: @vomfasshongkong
Seasoned home cooks know that top-notch condiments can take your dishes to a different level. A vial of olive oil (from $14.90/100ml) or balsamic vinegar (from $13.90/100ml) from Vom Fass is the perfect way to encourage them on their culinary journey – or make for an exquisite salad dressing or dip for bread.
If you've got more budget to work with, Vom Fass is also well-loved for its exotic whiskeys and liqueurs. The prices include dainty, reusable glass bottles that the environmentally-conscious can bring back for a top-up, but you can opt for additional gift wrapping for an additional $2.
Price: From $13.90
Vom Fass website
---
3. Disposable film camera – for the one with an artsy-fartsy IG feed 
---

Image credit: @baile.captures
For the colleagues who practically live on social media, a film camera would be a surefire way for them to rack up shots for #throwback posts. These, however, often cost in the hundreds and require regular servicing. Low commitment and fun-packed, disposable cameras like the Kodak Funsaver are ideal to take on trips to capture memories with the family.
Price: $19
Buy Kodak Funsaver Disposable Film Camera 
For the best shops to get the film developed, check out our film camera guide.
---
4. Healthy snack pack – for those "dieting" but who're always at the pantry
---

Image credit: @amazingrazesg
A hectic day at work can be mentally demanding – no wonder most companies insist on maintaining fully-stocked pantries to fuel everyone around the clock. But for those who are sticking to a diet, being surrounded by snacks can be a hazard especially when the 4PM munchies set in.
For a gift to both your colleagues and their waistlines, pick from the wholesome variety of snacks from Amazing Graze. Christmas-themed options include seasonal treats like the Festive Granola Box ($15.90) and the Festive Nut Butter Box ($16.90), which can be completed with a $1 personalised message card. 
Price: From $15.90
Amazing Graze website
Also check out our article on authentic snack shops if you're looking to gift unique snacks from the region.
---
5. HuskeeCup insulated coffee mug – for the reusable straw  ambassadors
---

Image credit: @sousourada_wine_gastro_bar
While they're made of paper on the outside, takeaway coffee cups aren't eco-friendly at all – the plastic lining on the inside makes them unsuitable for recycling. Reusable coffee mugs are a great Secret Santa gift for colleagues who're always headed out to dabao coffee. But with its quirky design, the HuskeeCup sets itself apart by being zero waste, and is actually made from coffee husks.
What's more, when eventually worn out or damaged, these mugs can be traded in for fresh, refurbished ones at participating cafes like Foreword Coffee. The HuskeeCup keeps beverages hot while remaining cool to the touch, and they come with a lid and an add-on saucer for use on the road or at the desk.
Price: $20
Buy HuskeeCup 
---
6. Desk mat – for the #aesthetic #flatlay Instagrammers
---

Image credit: @the_satchel.lk
Office setups tend to be plain and simple, so a desk mat can do wonders when it comes to aesthetics. This PU leather option adds a touch of class and elegance to spartan workspaces, while also creating a smooth and comfortable working surface for those long days.
Those regularly wolfing down their lunch at their desks would be glad to know that these mats are waterproof, heatproof and easy to clean. They also come in a wide range of colours, including brown, black and more eye-catching variants in pink, purple, light blue and green. 
Price: $11.99
Buy Office Desk Mat on Shopee
---
7. Ergonomic footrest cushion – for colleagues who're always complaining about aches
---

Image credit: Lazada
Even at a young age, aches and pains can easily set in with the hours spent sitting still at our desks. While nothing can quite replace an old fashioned occasional walk around the office for relief, maintaining the right posture can go a long way to prevent shoulder and neck strains.
Shaped as a semicircle, the ergonomic footrest cushion can be used with its flat side down for a comfortable platform to rest your feet. Alternatively, place it on its round side to encourage movement as your feet teeter-totter throughout the day.
Price: $16.90
Buy Ergonomic footrest cushion on Lazada
For more Secret Santa Christmas gifts for colleagues when it comes to aches and pains, check out our article on the best foam rollers. 
---
8. Electric lunch box – for the meal preppers to skip the microwave queue
---

Image credit: Lazada
Great for saving money and to control one's intake of salt and oil, it's no wonder that meal prep has been rising in popularity. Using steam to reheat food, the Lifepro Electric Lunch Box maximises the health benefits of their meticulously assembled lunch.
It comes with two stainless steel pots to separate different dishes to prevent sogginess, and also has a tray to steam eggs for a rich, wholesome meal. With this, they'll get a headstart on their 2021 resolution when it comes to saving money and staying healthy.
Price: $19.90
Buy Lifepro electric lunch box on Lazada
---
9. Personalised wooden wireless charger – for tech noobs who need an upgrade
---

Image credit: Naiise
Convenient and minimalist, the personalised wooden wireless charger from abstract might top the list of Christmas gifts for colleagues with chronic table clutter. You'll be able to engrave names and graphics on these bamboo-clad gadgets, but it'll take one to two weeks to complete – so make your orders quickly. 
Wireless charging is available on most modern smartphones, but you should check if their device supports it. Otherwise, it'll just be a pricey custom coaster.
Price: $18
Buy personalised wooden wireless charger
---
10. Singaporean Dream card game – for those who are the life of the office party
---

Image credit: @thesingaporedream
For colleagues who simply love hosting gatherings at their place, the Singaporean Dream card game will make for a super-relatable addition to their games cupboard to keep the party going.
For the uninitiated, each player randomly picks a Singaporean identity like "SIA Stewardess" or "Influencer", and vies to collect the most "Dreams". These are won by playing action cards, and can even be stolen from your opponents – making for super-competitive gameplay especially with kiasu pals.
Price: $20
Buy Singapore Dream card game
Check out our article for other card games for large groups
---
11. AJ Hackett Skybridge ticket – for those who want to be "more daring" in 2021
---
Some argue that experiences are far better than physical gifts, because they create unique memories associated with you. For the colleague that's timid at heart, tickets to the AJ Hackett Skybridge might be a nudge in the right direction as they strive to be braver and bolder. 
At 17 storeys high, the Skybridge provides unparalleled views of Siloso Beach and the surrounding greenery of Sentosa. It's not the same as peering out from a high-rise HDB – the bridge is suspended mid-air and has glass booths for you to peek through for a hair-raising sensation. Tickets also include a choice of drink and ice cream.

The Skybridge is also lined with glass booths to lean over to feel like you're floating in mid-air
Price: $15
Buy AJ Hackett Skybridge tickets
---
12. Portable karaoke microphone – for JJ Lin wannabes in withdrawal
---

Image credit: @emyx.21
Even with Phase 3 on the horizon, karaoke sessions will still be a ways out. To lift the spirits of your resident songbird who's been mourning the closure of Teo Heng, snag a portable karaoke microphone for a fun, impromptu post-lunch recital.
Battery-powered and containing both the microphone and speaker, this compact gadget wirelessly pairs to your phone so you can sing along to tunes on your favourite karaoke or singing app. What's more, it sports a built-in recording function and reverb controls to achieve that quintessential echo-y KTV sound. 
Price: $9.95
Buy portable karaoke microphone 
---
13. Custom Muji tote bag – for those who're always wearing neutrals
---
Customised Secret Santa gifts can be so much more meaningful, and Muji's embroidery service exclusively available at Plaza Singapura lets you zhng simple and practical objects with your choice of designs and letterings.
Orders take about seven days to fulfil, and designs cost either $3 or $5 depending on its size. Embroidery of letters is priced at $5 for up to 10 characters, with each additional one costing $0.50. This embroidery service is available for all fabric materials purchased in store, but their range of tote bags ($14.90) is the most practical, available in dark, light, vertical and horizontal versions.

Image credit: Muji Malaysia
Price: $19.90
Buy Custom Muji tote bag
---
14. Steam Eye Mask – for the workaholic OT warrior
---

Image credit: Shopee
As much as the OT warriors in your department might wear them as a badge of honour, dark eye circles are a sign of aging that has to be nipped in the bud before it gets worse. Usually caused by a combination of fatigue and poor circulation, dark eye circles can be addressed with steam eye masks.
These soothing gadgets help to hydrate skin while providing gentle warmth to stimulate blood circulation to reduce the darkness of the skin. These particular ones are also said to be soothing and improve sleep quality and relieve eye fatigue – especially if you've been staring at screens for hours on end.
Price: $14.80
Buy Steam Eye Mask 
---
15. Ugly sweaters – for those always complaining about the air con
---

Image credit: Shopee
Nothing spreads the Christmas cheer like some loud, attention grabbing ugly sweaters – but for a practical purchase in humid Singapore, these thinner options are fully festive without any of the sweat and suffering of their yarn-based brethren. 
They come in five awful designs, featuring snowmen, Christmas tree ornaments and even one featuring a gift wrapper-inspired printed suit and tie.
Price: $11.04
Buy ugly sweaters
---
Get the best Secret Santa Christmas gifts for colleagues
---
Thoughtful and meaningful, gifts are a great way to end off a hectic year, and seeing someone joyfully receiving your gift is often more rewarding than receiving a gift yourself. With these Secret Santa gift exchange ideas, it'll be much easier to find memorable Christmas gifts for your treasured colleagues. 
Check out our other articles on career and the workplace,
---
Cover image credit: @sousourada_wine_gastro_bar, Muji Malaysia, @baile.captures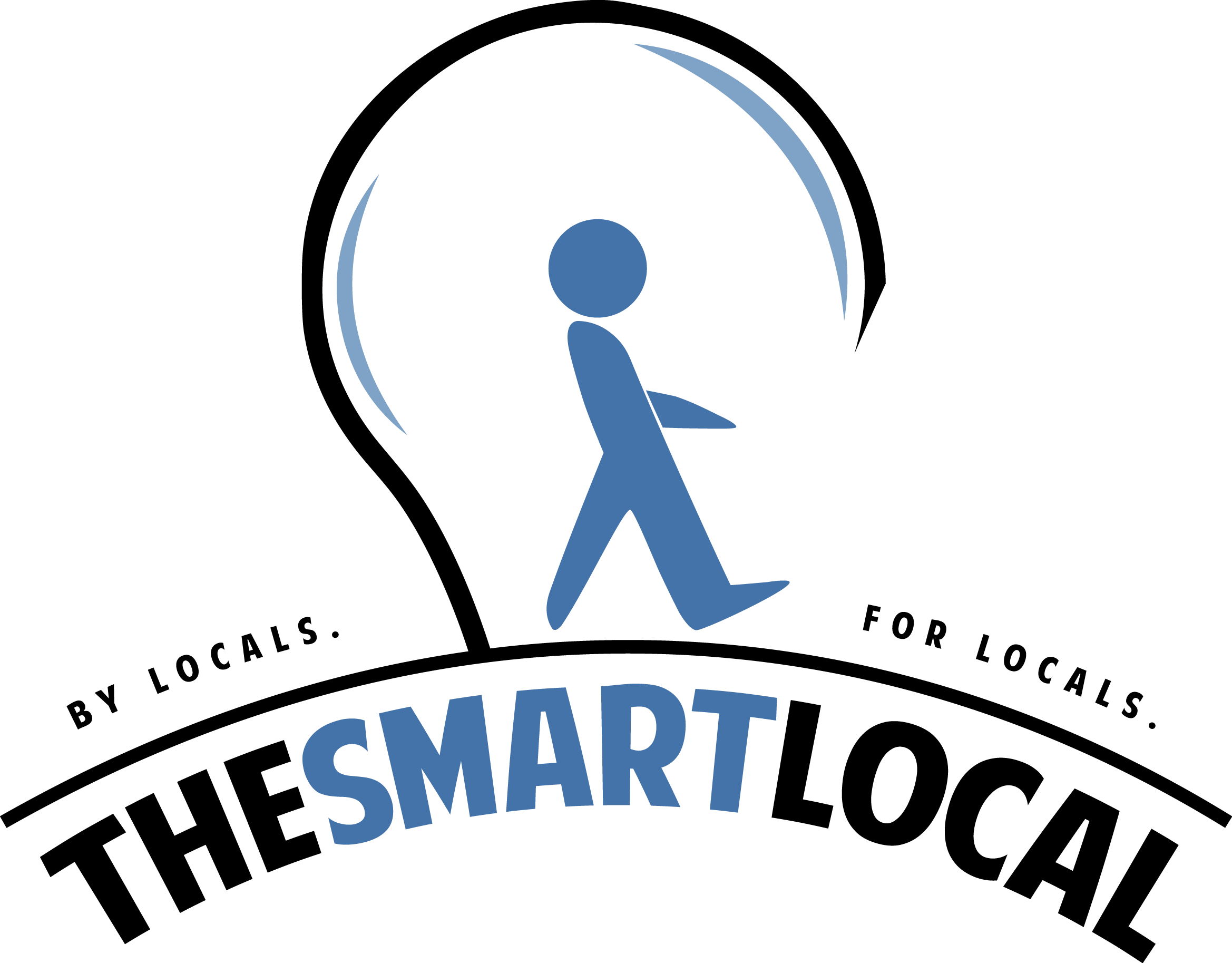 Drop us your email so you won't miss the latest news.