Evolution of Singapore HDBs
---
Back in the 60s, only 9% of Singaporeans stayed in HDBs. Today, that number has risen nearly tenfold, with about 80% of lion-city folk living in government flats. 
But tenancy isn't the only thing that has changed over the years. HDBs themselves have transformed in many ways, leaving each generation with a different story to tell. Here are some of those differences:
---
1. Architectural design
---
Then – Short, simple structures
---

A 3-storey HDB flat from Queenstown, in the 1960s.
Image credit: National Archive of Singapore
HDBs have been "growing" over the past 6 decades, so it's hard to imagine that in the 60s, the OG HDBs were slabs of short blocks. These had up to 12 apartments spread out and stacked up on top of each other. Appearance-wise, they were simple and modest; just a straightforward solution to our population boom.
Some 7-storey flats from the 60s can still be found along the Queenstown heritage trail, which is also home to our oldest estates.
---
Now – Atas, high-rise architecture
---

SkyVille @ Dawson.
Now, we have HDBs that don't even look like HDBs. Take SkyVille @ Dawson for example – its rooftop gardens, sky bridges, and atas architecture are an absolute glo–up from the humble beginnings of the "kueh lapis" flat. 
Newer HDB buildings have even dared to soar up to 50 floors, and to date, there are 189 estates that are over 30 storeys tall. Cue Reach Out For The Skies by Rui En and Taufik Batisah.
---
2. Focus of the flat
---
Then – Bigger communal spaces
---
Image credit: Swiss Interior
You might've noticed that in older or resale units, the living and dining rooms took up most of the floorplan. This gave more room for family time, especially since families were also larger back then.
The kitchen was another prominent part of the house, as restaurant food and tingkat delivery services were still a couple years out of reach. Plus, mum's cooking was just super sedap.
---
Now – Bigger master bedrooms & smaller kitchens
---

A typical 5-room HDB flat then and now.
Image adapted from: Roots, Teoalida 
Today, the living and dining room have coalesced into one, and because modern families don't cook as often, the kitchen has shrunk into a corner of the house.
Image credit: Unsplash
However, the master bedrooms have now claimed a larger floor space of the unit – because even HDB knows that most of us just go home to nua.
---
3. Air conditioning units
---
Then – A literal hole in the wall
---

Image adapted from: Silverback Aircon, Renotalk
Only the most veteran of HDB dwellers would know that air con condensers used to hang out of a literal hole in the wall. If your HDB is more than 30 years old, chances are, they've already patched up the hole where ye old air con used to "hang out".

A partly hollow wall remains.
Image credit: Kezia Tan
What remains is a hollow rectangle. Fingers crossed you won't hear hollow knocks at 3am.
---
Now – A proper aircon ledge
---

Image credit: Adrian Video Image
Fast forward a couple decades and the air con condensers have finally earned a mantle of their own. Every flat now comes with outdoor ledges that can support multiple air con condensers and a few air con service crew for when your AC goes BB.
---
4. Hanging the laundry
---
Then – Bamboo poles
---

Uh oh, looks like it's gonna rain.
Image credit: Faith Leong
Some of us still have to do this, but hanging up the laundry is like doing arm day, and sprinting to bring it in when it rains is like cardio. It was also extra mafan to pour out leftover rainwater from the bamboo pole slots, in the valiant name of "doing the mozzie wipeout" together.
Still, seeing the neighbourhood's clothes swaying gently in the wind is quite a satisfying sight.
---
Now – Retractable drying racks
---

Image credit: HDB
Then in 2020, HDB rolled out their newest retractable drying racks that consisted of 6 horizontal steel poles that you could reel in and out within the frames on either side. This means no more leaning out of the window and power lifting heavy bamboo poles to dry your laundry. 
AKA, no more arm pain.
---
5. Bomb shelters
---
Then – At the void deck
---

Image credit: Faith Leong
If the mama shop or tuition centre under your block has suspiciously thick walls and doors, that's probably because it used to be a bomb shelter. You can still identify these communal fallout shelters by yellow triangular signs that hang above the burly door. 
Now that we're living in "peace times", HDB has rented out these bomb shelters, which is why our void decks are often populated by student cares and convenience stores. 
---
Now – The "storeroom" in every house
---

Image credit: Dewi Nurjuwita 
Today's bomb shelters are still thick and burly, but they're in each HDB flat now for easy access. While homeowners aren't allowed to tamper with the door, structural walls, and floor and ceiling slabs, you can still get creative with bomb shelter decoration ideas. We're thinking, soundproof music studios and hidden mini-bar.
---
6. Lifts
---
Then – Small lifts that don't stop on every floor
---

Image credit: Ze Xing
In the past, the lifts did not stop on every floor, which meant that you'd have to climb the stairs if you got the short end of the stick. Still, since there were only 1 or 2 lifts per block, most residents just opted to clamber down the stairwell instead. 
Also, the old lifts had no windows or mirrors, and they were pretty much just a small box abseiling into the abyss. Yep, stairs for me too.
---
Now – Multiple lift lobbies & spacious elevators
---

Image credit: Faith Leong
These days, newer flats rarely only have 1 lift, let alone lift lobby. Of course, that's also due to the fact that there are more people staying per block – which is why it's a good thing that the lift now stops on every floor. 

Goofy selfies in the lift.
Image credit: Faith Leong
Thankfully, the lifts have also evolved from their creepypasta guise to one where we can take mirror selfies and spy on our neighbours' houses through the windows in the lift.
---
7. Types of HDBs
---
Then – "Landed" HDBs & maisonettes
---

HDB terraces in Queenstown.
Image credit: Google Maps
Like most products, HDB has its own limited editions in the form of HDB Terrace Houses and Maisonettes. TL;DR, the former are landed houses and the latter are 2-storied flats.
As cool as they sound, you won't find them on the market anymore – unless you're willing to spend $1.2m on a resale. 
---
Now – Multi-generational homes
---

A renovated Mujlti-Gen flat in Yishun Street 61.
Image credit: MET Interior
That's not to say that we don't have any "special" public housing now. With 4 bedrooms, 3 bathrooms and a generous living/dining room space, Multi-Gen units are the next in thing. They were made to encourage and support co-living among different generations of family. 
In other words, you have your Ah Ma and Ah Gong to thank for the giant living space.
---
8. Void decks
---
Then – Football, ping pong & chit-chat
---

Where Fandi Ahmads are born.
Image credit: Faith Leong
Void decks were anything but void; they were filled with opportunities for residents to meet, interact and bond. The kids played hop scotch and soccer, while the elderly played chess and chit-chatted over at the bird watching corner. 
You could say that these beloved decks were our first social platforms, way before Instagram and TikTok came to be.
---
Now – New art galleries, ramps & railings
---
While void decks might have lost their "kampung vibes", some of them have been given artsy facelifts for residents to appreciate and admire. Yishun's Block 683C has 3D inspired supertrees that resemble the ones at Gardens by the Bay, and Pipit Road's Block 56 has Vincent van Gogh graffiti sprawled across the walls.

Image credit: Faith Leong
In other news, ramps and railings have been installed to provide better accessibility and safety to our elderly folk. #LiveWellAgeWell. 
---
9. Car parks
---
Then – Open-air parking lots
---

Image credit: Faith Leong
Remember when our parents would curse the birds in the sky whenever there were fresh splotches of bird poop on the car? Well, we had open air car parks to thank for that. 
While some lots were bigger than others and the floors were quite bumpy, at least we could just paste a windshield decal and not buy parking coupons all the time.
---
Now – Aesthetic car parks
---

Block 967's MSCP rooftop.
Now, MSCPs or multi-storey car parks not only have roofs over our cars, but aesthetic rooftop gardens and playgrounds where you can chill out and enjoy the view. 
Just keep keeping an eye out for the pesky birds tho.
---
Bonus: Price
---
Perhaps the most well-known HDB "evolution" is its price. Back in the 70s, the average price of a 3-room HDB home was $15,000. Now, those same specs amount to about $291,000 for new sale flats and $310,000 for resale ones. 
In fact, some HDB units in Toa Payoh were sold for over a million dollars, and HDB resale prices continue to creep up on the daily.
---
Singapore HDBs then vs now
---

Image credit: Faith Leong
HDBs might've evolved over time, but one unwavering thing remains – they're home. So whether you're moving into an old, spacious resale or have your heart set on a fancy new BTO unit, you're gonna love it no matter what. 
And who knows what they'll look like in 10 years, but that's a story for the next writer to tell.
For more nostalgia:
---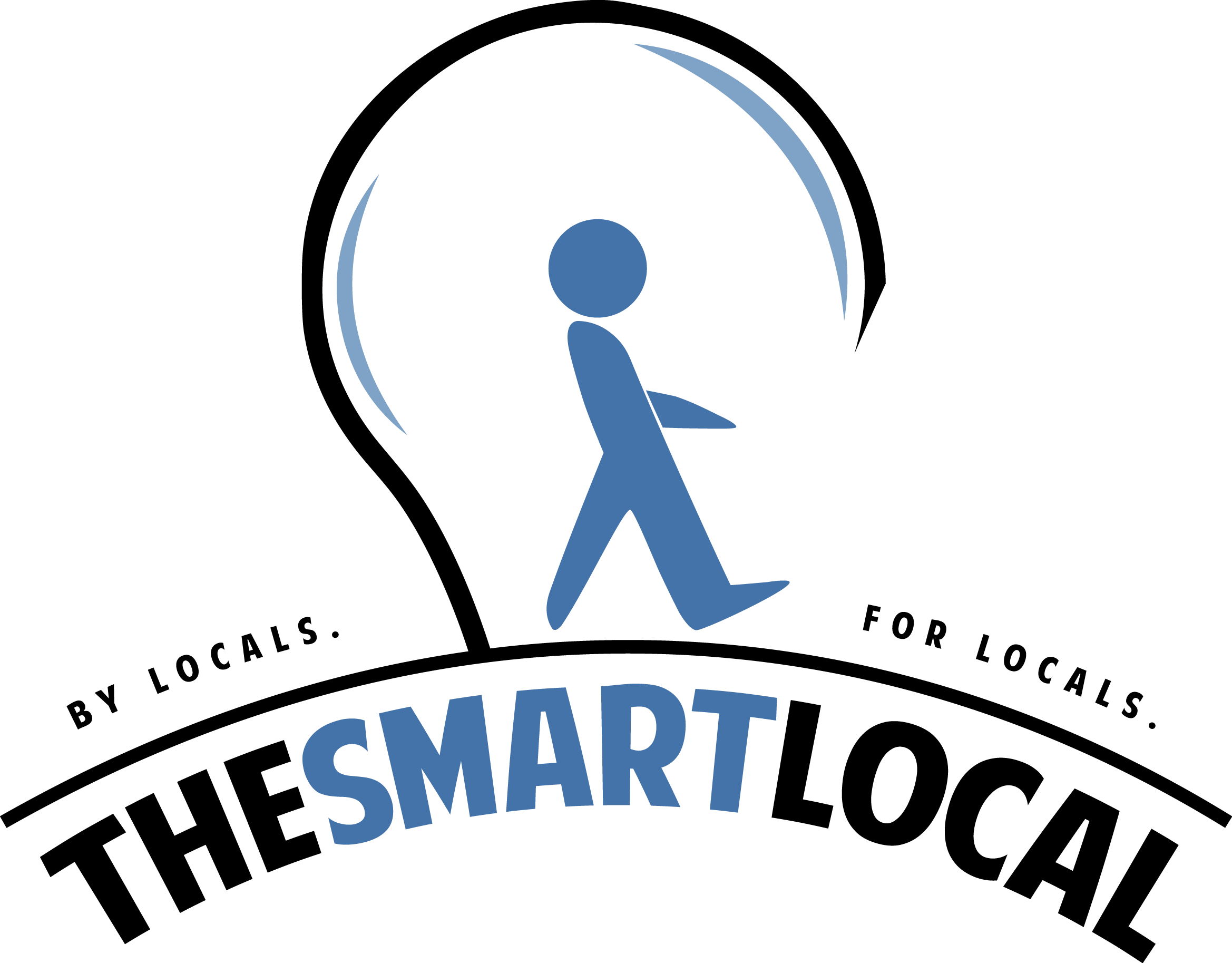 Drop us your email so you won't miss the latest news.