Things we did before digital banking
---
Money is forever, but banking methods – not so much. In this digital dynasty, going virtual is a virtue and before we know it, we might be walking away from an era marked by cold hard cash, ATMs, and bank books. 
For all you nostalgic millennials and nosy Gen Zs, here's a throwback to the traditional things we did before digital banking and mobile payments came to be.
---
1. Walking to the ATM all day, every day
---
I wouldn't be surprised if some Gen Zs have never touched an ATM machine before. After all, walking to and fro the "nearby" ATM was far from being a walk in the park, especially if there was a lunch-money lunchline.
Still, the glory days of the ATM had us withdrawing and depositing huge wads of cash, transferring money to our friends, and updating our bank books. It used to be a one-stop-shop symbol of convenience and self-service, plus a daily workout.
---
2. Carrying emergency cash at all times
---
Here's a forgotten fear: Standing in front of a long queue and sheepishly explaining to a huffy hawker uncle that you don't have enough cash to pay for the food he already made. 
Trauma triggers aside, it wasn't uncommon to have an "emergency" $50 note in our wallets – and it also wasn't uncommon for it to disappear under impulsive mysterious circumstances. Cash used to be considered a going-out essential, but now, we've got things like automatic PayLah! wallet top-ups to cover for our awkward moments.
---
3. Following mom and dad to the bank to open up an account 
---

Image credit: Pexels
Remember when our Moms would force us to hand over all our new year money for "safekeeping"? Chances are, she had it placed in a kids bank account. 
Opening a bank account at a tender age made us feel adult and important – even though we probably had no idea what in the world was going on. Now, we don't even have to lug our future children to the bank to sign up for a children's savings account. Lucky them, lucky us.
---
4. Guarding our bank books & bank statements with our life
---

Image credit: Faith Leong
I still remember my very first POSB bank book, which had a cute little buck-toothed squirrel in purple overalls, sitting on a rainbow. It served us well, keeping track of all our important transactions in neat little columns. Suffice to say, it also felt like a second passport to me, which I guarded with every fibre of my adolescence.
And I know I'm not the only one. Most of us stashed our bank books and bank statements in a locked cabinet that only our parents had the "clearance" to open. Now, we don't need a key and lock to know that our bank records are kept safe and accessible with digibank's e-Statements and Digital Tokens. 
---
5. Transferring money to friends via computer 
---
Back then, if you were a little more tech savvy, logging into your bank account via computer was the go-to when transferring cash across accounts. This was after we hounded each other for meal money, and seriously tested the strength of our friendships.

Image adapted from: DBS
But thankfully, we can now keep the bridges un-burnt with the help of Telegram PayLah! bots who will do all the "loan sharking" for us.
---
6. Collecting 1¢ coins to pay stall uncles & aunties the exact amount
---

Image credit: @kuenyoon7
When 1¢ coins were still in circulation, there were all kinds of specific pricings beyond amounts ending in a proper zero. Being able to pay stall owners with the exact change was both a flex and a save for those rainy days.

Can you spot the difference?
Image credit: Faith Leong
Some of us even compared the shininess of our coins. You either had a super shiny post-2000s medallion or a collector's relic from as far back as the 60s. Whether you were Team Shiny or Team Old, comparing the manufacture dates on the "tails" of our coins was a core childhood memory.
---
7.  Stashing away our money in piggy banks
---

Image credit: Amazon.sg
And of course, after collecting our coins we would stash them away in a piggy bank. Bonus points for having a cool and high-tech one, like the fake ATM piggy bank that even had a very official passcode lock.
Some early fitspos even collected their change in a jar that they would then use to weightlift – call that a physical and fiscal flex.  
---
8. Testing safety features on notes to make sure they're 100% real
---

Image credit: Monetary Authority of Singapore
In simpler times, we used to be so impressed by the safety features on our notes that we would rigorously check each of them to make sure they were 100% real. 
For example, paper notes had glow-in-the-dark features that were only visible under UV light, and plastic ones had an image of Yusof Ishak that could only be seen when held up to the light. 
Sorry to all the 'chers who had to scream at us to stop holding notes up during class, at least now we don't have to manually verify physical cash thanks to PayNow transfers.
---
9. Saving lucky notes for extra luck
---

Image credit: @lindax92
If you know this one, you're either an opportunist or an idealist. Some of us used to hang on to notes with a lot of 8s in their serial number, in the hopes that it would fetch us more luck.
Since "8" represents wealth in Chinese culture, these "lucky charm" notes would make the most appearances during CNY poker games, where players would use them to kiap their cards.
Till this day, we'll never know if it made a difference.
---
Reminiscing things we did before phone payments
---
Fast forward to present-day, banking has had major glo-ups in terms of convenience and accessibility. DBS/POSB digibank services like PayNow and FAST can be used in place of cash to pay for food, track expenses and funds transfer. No more scrambling to the ATM for some fast cash, or embarrassing yourself in front of disgruntled hawker uncles and aunties.
One of the DBS/POSB digibank app's most valuable features is the Insight Tab, which allows users to manage and grow their wealth without scheduling an appointment with a banker.

The Insight Tab (left) and Enquiry button (right).
Image credit: Faith Leong
In fact, you don't even need to head down to the bank to update your personal particulars when you can do so instantly via DBS/ POSB digibank. If you ever need a helping hand, the app has a new Enquiry button that links you to a 24/7 support portal. 
And this extends beyond Singapore. Losing your way in a foreign country will not be as daunting when you have digibank travel features to save your behind. Store up to 12 different overseas currencies, activate cards, and track your spending with the travel mode feature on digibank.
Once you go digital, you can never go back. Just be wary of the lesser-known scams that come with the increase of these online modes. One way to stay safe is to attend the free DBS Anti-Scam Live Shows on Facebook and YouTube, where you'll also stand to win up to $100 CapitaLand Shopping Vouchers.
Banking is all grown up, and so have we. The nostalgia of counting 1¢ coins and queueing for the ATM will be missed, but the hassle – maybe not. 
---
Cover image adapted from: Faith Leong, @kuenyoon7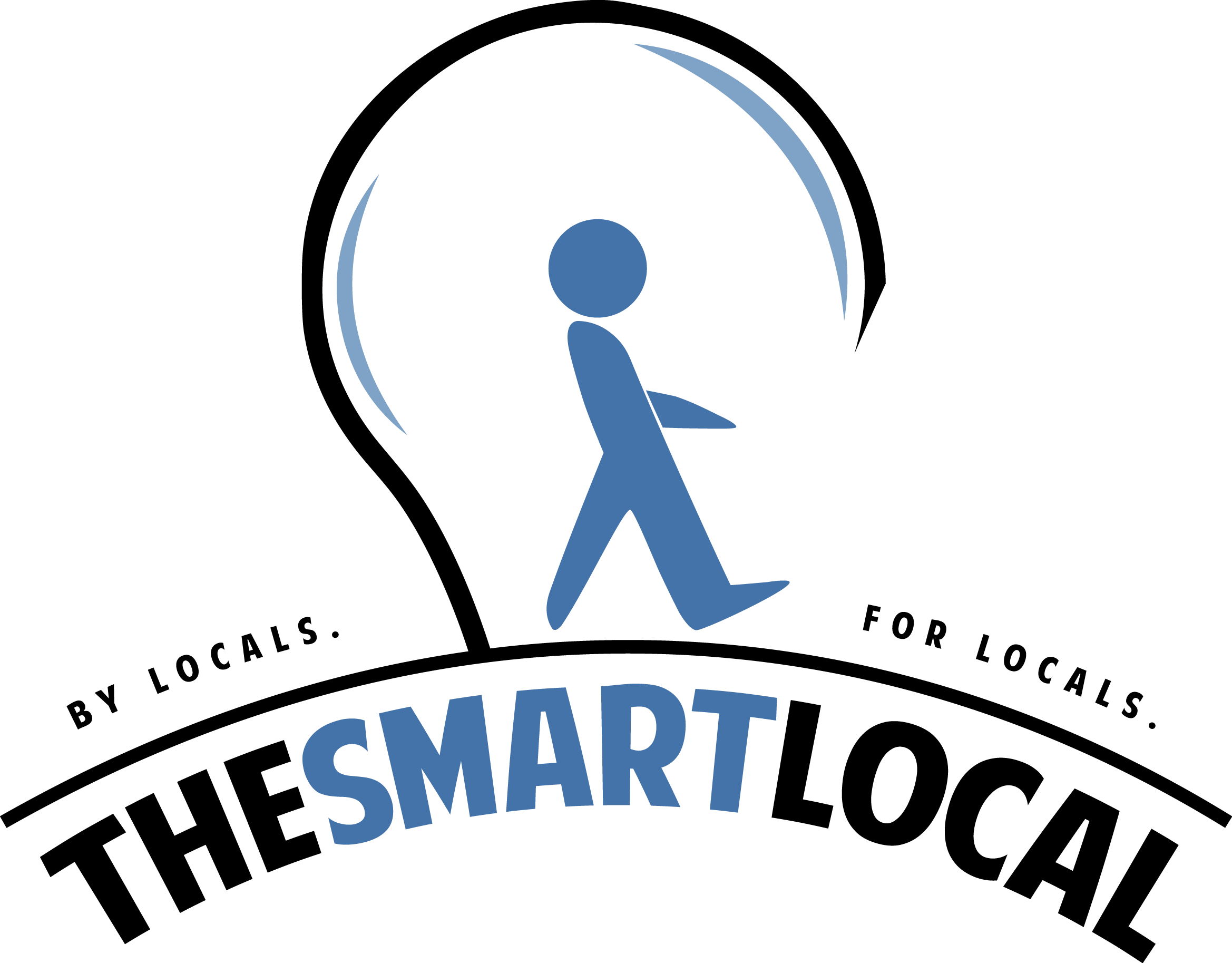 Drop us your email so you won't miss the latest news.