Secret santa in Singapore
---
Secret Santa gift exchanges are an annual affair where family, friends and colleagues can gift and receive – without the pressure of buying presents for every member of the group. It's exhilarating to draw the name of a Santee for whom you know exactly what to get, but some dread having to shop for someone they're not that close to, and have no idea what they'd like.
Of course, no well-adjusted Secret Santee is going to look you in the eyes and say "Why you gimme this?!". We've taken it upon ourselves to call out the unspoken worst controversial Secret Santa gifts that everyone low-key knows are terrible, but still get gifted as safe options year after year.
To save you from the reputation of Most Dreaded Secret Santa at least till next year, we're also spilling the truth on what people actually want.
Check out our other resources for all things Christmas:
---
What makes some gifts just…so bad?
---
Upon getting matched with a Santee for whom you're teeming with gift ideas, people usually react with delight and internally thank the gods of Secret Santaism. On the other end of the spectrum, some people get pretty bummed out about having to shop for someone whose likes and wants are a mystery.
They then resort to asking around for what this Santee likes, which kinda ruins the whole premise of Secret Santa. By process of elimination, you're already revealing to the other participants who their Secret Santa cannot be.
When all else fails, they fall back on safe and basic filler items such as mugs and notebooks. Especially from aesthetic places like Typo and Muji, or those cutesy knick-knack shops like Turtle and The Green Party.
---
Basic filler items like mugs and notebooks, especially if the design is generic
---

Image credit: Renae Cheng
Sure, these objects are perfectly functional and useful. But what's a Secret Santee to do with a pantry cupboard overflowing with mugs, and a stack of neglected notebooks with steadily yellowing pages?

Imagine receiving a mug with a quote from Friends…if you've never even seen the show.
Image credit: Renae Cheng
It's sweet when a Secret Santa finds something that matches your aesthetic preferences, or contains a reference to something you love. But there are times where the design is so generic, you just know that they scooped it up to fill some three for $20 quota – and probably had it in their "just in case I need to gift somebody something" reserve.
---
Cute but otherwise useless plush toys and character merch
---
Then we have the ever-popular gifting choices that aren't even that functional – plushies and toys. Alternate name: decorative dust-collectors. It's another way for people to show that they're privy to the characters you like, be it Hello Kitty merch for the kawaii Sanrio fangirl or superhero action figures for Mr Marvel Maniac.

Image credit: @attractions
Yes, it's sweet and thoughtful, but it becomes a tad overkill when it's all people ever get you, as if your name were synonymous with "[insert character] lover".
Case in point, I know a girl who once declared that she finds Gudetama cute and funny, and owned a Gudetama coin purse which would catch the eye of those who dabao-ed lunch together with her.
In the blink of an eye, she's now hip-deep in Gude-merch gifted from well-meaning friends and colleagues, from notebooks and tote bags to mugs, calendars, and even Gudetama-branded biscuits from Don Don Donki.
Don't even get us started on people who gift random plushies to full-grown adults. What's the thought process behind heading into a store and purchasing a plush toy with an adult recipient in mind? Or are you just trying to unload the free stuffed toys you've gotten from meals at Shi Li Fang hotpot?

Image adapted from: Renae Cheng
Receiving Shi Li Fang's free plushies as a gift: the same level of cheapskate as being gifted hotel-branded toiletries and, *gasp* – slippers.
---
Self-care items that are thoughtful at first, then a tad presumptuous
---
Growing up, there was an unspoken rule that you shouldn't gift people things like soap or deodorant – as it implies that you think they stink.
In the same vein, you can't help but to wonder if people are trying to send you a message if you get an influx of bath and hygiene-related gifts. Even if they do come in the form of fancy hampers with glittery bath bombs and exciting scents!
Candles are also a popular gift option that have the potential to delight, if chosen wisely. That said, imagine your poor Secret Santee having to bask in a fragrance he or she detests, for the sake of expressing gratitude for the gift.

Image credit: @dwhomecandles
I know someone who's extremely sensitive to vanilla, and will borderline gag if he so much as catches a whiff. So unless you know the preferred fragrance profile of your gift recipient, you might want to lay off getting them an XL candle just 'cause you find the scent flavour amazing.
Last but not least, it might be time to reassess your hustle and grind if you find that many of your gifts follow a stress relief theme. Calming body wash, lavender lotion for stress relief, and aromatherapy candles to soothe tension? The patterns don't lie.

Mood
Image credit: Tumblr
It's thoughtful of your loved ones and colleagues to care for your well-being, but a bevy of stress-related gifts might not be enough to keep you from suffering a burnout.
---
Non-Christmas specific filler items that were obviously bought last minute
---

Image adapted from (L-R): @ferrerorocherusa, @mercichocolates
This is hardly Christmas specific, and can apply to any special occasion where a gift is warranted. The most common go-to chocolate gifts are probably Ferrero Rocher and Merci, a.k.a. the quintessential Mother's/Teacher's Day presents.  
Getting a festive chocolate hamper wouldn't be as bad, but a generic year-round box of chocs is hardly thoughtful. 
Then we have the random Daiso knick-knacks, for the Secret Santa on a budget.
Don't get us wrong, there's a treasure trove of goodies amidst all the Daiso items in Singapore. But unless there was an agreed-upon budget for the gift exchange or you're stocking up on a bunch of affordable items for an overall gift pack of sorts, it's not very jolly to scrimp on your Santee's gift when everyone else in the group gets fancier presents.
---
What do Secret Santas actually want, but are too paiseh to say?
---
Now that we've covered the no-no zone of Secret Santa gifting, here are some pressies that your Santee will likely appreciate.
Of course, just like how there are plenty of people who wouldn't mind receiving mugs, plushies or bath bombs, these aren't one-size-fits-all ideas. More of a guideline to nudge you in the right direction, and avoid bestowing something insincere and totally mismatched.
---
Vouchers and gift cards for their fave stores, or services like facials & cleaning
---
Be it for malls, supermarkets, or specific brands or items which they love – such as Apple gadgets or bubble tea, vouchers and gift cards are as practical as you can get without doling out actual money. It offers a set dollar amount which your Santee can spend on what they want and need, so there's no worry that they'd secretly detest what you chose.
This also includes things like Grab credits, which they can use on food deliveries or comfortable commutes.
You can also consider purchasing gift vouchers from spas and treatment centres, 'cause who wouldn't like to rejuvenate with a luxurious facial or massage? There's even the option of vouchers or a one-off package for housekeeping specialists, so your Santee can enjoy some time off from chores.
---
Practical items that you know will actually solve their needs
---
Nothing makes a gift recipient feel instantly warm and fuzzy quite like receiving something tailored to their needs. It's a surefire sign that your Secret Santa either knows you on a deep level to begin with, or is an acquaintance who went the extra mile to suss out what your life could really do with.
This could mean a new pair of sneakers for your friend who expressed wanting to get fit, or a sturdy bag with compartments for that colleague who always has a ton of barang barang swimming in a flimsy tote.
Practicality is a sure-fire way to win your Secret Santee's heart, and it shows that you're thoughtful and actually know what's going on in their life. A gift that not only complements, but enhances their day-to-day, also means you won't have to worry about them just chucking your gift aside after the exchange is done and dusted.
---
DIY gifts handmade with love and uniquely customised accessories
---
If you're the artsy sort and have enough time on your hands, a handmade gift will score you major brownie points. Think framed calligraphy posters with a quote that would really resonate with your Santee, or a handmade card to accompany your store-bought gift for a small but heartfelt gesture.

Image adapted from: @not_a_bullet, @auraaura_accessories
You can also craft DIY jewellery such as friendship bracelets, or those beaded mask chains that are all the rage now. Anything customised becomes instantly more thoughtful and exciting to receive, as you get to showcase your awareness of what the gift recipient likes – from fave colours to particular aesthetics and motifs that they're a fan of.
Even if you don't have the knack for handicrafts, you can head to stores offering customisation services to get your Secret Santee a unique and personalised tote bag, phone case, and so on.
---
Cold hard cash for Secret Santees to spend however they please
---
Nothing beats having the freedom of purchasing exactly what you want for yourself. And in this case, it'll even be beyond the confines of what a gift card or voucher lets your gift recipient splurge on.
Sure, some might argue that it's insincere or lacks thought and effort, because you didn't rack your brain for creative gift ideas and scour around town to purchase the item yourself. But if it's 100% accuracy and satisfaction you're after, there's no better solution than to leave it to the recipient themself to choose what gift they want.
Heck, they could even stick it in the bank or deposit it as investments to transform their gift into an even bigger gift! Talk about the gift that keeps on giving, amirite?
---
Tips for Secret Santas to get a gift that their Santees will actually love
---
Having a blatant wishlist takes the fun out of Secret Santa, as everyone is essentially referring to readily provided info and just making the purchase – at most slapping gift wrap and a note on it.
As we already established, it can also ruin the mystery to ask around within the group what they think your Secret Santee might like, as it reveals other Secret Santa's identities and matching through process of elimination.

Stalking? No. It's called research!
If you're not that close to your Santee that you'd know what tickles their fancy, a top tip would be to try deep-diving into their social media accounts. You never know what you'd find while stalking their IG stories, or seeing what posts they reshare on Facebook.
Other than that, you can keep an eye out for issues they're facing that could be solved by material goods.
For instance, if you happen to spot their cracked phone and know that they're prone to dropping it, get them a hardy phone case and screen protector. Or if your coworker's desk space looks like a landfill/dream home for rats and roaches, get them a set of desktop drawers and perhaps a desk vacuum.
---
How to slay your Secret Santa game and be crowned best gifter
---
If there's anything for you to take away from this guide, remember that Secret Santa is supposed to be a fun and stress-free affair, drumming up the festive spirit of giving at the end of yet another year gone by.
High expectations and lack of clarity have made some people dread the gift procuring process altogether, but it doesn't have to be that complicated. 

Image credit: @isaacmartin via Unsplash
While we've compiled a handy list of dos and don'ts for clueless Secret Santas, keep in mind that there are always exceptions to the rule. One Santee could be keeping their fingers crossed for a store-bought greeting card sandwiching twenty bucks in cash, while another could be flabbergasted at the perceived thoughtlessness of it all.
Worse comes to worse, the gang can have a hearty laugh over your misinformed gift and it'll bring you closer to your Santee – and at least you'll know what kind of gifts qualify for a spot in the Hall Of Shame. There's always next year to redeem yourself!
Check out these gift shopping guides for more inspo:
---
Originally published on 15th December 2021.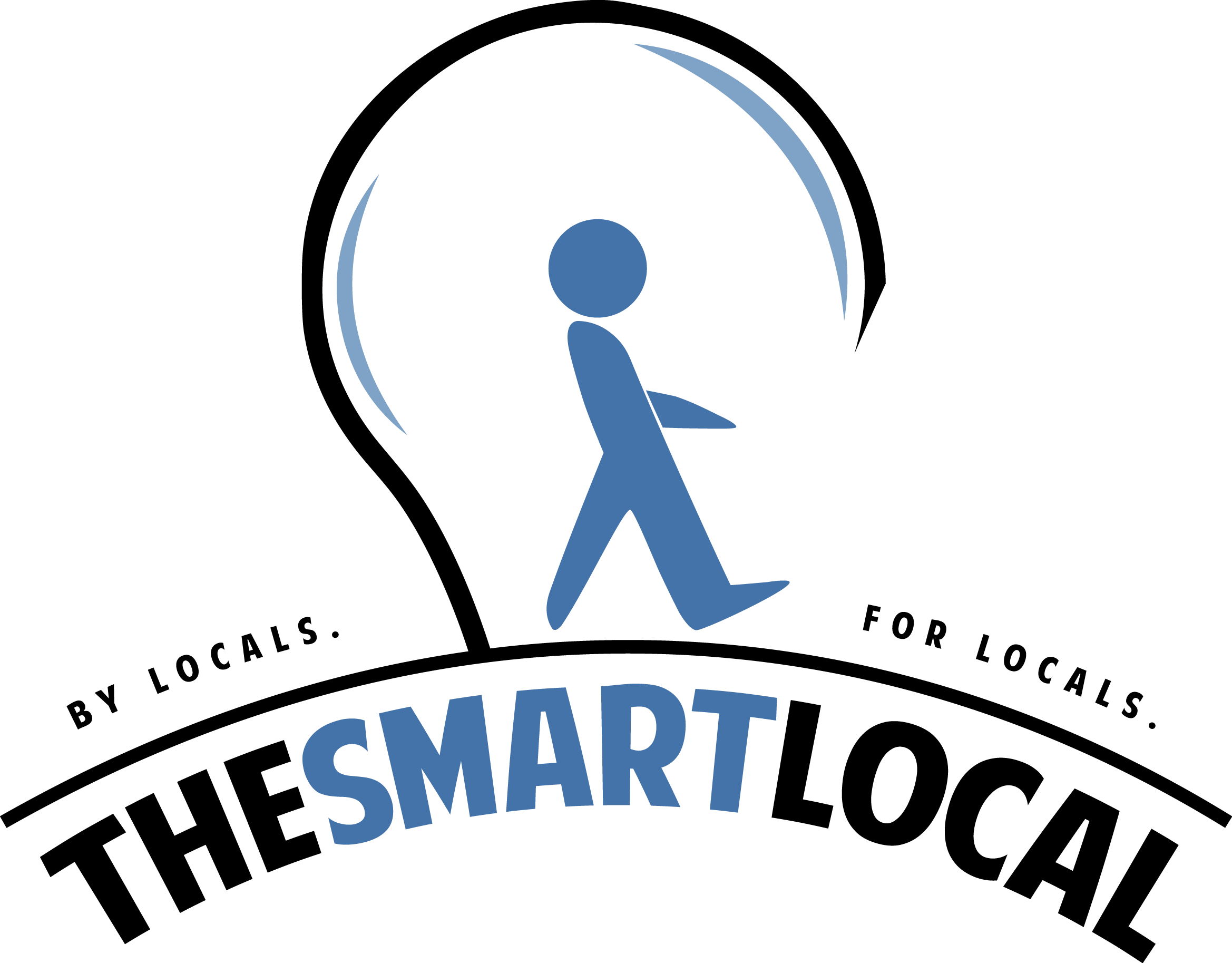 Drop us your email so you won't miss the latest news.