Secret Santa gifts tips
---
For many, spreading the yuletide joy through gifting practically represents Christmas, and some of us even indulge in the art of Secret Santa. The added surprise element undoubtedly spices up the holiday fun, but finding a great gift for your Santee is not as easy as it seems. 
To help the Santas out there, we compiled a list of the best and worst Secret Santa gifts some Singaporeans have ever received for some inspiration, so you won't see yours being sold online a few days later.
Read till the end to see how you can snag cash rebates when shopping for your own Secret Santa gifts.
---
– Best –
---
1. "I got a functional gift that I still use almost daily."
---
Image credit: Lazada
As we get older, the presents we look forward to tend to be the ones that we have some practical use for. Unless they hold sentimental value, the rest usually end up getting chucked away, or even worse – sold or regifted. 
Citing it as "super functional", Josiah still has a set of Microwaveable Bento Lunch Boxes he got from a gift exchange back in 2019. With their multiple compartments and reheatable material, this is one handy item to have. More often than not, Josiah brings it to work and uses it to dabao yummy Kolo Mee from the local hawker centre. 
According to him, those additional $0.20 takeaway container charges do add up in the long run so it's a worthy investment if you eat takeout regularly. Not to mention, it's more environmentally friendly too.
Tip: When in doubt, getting a functional gift is the way to go. At the very least, it'll be put to good use by your Santee. And hey, they'll even think about you every time they use it.
Get Microwaveable Bento Lunch Boxes on Lazada.
---
2. "I had a wishlist and got a gift I'd wanted for a long time."
---

Image credit: Shopee
There's no better way to capture those santa-mental memories than with some old-school photographs. Charlotte got to do this when her Secret Santa wishlist was fulfilled last Christmas, with a friend gifting her the Kodak M35 Reusable Film Camera. It's one present she's put to good use ever since because it's simple to just "point, shoot and reuse". 
With film photography back in trend these days, this camera might just make the ideal gift for your Secret Santee, especially if they're just getting into photography.
Tip: Have all participants prepare a wishlist – this way, you'll know exactly what to get for your Secret Santee instead of fumbling around.
Get the Kodak M35 Reusable Film Camera on Shopee.
---
3. "My Santa thought about my hobbies."
---
Image credit: Ra K
It's always nice to know that gifts have had some thought put into them – it's what makes them much more unforgettable after all. 
As someone who loves both building LEGOs and kayaking, Ra got the LEGO City Kayak Adventure Kit from one of her best friends last year. She was touched that her Secret Santa had her hobbies in mind when shopping for her gift instead of merely dumping on her "something generic" she wouldn't really have cared for. 
Tip: Gifting your Santee something that symbolises their hobbies shows consideration of their interests. They'll most likely remember the gift for the thought you put behind it. 
Get the LEGO City Kayak Adventure Building Kit on Amazon.
---
4. "My friend paid attention to my lifestyle habits."
---
Sometimes, the way to your Santee's heart might be through their stomach. You can either chef it up in the kitchen or simply order something they like for them. For Christabelle, her Christmas surprise came in the form of a special food delivery from one of her best friends.

Image credit: @anacaiaffair
Knowing she's a vegetarian, her Secret Santa sent her some acai bowls to enjoy. Not only is acai one of her favourite health foods, but Christabelle, who's also big on sustainability, was extremely touched that her friend made sure she got a gift that would not go to waste. Needless to say, she finished an entire bowl in one sitting. 
Tip: Food as an Xmas gift might be rather unconventional, but it's still a great idea if you know the specific dishes your Santee enjoys eating.

Check out the latest food offerings on Deliveroo.
---
5. "My cute gift came with a really sweet note."
---
Image credit: Jessica Fang
Though we know that hydration is key, most of us probably don't drink enough water every day. If you know someone like this, perhaps gifting them a cute water bottle is the way to go. 
Aesthetically pleasing and "compact enough" to fit into smaller bags, the metal water flask Jessica received from one of her interns last year ensures she is sufficiently hydrated regularly. It is also one of her favourite gifts received because it was accompanied by a "really sweet note" from her Secret Santa. 
Tip: Don't forget to attach a nice little note or Christmas card alongside your gift as well as it could be the difference between an acceptable gift and a memorable one. 
Get a TYPO Metal Drink Bottle on Shopee.
---
– Worst –
---
1. "They got me what I said I didn't want."
---
Image credit: Ubuy
Photo for illustration purposes only
There's nothing wrong with knock-off goods, but if you get them for someone who specifically tells you not to do so, then we have a slight problem. Although BTS stan J always makes it known to her friends that she dislikes fake merch, that's exactly what she got from her Secret Santa. 
Needless to say, J was less than impressed, and the "BTS" hoodie ended up going to her mum.
Tip: Take your Secret Santee's words into account to show that you're aware of their likes and dislikes.
---
2. "My Santa promised me a gift…and didn't get it."
---

Image credit: Funky.sg
Photo for illustration purposes only
If you ask someone what they want for Christmas and promise to get it for them, you might wanna make sure they get what they're hoping for. 
Steph included a projector to watch movies at home in her Christmas wishlist, which was then promised by one by her friends. However, what she received instead was a storybook projector. 
Not only was Steph sad about getting a toy meant for children, but she was also disappointed that the present was a far cry from what she had hoped for.
Tip: If you're unable to get your friend what you "promised" them, try getting them something else they'd like instead of finding a replacement that doesn't quite do the trick.
---
3. "I felt that my Secret Santa didn't really care about my present."
---
If there's one thing Singaporeans love more than food, it's a good bargain. But below a certain price and quality, it becomes clear that a gift is a mere afterthought.

Image credit: Becky Fantham
Photo for illustration purposes only
Anja received some lip balms, which made her feel that her Secret Santa didn't care much about getting her something she would have actually liked.
Tip: Keeping to the budget is important, but generic gifts can come across as flippant. If anything, try making a handmade gift or card – it's less expensive and a lot more thoughtful.
---
4. "I got a gift that was used before."
---
Let's be real – some of us have been guilty of recycling generic presents we've received by giving them away to other people. While it's normal to do that, the least one can do is to make sure the gifts are as good as new. 
Back in primary school over 15 years ago, a notebook Amanda got from her Secret Santa had four pages that were already scribbled in. Considering how she remembers this fact till this day, the present was clearly unforgettable, and not in a good way.
Tip: If you'd like to be more environmentally friendly, go all out and suggest making recycling the theme of your Secret Santa exchange. This way, you can regift presents while ensuring everyone is on the same page. Though, do make sure your "old" gift is in good condition.
---
Shop for the ideal Secret Santa gift with POSB Everyday Card
---
As we welcome the festive season with open arms, many of us are probably taking part in Secret Santa gift exchanges with our friend groups and are on the hunt for some presents. To help you sleigh this season of giving, sign up for the POSB Everyday Card to get your hands on a bunch of savings when shopping on various online platforms.
With the POSB Everyday Card, you can earn 8% cash rebates on your purchases through e-marketplaces such as Amazon.sg, Lazada, Qoo10, Shopee, Taobao, RedMart and iHerb. Similarly, order some yummy nosh for your Santees via online food delivery platforms like foodpanda, Deliveroo and WhyQ and receive 10% cash rebates.
Better yet, apply for your first POSB Everyday Card by 31st January 2022 and you'll get an extra 18% cashback on top of all existing cash rebates earned from your purchases. Sign up on POSB's website here so you don't miss out.
Besides online shopping and food deliveries, those who love a good bargain can also look forward to scoring rebates and savings on these expenditures:
Dining

Transport and Fuel

Utilities

Telecommunications

Groceries

Shopping

Travel and Attractions
After all, you don't have to spend a bomb to get a great present for your Secret Santee – what matters is that you put some thought into it. Happy gift shopping!
---
This post was brought to you by DBS.
Cover image adapted from: Shopee
Terms and conditions apply to all mentioned privileges and promotions, visit the POSB Everyday Card page for details.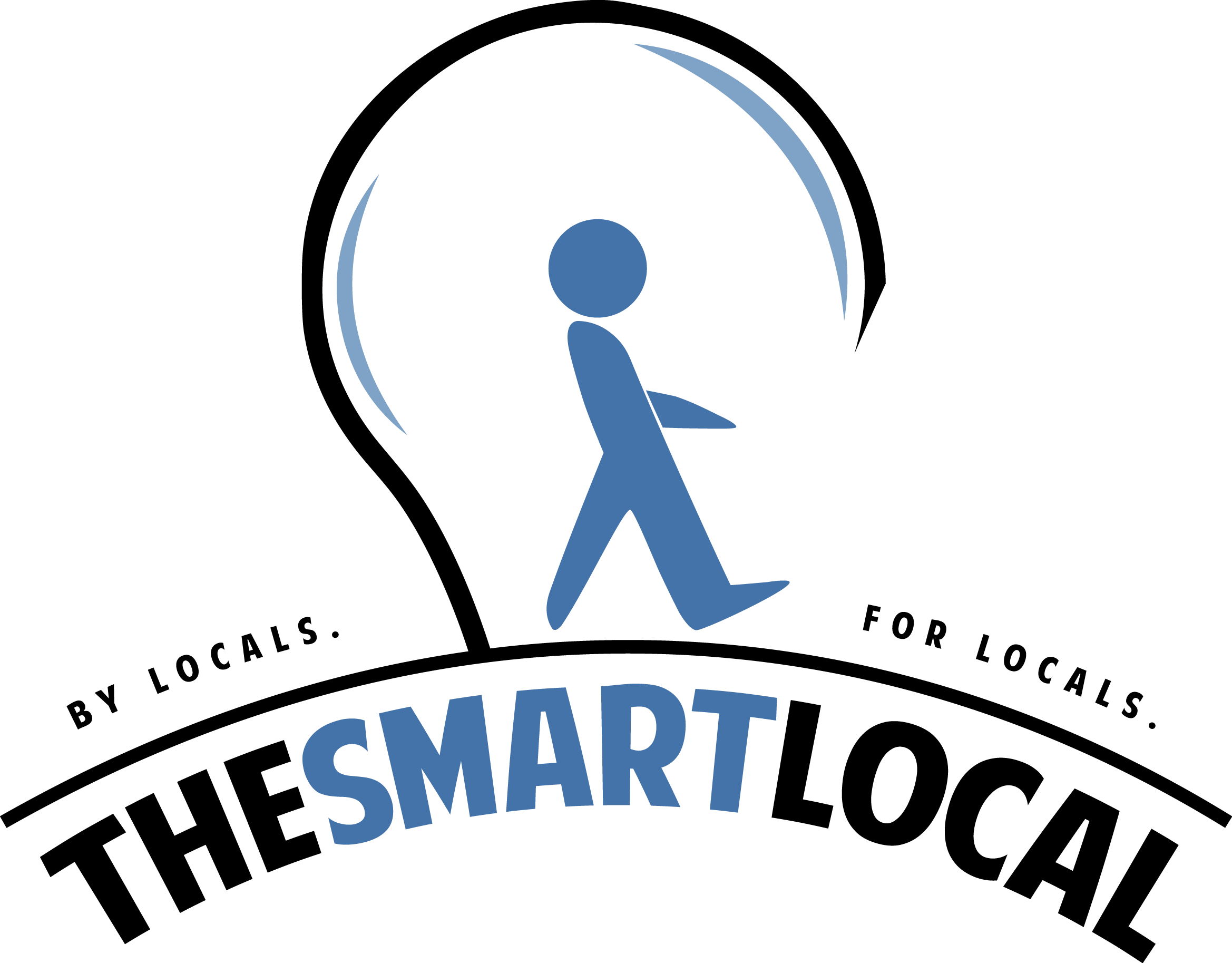 Drop us your email so you won't miss the latest news.