Staycation itineraries with rural activities
---
The concrete jungle may be where dreams are made of, but many Singaporeans yearn to make a great escape to somewhere rural and free of stress; a hidden paradise with no town crowds to jostle through, and a chance to unplug from emails and deadlines. For those who love roughing it out, here are some staycation itineraries with rural activities in Singapore.
Here's something else that'll soothe your woes if adulting has bogged you down: each of these itineraries come with accommodation and activities that are SingapoRediscovers Vouchers (SRV)-eligible. To make the deal even sweeter, there are also exclusive DBS/POSB Card promos so you can treat yourself to a well-deserved getaway while enjoying major savings.
---
1. Countryside tour with goat feeding & aesthetic wetland reserves
---
Almost every stressed-out office warrior has fantasised about quitting corporate life and becoming a farmer at least once, whether it's to tend to veggie crops or rear cute animals à la Farmville. For the purposes of having a good de-stress sesh, you can live out that fantasy with a retreat to Kranji countryside.
Image credit: Changi Recommends
Don't worry, you won't be forced to spend the night in the stables. This tour package is inclusive of one night's stay at Ibis Budget Imperial*, a boutique hotel at Kallang complete with a rooftop pool. 
*Customers taking on this tour package can choose to stay at either Ibis Budget Imperial or Ibis Budget at Selegie.
Journeying to the ulu parts of Kranji can be a pain, but all transport is inclusive within this activity package so the only thing you need to prepare are comfy walking shoes and a cute farm-hopping OOTD.
---
Go on a tour of a high-tech farm, goat sanctuary & picturesque heritage park
---

Image credit: @yuukaasg
The day will begin with a trip to Sungei Buloh Wetland Reserve, Singapore's first ASEAN Heritage Park which is teeming with flora, fauna, and Insta-worthy photo spots as far as the eye can see. 
The trail includes scenic boardwalks leading to a grand pavilion, as well as a mid-canopy walk reaching heights of 150M, elevating you to the lush surroundings of greenery. Check out our full Sungei Buloh Wetland Reserve guide for more details.
Thereafter, you will be taken to Hay Diaries Goat Farm, where over 800 adorable goats reside. Witness the goat milking process and buy home a bottle or two to taste, and even take part in a feeding session for these friendly creatures.
To round off your farmer fantasy experience, there will also be a visit to Kok Fah Technology Farm – where agriculture gets real high-tech. The tour will give you a rundown of how modern innovations are harnessed to grow large amounts of fresh veggies, from automated seeding machines to mechanised packing.
Find out more and book Farm Tour Staycation on Changi Recommends.
---
Enjoy 1-for-1 Western mains at a swanky bistro in Kallang
---
A day out in the countryside and on your feet is sure to stir up a ravenous appetite, so head by the Lighthouse Bistro en route to the hotel. The swanky establishment is perfect for a romantic date night if you're staycay-ing with bae, or to share a toast with friends.

Image credit: @annelovestoeat
You may think dining here will come with quite the hefty price tag, but you get to enjoy two dishes for the price of one as long as you pay with a DBS/POSB Credit or Debit Card. Take note that the promotional dishes switch up every three months:
1st Apr-30th Jun 2021:

Honey Charred Chicken

1st Jul-30th Sep 2021:

Fisherman's Angel Hair

1st Oct-31st Dec 2021:

Seafood Fried Rice

1st Jan-31st Mar 2022:

Tiger Fish & Chips
DBS/POSB Cardmember promo: Get 1-for-1 at Lighthouse Bistro on selected main dishes.
Valid from now till 31st March 2022.
---
2. Pottery in the wild & hidden lighthouse hotel in the West
---

Image credit: Trip.com
If someone were to utter the words "ulu getaway in the West", you may picture some deserted plains in the middle of Joo Koon. Don't be fooled by the name, but Raffles Marina is actually a lighthouse hotel situated in the far-flung region of Tuas. The sprawling establishment sits right at the western edge of the island, and is accessible via a quick 5-minute walk from Tuas Link MRT.

Image credit: @rafflesmarina
As you'd imagine, the hotel isn't surrounded by much else and is more of a secluded resort of sorts. Perfect for those seeking to disconnect from the hustle and bustle, and avoid throngs of fellow eager SRV-redeemers.
Come sundown, you and your staycay buddy can have a relaxed stroll around the boardwalk and take in fantastic waterfront views. Read more about this hidden gem through our Raffles Marina Lighthouse guide.
Find out more and book Raffles Marina on Trip.com.
---
Try your hand at pottery crafts at one of Singapore's older surviving kilns
---

Image credit: Klook
Pottery is one of those emerging activity trends that everyone seems to be trying, and studios in town probably come with high prices and a long wait list. For something to fit the chill and hidden vibe of this itinerary, go for the Dragon Kiln Pottery Workshop. 
Instead of sitting for hours in an air-conditioned establishment and having your masterpiece baked in a gas or electric kiln, get closer to nature at this rustic brick-built kiln where glazing and firing are done in a roaring fire.

Image credit: Klook
As one of the oldest surviving kilns on our Little Red Dot, Dragon Kiln provides an unmatched feeling when you're getting hands-on with your one-of-a-kind craft creation. Prior pottery experience is not needed as on-site instructors will guide you along the coiling, rolling and shaping process.
Find out more and book Dragon Kiln Pottery Workshop on Klook.
---
Get 1-for-1 Michelin Bib Gourmand Indian dishes in a sleek modern setting
---
Image credit: @hungryjezzy
Whether you're a hardcore Indian food lover or wish to dip your toes into this spicy and flavour-packed cuisine, Zaffron Kitchen is a solid go-to.
Expect authentic North Indian fare which stays true to traditional culinary roots, but with a slight modern twist to suit the Singaporean palate. The restaurant is good enough to have clinched several accolades throughout the years, including the prestigious Michelin Bib Gourmand, so you can be sure of the taste standard.
Head down to their new The Star Vista outlet freshly opened in May 2021 to enjoy an exclusive deal. All you have to do is pay with a DBS/POSB Credit or Debit Card, and you'll be able to get 1-for-1 on selected dishes. A good reason to order more dishes for a sampling feast among your staycation companions!
DBS/POSB Cardmember promo: 1-for-1 Zaffron Kitchen promo on selected dishes at The Star Vista outlet only, valid Mon-Thu (excluding P.H.).
Valid from now till 30th September 2021.
---
3. Relaxing kelong tour with fresh seafood feast & airport adventures
---

Image credit: Hotel News Resource
This itinerary allows you to sail on the seas and take to the skies – sort of. The one-day East-side kelong tour includes a trip to Jewel Changi Airport, where you can shack up at the minimalist YotelAir. The cool and futuristic designs are reminiscent of capsule hotels which are super famous in Japan, in case you missed solo travels to the Land of the Rising Sun. 
Of course, residing within Jewel Changi Airport conveniently opens you up to activity options and attractions beyond the kelong tour, such as the Canopy Park, Sky Nets, Mirror Maze and Forest Valley.
Find out more about things to do at Jewel Changi Airport through our guide and if you're going for a ticketed attraction, make sure to pay using a DBS/POSB Credit or Debit Card to get special bundle rates.
Find out more and book Yotel Air on Traveloka.
DBS/POSB Cardmember promo: Up to 25% off Jewel Changi Airport bundle packages.
Valid from now till 31st December 2021.
---
Sail on a bumboat, catch fish on a kelong & enjoy a fresh seafood feast
---

Image credits: @leelily.sg
When it comes to removing yourself from overwhelming stressors of the modern world and having a taste of the good ol' days, few things beat chillin' on a kelong in the middle of nowhere. Imagine emptying your mind while the waves ebb and flow, feeling the sea breeze in your hair and catching whiffs of that invigorating ocean air. 
This kelong tour sets off from Changi Point Ferry Terminal, where you'll be cruising on bumboats all the way to the Smith Marine Floating Restaurant.

Image credit: @xiaotongzz
The tour will have an interactive and informative element where participants are taken through how various fishes and marine life are reared on a kelong. You can even try your hand at catching your own meal, even if you've never held a fishing rod in your life!
There'll also be a 5-course fresh seafood brunch, comprising tantalising dishes such as fried fish head beehoon, barbecued fish, tender fish meat porridge, steamed egg with "lala" a.k.a. Venus clams, and fried prawns with steamed buns. For more details, check out our full Smith Marine Floating Restaurant guide.
Find out more and book Kelong Tour on GlobalTix.
---
Try 1-for-1 Japanese rice sandwiches & fusion baos
---
After your kelong adventure in the East, it's over to the renowned Jewel Changi Airport to rest and recharge. This airport-retail-lifestyle space is home to Tsuta, where you can sample new and innovative forms of Japanese cuisine.

Image credit: DBS
It's no secret that Singaporeans go ga-ga over Japanese food and culture, but perhaps your taste buds need something more exciting than the average ramen or donburi. DBS/POSB Cardmembers, in particular, get to enjoy a 1-for-1 deal on the restaurant's Luncheon Meat Onigirazu, Char Siu Onigirazu, or Teriyaki Chicken Bao.
Basically, an onigirazu is a cross between onigiri rice balls and sandwiches. It's jam-packed with tasty fillings, sandwiched with rice, and wrapped up nicely in a crisp seaweed layer. Meanwhile, the bao is a Japanese take on Chinese gua bao – featuring meat sandwiched between a smooth and fluffy steamed bun. 
DBS/POSB Cardmember promo: 1-for-1 Tsuta promo on selected dishes, valid weekdays only.
Valid from now till 31st March 2022.
---
4. Quaint Joo Chiat getaway with mangrove kayaking & hot spring dip
---

Image credit: Trip.com
This itinerary is great for folks who love being in and around water, and it encompasses both a sports and relaxation element. You and your staycay companions will be settling in at Hotel Classic by Venue Singapore, situated in Joo Chiat which is rich in both culture and aesthetics.

Image credit: Trip
The quaint two-storey shophouse hotel is reminiscent of decades past, where life was simpler and more carefree. That said, step inside to find tastefully decorated rooms clad in sleek gray furnishings, priced from $79 per night. 
This hotel will set you up for a good night's rest before your bustling day of activities, and you won't have to wake up early and rush like a mad lad because Hotel Classic by Venue Singapore is just 1.5KM away from the activity meeting point – Macpherson MRT station.
Find out more and book Hotel Classic by Venue Singapore on Trip.com.
---
Kayak through a mangrove then soak your toes in a natural hot spring
---

Image credit: @seletarsns
After congregating at the MRT meeting point, you'll be riding comfortably in a private charter bus all the way to Seletar Island. Here's where you get to soak up some sun rays, get into some tranquil waters, and feel the stress of your 9-to-6 melt away.
Activate those muscles and take in the sights and sounds of nature as you kayak through the lush Seletar Island mangrove. No worries if you're a kayaking newbie, as coaching from seasoned instructors will be included in this activity. 
Thereafter, the group will be transported to the picturesque Sembawang Hot Spring Park. What started out as a pretty bare-bones setup has been transformed into an all-out onsen garden, with Singapore's one and only natural hot spring as the star of the show. For more details, check out our full Sembawang Hot Spring Park review.
Find out more and book Mangrove Kayaking & Hot Spring Tour on Traveloka.
---
Explore cafes, bars & Middle Eastern cuisine at Arab Street & Haji Lane
---

Image credit: @sev_healthy_life
After your wet n' wild day of activities, you'll be transported right back to the meeting point where you can head back to the hotel and freshen up. When it comes to refuelling, head to Arab Street and Haji Lane at Bugis for F&B options aplenty.
In the spirit of being a tourist in your own country, saunter through these alleys to discover why this neighborhood always has a spot in Singapore's tourist guides. There are a ton of hipster cafes, bars with chill vibes and authentic Middle Eastern restaurants to check out, and you can refer to our full Haji Lane guide for eateries as well as retail stores to add to your itinerary.

Image adapted from: Overrice
For something more beginner-friendly, visit Overrice – a Halal establishment which serves tasty Mediterranean rice bowls and pita pockets. They also serve New York-inspired mocktails in vibrant colours, as well as healthy fruit juices if a boost of antioxidants is what you're after.
For a sweet treat to round off your Mediterranean meal, get 1-for-1 Dessert Cheesecake Shots from Overrice every day from 8.30PM onwards. This promo is valid till 11th August 2021, but you can score 10% off your total bill all the way till year-end – just spend a minimum of $20.
DBS/POSB Cardmember promos: 1-for-1 and 10% off Overrice dining promos.
Get 1-for-1 on Dessert Cheesecake Shots subject to availability and while stocks last, valid from now till 11 August 2021.
Get 10% off your total bill with a min. spend of $20, valid from now till 31st December 2021.
---
5. BTS glimpse of old-school trades & fancy hotel stay on a budget
---
The perfect balance between old-school, simple livin' and getting cushy within a luxurious 5-star hotel, this itinerary whisks you between two worlds so you can appreciate the finer sides of each. 

Image credit: @khazzie
Accommodation wise, you'll be staying at The Fullerton Hotel Singapore, that gorgeous Colonial-inspired establishment which has probably caught your eye every time you cruised down Nicoll Highway.
Fret not about burning a hole in your wallet, as DBS/POSB Cardmembers are able to enjoy attractive discounts with a bunch of added perks, from dining credits to spa discounts.

Quay Room
Image credit: The Fullerton Hotel Singapore
If you opt for the Complimentary Night Stay promo, you can get 1-for-1 nights' stay in either the Premier Courtyard room at $400++ or Quay Room at $600++ whilst enjoying privileges like complimentary late check-out at 2PM, 20% off hotel dining and spa treatments, and free parking.
There's also a Pure Relaxation Package with rates starting from $350 nett per room per night, and is inclusive of free breakfast, complimentary late check-out at 2PM, and a whopping $100 nett dining credit each night of your stay. 
DBS/POSB Cardmember promo: Various staycation deals at The Fullerton Hotel Singapore.
Valid from now till 30th December 2021.
---
A look behind old-school trades like traditional baking, paper houses for prayers & kopi roasting
---

Image adapted from: Klook
In between living lavish and fancy feasts, head on the Disappearing Trades Tour for an insider's glimpse into super old-school trades like traditional baking and the intricate crafting of paper houses for prayer rituals. 
The tour kicks off at Newton Circus, which is a short bus ride from The Fullerton Hotel Singapore. You'll even be able to take in the view of the cityscape on the way!

Image credit: Klook
Some people will always prefer a piping hot cup of $1.50 kopi compared to the most extravagant frappuccino money can buy. Get an up-close whiff of those delectable coffee beans on this tour, where a roasting demonstration will take place at a proper factory – perhaps even the one who supplies to your fave hawker drink stall.
Find out more and book Disappearing Trades Tour on Klook.
---
Enjoy complimentary hotel set menus & buffets when you dine in a group
---
Back at The Fullerton Hotel Singapore, DBS/POSB Cardmembers get to enjoy significant savings when dining in a group. This is because the fourth pax gets to dine entirely free for every three paying adults – no better incentive for you to jio your friends and family. Note that this deal is applicable for a maximum of five customers per bill.

Image credit: The Fullerton Hotel Singapore
The fourth diner gets a complimentary Weekday Afternoon Tea set at The Courtyard, so you and your makan kakis can fuel up on sweet and savoury pastries and light bites before setting off on the traditional kopi and roti tour.
Come night time, the same deal applies at Jade Restaurant, where the fourth person dines for free with every three paying guests ordering the Dinner Set Menus. Jade Restaurant specialises in authentic Chinese cuisine, so you can expect delights like Roasted Peking Duck, Simmered Egg Noodles with Boston Lobster and Jade's X.O. Sauce, among many others.
If it's a buffet spread you're after, The Fullerton Hotel Singapore's Town Restaurant is also holding the same "one dines free with every three paying adults" offer. Check out the links below for full promo mechanics on each restaurant, as well as additional year-long dining discounts.
DBS/POSB Cardmember promo: One dines free with every three paying adults, valid from now till 30th June 2021: The Courtyard, Jade Restaurant & Town Restaurant.
Additional year-long dining discounts, valid from now till 30th December 2021.
---
Save more on your staycations with DBS/POSB Cardmember promos
---
Besides the DBS/POSB Cardmember promos for various dining, activity and accommodation deals sprinkled throughout the itineraries above, you can also get exclusive perks when you use a DBS/POSB Credit or Debit Card to pay for your SRV bookings through five partners:
Changi Recommends: Get 10% off SRV bookings, no min. spend.
Capped at $10 and limited to the first 800 redemptions per month from now till 30th June 2021.
GlobalTix: Get a $5 foodpanda voucher with every SRV booking, no min. spend.
Limited to first 300 redemptions weekly from now till 30th June 2021. Multiple redemptions allowed.
Klook: Get a $10 return voucher on all SRV bookings. Return voucher: min. spend $50.
Limited to the first 1,400 redemptions per month from now till 30th June 2021, limited to 1 redemption per user.
Traveloka:
Hotels: Use promo code "DBSSRVH" to get $15 off SRV bookings with min. spend $300.
Tours & attractions: Use promo code "DBSSRVX" to get $10 off SRV bookings with min. spend $100.
Limited to 100 redemptions per month for "DBSSRVX" coupon and 200 redemptions per month for "DBSSRVH" coupon. 1 redemption per registered account.
Trip.com:
Hotels: Use promo code "DBSHTL4" for $4 off SRV bookings with min. spend $30, or "DBSHTL15" for $15 off with min. spend $100
Tours & attractions: Use promo code "DBSTNT4" for $4 off SRV bookings with min. spend $30, or "DBSTNT15" for $15 off with min. spend $100.
Limited redemptions available from now till 30th June 2021, or while stocks last.
---
Bonus: Get covered during your staycay with Staycation Protect
---
To have absolute peace of mind throughout your staycation – especially since you're venturing out to secluded areas for activities in the great outdoors – it's important that you stay properly covered with Staycation Protect.
You're probably already dipping into your funds to splurge on a nice staycay, so this insurance plan is kept affordable at under $10 a day for the following comprehensive protection:
Coverage of up to $1,000 for staycation cancellation

due to accidental injury, sickness and even Covid-19

Coverage of up to $500 for loss of or damage to personal belongings

Coverage of up to $10,000 for accidental death and disablement
Enjoy 10% off when you cover your staycation with Staycation Protect. You can also score an additional 20% off with promo code "dbssafe3" when you book your staycation and purchase the Staycation Protect plan with a DBS/POSB Card.
With plenty of savings and your loved ones protected, you can now head out for some wildly memorable staycay experiences without a single worry on your mind. Make sure to check out the huge range of 1-for-1 and up to 50% off dining deals for DBS/POSB Cardmembers as well – both your tummy and your wallet will thank you.
---
This post was brought to you by DBS.
Cover image adapted from (L-R): TheSmartLocal, @seletarsns, Klook
Staycation Protect is underwritten by Chubb Insurance Singapore Limited ("Chubb") and distributed by DBS Bank Ltd ("DBS"). It is not an obligation of, deposit in or guaranteed by DBS. You may wish to seek advice from a financial adviser before making a commitment to purchase this policy. In the event that you choose not to seek advice, you should carefully consider whether the policy is suitable for you. This Policy is protected under the Policy Owners' Protection Scheme which is administered by the Singapore Deposit Insurance Corporation ("SDIC"). Coverage for your Policy is automatic and no further action is required from you. For more information on the types of benefits that are covered under the scheme as well as the limits of coverage, where applicable, please contact Chubb or visit the General Insurance Association or SDIC websites.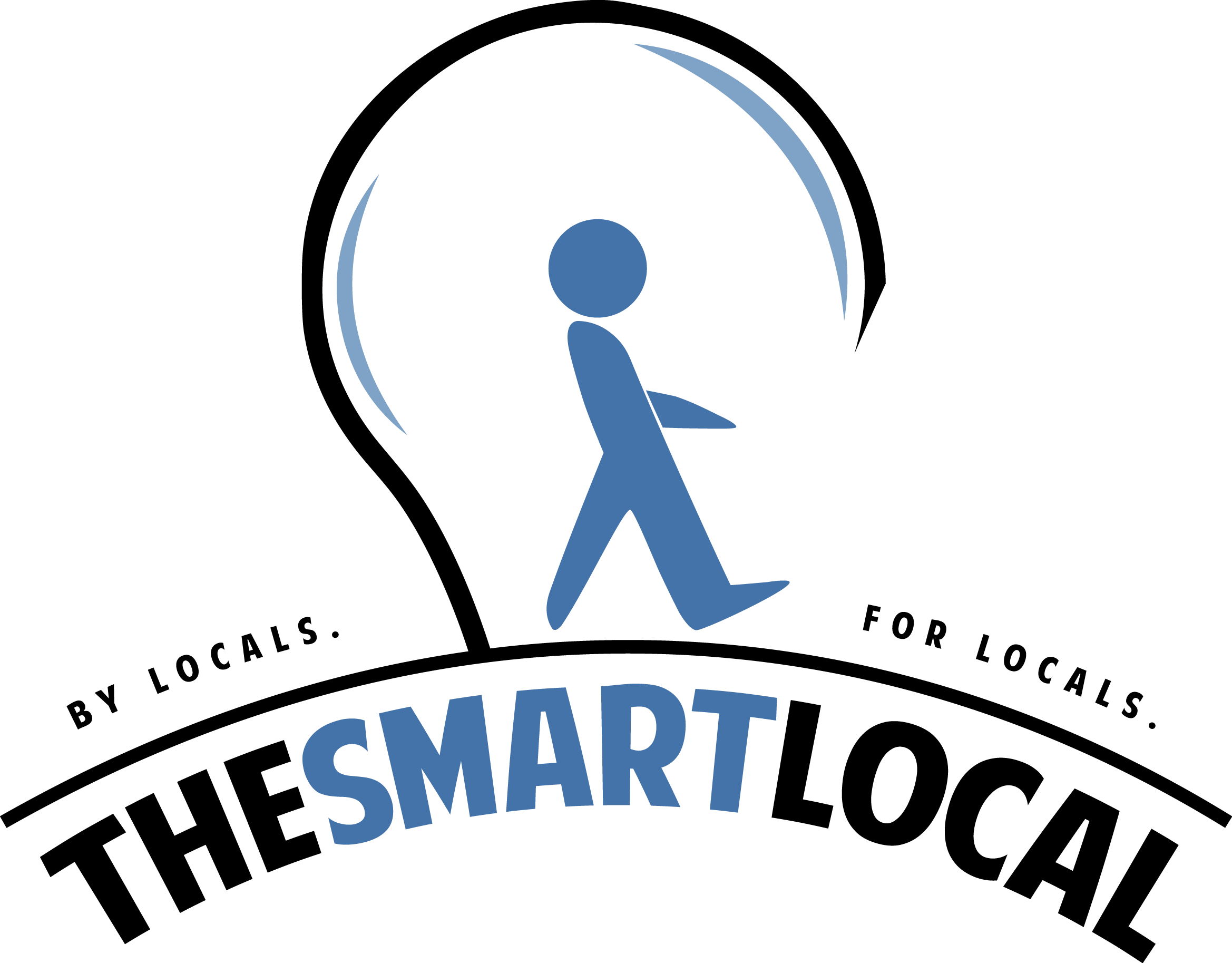 Drop us your email so you won't miss the latest news.