Dark industrial home design inspiration
---
You don't need a roaring fireplace and a chimney to feel cosy at home – darker tones and industrial elements can also make your HDB's design feel equally homey when done right. Think exposed conduits and concrete feature walls in dark – but sufficiently lit – areas of your flat that can make living in a Bedok flat feel like a Brooklyn loft.
To gain some inspiration for your upcoming renovation project, check out these nine dark industrial designs that are shady enough to hide away from the blistering equatorial heat in Singapore.
---
1. Mix and match different dark-coloured textures and materials
---
Image credit: Qanvast – Aestherior 
One way to make your dark-themed home look dynamic and not too monotonous is to use different textures and patterns. For this three-room flat in Yishun, Aestherior used a grey textured feature wall to create a contrast with the darker wood divider for the kitchen to the left, adding gold accents as well for a touch of luxury.
Image credit: Qanvast – Aestherior 
The marble coffee table and soft plush rug help add additional layers to the living room for a rich and atas depth. Accessorising the console with the knick knacks you've collected over your travels will also give your home a more livable atmosphere.
Overall cost: $60,000
Interior designer: Aestherior
---
2. Exposed conduits and lighting tracks to mimic industrial setting
---
Image credit: Qanvast – Butler Interior 
Exposed pipes and conduits – not wires – are a key feature in any industrial-themed home. The local interior design firm Butler Interior executed this style to a T in this Sembawang resale flat without making it look like an abandoned rental flat.
The black metal wall is a classier version of the barricades you see at industrial sites
Image credit: Qanvast – Butler Interior 
Most of the conduits track along the ceiling or wall corners so it doesn't jut out of place. This way, you don't have to worry about installing a false ceiling just to hide any unsightly wires because your wires are not unappealing in the first place.
Overall cost: $60,000
Interior designer: Butler Interior
---
3. Contrast white walls with dark furniture and plush home decor
---
Image credit: Qanvast – Free Space Intent 
Rather than going with the typical "black walls, white ceiling" design that most homes have, the ID firm Free Space Intent flipped this style upside down and sandwiched this Macpherson residence's white walls with an ink-black ceiling and a concrete floor for an edgy look.
The caged lights running along the walls with exposed trunking also adds to the industrial vibe, with the quirky iron wall lamps behind the couch really looking like a vintage piece from the Industrial Revolution.
Image credit: Qanvast – Free Space Intent 
An open-concept kitchen is also made distinct with the same-same-but-different concrete tiles and white ceiling that bounces the light off the filament bulbs better than a black surface can.
But it's the plush Scandinavian sofa combined with the fluffy carpet that gives the living room a luxurious, comfy vibe. Bonus points for all the OOTDs you can take with this as the backdrop.
Overall cost: $43,000
Interior designer: Free Space Intent
---
4. Use different types of lighting – from spotlights to recessed lights
---
Image credit: Qanvast – Juz Interior
Most people think that black walls make a space look smaller, but the right type of lighting can actually give the illusion of a bigger space. Juz Interior lit this expansive five-room BTO flat with various types of lighting from warm pendant lights to running strips of recessed lights along the walls to ensure no dark corner goes unlit.
By playing with the various shadows – including how sunlight hits the black surfaces at different times of the day – it creates a more dynamic look to the room and makes the space more intimate.

Image credit: Qanvast – Juz Interior
Not every surface is black, however – the white ceiling helps to reflect light better so the room doesn't feel too dull.
In the kitchen where lighting is super important – especially when using knives – you can also turn up the lighting with tracked spotlights and recessed strip lights on the counters. The wood floors and countertop also show how a single pop of colour can work wonders to add drama to a monochromatic space.
Overall cost: $50,000
Interior designers: Juz Interior
---
5. Have a concrete feature wall for major industrial vibes
---

Image credit: Qanvast – Livspace
The raw aesthetic of concrete can give any living room a contemporary uplift despite it looking somewhat "unfinished". When added with a pattern that has exposed holes like in this feature wall by designers Livspace, your living space will transform into a gritty yet sophisticated environment for chill nights binge-watching Netflix or playing video games on your new console.
Image credit: Qanvast – Livspace
Darker-toned materials in the kitchen also give it a more dramatic feel. It's also a lot more forgiving than white cabinetry since you don't have to worry about any spills staining or dirt being too obvious.
Overall cost: $50,000
Interior designer: Livspace
---
6. Partially exposed brick walls to make your HDB look like a Brooklyn loft
---
Image credit: Qanvast – Posh Home
Your new BTO might not be a historical loft in Brooklyn, but you can still make it look like one by adding partial faux-brick walls around your home. Posh Home carefully implemented the core elements of industrial design into this HDB at Sumang Walk. From the screed floors to the mixture of wood and metal, this home is a hipster's dream abode.
Image credit: Qanvast – Posh Home
They even went all-out with the details like adding partial brick walls to the corners of the home. Now that's one way to implement the exposed aesthetic of industrial interior design into a HDB on a cosmetic level. 
Overall cost: $60,000
Interior designer: Posh Home
---
7. Use dark wood tones for a modern contemporary look
---
Image credit: Qanvast – SHE Interior
If you're simply not a fan of metallic interiors, you can still make your home cosy and dark with wood in darker tones like walnut or ebony. After all, this still plays on the raw element of industrial design, and is a subversion of the typical brightly-lit, Muji-esque homes.
This feature wall by SHE Interior and its asymmetrical use of dark and light wood adds a dynamic touch to the living room. The dark wood's matte surface behind the TV also prevents any annoying reflections, making movie nights at home a more pleasant experience.
Image credit: Qanvast – SHE Interior
You can even request for a special pattern on your kitchen floor and backsplash to spice things up like this herringbone design that uses different tones for each slab.
Overall cost: $45,000
Interior designer: SHE Interior
---
8. Paint your walls with shades of grey so not everything is black
---
Image credit: Qanvast – Space Atelier
Too much black at home might be too strong for some homeowners. But one way to still have a darker interior design is to use different, lighter shades like how Space Atelier did for this home with a smoky green complementing the black cabinets.
Image credit: Qanvast – Space Atelier
The grey marble in the bathroom also shows how you can elevate your bathroom to look as though it belongs in a five-star hotel without using the standard shades of white marble. Combining a different pattern in the adjacent wall – shown here in overlapping hexagonal tiles – makes the shower area look more interesting with some variety, too.
Overall cost: $55,000
Interior designer: Space Atelier
---
9. Contrast a black kitchen with a white dining area
---

The black-coloured exposed trunking along the white walls and ceiling also add to the visual contrast
Image credit: Qanvast – The Interior Lab
This partially-open-concept kitchen manages to distinguish the cooking space from the jiak png space with a sophisticated colour scheme: blacks for the kitchen, and whites for the dining room. And instead of sticking with a monochromatic palette for furniture, The Interior Lab chose custom elmwood pieces to make it stand out from other cookie cutter homes.

Image credit: Qanvast – The Interior Lab
You can also ditch the glass railings on your mansionette's stairs for a wire mesh stairway instead. Not only is it reminiscent of industrial warehouses, you also don't have to worry about maintaining the glass every time there's a weird stain.
Overall cost: $100,000
Interior designer: The Interior Lab
---
Industrial-styled homes with dark cosy vibes
---
Image credit: Qanvast – Butler Interior 
It's easy to see why there's an uptick in homeowners going for dark, industrial-themed homes with an aesthetic bearing a mixture of old-world charm and contemporary design. You also don't have to splurge too much on whimsical and fanciful pieces of furniture – the crux of industrial design is in minimalism and utilitarian accessories after all.
But if you lack the experience to DIY your home renovation, you can look to engage an interior designer from Qanvast's SuperTrust 2021 list instead to start bringing your #homeinspo board to life.
Image adapted from: Qanvast
The renovation platform is a one-stop-shop for homeowners searching for renovation ideas, or an interior designer to realise their dream abode. But with many interior firms touting their services, it can be hard to find a reliable firm.
To solve this conundrum, Qanvast has awarded the top 15% of the interior firms with the SuperTrust 2021 badge that signifies their expertise and qualification. And if you were wondering, the nine dark homes featured here are done up by firms that bear the SuperTrust badge!
Watch out for this SuperTrust badge on Qanvast for the top 15% of interior designers
Image adapted from: Qanvast
Homeowners who connect with a firm through Qanvast will also be automatically eligible for the free Qanvast Trust Programme which includes the Qanvast Guarantee that safeguards up to $50,000 of your renovation deposit so you can rest easy knowing your hefty deposit is safe.
---
This post was brought to you by Qanvast.
Cover image adapted from: Qanvast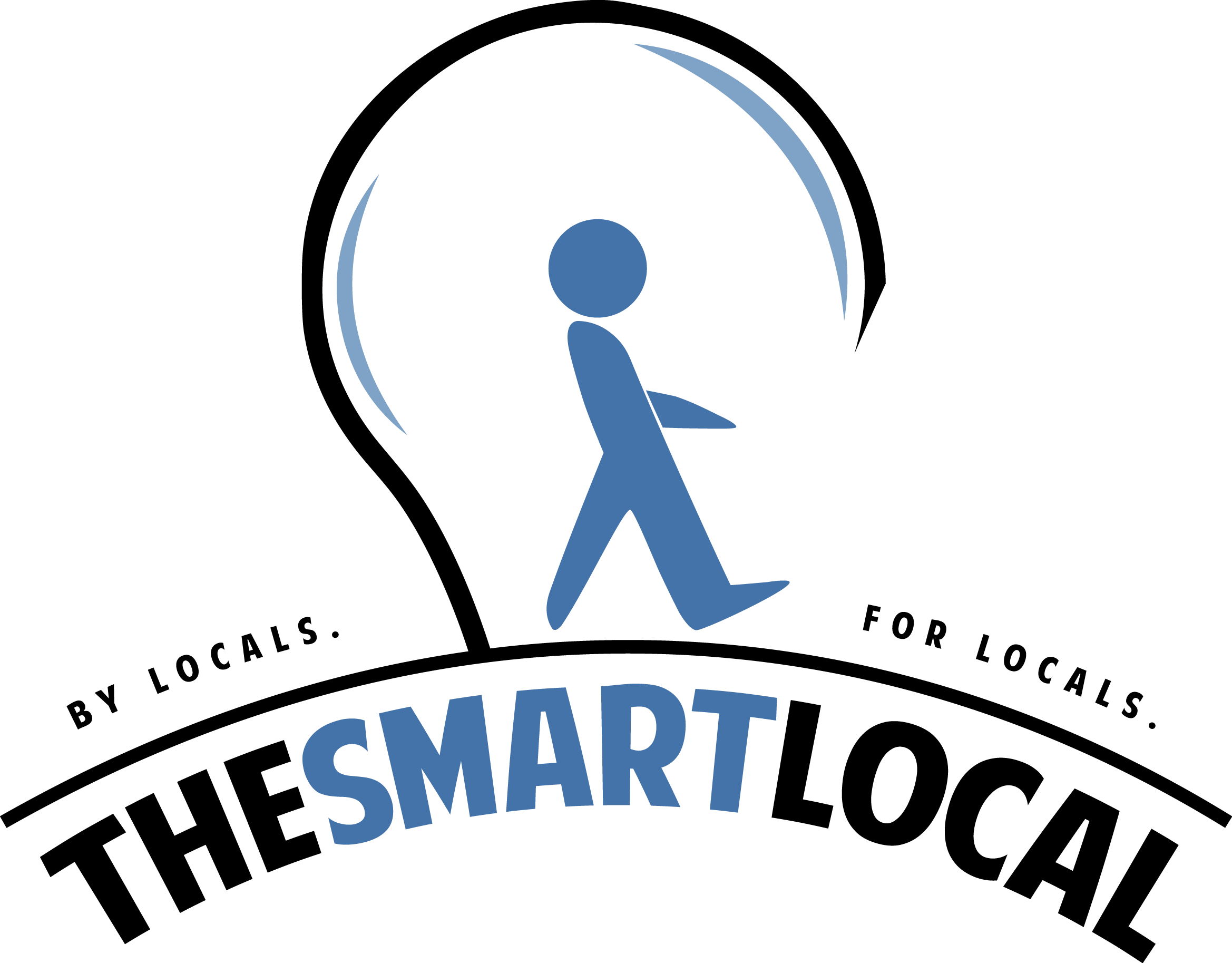 Drop us your email so you won't miss the latest news.