Muji-Style HDB Renovations
---
If you relish shopping trips to MUJI and spend way too much time inventorying the furniture you confirm plus chop need when you eventually get the keys to your own place, there's a high chance "MUJI-style" will be on the brief to your future ID. 
What is the MUJI aesthetic exactly? A palette of neutrals and whites, natural textures (read: wood) as far as the eye can see, and a home so free of clutter Marie Kondo would be proud. 
Whether you're well on your way to owning a home or just enjoy playing Sims in your head, here are six minimalist MUJI-style HDB renovations to bookmark to achieve that home catalogue look. 
---
1. Holland Drive – Forefront Interior
---
Not only does the circular wall niche imbue zen vibes, but it's perfect for displaying anything from ceramic vases to little Japanese bowls to tie the look together.
Image credit: Qanvast – Forefront Interior
When we think of contrasting colour combos that stand the test of time, the standard black-and-white duo immediately comes to mind. But if you're wanting to style your home without succumbing to the cliché, MUJI's classic white-and-oak combination is the way to go. 
We all know that carpentry and built-ins are the main culprits behind an inflated reno bill, but you can still achieve maximum MUJI vibes if you intend to handpick your furniture instead. Take a leaf out of the Forefront Interior's design book with this minimal, yet cosy take on the trend with wooden light fixtures, wooden Venetian blinds and a simple circular wall niche reminiscent of the traditional windows seen in Japanese temples.
The floor-to-ceiling glass sliding doors also accentuate your space, inviting more natural light into other areas of the house.
Image credit: Qanvast – Forefront Interior

You can even plan for concealed storage behind one side of the mirror to hide the gazillion bath products you own
Image credit: Qanvast – Forefront Interior
Transform your bathroom into a wood-themed wonderland with a wood-tiled feature wall that will have you thinking you're unwinding in a ryokan the minute you enter. Don't let the use of warm wood scare you either, running a mirror along the length of the adjacent wall can help widen the space visually. You can even bring in a couple of Yankee candles for extra zen vibes.
Overall cost: $59,000
Interior designer: Forefront Interior
---
2. Sumang Lane – Ovon Design
---

Image credit: Qanvast – Ovon Design
If you're not a fan of the strong wood tones that dominate most MUJI-themed homes, try going for an all-white aesthetic that reveals a super-clean finish instead. This Sumang Lane project by Ovon Design aces the look with its lightwood built-in console and floating shelves to give an illusion of a larger living area and a blank canvas for styling.

Image credit: Qanvast – Ovon Design
Home chefs know that aesthetics and practicality usually don't go hand in hand, but this kitchen embodies the MUJI aesthetic with its ample storage and expansive kitchen island to accommodate both heavy-duty meal prep and casual wine and cheese hangs with friends.
The choice of grey for the kitchen island and countertop also adds extra dimension to the kitchen whilst being a practical choice to prevent the food stains that come with long-term use. The honeycomb gradient tiles inching up halfway towards the wall also add a quirky touch to the overall minimalist design. 

If you prefer a more masculine touch, you can even decorate your bedroom with darker wall tones while retaining similar elements.
Image credit: Qanvast – Ovon Design
In the bedroom, a built-in headboard and wardrobes in the same shade of lightwood instantly transport you to a Jap den. Plus, the herringbone wooden floor cleverly plugs in some pattern play to the already existing wood hues. 
Overall cost: $60,000
Interior designer: Ovon Design
---
3. Jurong West – Project Guru
---

Image credit: Qanvast – Project Guru
Wood-looking vinyl flooring? Check. Wood built-in console? Check. Muted colour palette? Check. Those who can relate to wanting a spacious wooden arena they can call home will agree that this Jurong West HDB transformation by Project Guru is most of our MUJI dreams come true.
Take your love for woody textures up a notch with a feature wall in a different shade and grain. Not only does this help break the monotony of an all-wood design, but it also adds depth to the living area while keeping things MUJI-esque. Extra credit goes to the smart use of warm, recessed lighting to soften the overall look and feel of the home.

Image credit: Qanvast – Project Guru
The emphasis on minimal but practical living is also extended to where the food's at. In this all-white kitchen, we love how the use of wood for the countertop, backsplash and even the forgotten undersides of the upper cabinets creates a good focal point for anyone entering, giving the kitchen a stylish Jap slant.
Overall cost: $48,000
Interior designer: Project Guru
---
4. Farrer Park – Starry Homestead
---

Image credit: Qanvast – Starry Homestead
Baby blue, pink or purple usually dominate the homes of pastel's die-hard fans, but you don't have to sacrifice the MUJI aesthetic if you want a little bit of colour in your life as seen in this Farrer Park project by Starry Homestead.
From the periwinkle blue coloured wall and decorative rattan pieces to the barn-style bomb shelter door, this project stands out from the rest with its mishmash of design elements injecting the home with touches of personality, whilst keeping true to the MUJI aesthetic.

Image credit: Qanvast – Starry Homestead
A closer look at the built-in fixtures of the living room reveals a cat lover's sanctuary, where the ascending storage compartments of the TV console and the floating shelves double up as play areas for furkids to go crazy. The console even has a cosy little hideaway for cats to snooze the day away undisturbed.

Image credit: Qanvast – Starry Homestead
In addition, the lilac grey shade of the wardrobe and built-in shelving complements the light wood flooring and the white furniture, giving the home a bright and cosy feel.
Overall cost: $55,000
Interior designer: Starry Homestead
---
5. Admiralty Drive – Swiss Interior Design
---

Image credit: Qanvast – Swiss Interior Design
Looking very much like a futuristic service apartment in a MUJI hotel, this resale HDB in Admiralty Drive by Swiss Interior Design takes the whole MUJI aesthetic up a notch with an L-shaped wooden feature wall.

Image credit: Qanvast – Swiss Interior Design
The absence of typical door frames and knobs adds to its seamless design as the living room's focal point. Furthermore, the clever design also clearly separates the living and dining areas giving you total privacy, even if you love playing host at home. If you're all about that less-is-more life, you can consider this ninja addition in your dojo.

Image credit: Qanvast – Swiss Interior Design
It's an all-wood affair in the bedroom as well from headboard and side table to walk-in wardrobe. 
Overall cost: $38,000
Interior designer: Swiss Interior Design 
---
6. Fernvale Street – Yang's Inspiration Design
---

Image credit: Qanvast – Yang's Inspiration Design
Yet another MUJI home reno to swoon over is this one by Yang's Inspiration Design that features the same wood tone throughout the entire house, from the well-thought-out entryway to the living room fans. If you're a collector yourself, you'll appreciate the multiple illuminated display shelves around the house for the owner to display his precious paraphernalia.

Image credit: Qanvast – Yang's Inspiration Design
Most Singaporeans have altars in their homes, but we can bet that not all altars look as good as this one. Instead of having your altar veer too far from your home's intended theme, maximise space by asking your ID to carve out a dedicated nook for one, using built-in storage cabinets as a frame.

Image credit: Qanvast – Yang's Inspiration Design
Nothing screams MUJI like a tatami-style platform bed and a wooden one at that. If you've got your heart set on built-in fixtures, then consider having your headboard, platform, wardrobes and dresser crafted in the same shade for a seamless finish.
Overall cost: $62,000
Interior designer: Yang's Inspiration Design
---
MUJI-Inspired home renovations with Qanvast
---

Image credit: Dyel Design
Owning a home is an adulting milestone that many of us look forward to, if not solely for the fact that we can finally make our #homegoals and Pinterest boards a reality. While settling on an overarching theme for your future home is easy, finding an ID to execute that dream to perfection is a whole different ball game.

Image adapted from: Qanvast
That's where Qanvast comes in handy. It's a renovation platform where you can browse through a directory of home renovation ideas and furnishing brands. Even if you're starting from ground zero with no clear direction in mind, you'll be able to draw inspiration from the many home transformations listed on the site.

Image adapted from: Qanvast
Sifting through an ocean of potential IDs can be overwhelming, that's why you'll want to look out for the Qanvast SuperTrust badge while browsing, a little badge of honour reserved for only the crème de la crème of ID firms of Qanvast. And by that, we mean only the top 15% of the ID firms on Qanvast qualify for this. 
Here's another piece of good news: all these MUJI-inspired homes were designed by firms that hold the Qanvast SuperTrust badge!
On top of that, you'll be able to suss out the best ID from thousands of verified reviews. You can also safeguard up to $50,000 of your renovation deposit, thanks to the Qanvast Trust Programme in the unlikely event that your chosen ID firm goes bankrupt.
---
This post was brought to you by Qanvast.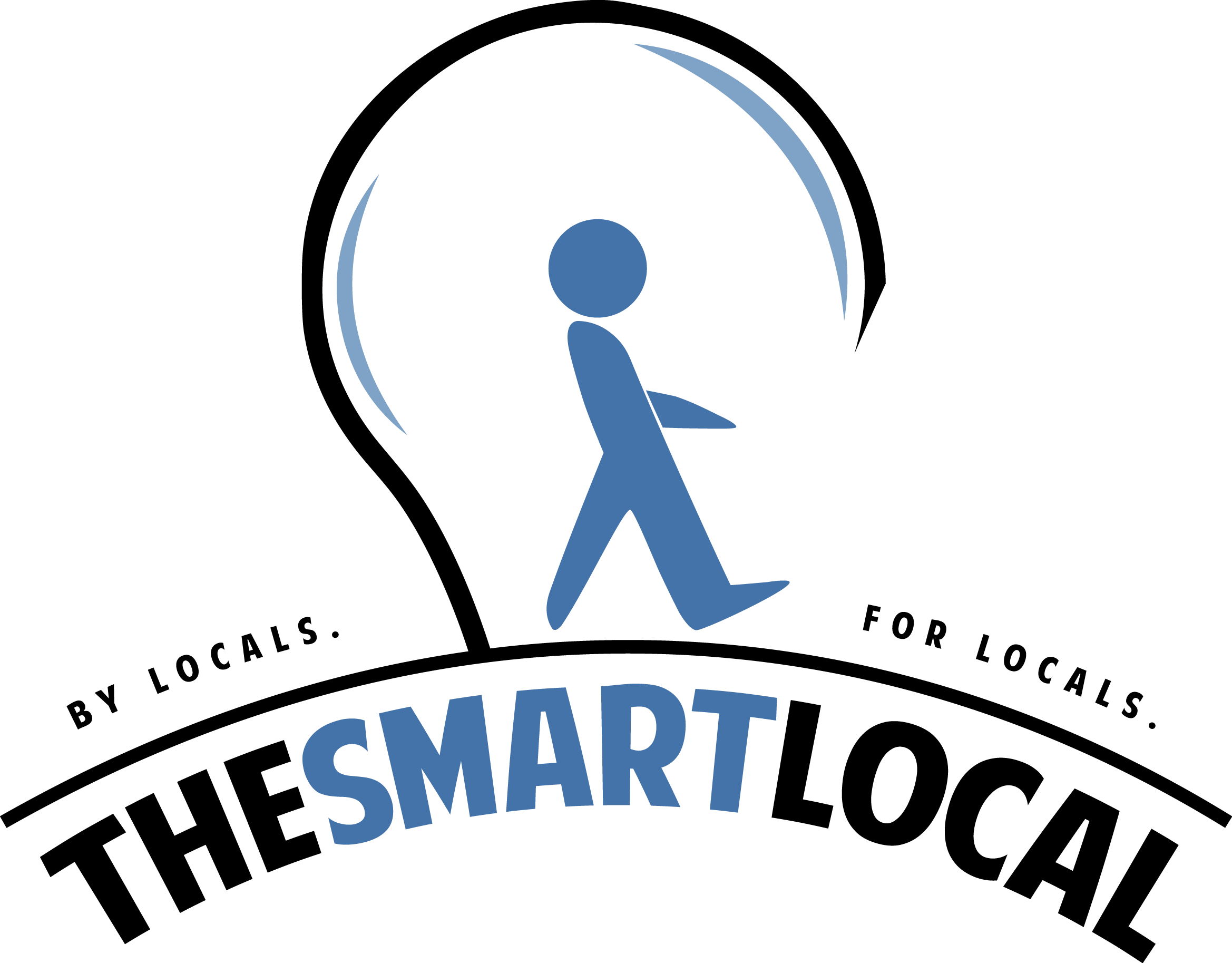 Drop us your email so you won't miss the latest news.