HDB toilet renovation tips
---
If you're one of those people who spend a long time in the toilet on your smartphone till your legs go numb or someone who takes hours to get ready, you'll know that the bathroom is pretty important.
With a solid chunk of our days spent in our toilets, a spacious bathroom is something most of us want. But with newer-gen HDB bathrooms getting tinier, it's more of a struggle to realise that dream. Luckily, these bathroom renovation tips can maximise our bathroom space and make it feel more spacious.
Psst! We've included a handy price guide for each reno hack. $ for renovations that cost around $500 and under, $$ for $500-$2,000, $$$ for $2,000 and above.
Check out some of our HDB renovation articles:
---
– Maximising bathroom space –
---
1. Expand the toilet by extending it outwards
---
Yes, you read that right. According to HDB renovation rules, you can expand your bathroom by up to 0.6 square metres or 600mm in width. While it might not seem like much on paper, you could fit an entire sink or small cupboard into that tiny space.
If you are lucky enough to have adjacent bathrooms typically seen in 3-Room Improved and 4-Room HDB flats, you can even combine them into one massive bathroom by knocking down the separating wall.
That said, it is important to check with HDB if your unit allows for either of these options before proceeding. You wouldn't want to make a costly – and illegal – renovation mistake.
Estimated cost: $$$
---
2. Install sliding doors
---

Image credit: homedit
If you find yourself doing acrobatics to dodge the door while entering and exiting your tiny toilet, you'll probably want to consider replacing the door with a sliding one. This way, you won't have to factor in the area taken up by the door as it swings, giving you extra room to work with.
When choosing a sliding door, using lighter materials such as wood makes the door easier to slide open while putting less strain on the track mechanism supporting it. Depending on your layout, you may even opt for a door that slides into a wall for a minimalist aesthetic.
Estimated cost: $
---
3. Install wall-mounted or compact fixtures
---

Compact pedestal basin
Image credit: Free Space Intent
Floor space comes at a premium when it comes to tiny bathrooms, which is why it's prudent to keep as many fixtures off the floor and to opt for compact versions.

Wall-mounted basin and toilet bowl
Image credit: Akihaus
Where possible, install a wall-mounted basin, toilet bowl and cabinets. It'll give you more floor space to work with and a less cluttered look. The best part: keeping the floor obstruction-free will make cleaning a breeze, and it also provides less opportunity for grime and mould to accumulate.
Alternatively, a compact corner basin and faucet take up almost no space at all and will do wonders in keeping your toilet a clutter-free area.
Estimated cost: $$
---
4. Opt for a corner tub or shower tub combo to save space
---

Shower tub combo
Image credit: @kpconstruction
This may come as a surprise to some of you: yes, you can have a bathtub in your HDB flat. The next concern that you might have is that of space. So instead of having just a standalone shower in your HDB bathroom, try installing a shower-tub combo that takes up the same space as a regular shower.

Corner tub
Image credit: Fineline Design
If a shower-tub combo is not up your alley and you'd rather separate your bath and shower, you could opt for a corner tub or a Japanese ofuro. These types of bathtubs take up much lesser space while still affording you the luxury of having a warm and relaxing bath after a tiring day at work.

Japanese ofuro next to a standard shower area
Image credit: Apartment Therapy
Estimated cost: $$
---
5. Build shelves into toilet walls for storage
---

Image credit: Easy Drain
Maximising space doesn't just stop at using smaller appliances; you can exploit every nook and cranny by building shelves into non-structural walls. Doing so adds storage space for your toiletries and a little more depth to your bathroom as it makes your walls look a little farther away than they are.
Estimated cost: $-$$
---
– Maximising space visually –
---
6. Replace windows to let in more natural light
---
Even the most spacious room can feel claustrophobic if it is poorly lit. By allowing more natural light into our bathrooms, we open the space up visually, enlivening our tiny bathrooms and making them seem more spacious than they actually are.
The default louvre windows most homeowners get with their HDBs can sometimes be rather dim. For an easy fix, upgrade these panes to frosted glass options that allow more light in, or go the full distance and swap the bulky frame of louvre windows for the cleaner design of top-hung windows. 
HDB has several rules regarding window type and materials depending on the unit, so be sure to check with your contractor.

Image credit: @idcarollim
Estimated cost: $
---
7. Place mirrors to reflect light
---

Storage mirrors for your bathroom items help keep your bathroom look clean and tidy
Image credit: @adroitinteriordesign
Smart placement of mirrors can not only make bathrooms appear double in size, but also enhance aesthetics, especially when installed in neat and minimalist toilets.
When it comes to size, we suggest going BIG with your bathroom mirror. Pick longer or wider mirrors to accentuate vertical and horizontal lines to add height and width respectively.
As a bonus, opt for frameless mirrors to further enhance the illusion of space as there is less visual clutter. If you're feeling fancy, you may also choose to install mirrors with backlighting, making your bathroom look extra-posh while introducing more ambient light.

Tall mirrors give the illusion of height
Image credit: @19eightythree.sg
Estimated cost: $
---
8. Use glossy
materials
 such as marble for walls and flooring
---

Image credit: Design Intervention
To amplify the maximum amount of natural light, use glossy, light-reflecting materials such as marble for our walls and flooring. Not only does it make your bathroom feel bigger, it also gives it an opulent, five-star hotel-worthy touch.
Estimated cost: $$
---
9. Use a bright and consistent palette
---

Image credit: DB Studio
Colours can affect our perception of space, so we should choose carefully. Warmer tones make for cosy vibes, but cooler palettes help spaces feel cleaner and more open – while also reflecting the most amount of light.
In addition to selecting the right colour for the various surfaces, picking bathroom light fixtures with a suitable colour temperature is also essential. Pick bright bulbs that lean toward a cooler tone to enhance the effect of visual spaciousness.
Estimated cost: $$
---
10. Use similar tile designs for your floor and walls
---

Image credit: architectureartdesigns
When it comes to tile designs, going with a lighter theme while maintaining consistency with similar shades helps avoid breaking up space visually, resulting in a seamless and spacious bathroom design.
To accentuate this, line your walls with long tiles to emphasise the height of your bathroom, and match it with similar floor tiles to complete the illusion.
Estimated cost: $$
---
11. Use glass dividers or shower curtains
---

Image credit: Free Space Intent
By opting for clear glass dividers or translucent shower curtains, you'll allow more light to invigorate the space while keeping the area unobstructed. If shower curtains or dividers do not match your aesthetic, you can also consider doing away with them altogether.

Use shower curtains that go from floor to ceiling as it adds to the height of the bathroom
Image credit: Meter Square
Estimated cost: $
---
12. Opt for an
open concept toilet
---

Image credit: Design4Space
If you're feeling adventurous and have an en suite, allow me to introduce you to the idea of open concept bathrooms. As the name suggests, these bathrooms feature glass walls that let you see past into your bedroom, giving you the ultimate illusion of space and allowing even more light to enter.
Having an open-concept bathroom doesn't mean you have to bare it all. You can have a semi-open concept bathroom with blinds or frosted glass, a great compromise in favour of privacy.

Image credit: Ants Interior Studio
---
HDB toilet renovation tips
---
With most of us spending the key parts of each day getting ready and washing up in our bathrooms, these tips to make it feel spacious will not go unnoticed. Turn your toilet into a luxurious one for whenever nature calls or when it's time for a well-deserved hot bath.
Read some of our bathroom-related articles: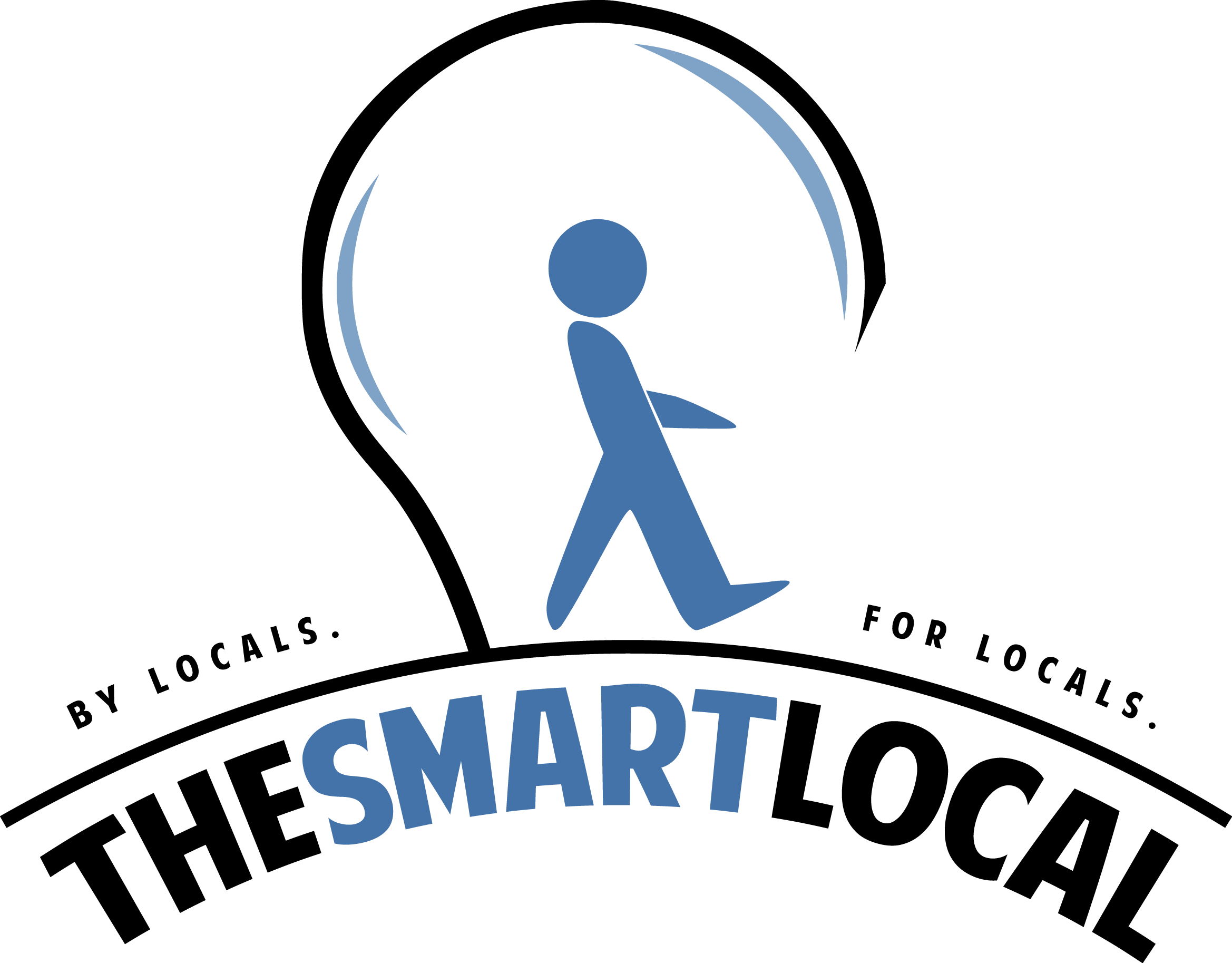 Drop us your email so you won't miss the latest news.