Resume builder with free templates
---
When it comes time to seek new career opportunities, your resume is the one chance to put your best foot forward. But heaving at the seams with career highlights, qualifications and impactful write-ups, this ultra-compact document still needs to look professional and polished for it to stand out from the sea of applications.
No need for a crash course in Adobe InDesign or advanced Microsoft Word skills to zhng it up: these 10 best resume builders will help you churn out sleek, enticing docs that might just pack your calendar with interviews – all for free.
Check out our other articles on careers:
---
CV vs resume – what's the difference?
---
Job seekers will be familiar with the trinity of the application process: a cover letter, curriculum vitae (CV) and a resume. While cover letters are a useful self-introduction for job referrals or direct applications to hirers, the difference between a CV and resume is a little more nuanced, with different requirements around the world.
Generally, compared to CVs, resumes are meant to be shorter and more focused on relevant information depending on the job you're applying for. In creative fields and for younger companies, there's also some freedom to use custom designs to stand out from the crowd. In Singapore, these two documents are highly similar and hirers often use these terms interchangeably.
As a general rule of thumb, fresh graduates and more inexperienced job seekers can keep to shorter resumes of around one to two pages. Those applying for technical jobs like in finance and engineering, or for larger organisations like in the government sector should keep to more modest formats that are easily processed by HR software often used to pre-screen entries.
The best resume builders help you present your bio effectively, but many also scan through your write-ups and provide content analysis and even guide you to tweak it for your target job.
---
1. Canva – Beginner-friendly software for creative resumes
---

Image credit: Canva
Canva is best known for being a free-to-use web design tool with hundreds of thousands of designer-made templates that's so easy to use, even design noobs can create eye-catching graphics. But for your job application needs, they've also got 1,000 resume designs for you to freely tweak and format to your desire.
Templates run the gamut from elegant to vibrant, and Canva's software makes it easy to customise colours and fonts, and insert graphics, charts and diagrams.
Download for free: PNG, JPG, PDF
Premium version: $17.98/month | Share with 5 users, access to premium asset library
Build your resume on Canva
---
2. Resumake.io – Nine professional templates with no sign up needed
---

Image credit: Resumake.io
Microsoft Word might be your go-to for reports and essays, but for those who've tried, doing up even a straightforward resume isn't as easy as it looks. For a simpler, more elegant design, Resumake.io is a free resume builder that neatly puts your milestones to page.
Simply fill in six sections with your profile, education, work, skills, projects and awards, and the generator will format it according to your choice of nine professional templates. The best part: you won't even need to create an account – for future updates, save your document as a special coded file that you can upload again to their site to tweak later.
Download for free: PDF, LaTeX, JSON
Paid version: Completely free
Build your resume on Resumake.io
---
3. Jobhero – Fill in the blanks to generate resume in 5 minutes
---

Image credit: Jobhero
Seasoned job hunters will know that crafting a resume can be a time-consuming process. But with application deadlines looming, a quick and honest resume is definitely better than missing out entirely on the opportunity.
Jobhero's fuss-free tool lets you create a comprehensive resume that you can export as a PDF file in no time. With this resume builder, you'll be prompted to enter five points for each of the five fields: Knowledge, Experience, Skills, Items Of Interest and your job history – a process that can take as little as five minutes.
Download for free: PDF
Paid version: Completely free
Build your resume on Jobhero
---
4. CVMKR – Rich text formatting with custom added sections
---

Image credit: CVMKR
Filled with descriptions of your career, interests and education, your resume can quickly become an immense wall of text that is easy to gloss over. CVMKR gives you the flexibility of rich text formatting to bold, italicize and underline parts of your write up to emphasise your achievements. 
It also lets you pick from 13 popular fonts like Arial and Georgia, and offers bullet points, numbered points, line dividers and six different types of headers to organise your information. Those with an impressive array of CCAs, volunteer work and certifications can create custom resume sections to keep things organised too.
Download for free: PDF, HTML, TXT
Paid version: $16/year | 4 extra premium templates, more advanced editor
Build your resume on CVMKR
---
5. LinkedIn Resume Builder – Instantly convert your profile
---

LinkedIn Resume Builder is a basic tool that automatically converts your LinkedIn profile into a neat document
Image credit: LinkedIn
The Facebook of the working world, LinkedIn is an essential tool to land your dream job. Once you've updated and optimised your LinkedIn account with your latest deets, you can instantly generate a properly-formatted resume using the LinkedIn Resume Builder. This tool can be accessed by clicking "More…" at the top of your profile, and selecting "Build a resume".
While there are no options to tweak the formatting of your resume and the order of each point, the document will be fully compatible with screening software used by recruiters. However, this nifty web tool suggests tweaks to your write-ups so they're optimised for the jobs you're applying to.
Pro tip: For more control over formatting and presentation of your resume, use LinkedIn's Resume Assistant in Microsoft Word that suggests write-ups based on your industry.  
Download for free: PDF
Paid version: Completely free
Build your resume on Linkedin Resume Builder
---
6. Rezi – Analyses your resume content live
---

Image credit: Rezi
With hundreds of thousands of applications for some highly sought-after vacancies, most resumes don't even pass human eyes until HR software has picked out the best. Rezi is a resume builder that analyses your resume and provides a "Rezi Score", which is a score out of 100 for an easy way to assess your content at a glance.  

The Rezi Score Breakdown and Resume Audits let you see the changes you should prioritise
Image credit: Rezi
You'll also get individual scores for Content, Format, Optimisation, Best Practices and Resume Ready status to make focussed tweaks to each aspect. Customisation is also a breeze with Standard, Alternative and Compact templates to choose from, and you'll be able to make finer adjustments to elements like icons and font size. 
Download for free: PDF, DOCX, save to Google Drive | Limited to 3 downloads
Paid version: $3/month | Unlimited downloads
Build your resume on Rezi
---
7. Enhancv – Eye-catching designs with infographics
---

Image credit: Enhancv
For the overachievers among us, infographics are the most organised way to present your personal data like skills and languages. With pie charts and bar graphs to illustrate your proficiency and other information, Enhancv lets you customise the formatting of font, colour and even graphic backgrounds. 
Whether you're a Senior Financial Analyst, Audio Engineer or Flight Attendant, you won't have to rack your brain to do up a resume from scratch. In addition to their wide range of pre-filled templates across various jobs and industries, you can also link your LinkedIn profile to automatically populate your resume with a click.
Download for free: TXT, PDF, Send to email | Limited to 2 downloads
Paid version: US$14.99/month | No branding, full templates and backgrounds
Build your resume on Enhancv
---
8. Novoresume – With vibrant preset colour themes
---

Image credit: Novoresume
For a modern yet professional-looking design, Novoresume offers eight templates like Basic, Professional, Creative and College to fit the needs of a range of applicants. Offering a wide range of colour palettes to stand out visually, this builder also packs a content optimiser that prompts you to add more entries or tweak the format for hiring software. 

Some of the templates available on Novoresume
Image credit: Novoresume
Download for free: TXT, PDF, Send to email
Paid version: $16/month | Full range of themes, fonts and backgrounds
Build your resume on Novoresume
---
9. FlowCV.io – With email signature & website builder for freelancers
---

Easy-to-use customisation options
Image credit: FlowCV.io
Providing the best balance between ease-of-use and customisability, FlowCV.io is an absolutely free tool that gives you a headstart with 55 free templates. You'll have a smattering of options to tweak headers, icons, font sizes and spacing to get the layout just right.
For freelancers starting out, FlowCV.io also offers an email signature and personal website tool to build your online presence in one place. 

You can build a simple website containing a bio and links to your social media accounts within the resume builder
Image credit: FlowCV.io
Download for free: PDF
Paid version: Completely free?
Build your resume on Zety
---
10. Zety – Pre-written examples for personal write-ups
---

Image credit: Zeti
90% perspiration, 1% inspiration – that's the case for most of us as we struggle to perfect our resumes. To help dial the inspiration to 11, Zety offers a whole range of recommended bullet points and phrases for a range of job titles. Each write-up is jam-packed with action words that are designed to inspire confidence and to be as informative as possible.
You do have to pay about $4 for a seven-day trial that can be cancelled at any time for a full refund, although your support will go a long way for the developers working hard behind the scenes.
Download for free: TXT, DOCX, PDF
Paid version: $4/7 days trial | Full access to PDF downloads
Build your resume on Zety
---
Get a career boost with a resume builder
---
Our resumes are much more than a chronicle of our job experience and education background. In most cases, it's the only thing hirers have on hand to learn more about you. While you go ahead and boost your portfolio with free online courses, these best resume builders will help you do up a free professional-looking resume that's also bursting with personality.
Check out articles and perspectives on unique career journeys: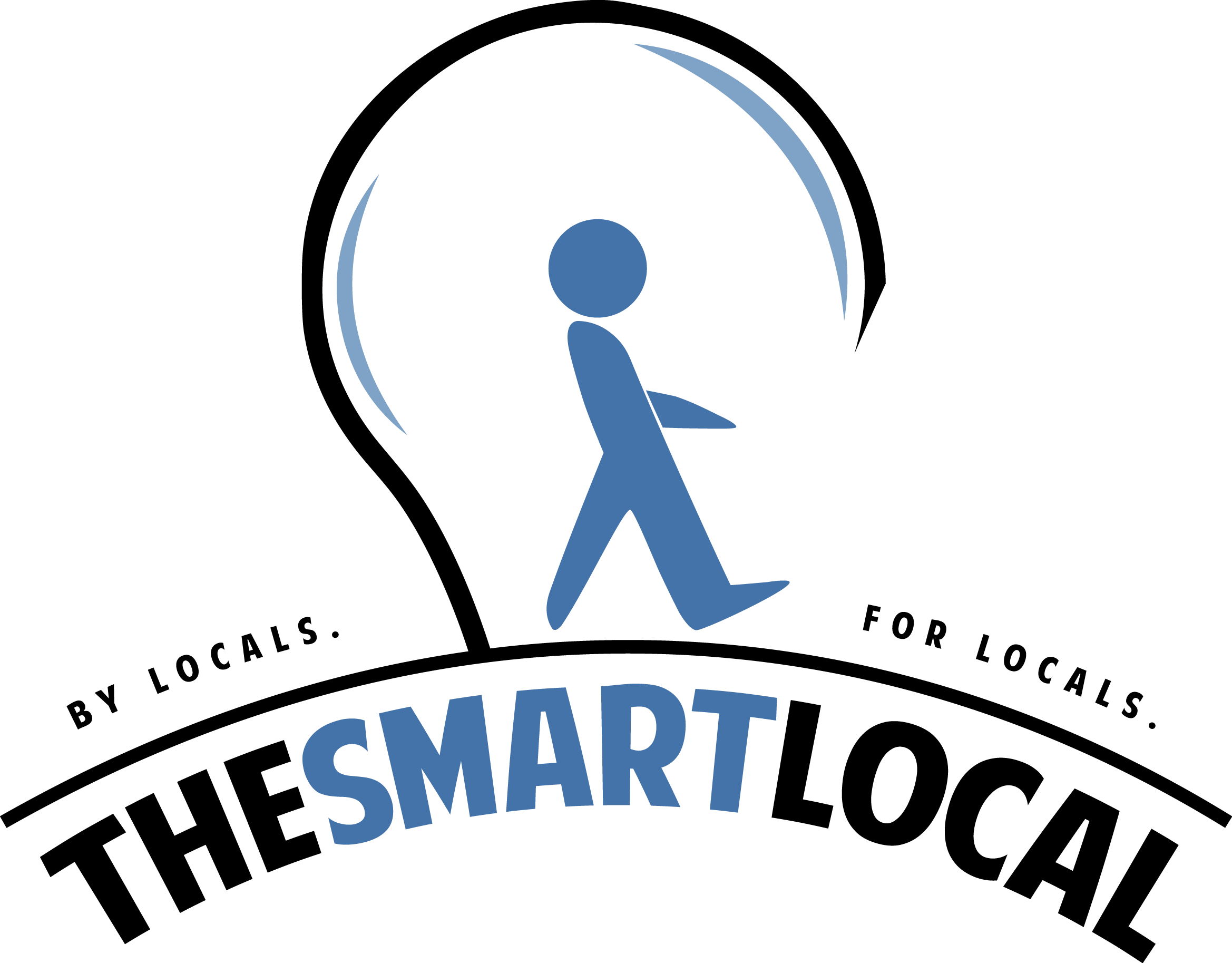 Drop us your email so you won't miss the latest news.