Choosing a career path in Singapore
---

Image adapted from: @donnnut
There is this desired "Singaporean route" in life that everybody more or less seems to follow: start with school, go to JC or Poly, get a degree, work for the rest of your life, and that's it. Rinse, repeat, and pressure your children into it. 
That was where I was headed, except that I had absolutely no idea what I wanted to do. As a result, I ended up trying to pursue a degree in mechanical engineering for 3 years, only to leave it behind for something that made me happy: photography.
Here's why breaking away from the typical "Singapore dream" was the best decision I ever made:
---
Raised by a Tiger Mum to follow "the Singapore dream"
---
I grew up in a very traditional Chinese family – my mum was probably the biggest tiger of all tiger mums. She was the type who'd say, "Why are you wasting time on frivolous pursuits instead of doing something better with your time?" or "You have a lot of time to climb mountains, why you cannot clean your room?"
My dad was also an engineer who held a master's degree, and a successful one at that. He was like a hero to me. I always knew there was potential success if I followed his footsteps because growing up, I saw what a good life looked like. I always thought to myself, "If he can do it, why can't I?" 

My parents were pretty successful, and I had a good lifestyle growing up.
Image credit: John Lim
Besides, engineering has always been listed among the top-paying careers in Singapore, where diploma holders can bring home $6,500 to $9,500 a month. Degree holders on the other hand, can easily make more to eventually rake in 5 figures once they're in a managerial role. 
Many of my peers were also following this route of choosing a degree that would land them a good-paying job in the future. It was as if my path was laid out for me then, that I would pursue a course that confirm can bring me success in life. 
---
Finding my footing by studying business and engineering
---
To start with, I was actually an early bloomer, and did really well up until secondary school. But I wasn't able to maintain my good grades once I entered JC. Despite losing interest in academics, I went on to first study business because my parents thought it was a safe option to get a job in any field in the future.
1 year in, I was failing miserably, so I switched to engineering to see if I'd fare better. I was told by my friends that this was the most straightforward route to take, and my dad was obviously supportive of this decision. 
The thing is I really did not know what I wanted to do at that time so I continued to wade stubbornly through the quicksand of uninspired student life, with my GPA sinking through it. 

I didn't realise how much I loved photography, but I was always asked to help take team photos in university.
Image credit: John Lim
It's funny, because I only found small successes in unrelated courses like communications, forensic science, and astronomy. I should've figured out then, that my forte was actually in something else. But I only realised this when something gravely unexpected happened to shake my perspective up. 
---
When reality hit unexpectedly
---
The realisation actually came gradually when my grandfather was struck with liver cancer, and it crescendoed when he passed away. The news came to me when I was struggling through my 3rd year of uni and had been distracting myself by doing some calligraphy and taking photos. 
A week after the funeral, I sat down and really thought about what I was doing with my life and how to stop feeling so aimless, sad, and sorry for myself. It then hit me that I had gone from 4 grandparents to 3, and went through 3 years of uni at my parents' expense without anything to show for.
That's when I decided to focus 100% of my energy on the 1 thing I still found a bit of joy doing: photography. 
---
The spark that I never knew I had
---
My passion for photography was never obvious – even to myself. 
The first "spark" I had, was when I was in Taiwan for an NS training exercise. During one of the R&R periods, there was this old man who took a group photo of our training unit, and he did it with a very interesting-looking film camera. And then I thought, "damn, that's a cool old man."

Me with my first ever camera
Image credit: John Lim 
On the last day, couldn't stop thinking about that camera I saw. I was inflamed by a strange zeal and ended up buying a Nikon FM10 film camera and went around Taiwan taking photos like crazy. It felt liberating, with a mix of great curiosity and tunnel vision.

I took these while I was running amok in Taiwan with my newfound toy
Image credit: @ananas.angsana
After that, throughout my uni life, I would take photos on and off. But I never even thought of it as a possible career because I was too scared to challenge the notion of success that I'd known all my life. Because of this, I never took the time to really focus on finding my passion before jumping straight into a degree everyone expected me to take.
When my grandfather passed away, I was filled with heavy regret because at the twilight of his years, I was trying to take a collection of photos of him to commemorate his life. And I never got to do it properly because I hadn't yet honed my skills. 

Photo I took of my late grandfather at home
Image credit: John Lim
Within the week of his passing, I made the decision to take a leave of absence from university and photograph everything in sight that inspired me so I could build up a portfolio. I then applied for internships everywhere and ended up scoring one at TheSmartLocal. A few months in, I ended up withdrawing from university completely, and the rest was history.
---
Finding success at a career based on passion
---
Being exposed to the industry first-hand was an eye-opener. I looked forward to going to work each day, and became so hungry to learn and succeed. My mentors taught me the ropes, and I would hide away in public libraries to find new things to improve myself – something I'd never done for anything else in my life. That's how I realised I was truly in love with photography.

With photography, I put in effort like never before to learn and expand my skills… like hovering off a pier to get that money shot.
Image credit: @chowjiahui
I won't lie – my parents were not thrilled at the fact that I dropped out of uni to do photography. My mum took it especially hard: her motherly half tried to be supportive, while her tiger-like half was simply unimpressed.
But after I got a full-time position at TSL, my parents stopped harping on it. After all, I was earning a decent living to support the lifestyle I wanted, and I was visibly happier. 

One of my most recent work trips took me to Nepal, where we worked closely with local kids.
Image credit: John Lim
I didn't regret leaving an engineering route despite the obvious pay difference because I would've continued to spiral downwards if I brute forced my way through a degree I didn't enjoy doing. I would love to someday get a degree in the creative field, so I can continue to absorb as much knowledge as possible.
---
Take the time to figure out your passion
---

Image credit: @johnjohnah
If I could advise my 18-year-old self back then, I would've told myself that I shouldn't be afraid to stop and think about what I really want to do. Take that extra effort to read up on different professions. You can also gain exposure through volunteering, doing internships, or part-time jobs in an industry you have an interest in, no matter how slight. 
It's true that society expects youths to straight away jump into uni to get typically lucrative careers like engineering, medicine and law. But it's more important that youths recognise what they're actually passionate about before investing time and effort into these fields. 
My firm advice for those going through what I did is, keep looking. The satisfaction you'll get from it will be much more rewarding than anything else. Ask yourself, "What if money were no object?" – do that, and forget the money.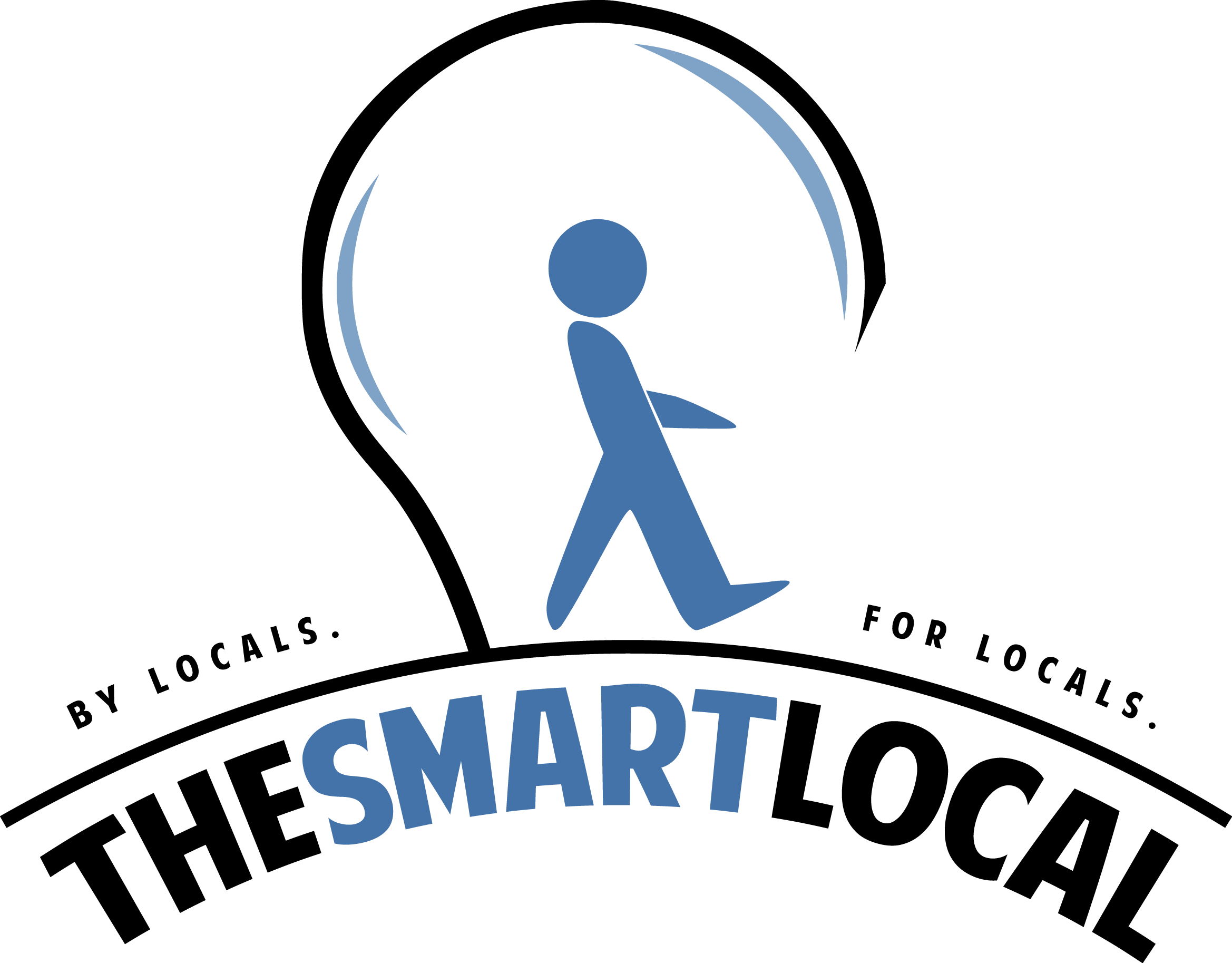 Drop us your email so you won't miss the latest news.