Employee benefits in Singapore
---
Image (LHS) adapted from: @airbnb
Paychecks are usually the first thing on people's minds when it comes to finding a job. However, there's much more to consider apart from money — things like job satisfaction, a non-toxic work culture and rapport with colleagues.
There are many factors to think about, but luckily there are companies out there that help make the decision easier by offering loads of employee benefits and exclusive rewards on top of the usual annual leave and bonuses.
Here are 8 of the most interesting employee benefits that any jobseeker should look out for in Singapore.
P.S. Read till the end to find out how you can better your chances of working at companies that offer such perks.
---
1. Fixx Digital – unlimited vacation days 
---
In Singapore, many of us are guilty of trying to plan the longest vacation we can while taking the least number of leave from work. After all, we're usually limited to 7 to 14 days per year, so we have to be strategic in using them.

Unlimited vacation days means more time to travel the world 
On the other hand, employees at web design firm Fixx Digital don't have to break a sweat over planning around long weekends or accumulating enough off-in-lieu days as they have unlimited paid leave.
With the privilege of having unlimited vacation days, you might be thinking if the employees actually work at all, and the answer is yes! Employees must have worked at the company for at least 1 year and performed well to enjoy this.
---
2. Facebook Singapore – free electronics
---
Facebook is one of the world's biggest tech giants, so it caused quite a stir when they set up an office in Singapore. They brought with them a collaborative work culture and trendy interiors, not to mention great employee perks.

Facebook's open-concept office at South Beach Tower
Image credit: Human Resources Online
For one, there's a vending machine in the kitchen — one filled with free electronics for employees to use, including keyboards, screen protectors, chargers and cables. Instead of having to head down to an electronics store, employees can get what they need with the push of a button.

Image credit: Alvinology
Of course, there's more to the kitchen than electronics as employees enjoy a wide selection of free food, pantry snacks and drinks on a daily basis. Word is that they're stocked with everything from chocolate bars to steamed pork buns.
Tip: Working in a global brand like Facebook might seem like a long shot, but pursuing a degree with specialisation in areas like Digital Business might help improve your chances of being a specialist or executive in the company. Otherwise, you may also consider a programme such as Management.
---
3. Carousell Singapore – in-house barista
---

Image credit: Carousell
Forget the morning queues at Starbucks — employees at Carousell's Singapore office get their coffee fix every morning with an in-house barista. Serving anything from an Americano to a milky Tea Latte, the cafe-standard drinks are unlimited and free for all employees during office hours.
Even if they get too much caffeine in their system, employees can work it off at the games section of the office. It's an area dedicated to unwinding, with facilities like pool and ping-pong tables as well as a PlayStation set that's available to all…even during working hours.
---
4. Airbnb Singapore – $2,000 travel credit annually
---
Image credit: @airbnb
If you're someone who's constantly stricken with wanderlust, Airbnb's employee benefits are a real treat. For every quarter, employees are given $500 of travel credit to stay in any listing anywhere in the world. That adds up to $2,000 of travel credit annually, more than enough for a holiday's worth of accommodation.
A meeting room at the Airbnb office
Image credit: @mostgraphics
In fact, even before going on vacation, Airbnb's employees 'travel' around the globe every day when they step into meeting rooms. These aesthetic rooms are designed to match actual Airbnb listings around the world, including places like Bangkok, Cappadocia and Cornwall.
---
5. Netflix Asia – 1 year paid maternity leave 
---
Netflix may be an entertainment company that exists solely online, but it also takes care of its employees in real-life. Benefits like free lunches and health insurance take care of their physical wellbeing and work-life balance is encouraged with generous leave policies.

Image credit: Netflix
In fact, they offer 52 weeks of paid maternity leave to all employees, going way above and beyond the minimum of 16 weeks mandated by Singapore law. Fathers are also provided with unlimited paid parental leave for the first year after their child is born.
Similarly, banking and finance corporations such as Standard Chartered Bank, offer perks like a fully-paid 20 weeks of maternity leave for their female employees, compared to the usual 16 weeks. To promote a better work-life balance culture, they also allow schemes for part-time work, flexible working hours or working from home on selected days.
---
6. Shopee – free dinner daily & in-house masseuse
---
When Shopee unveiled its Kent Ridge headquarters in 2018, many of us were wowed by the sheer size of its 6-storey high office. That's a lot of space, not just for more employees, but also for more employee perks.

Image credit: Shopee
When things get stressful, employees can pay a visit to the massage room with an in-house masseuse. Even during working hours, they can enjoy free 30-minute massages to relax and unwind. After work, employees can access the massive gym on the first floor, measuring 3,000 square feet with 20 treadmills and other equipment.

Free dinners are catered for employees who stay past 7:30pm
Image credit: Shopee
If employees need to work overtime, free dinners are provided as long as employees order them in advance and head down to the cafeteria — which is large enough to fit 1,000 people and can be used as an event space.
Pro tip: An e-commerce platform such as Shopee has roles like Product Managers, which require you to have an educational background in fields like Logistics and Supply Chain Management.
---
7. Apple Singapore – 25% off Apple products
---

Apple's Orchard Road store
Image credit: Apple
Apple-lovers have even more of a reason to join the tech giant with this perk. Employees from both the Apple stores and the Apple office get up to 25% discount for Apple products, including computers, iPods, iPads and AppleCare. Family and friends are also granted a 15% discount for up to 3 Apple products.

Image credit: @tranhai886
Once you've worked for 90 days with Apple, you also get a one-time $500 off a Mac or $250 off an iPad, depending on whichever you prefer. These discounts can't be used for Apple TVs and iPhones, but the rest of the Apple store, including software and accessories, are up for significant savings.
---
8. Singapore Airlines – free air ticket once a year
---

Image credit: Traveling Colors
The Singapore Airlines staff work tirelessly to uphold the airline's high standards, and they're rewarded with free flight tickets every year to any destination they choose. They also get free upgrades to Premium Economy class, when available, on SIA flights.
Also, good news for family members who are eligible dependents of employees, such as spouses, children and parents, they are also entitled to these staff benefits.
Apart from travel perks, employees enjoy benefits on the ground too, such as the free sports facilities at the SIA Group Sports Club. Located a short 10-minute bus ride away from the airport, employees can spend their downtime playing sports like soccer, basketball and tennis
---
Interesting employee benefits
---
When choosing a job, it's important to look beyond just how much you'll be paid. Employee perks like free meals or generous leave benefits can keep you satisfied and help motivate you even on the hardest days.
Apart from having these, there's more you should have when looking for a job. In fact, less tangible things like being knowledgeable, respected and highly connected in the industry will also go a long way to keep you feeling happy and productive.
---
University College Dublin at Kaplan
---
One way to achieve all that is to get a Business Degree with University College Dublin (UCD). UCD is ranked among the top 1% of universities worldwide and is recognised by all three of the world's most influential business school accreditation organisations — a feat achieved by less than 100 business schools globally.

Image credit: @kaplansingapore
In partnership with Kaplan in Singapore, the UCD Bachelor of Business Studies (Honours) has been refreshed to keep up with the times, focusing more on newer technologies and the future of business management.
With a Degree in Business Studies, the possibilities of your career are endless. Whether you find yourself in the media industry or the banking and finance sector, every job has their respective perks and benefits that will improve your working experience.
The programmes are taught by both local and faculty teachers from Dublin, with 9 unique specialisations to choose from:
Business with Law

Digital Business

Human Resource Management

Logistics and Supply Chain Management

Management

Finance

Marketing

Project Management
Local students with Polytechnic, Kaplan or Private diplomas can apply for this Business Degree with both full-time or part-time options. These updated specialisations from UCD will help you remain employable for the future, so you'll always have a shot at getting jobs with amazing employee benefits.
---
This post was brought to you by Kaplan in Singapore – University College Dublin.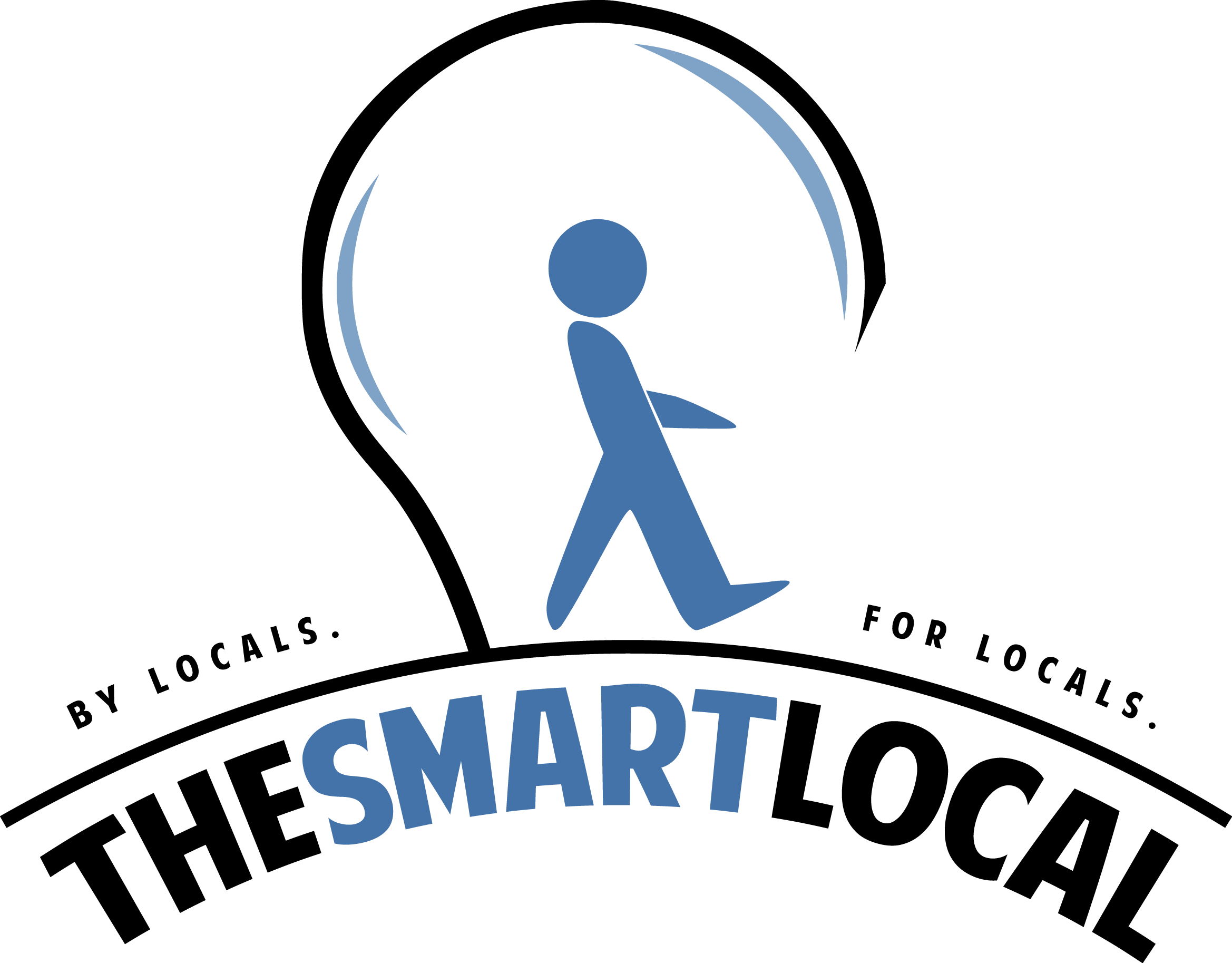 Drop us your email so you won't miss the latest news.