Jobs in Singapore
---
Jobs in Singapore
No one could have predicted 2020 to go the way it has. With COVID-19 still on the rise, things in Singapore are coming to a standstill. Many businesses have been affected, some even shuttering for the foreseeable future. 
Yet, what's encouraging is the human spirit and our ability to take things in stride. If you're still looking for an opportunity to work during this period, here are 16 job and internship portals in Singapore to find a job quickly in Singapore.
---
– Internships –
---
1. Telegram channel
---
We all know Telegram is super useful for communication, but it's an important resource for job hunters too. Telegram channel @sginternships, for one, provides internship listings for free. 

Image adapted from: @sginternships
The listings vary in level of detail, ranging from one-liners to detailed paragraphs including job description, company profile and job benefits. What's certain is that all of them have instructions on how to apply, so go ahead and shoot your shot! 
A pro-tip is to use the search function to filter through the listings. A quick search for "web designer", for instance, will filter out the relevant internship opportunities for you. Alternatively, head to their parent company Worksider to view jobs or apply.
---
2. InternSG portal
---
Internships might be in short supply at the moment, but you'll find some from both MNCs and SMEs available on InternSG. No sign-up or payment is required, so feel free to filter through internships, freelance and graduate jobs based on the skillset and experience you want. 
Another plus is that all the important information you need like the company profile, salary, job period and location are all listed clearly. If you see a job you like, apply for it through the portal by entering your name, contact details and CV. 
The only downside is that since the service is free, the portal does not screen listings for credibility or validity. That said, it can be easily managed with some extra research and due diligence on your part. 
---
3. Public sector internships
---
Singapore's public sector is robust and offers plenty of internships, even in this lull period. At Careers@Gov, many of these opportunities await. 
Even if you don't intend to be a public servant in future, you can still gain valuable experience. There are a variety of fields like engineering, marketing and management – all of which will prove to be useful experience in the private sector. 

Signing up for an account also allows you to view the status of jobs you have applied for at a go
Image adapted from: Careers@Gov
To apply, you have to sign up as an applicant on the portal first. The sign-up might take up to 10 minutes to complete, but it allows you to prefill some information for your applications later on. Have your CV and personal details on hand! You'll need information like your employment history, language proficiency and so on. 
---
4. Yale-NUS Summer 2020 spreadsheet
---
When the news of COVID-19's impact began to make waves, students and alumni at Yale-NUS came together and created this spreadsheet. 
It's a simple way to link companies with potential interns, but it works. Various organisations from startups like Carousell to banks like Standard Chartered Bank have already indicated openings on this platform. 
Navigation is also a breeze. Apart from industry type and job title, there are also direct application links and job descriptions provided, making your job hunt a little more palatable.
---
– Short Term Jobs –
---
5. Facebook pages
---
Facebook helps people to connect, and that's really helpful now more than ever. Here are some Facebook pages where you can find job openings in this period. 
Support Singapore Through COVID-19 (SSTC) is not a dedicated job portal, but there are listings for ad hoc jobs like drivers, production packers and construction canteen managers. The page also grants you an insider look at various initiatives going on, such as the Goodwill Laptops project, donation drives and mental health resources. 
Screengrab of the Facebook page and banner
Image adapted from: SSTC
Temp SG Jobs Available is a Facebook group with listings for temporary jobs, from warehouse assistants to technicians. A plus point is that the listings require approval from the group administrator to be posted, so there's some form of quality control.
Screengrab of the Facebook group and banner
Image adapted from: Temp SG Jobs
Other Facebook groups include: 
---
6. Temperature screeners
---

Image credit: @testomeofficial
If there's a job in high demand now – it's temperature screeners. Take advantage of this wave by applying for a position through JobStudio or Recruit Express. Both don't require any working experience, provide some training and have locations available islandwide. The latter is one of the best-paying available, reporting an hourly pay of $12-16 per hour.
Here's where you can find other temperature screening job listings:
---
7. Social distancing ambassadors
---

Image credit: FLOP
Hawker centres remain open and are potential cesspools for the virus to spread. After all, they're usually crowded with people queuing, even if eating out is no longer allowed. To combat this, If you haven't already heard, NEA is offering up to $2,500 a month to hire social distancing ambassadors (SDA). 
As a SDA, your job is to encourage hawker patrons to follow social distancing guidelines. Asking aunties to stand 1M apart and sit at demarcated places sounds simple enough, but it's hard work. According to the listings, you'll need to be a great communicator with fluency in English and a mother tongue. You'll be working in a hawker environment as well, which means heat, rain and the constant temptation of food. 
Here's where you can apply:
---
8. Freelance zone
---
Freelance Zone is a platform to find both freelance and part-time work. It's free for you, but employers have to pay for listings – so you know they mean business. Sign up for an account with just your email address and contact number for your own personalised dashboard and access to full listings. 
Jobs are available in a variety of industries
Image adapted from: Freelance Zone
Besides the variety of jobs available, another perk is the Job Board function, which allows you to select multiple jobs and simply click once to apply for all. The platform also shows how many applications each listing has received, so you have a rough idea of your chances. 
---
9. Telegram channels
---
Turns out Telegram is a gold mine for part-time job listings as well. Here are some channels to follow for the latest listings: 
Singapore Part-Time Jobs (@sgQuickJobs) uses bots for an easy application process. All you have to do is press <Apply Now> and follow the step-by-step instructions with the chatbot. You can also check the status of your past applications and report bad listings. 

Image adapted from: @sgQuickJobs
Part Time Jobs Singapore (@singaporeparttimejobs) is a channel managed by recruitment agency BGC Group Singapore. with part time and contract jobs in Singapore. Note that the listings don't contain much information, but link to an external website with the job details.
Event Part-Timers of Singapore (@parttimers) posts job listings frequently on an almost daily basis. Although there aren't many events happening right now due to COVID-19, there are other jobs like supermarket helper and cashier jobs available. These pay on an hourly or monthly basis around $1,700 a month.  
SG Part-Timers #Singapore (@sgparttimers) is slightly more informal compared to the rest, with easy-to-read listings that include job title, description, criteria, location and salary. There are also instructions on how to apply, usually by emailing or contacting the HR manager on WhatsApp.
---
10. Food delivery
---
As people are encouraged to work from home, food delivery riders are needed to support F&B businesses. Here's how you can apply to the various delivery sites: 
---
FoodPanda
---
After submitting your personal information like email address, birthday and phone number on the application site, you'll be asked to book an hour time slot for a video call. You'll need to show your physical NRIC, driver's licence and banking app during the call, so have those on hand.
---
Deliveroo
---
For Deliveroo, start by creating a rider account on the website. Then provide your bank details and proof of right to work. The interface is pretty clear, so follow the step-by-step instructions and you can get started!
---
GrabFood
---

Head over to the website, where you'll have to fill in your basic details to enter. Once you verify your phone number, you'll have to submit a profile photo, bank information and scan of NRIC. To be formally accepted as a registered rider, you will also need to undergo a 25-minute online training and quiz. 
---
– Long Term Jobs –
---
11. SkillsFuture and WDA portal
---

If you're looking for a long-term job or career switch, this website can help make job-hunting easier by linking you up with employers. They list career fairs, training programs and walk-in interviews where you can network and apply for jobs on the spot. 
Screengrab of the website
Image adapted from: SkillsfutureSG
No sign up for the website is required, but for walk-in interviews, you'll need to select a time slot and answer a quick questionnaire. Also have your SingPass information on hand to verify your identity and contact information. The jobs here get snapped up quickly, so it pays to be prepared. 
---
12. My Careers Future SG
---
Mycareersfuture is a government-run portal, but there are plenty of listings across all industries both public and private. On top of mere listings, however, the portal also comes with an online skill-matching smart system. 
Image adapted from: MyCareersFuture.sg
You can save energy on scrolling and narrow jobs down according to industry, location, salary, employment type and more. This includes the job level filter which sorts jobs based on their rank from fresh entry to senior management. 
Keying in your skillset also narrows the list down further. Whether you're looking at project management, software development or a marketing role, you can be sure if you're a good match or not. 
Find out more about how this portal matches jobs with you here.
---
13. The District: virtual career fair for financial services
---
If you're looking to return to the finance sector, The District has listings for you. There are some options for fresh entries, but most listings are for jobs at junior management level and above. Some experience will get you a long way in jobs like business analysts, finance director and software project team leads. You might recognise companies like DBS and APAC, alongside government agencies like the Ministry of Defence. 
It's a niche field, so starting salaries tend to be higher on this platform – even exceeding $10,000. Apply by logging in using your SingPass account and expect a formal interview to be scheduled if you're shortlisted. 
Interview jitters? Check out some interview tips here.
---
14. The Engine Room: virtual career fair for engineering
---
Have an engineering degree tucked somewhere at home? It's one of the most common university degrees in Singapore, but there are enough jobs to go around. At least that's what it looks like in The Engine Room.
Another government-backed portal, this platform lists over 2,000 engineering-related jobs. Some level of expertise is required for most openings, so do dig up your degree as proof! You can also sort through the jobs according to salary, location, contract type and job level. 
If something interests you, simply log in with Singpass to apply. The references and other details will only be needed later on if you're shortlisted.
---
15. NTUC job placement program
---
If you're having trouble landing a job, the Job Placement Program (JPP) can help. Under this program, the company that hires you can claim up to 70% of your monthly salary from the Employment and Employability Institute (e2i). 
It sounds technical, but basically it makes you a much more attractive hire to companies. The condition? That you complete 40 to 50 hours of on-the-job training and a training course approved by JPP after you're hired, such as a Skillsfuture course. 
To apply, the first step is to book an appointment with a career coach with e2i. Do so by 15th June 2020 and raise this program up at your next interview to reap the full benefits. 
Find out more about the criteria and conditions here. 
---
16. Job search platforms
---
When push comes to shove, you know you can always fall back on job portals on the Internet. They're often the first option for jobseekers and companies alike, so don't strike them off your list. Here are some of the most popular job portals online and their different benefits. 
---
How to find jobs in Singapore
---
If you're looking for work, give these job and internship portals a go and see what comes your way. Hang tight – this recession will affect many of us for a long time. But with the right help, tools and attitude, we can gear up and hope for the best. Good luck!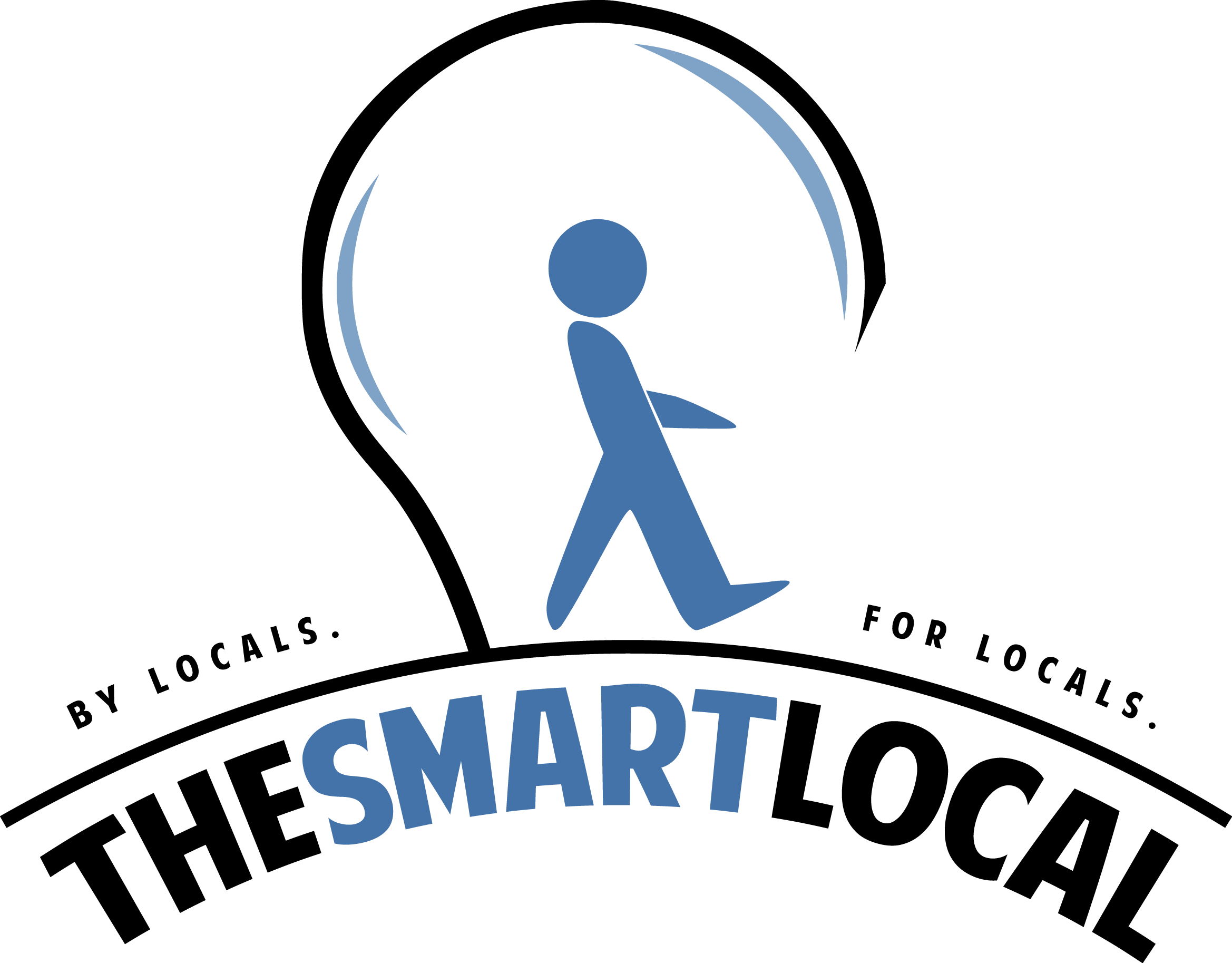 Drop us your email so you won't miss the latest news.