Questions to ask at your next job interview
Unless you've got the credentials of Steve Jobs, it's hard not to feel the jitters of a job interview – regardless of how prepared you are. Instead of simply "winging it" the next time you're at an interview, we present you with the ultimate ace up your sleeve – a list of question for YOU to ask your interviewer for a change.
Utilising this trump card will magically conceal any visible anxiety and transform you into a confident, assertive candidate that is intuitive and forward-looking. Plus, it'll also give you an sneak peek of life to come should you get the job.
P.S. Read to the end for an inside peek at Prudential's uber swanky office – it has mood lighting, tons of couches to work from, and even an in-house bar!
1. What growth opportunities are there in this role?
Many candidates show up at a job interview eager and willing to learn, but appear seriously myopic when it comes to their future in the company. The end goal might be to snag the job, but if it means slogging your butt off in the same position with no potential growth for the next 5 years, you might be on the hunt for a job again sooner than you think.
This question is your chance to find out your long-term career progression and whether the company is a good fit for you. It'll also give you insight to the kind of opportunities – from travel to cross-functional exchanges – you'll be exposed to.
2. How's the employee welfare here?
Ever heard the adage "Fortune favours the brave"? Well, those brave enough to ask this question truly might be raking in more benefits – especially if you're considering multiple job offers. Who says "No, Thanks" to free health care insurance, corporate phone plans, and paid gym/club memberships?
Some companies even sponsor educational courses and out-of-office training to help you keep your A-game through the years. List out all the respective employee perks and weigh the benefits, they're there for employee morale and motivation, after all.
3. What is the most challenging aspect of this job?
You're probably thinking that asking a question like this shows weakness. On the contrary, honesty is well-appreciated in any job interview. If your interviewer can be transparent and honest about the obstacles you might encounter in your potential position, you'll know if you have the chops to rough it out and emerge a champ.
There's no point in winning the battle if you're going to lose the war. We mean selling yourself beyond your physical capabilities and then burning out – fast.
4. How often are performance reviews conducted?
Just like you have a type in love,  there are also "types" when it comes to corporate environments. Some companies run on numbers and need you to prove your self-worth in terms of KPI, while others choose to live by the happy employees = happy customers motto, cultivating employee morale in order to produce work of quality.
Understanding the frequency and basis of performance reviews in a certain company can help you find your perfect fit and evade a future of stress, tears and general unhappiness.
5. What does a typical work day here look like?
Image credit: Prudential
There's no hidden agenda with this one, it pretty much is what it is. Asking this will give you a good gauge of your future responsibilities and how things are run. In some cases, if your interviewer responds in a blithe manner throwing in mentions of tea breaks and chill sessions, you know you're in for a good time.
6. What are the company's plans in the next 2-3 years?
We're more accustomed to being asked where we see ourselves in the future, but flipping the tables on your interviewer can reveal if a company is going to be a safe choice if you need a stable source of income for the years to come.
Larger organisations tend to offer more stability in terms of career prospects and progression, but this doesn't mean that smaller companies and startups with fluid plans are less favourable options. Rapid growth translates to bigger opportunities, faster career progression and quicker pay raises.
7. Can you tell me more about the company culture?
Companies that workout together, stay together.
Company culture = fun. This much is true. But more than that it's about having shared beliefs and values that'll build your loyalty to the company and keep you motivated through the roughest of days.
A strong, fun-loving work atmosphere births fun-loving, positive people. Even the brightest minds can be dulled fast in a toxic environment full of backstabbing, bad-mouthing and politics – this is why finding the perfect fit is so imperative to workplace happiness.
*BONUS* Questions to ask at the end of the interview
8. How can I improve for future interviews?
By the time you get to this stage, your fate will pretty much already be decided based on how you performed during most of the interview. For the sake of self improvement, there's no harm asking for a little constructive criticism.
Most interviewers will view your eagerness to improve positively and as a mark of good character. They should also be more than happy to give you a rundown on your earlier performance whether or not the job is yours.
9. What's missing from my resume/cover letter that I can clear up?
If all seems to be going along smoothly, you can also try throwing in this question to get feedback from an actual employer on how your resume or cover letter can be improved. It might have landed you the interview, but that doesn't mean it's perfect.
Land the job of your dreams
There's only so much you can glean from recruitment ads, and beyond qualifications and required skills, it's hard to actually anticipate what work life will be like. That's why interviews are a crucial window of opportunity for you to scratch beyond the surface and seek out as much information as you can.
We all have an idea of the kind of jobs we'd like to have, but judging a book by its cover sometimes causes you to miss out on some brilliant opportunities out there. Eliminating companies in your mind before actually sending in your application can lessen your chances of finding a position that's right for you.
Creating something new at Prudential
Whether you're searching for your first job or are in the middle of a career switch, these job vacancies at Prudential might just be what you're looking for.
Prudential might be known best for their Financial Consultants, but beyond that, the company is breaking stereotypes with interesting opportunities ranging from social media manager and chat bot trainer to culture manager and UX/UI designer.
And though we've stressed the importance of all the intangible factors above, the physical office space still plays an invaluable part in your entire work experience.
The entrance to Prudential's spacious and modern office space
Bid your goodbyes to dull grey cubicles and harsh white lights, because Prudential's office is a modern architectural work of art with huge open spaces, mood lighting, lush green walkways, zen gardens and even an in-house bar with free wine and beer on tap so you don't have to battle the usual crowds at other watering holes.
Their zen garden – perfect for both inspired meetings and personal brainstorming sessions.
Prudential's in-house bar and pantry area. Prudential's pantry area serves up wine and beer on tap completely free!
No more clocking in late to work because of that Coffee Hut queue. There's also an in-house cafe serving up specialty brews, gourmet breakfast and pastries on the house to make sure you're all fuelled up and ready for the day ahead.
Fruit-infused water, tea variations and healthy snacks are some of the things you'll find in their pantry.
The office houses a number of collaborative space complete with laminated walls for spontaneous discussions and meetings
To make things even better, Prudential also gives all full-time employees an extra 6 days of leave of top of their annual leave for them to spend quality time with their loved ones. New moms and dads also are entitled to 24 weeks and 3 weeks of paid leave respectively. Even if you're not having kids anytime soon, full-timers are also given 5 days of paid volunteer leave for you to give back to society with the causes Prudential supports.
There's even a sleeping pod for people wanting to catch 40 winks to recharge during the day
They even have two element corridors inspired by water and earth – complete with nature sounds – to keep you calm and refreshed.
Unlike typical corporate offices, Prudential practices hot-desking – this means you're free to pick any couch, desk or comfy space and make that your office for the day. But that's not the only mobility you'll be getting – Prudential also champions internal mobility within their divisions to allow their employees to explore new challenges and reach greater heights.
---
This post was brought to you by Prudential.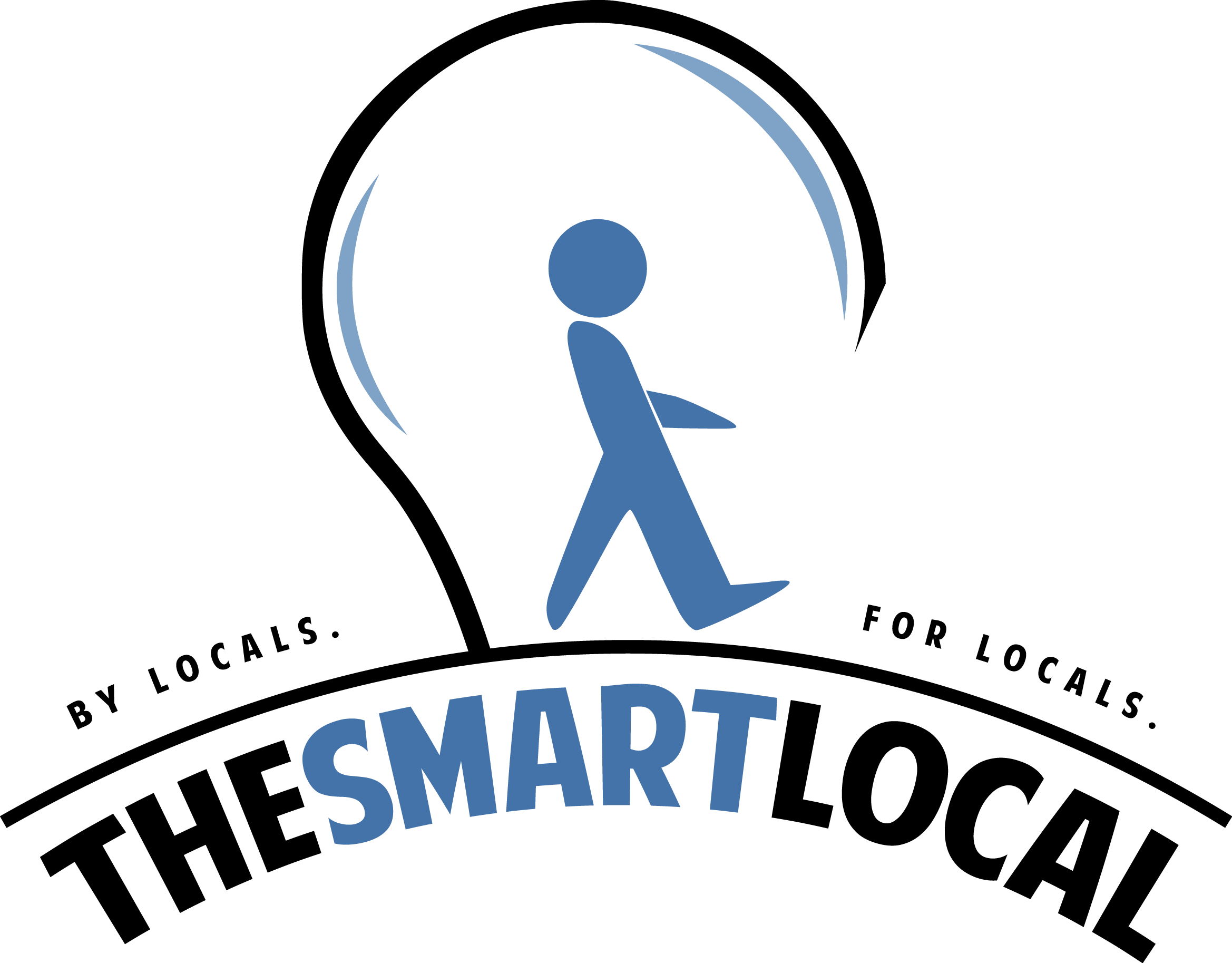 Drop us your email so you won't miss the latest news.