Singapore hotels in the past
---
We don't really give much thought about hotels unless we're looking for a staycation in Singapore or our next getaway overseas. But take a step back and you might realise that hotels have had a tonne of significance as part of Singapore's cityscape.
Throughout the years, numerous hotels have thrived, while others have been forced to shut down. Let's embark on a journey through time and explore 9 historical Singapore hotels, discovering what became of them.
---
1. Marco Polo Hotel – Award-winning building from the 80s
---

Image credit: Roots
Marco Polo Hotel, or Omni Marco Polo Hotel, was originally named Hotel Malaysia before its change of ownership and rebranding. The hotel was consistently recognised by British magazine, Business Traveller, as one of the world's finest business hotels from 1983-1988.
In fact, Hollywood actor Roger Moore, famous for his portrayal of secret agent James Bond, and former British Prime Minister Edward Heath both stayed at the hotel during their visits to the sunny island. 

The hotel's lounge.
Image credit: Roots
Unfortunately, the hotel had to cease operations in the late 1990s due to the economic downturn and stiff competition from the nearby Trader's Hotel, presently known as Hotel Jen.
After the old building was brought down, the Grange Residences sprouted up in its place, bringing a new lease of life to the neighbourhood. 
Opened from: 1968-1999
---
2. Katong Park Hotel – Largest Malaya hotel post WWII
---

Image credit: National Library Board
If the name Katong Park Hotel doesn't ring a bell, you may recognise the names Embassy Hotel from the 1950s, Hotel Ambassador from the 1960s and 1970s, or Duke Hotel from the 1980s – they all refer to the same building. This establishment that once stood at Meyer Road underwent various changes in hands, explaining the frequent name alterations. 
After its construction post-WWII, Katong Park Hotel emerged as the largest hotel in Malaya. 

When it was first branded as the Embassy Hotel.
Image credit: Vanessa Yuen
These days, we're used to having fancy hotel amenities like air-conditioned rooms and all that jazz. But back then, this hotel was considered to be ahead of its time with all sorts of lavish features like a barber shop and even a resident band. On top of that, all 60 rooms had stunning views of Katong Park and the sea.
However, similar to Marco Polo Hotel, Katong Park Hotel was hit hard by the regional economic downturn and low occupancy rate, ultimately leading to its closure. Today, the View@Meyer condominium stands on the site of the former hotel.
Opened from: 1953-1998
---
3. Copthorne Orchid Hotel – Home away from home for expats
---

Image credit: Roots
The hotel situated on Dunearn Road underwent several name changes throughout its history. Originally known as Orchid Inn, the hotel was later renamed Novotel Orchid Inn in 1982 before eventually becoming Copthorne Orchid Hotel in 1998.

Image credit: Roots
The hotel's family maisonettes and penthouse suites, in particular, were designed to appeal to expatriates who were in search of a comfortable environment that resembled their homes while they worked in Singapore.
The establishment eventually closed its doors and was replaced by a condominium called The Glyndebourne.
Opened from: 1969-2011
---
4. Oberoi Imperial Hotel – Residence of UK military officers
---

Image credit: Roots
Located at Jalan Rumbia, the former residential block for British military officers underwent a transformation to become the luxurious Oberoi Imperial Hotel. 
Following an extensive renovation, the hotel was known for its opulence and modern amenities, which included a cafe, a sky lounge, and even a sauna bath. The interior was also designed to be super chio as it had 3 enormous Italian chandeliers and wall-to-wall murals in the main lobby. 

Image credit: Roots
Towards the end of the 1990s, proposals were put forward to redevelop the site for residential purposes, culminating in the construction of a condominium called The Imperial.
Opened from: 1971-1999
---
5. Great Southern Hotel – Popular spot for wealthy Chinese elites
---

Image credit: National Archives Singapore
Today, having a lift in hotels might not seem like a big deal, but it was a total game-changer back then. Great Southern Hotel was a trailblazer in Singapore's hospitality industry as the first Chinese hotel to boast one.
Housed within the Nam Tin building, which also accommodated other tenants running shops and businesses, the hotel was mainly operated by Cantonese personnel. It was a popular destination for Chinese travellers, including stars from Hong Kong and mainland China.

Today's Yue Hwa Departmental Store.
Image credit: Roots
After a shift in ownership, the occupants of Nam Tim were asked to vacate the property and were duly compensated. Great Southern Hotel gradually phased out its operations, and the entire building was converted into Yue Hwa Departmental Store. 
Despite these changes, the building's rooftop garden and charming balconies that overlook Eu Tong Sen Street were conserved. In fact, the rooftop has since been transformed into  Restaurant Eclipse. So, the next time you want to dine with a view overlooking Chinatown, you know where to head to.
Opened from: 1936-1994
---
6. Sea View Hotel – Ranked top 3 in SG in 1930s
---

Image credit: National Library Board
Nestled in Amber Close, Sea View Hotel was a place of refuge for those seeking some R&R. It held the reputation as a haven for individuals who had recently recovered from illnesses and were in search of a peaceful seaside escape surrounded by lush coconut trees.
During its heyday in the 1930s, Sea View Hotel was ranked among the top 3 hotels in Singapore, rubbing shoulders with the likes of Raffles Hotel and Adelphi Hotel. 

The new Sea View Hotel.
Image credit: Roots
However, a wage dispute erupted in the 1960s, causing over 160 workers to stage a strike. Although the impasse was eventually resolved, the hotel's glory days were numbered. The hotel ultimately had to shut down, and its remnants were bulldozed to make way for a new 18-storey replacement with the same name.
Fast forward a few decades, the site underwent another transformation when a real estate developer stepped into the scene. The hotel's operations ceased, paving the way for The Sea View condominium to be built, ushering in a new era for the site.
Opened from: 1906-2003
---
7. Lion City Hotel – Taken over by OneKM Mall
---

Image credit: Roots
In the east, Lion City Hotel was found at the bustling intersection of Tanjong Katong and Geylang Roads. The 10-storey hotel had each room fully equipped with modern amenities that wowed guests from that era – a telephone, a 3-channel sound system, and an attached bathroom.
The hotel complex also had a range of facilities, including a bank for financial transactions, restaurants and snack bars for quick bites, and a cocktail lounge for those who wanted to unwind with a drink. There was even a large shopping arcade to allow some retail therapy.

OneKM Mall before it was rebranded to today's KINEX.
The hotel's legacy came to an end in 2011, when a property developer acquired the site with plans to transform it into a residential and commercial complex. OneKM Mall was erected in place of the hotel, which underwent renovation and was subsequently rebranded as KINEX.
Opened from: 1968-2011
---
8. Cockpit Hotel – Famous for outdoor dining & parties 
---

Image credit: Roots
Cockpit Hotel was a favourite accommodation spot for the crew and passengers of Dutch airline, KLM. Beyond the unique facade adorned with distinct windows and wrought-iron balconies, the hotel was known for its lively nightclub and alfresco dining, attracting visitors from all walks of life.

Image credit: National Archives Singapore
There were plans to expand the hotel, but sadly, they never came to fruition. The project was abandoned when the hotel and surrounding land was sold to a property developer.
Today, you'll find the Visioncrest Residence at its site – a condominium that's replaced the former hotel.
Opened from: 1972-1997
---
9. New 7th Storey Hotel – Demolished to build the Bugis DTL station
---

Image credit: National Library Board
Along Rochor Road was the iconic New 7th Storey Hotel, with its striking spiral staircase and manually operated lift. Its unique architecture made it a popular landmark for drivers navigating the area to use as a reference point.

The spiral staircase of the New 7th Storey Hotel.
Image credit: Icemoon
Back in the 1950s and 1960s, the hotel was the ultimate party spot for British officers who frequented its pub. But as time passed, the hotel's reputation started to decline, and it became a budget hotel catering to backpackers. Eventually, the hotel closed its doors for good.
It's out with the old and in with the new. The site where the New 7th Storey Hotel once stood is now home to the Downtown Line Bugis MRT Station.
Opened from: 1953-2008
---
Singapore hotels that are no longer around
---
Singapore's history is intertwined with the development of its hotels. Back in the day, some of these OG hotels were all the rage, but they've since made way for new kids on the block like MBS and The Ritz-Carlton.
The hotels' impact went beyond providing lodging for visitors. Besides kickstarting the hospitality industry, they also spurred the growth of the transportation and entertainment sectors – talk about a triple threat.
Today, Singapore's reputation as 1 of the top tourist destinations can be traced back to the legacy of its iconic hotels, which continue to be celebrated and admired for their historical significance and cultural value.
For more ​​transformation of Singapore's iconic landmarks and locations:
---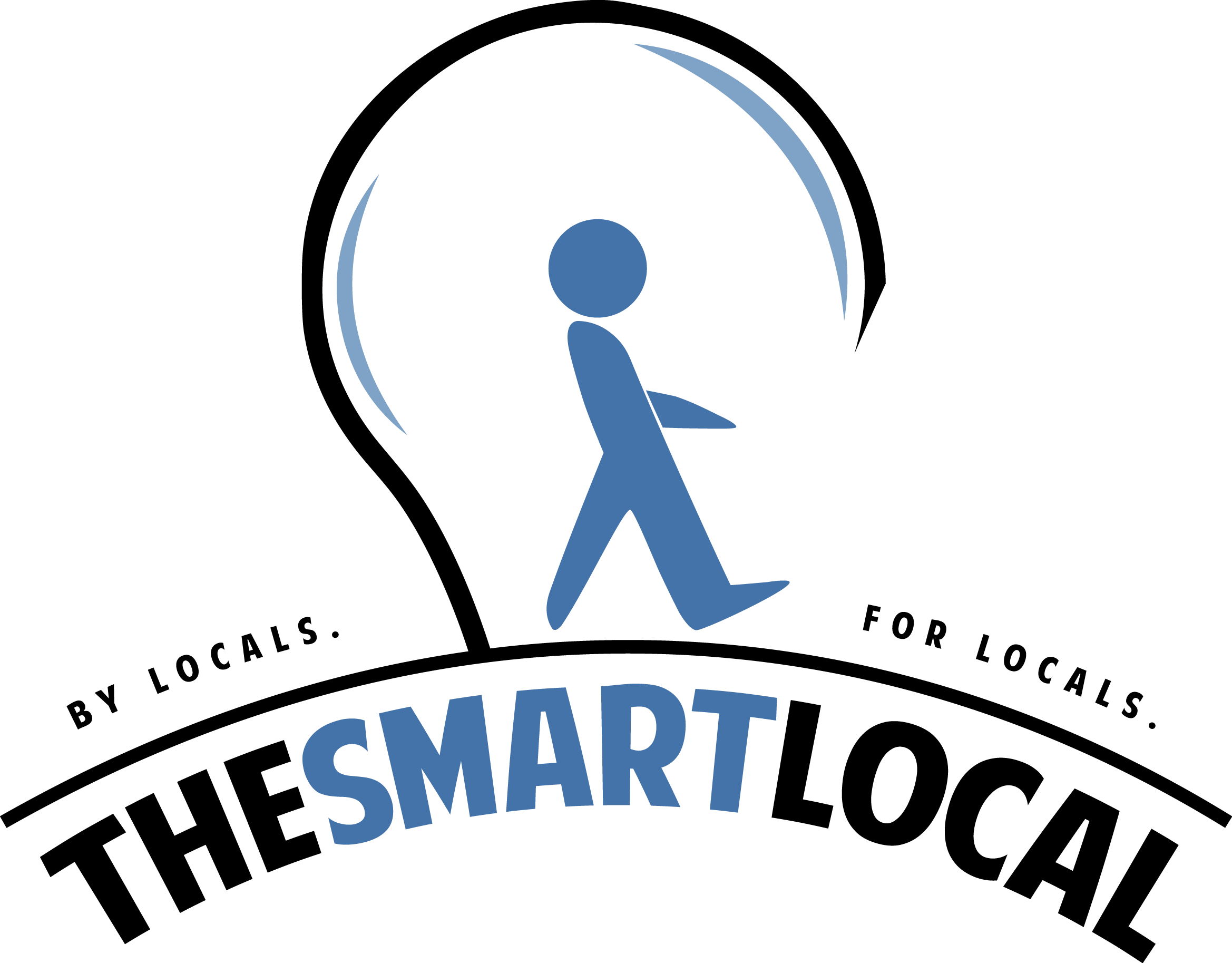 Drop us your email so you won't miss the latest news.