Romantic Bali hotels & resorts below S$200/night
---
Bali curse or nah, going on a holiday to the Indonesian island is still one of the top go-tos for Singaporean couples. Needless to say, the resort or hotel you choose makes all the difference in your romantic getaway. But with endless options of accommodations on the island, planning might be a little overwhelming – especially when you want to impress bae with the perfect romantic getaway. Well, let us sort that out for you. Here are 9 romantic Bali hotels and resorts under S$200/night that'll give you the right amount of bougie and lovey-dovey vibes.
Note: All prices are accurate at time of writing and are subject to change depending on travel dates.
---
1. La Joya Balangan Resort – Cliffside bungalows & floating brekkies
---

Image credit: La Joya – Balangan Resort
It's no secret that Bali has killer sunsets. For the unitiated, arguably one of the best places to watch the sky turn a whimsical pink and fiery orange is at Uluwatu. That said, shimmy on down to southern Bali to La Joya Balangan Resort that sits atop a cliff overlooking surf-worthy waves. 

Image adapted from: La Joya – Balangan Resort, La Joya – Balangan Resort
The rooms (~S$136/night) blend right into the hotel's tropical surroundings with its rustic decor. For more privacy opt for a private bungalow (from S$170/night) that comes with an outdoor terrace and open air shower. To get some sun and surf, Balangan Beach is just a short walk down, and you can grab a meal at one of the warungs there. 

Image credit: La Joya – Balangan Resort
But if you feel like staying in, grab dinner with a view at the in-house La Joya restaurant which serves both western and local dishes. For an extra dose of romance, order a private 3-course dinner (IDR1,800,000/couple, S$158) and a floating breakfast (IDR350,000/couple, S$30)  the morning after. In-house yoga sessions, surf classes, and spa treatments are also available.
---
2. Pramana Watu Kurung Resort – Valley, river & rice terrace views
---

Image credit: Pramana Watu Kurung Resort
We can't talk about romantic vibes without mentioning killer views that'll melt your's and boo's hearts as you profess your love for each other. Well, that's exactly what you'll get at Pramana Watu Kurung Resort. Located in north Ubud, the resort serves up glorious sights of the Ayung River, its gloriously lush valley surroundings, and cascading rice terraces. 

Image credit: Pramana Watu Kurung
Go into full-blown Bali mode as you check yourselves into suites (from ~S$154/night) that are decked out in Balinese decor. If you've got a bigger budget, their villas (from ~$290/night) take it a step further, resembling kampung houses – though, not short of modern-day comforts such as a TV and air-conditioning, of course. 

Image credit: Pramana Watu Kurung
Activities are aplenty here. Lounge by the pool with the valley as your backdrop and indulge in a massage (from IDR450,000, S$40) with a view of the river below. Cooking classes (IDR600,000/person, S$52), yoga sessions (IDR350,000/person, S$30), and private candlelight dinners (IDR250,000/couple, S$218) can also be arranged at the hotel.
---
3. The Menjangan by LifestyleRetreats – Wholesome nature activities
---

Image credit: @themenjanganbali
If you're looking for some real quality time, no doubt you're going to want something that's far away from all the hubbub of touristy hotspots. Head all the way northwest to The Menjangan by LifestyleRetreats at the West Bali National Park to be one with nature. 

Image adapted from: @themenjanganbali, @themenjanganbali
Reconnect with your dearest over wholesome activities such as horseback riding (IDR847,000, S$74) through the national park , kayaking through the nearby mangroves, or exploring the nearby coral reefs. Did we mention you'll likely spot some tame deer chilling around the property? 

Image adapted from: @themenjanganbali, @themenjanganbali
Come sundown, book a candlelight dinner by the beach, and then retreat to your room, suite, or villa. Room rates here go for about S$163/night, and you'll have either the ocean or swimming pool just outside your doorstep.

Image credit: @themenjanganbali
---
4. Penida Bambu Green Villas – Bamboo house on Nusa Penida 
---

Image credit: @penidagreen
If you and your partner bond over adventure and wanderlust, you've probably heard about the gorgeous Balinese island of Nusa Penida. But let's be real – hiking for unrivalled views on the famous Kelingking Cliff and swimming with manta rays in crystal clear waters warrant more than a day trip to Nusa Penida. So, why not stay a few nights instead? 

Image credit: Agoda
To set the mood for your getaway, wind down in your very own bamboo villa at Penida Bambu Green Villas. Rustic vibes ooze out of this place as it's surrounded by thick foliage. But it's not without its everyday comforts. Each room (from S$67/night) comes with free WiFi, air-conditioning, and even an open air bath. 

On lazy afternoons, nua on the bamboo hammock on the terrace.
Image credit: @penidagreen
---
5. Triyana Resort Carangsari – Glamping away from touristy crowds
---

Image credit: Triyana Resort Carangsari
Say the words "glamping" and Singaporeans would be there in a heartbeat. You feelin' it? Head straight to Triyana Resort Carangsari that's located in Carangsari, just north of Ubud. 

Image credit: @triyanaresortcarangsari
Cop yourself a spacious VVIP tent (from S$113/night) that comes with its very own private pool and overlooks the rice fields. Or, snuggle up in the VIP tent (from S$63/night) which still has everyday comforts such as a smart telly and air conditioning. 

The resort describes the VIP tent as your own little private "onion" – how cute is that?
Image credit: Triyana Resort Carangsari 
For those who want to rough it out – kinda like real camping – enquire with the hotel to try out the Theater Tent. It's quite literally a camping tent with a hotel bed inside. But you'll have access to a private bathroom and you can spend the entire night admiring the stars from the comfort of the hotel lawn. 

Image credit: Klook
If you're able to peel yourselves away from your tent, exploring the Carangsari region will be worth your while. Book a cycling tour to explore the village's gorgeous rice terraces and meet some local wildlife at the Sangel Monkey Forest. 
---
6. thewakanda A Pramana Experience – Surrounded by paddy fields
---

Image credit: @wakandaubud
No one's going to argue that Ubud is romantic AF. You're tucked away in the mountainside, surrounded by gorgeous temples, lush greenery, and all-round chill vibes. Then, if you ever  step into thewakanda A Pramana Experience, you might just melt at the sight of paddy fields, and Pinterest-worthy suites (from S$98/night) that'll make it difficult to leave.

Image adapted from: @gg_interiordsgn, @wakandaubud
R&R takes centre stage here as you and bae can lounge by the pool, sign up for a yoga session, and wind down with a massage at the spa (from IDR350,000, S$30). If you feel like a quick change of scenery, thewakanda has a free shuttle bus that brings you to and from Ubud town centre.

Image credit: @wakandaubud
---
7. Rumah Luwih Beach Resort Bali – Colonial-style rooms 
---

Image credit: @rumahluwih
It's hard to believe that rooms at Rumah Luwih Beach Resort Bali can cost as low as  ~S$72.37/night. Not only is it located on a less touristy beach in the Gianyar region, but it also boasts colonial-inspired rooms that scream opulence. You'll settle right into a spacious abode that offers views ranging from the ocean, paddy fields, and the hotel's garden. 

The Segara Suite.
Image credit: Rumah Luwih Beach Resort Bali 
Besides exploring the manicured grounds of the resort, treat yourself to a pamper sesh at the spa. A 1-hour Balinese aromatherapy massage will only set you back IDR350,000 (~S$30.64). Then, cap off the day with a 3-course romantic dinner (IDR450,000/person, ~S$39.27) by the beach. 

You can arrange a private dinner with the hotel, away from the main dinner crowd.
Image credit: Rumah Luwih Beach Resort Bali
While you're here, take a sneak peek of the hotel's wedding venues such as their ocean chapel that overlooks the ocean and their gardens. Perhaps the next time you're here with bae, you'll be exchanging vows. 
---
8. – Open-air night time garden cinema 
---

Image credit: Amadea Resort & Villas Seminyak Bali
Singaporeans love their outdoor cinema experiences. A big screen, snacks, cuddling beside bae, and of course, the stars above you – what more do you need to set the mood for a romantic evening? Now imagine this, but in hotel hidden in Seminyak. That's what awaits you at Amadea Resort & Villas Seminyak Bali as the hotel screens movies each Wednesday and Saturday evening. 

Image credit: Amadea Resort & Villas 
Needless to say, this place is for those who want to be around all the action Seminyak has to offer. Step right outside and you're smack in the middle of numerous restaurants, cafes, shops, and tour agencies.

Image credit: Amadea Resort & Villas
That's not to say you won't get any privacy here. The cosy guest suites (from S$96/night) are hidden away from the hubbub of the main road, and they can wind downhotel facilities such as 2 swimming pools and an onsite spa. For bigger groups, the hotel's villas (from S$474/night) can accommodate 4 or more guests.
---
Romantic Bali hotels & resorts for a romantic getaway
---
Bali and romance go hand-in-hand. Breathtaking sights, adventurous activities, eclectic restaurants, relaxing spas, and zen vibes make it an easy choice for a getaway with bae. All these, plus the island's many hotels and resorts. That said, you'll be in good hands at these romantic Bali hotels and resorts the next time you head over. 
Read more Bali guides: 
---
Cover image adapted from: La Joya – Balangan Resort, @wakandaubud, @triyanaresortcarangsari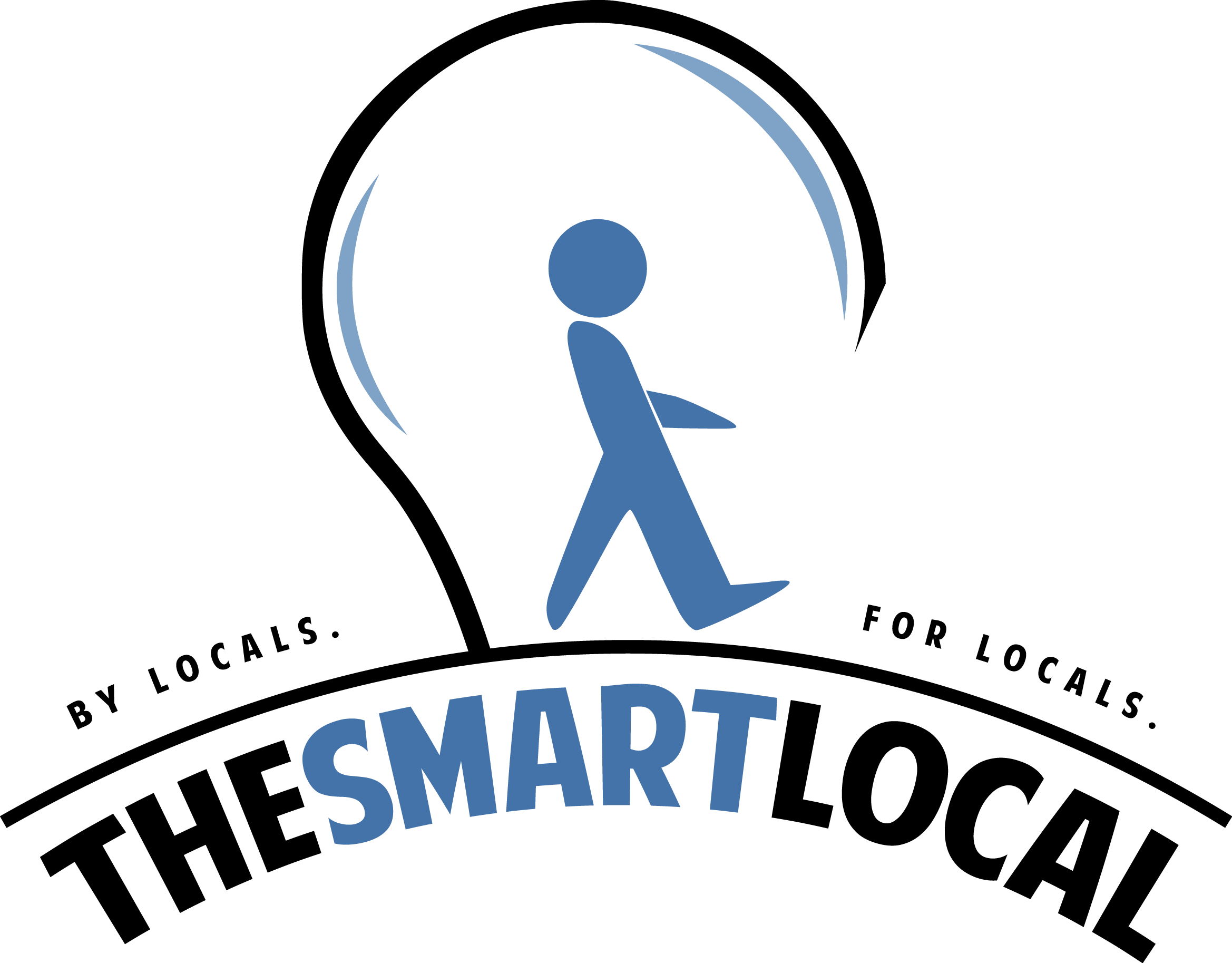 Drop us your email so you won't miss the latest news.