Singapore markets & hawker centres of the past
---
If you ask any Singaporean which markets and hawker centres are the best, they'll likely recommend Newton Food Centre, Chomp Chomp and Old Airport Road, or Maxwell Food Centre if they work in the CBD.
We take a nostalgic trip to Singapore markets and hawker centres that are no longer around – way before you belanjah-ed your friends to a meal of char kway teow or chicken rice at the air-conditioned food courts that have found their way into every mall. 
---
1. Empress Place Food Centre – 98 stalls along the river
---
Food sellers in Singapore used to set up shop along the roads, but food preparation was often unsanitary and waste was poured into the open drains. Markets and hawker centres were built after Singapore's independence so that hawkers could be relocated into housing estates and food could be sold in a more hygienic manner.
One of the earliest under the government's hawker centre programme, Empress Place Food Centre, was opened in 1973 and housed an impressive 98 stalls under its iconic blue roof.

Image credit: National Archives of Singapore
Not to be confused with Empress Road Market & Food Centre, which is currently at Farrer Road, Empress Place Food Centre stood next to where the Asian Civilisations Museum is now, and provided riverside ambience at hawker centre prices. It was a great place for an affordable dinner date before you went to Victoria Theatre or Concert Hall for a performance.

Back when bell-bottoms were rad, even as office wear.
Image credit: National Archives of Singapore
Some of the hawkers there were relocated in 1983 due to the MRT works in the area, but the food centre was eventually demolished in 1993.
Fun fact: the daughter of Hock Lam Beef Noodle's founder started her own beef noodle stall here. Empress Place Teochew Beef Kway Teow later moved to Siglap, and then to Maxwell Food Centre. Sadly, it was a casualty of the pandemic's dining-in restrictions and has since closed. 
---
2. Boat Quay Hawker Centre – Waterfront eats in the CBD
---

Image credit: National Archives of Singapore
Boat Quay Hawker Centre was also known as the "super hawker centre" because of its extremely prime location in the business district. It opened in the same year as Empress Place Food Centre, back when there were still bumboats regularly cruising down the Singapore River.

Image credit: irememberSG via Facebook
Some of the hawkers from here and Empress Place Food Centre were relocated in 1983 to the temporary Empress Place Transit Food Centre. 
If you worked in one of the buildings nearby, chances are you would've gone there frequently with your office makan kakis to enjoy the famous char kway teow there until it was demolished in the mid-1990s.
---
3. Glutton's Square – Open-air hawker centre at Orchard Road
---

Image credit: National Archives of Singapore
Where Orchard Central stands now was the original Glutton's Square – car park by day, bustling open-air hawker centre by night. Due to the unscrupulous hawkers there who were known to charge tourists exorbitant rates, it also had the unofficial nickname of "Jaw's Centre".

Image credit: National Archives of Singapore
It was opened in 1966 across the road from where Centrepoint – formerly a stand-alone Cold Storage supermarket – is now located. Back in the day, you could have ended your shopping paktor with carrot cake, orh luak, or satay for less than a dollar under the stars.
Most of the hawkers here were relocated to Newton Food Centre when Glutton's Square closed in 1978, while the rest moved to the nearby Cuppage Road Food Centre.
Glutton's Square was revived as part of the month-long Singapore Food Festival in 2004. Some of those hawkers moved to Glutton's Bay at the Esplanade in 2005.
---
4. Telok Ayer Market – One of the first markets in Singapore
---
Built in 1824, a few years after the British landed in Singapore, Telok Ayer Market was one of the first markets in Singapore. 

Image credit: National Archives of Singapore
Its first iteration was a wooden 24m by 9m structure at the water's edge. In 1838, it was rebuilt over the waters of Telok Ayer Bay – Telok Ayer literally means "bay water" – then relocated to Raffles Quay in 1894. It was gazetted as a national monument in 1973 renamed Lau Pa Sat ("old market") in 1989.

Lau Pa Sat today.
Image credit: Wikimedia Commons
As urban development transformed the area into a business district, the market was converted into a hawker centre in 1972. It was closed in 1986 for MRT works, but the cast-iron Victorian supports were taken apart and reassembled when the building was rebuilt in the late 1980s.
Fun fact: The iconic octagonal building that Lau Pa Sat is so famous for was designed by James MacRitchie, after whom MacRitchie Reservoir is named. He adopted George Drumgoole Coleman's original octagonal building design from the 1838 version.
---
5. Commonwealth Avenue Food Centre – Closed in 2011 & reopened 2023
---

Image credit: My Queenstown
If you lived at Margaret Drive as a kid, you might recall Commonwealth Avenue Food Centre, which was built in 1969 and one of the more popular hawker centres in the West. 
The 2-storey food centre, which was only a stone's throw away from Queenstown MRT, housed 80 stalls and was popular for Teochew fishball noodles, chicken rice, and popiah. If you happen to be looking for groceries, the food centre was also located next to the Commonwealth Avenue Wet Market. 

Image credit: Roots
The wet market was housed in a dome-shaped building, which residents in the area thought looked like a Chinese coffin. No surprises then that the wet market was also known as the "Coffin Market" by locals.
The offerings here were perhaps less morbid. The 2nd floor was where sundries and other provisions were sold. But the 1st floor sold fish, meat, and even live poultry that were slaughtered on premises.
The wet market was closed in 2011 but the building has since been conserved. It recently reopened as Margaret Market, an indoor lifestyle market that has cafes, grocery stores, and a clinic and 24-hour gym.
---
6. Seletar Market and Food Centre – Now Greenwich Village
---

Image credit: irememberSG via Facebook
It's now a private housing estate, but Seletar Road was where a few blocks of flats and Seletar Market and Food Centre used to stand.
The market and hawker centre was opened in 1974. In 2000, a large pre-dawn fire badly damaged the structure with its 84 stalls. The stallholders were relocated to a temporary site nearby while the market was repaired at the cost of $700,000.

Blocks of flats at Seletar Road before they were demolished in 2005.
Image credit: irememberSG via Facebook
In 2005, the blocks of flats in the area were demolished under the Selective En bloc Redevelopment Scheme (SERS), and the market soon had to be closed for lack of business. In its place is now the mini-mall and condo development Greenwich Village. 
---
7. Neo Tiew Market & Food Centre – Popular army hangout
---
Built in 1979, Neo Tiew Market & Food Centre was located at the junction of Neo Tiew Road and Lim Chu Kang Road. If you were serving your army stint at the nearby Sungei Gedong Camp, you probably would've jio-ed your buddies for a good booking-out makan session there.

Image credit: Pok Pok and Away
It was part of the former Lim Chu Kang Rural Centre, one of only three rural centres in Singapore – the other two were at Jalan Kayu and Punggol. Rural centres were built to house Singaporeans affected by resettlement from the nearby farming areas, and were self-sufficient mini-estates.

Neo Tiew Estate in 1999.
Image credit: KC Koh via Indiegogo
The estate was vacated in the early 2000s and residents were relocated to Jurong and Choa Chu Kang HDB estates. It was then taken over by SAF soldiers for FIBUA (Fighting in Built-Up Areas) training and is now out of bounds to the public.
The dilapidated estate has since gained a reputation for being allegedly haunted. A pontianak, who was angered by an ungrateful gambler, has been spotted roaming within and around the estate.
---
8. Whitley Road Hawker Centre – Meals under a flyover
---

Image credit: Singapore Memory Project
Particularly popular with taxi drivers due to its central location along Thomson Road, the Whitley Road Hawker Centre was an open-air eatery under the Thomson Flyover.

Image credit: Singapore Memory Project
Opened sometime in the 1970s, it was famous for its prawn noodle stall with its particularly generously-sized prawns. Patrons also flocked there for the macaroni soup and pork porridge.
After it closed in the mid-1990s, the area where it stood was occupied by a futsal park, which has since been relocated due to the development of the area.
---
9. Hill Street Food Centre – Makan spot for office workers
---

Image credit: National Archives of Singapore
Across the road from Funan Centre used to stand Hill Street Centre, the first two floors of which were occupied by Hill Street Food Centre. Located next to the Central Fire Station, the food centre was a favourite among office workers in the Civic District.
It was opened in 1984 and housed relocated street hawkers from Wayang Street, Bugis Street, and Chinatown. Hill Street Centre, along with the food centre, was demolished in 2000 for redevelopment of the area. The site is currently unoccupied.
---
10. Rasa Singapura – Curated for tourists in 1978
---

Image credit: National Archives of Singapore
In 1978, the Singapore Tourist Promotion Board (STPB) – now Singapore Tourism Board – opened Rasa Singapura to represent the best of Singapore hawker cuisine to tourists. 700 hawkers applied for stalls there, but only 29 were eventually chosen.
The hawker centre was located in the prime tourism area at Tanglin, around where Tudor Court now stands. The Singapore Handicraft Centre, also set up by STPB, was just next door.

Image credit: National Archives of Singapore
Famous for its Indian rojak and satay, it was also notorious for overcharging tourists. It was closed in 1989.
---
11. Rasa Sentosa – Pre-Musical Fountain dinner dates
---

Image credit: National Heritage Board
Before Rasa Sentosa was a Shangri-la hotel on the resort island, it was the name of a food centre also spearheaded by the STPB. Located next to the ferry terminal, it was an unmissable makan pitstop during a day of fun on the island or before an evening date at the Musical Fountain.
Hawkers were invited to set up stalls there before it was opened in 1982. Those who did included Albert Street Fatty Seafood, A1 Laksa and Prawn Noodles, and Hung Kee Chicken Rice. 

Image credit: Sentosa via Facebook
The food centre was so successful that Sentosa's visitor numbers rose by 7 times after the food centre and Musical Fountain were opened. An extension to Rasa Sentosa was built the following year, and an open-air hawker centre – Sentosa Island Food Centre – was added next to it in 1987.
The food centres and ferry terminal were closed in the mid-2000s to make way for Resorts World Sentosa.
---
12. Longhouse Food Centre – Pit stop for cyclists
---
Those of you who are old enough might remember Longhouse Food Centre, a hawker centre along Upper Thomson Road. It was still around recently enough to have mentions on Internet sites such as IG, Burpple, and Foursquare, and was extremely popular as a refuelling pitstop for cyclists on their long rides.

Image credit: irememberSG via Facebook
From 1980–1988, it was an A&W restaurant with a drive-through. It then was unoccupied for more than 10 years until Kopitiam took over the location in 2000 and renamed it Longhouse. 

Soon Kee Duck Rice, when it was still at Longhouse Food Centre.
Image credit: @willurbs via Instagram
Longhouse was famous for hawker fare such as Soon Kee (Boneless) Braised Duck Rice that has since relocated to Ang Mo Kio, and Ah Hui Big Prawn Noodle, which is now at Balestier Market & Food Centre.
The site was sold to a developer in 2014 for $45.2m, and in its place now stands a 4-storey mixed development, 183 Longhaus.
---
Singapore markets & hawker centres that are no longer around
---
The markets and hawker centres on this list are no longer around and live on only in photos and memories, thanks to our busy city's constant building and redevelopment. 
Hawker culture in Singapore is such an important part of our identity that it was officially added to the Unesco Representative List of the Intangible Cultural Heritage of Humanity. If that's a bit of a mouthful, it just means that hawker centres are as integral to who we are as yoga is to India and beer is to Belgium.
So the next time you tuck into that plate of chicken rice, satay, or biryani – whether at a hawker centre, coffee shop or food court – remember that you're partaking of a vital part of Singapore's history.
Whet your appetite by reading more about Singapore hawker food:
---
Cover image adapted from National Archives of Singapore, Singapore Memory Project, irememberSG
Originally published 24th March 2022. Last updated by Gracelyn Lim on 29th August 2023.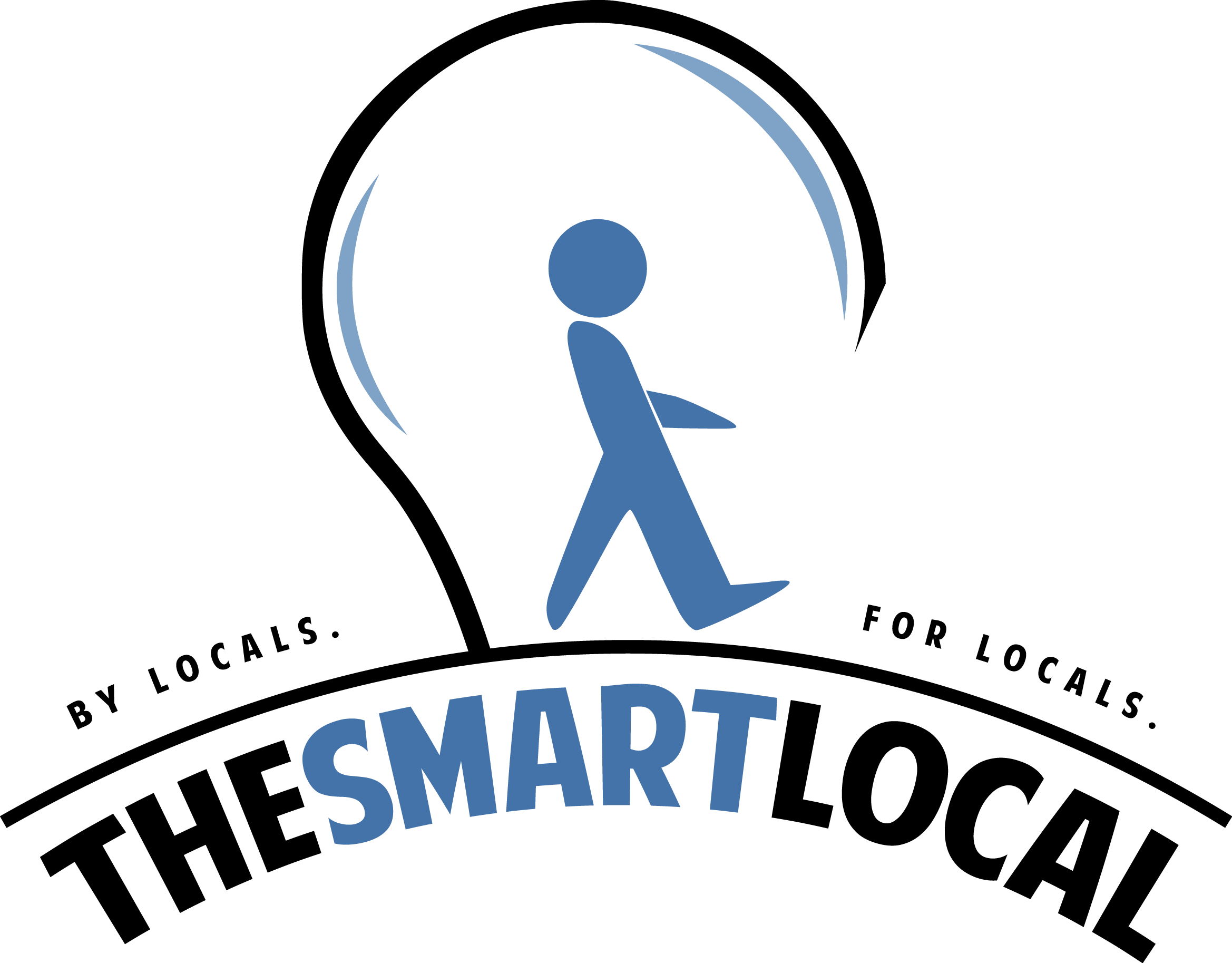 Drop us your email so you won't miss the latest news.