A getaway from the city… In the city
I'm a vacation snob. I never bought into the whole idea of staycations – how can spending the night 15 minutes from where I live be considered a holiday?! Silly me, being far too quick to judge without even having been on a staycation before.
But after my stay at Hotel Jen Tanglin with my girlfriends, I'm a convert.
Sitting at the edge of Orchard Road, it was hard to top all that action happening in town, but Hotel Jen Tanglin did. Our staycation in the heart of Singapore's most happening shopping strip was equal parts relaxing and energizing, offering much sophisticated respite.
Here are 10 reasons why Hotel Jen Tanglin is the greatest girl party staycation hotel in Singapore. Yes, up to 8 can stay in a room and you can have the chance to WIN a free stay below!
1. THERE IS A GIANT PRETZEL IN YOUR GIRLS' PARTY SUITE
I love surprises. Like finding money I never knew I had in my pocket, or cute things where I least expect. Case in point: a GIANT PRETZEL FLOAT IN THE PARTY SUITE. We couldn't help but let out squeals of delight, and didn't wait to bring it down to the pool to lounge with it.
The pool on a Tuesday morning was quiet and tranquil – although the busy Orchard Road lay only beyond the walls of the hotel, I had no trouble casting aside all my real world concerns and immersing myself in this sanctuary.
Don't worry about the high rises ruining your sunbathing attempts, either – the pool is strategically positioned to enjoy direct sunlight throughout the day. It was perfect for winding down, cocktail in hand…
…On the pretzel float, obviously.
2. It's the dream party hotel
Other than the 565 standard rooms, Hotel Jen also has 15 suites specially for groups to party at!
All four of us felt pampered to no end during our stay at Hotel Jen. Excuse the tacky reference and my questionable choice of TV shows, but from the very moment I entered our suite, I felt like Serena from Gossip Girl – an uptown girl living the dream.
There was watermelon vodka and a tray of canapes waiting to welcome us in the sitting room; large sliding doors opened to the bedroom with a king-sized bed.
I'm picky with my hotels – I'm willing to splurge if it means I get to sleep like royalty. But even then, I've never been spoilt silly by any tray of canapes this majestic. There were savoury bites like crostini and skewers as well as tons of sweet treats that I couldn't stop nibbling on once I started.
The party was waiting to happen – the fridge was readily stocked with mixers, which were free of charge, unlike most other hotels that charge for their minibar. The beer pong cups were already set up, so it was the obvious thing to do.
My watermelon vodka-impaired judgement concluded that it made for the perfect party suite – a 21st, hens' night, or simply just because – the rest wholeheartedly agreed with me so I couldn't have been wrong.
3. FOOD. EVERYWHERE. ANYTIME.
With the myriad food options available at Hotel Jen, suffice to say we STUFFED. OUR. FACES. What a grand luxury of life.
Dinner at J65, the hotel's main restaurant, was a glorious affair. There was a good spread of seafood, sushi and sashimi, salads, carved meat, hot food, and desserts. And by "good spread", I mean at the noodle station alone there were already 6 different kinds of laksa.
The hot food counters had a generous variety of mainly local dishes, from lamb chops and beef ribs to DIY kueh pie tee. Each dish tasted lovingly home-cooked yet tastefully refined, and although there were some misses, it was nothing we couldn't forgive. I was gleefully going back for seconds… And thirds, and fourths – you get the drift.
Equally impressive was the salad bar. I know what you're thinking: who in the right mind goes for the salads at a buffet dinner? Blasphemous! But hear me out – if salads ever sheds its dismal reputation as a waste of tummy space, then its revival starts here. The roasted pumpkin and beetroot salad, for one, won me over with its intricate harmony of ingredients.
But the undisputed champion in a field packed with winners was the dessert table. There was an array of desserts, from cakes and tarts to Peranakan classics and all things in between. The green tea ice cream in particular was a crowd-pleaser – lusciously rich in flavour and creamy in texture.
The international breakfast buffet the next day was held at the same restaurant. It wasn't the most extravagant, but it had the essentials of a self-respecting buffet breakfast, namely an egg chef. And ice cream.
Hotel Jen offers a variety of other dining options as well. At one end of the hotel lobby was Jen's Kitchen On-the-Go, a 24-hour cafe serving fun artisan roasted coffees, decadent milkshakes, as well as sandwiches, muffins and the like.
The Nutella latte, for one, was a solid 11/10 – bonus point for the cute barista.
Suite guests are also given free access to the club lounge. With a medley of light bites available 24/7, it kept us well-fed when the midnight hunger pangs hit. And, might I add, well-hydrated – cocktail hour runs daily from 5pm to 7.30pm, where you can unabashedly help yourself to as many drinks as you like.
Ta pao (takeaway) bags are also available at the club lounge and during breakfast at J65. Name me one other hotel that's this generous! Take a moment to register this: you no longer need to bring tupperware and a suspiciously big bag to breakfast. I'm lookin' at ya, you with the shifty eyes.
Finally, there was Rumpoles Bar. This is the part where I probably ought to mention their happy hour one-for-one house pours, but I'll just zero in on their free flow of fried chicken wings, for they were heavenly. Succulent, tender, juicy goodness blessed by the tears of a thousand angels. If not for the fact that we were headed for dinner right after, I would've shown no mercy.
4. Rent a GoPro and bikes for FREE!
And when we finally decided that we at least ought to leave the hotel, we rented the hotel's Tokyo bikes – the cutest bikes ever, might I add – for an easy 5 minute cycle to town.
We also documented our entire escapade (which included getting lost right outside the hotel, kudos to us) on the GoPro which was kindly loaned to us by the hotel. Yes, you can even rent a GoPro too for free!
Simply put, just bring yourself because Hotel Jen's got all the rest covered.
5. It's like living in your friend's fancy-ass palace
Hotel Jen was an oasis of calm amidst the bustle of the city. Its earthy interior was bathed in muted yellow light, instantly putting in the mood for a relaxing retreat once I stepped into the lobby.
The luxury that Hotel Jen exuded didn't compromise on its personality either – unpretentious and fun, it reminded me of a chic boutique hotel rather than the boring ol' marbled lobbies of most other luxury hotels.
It was the thoughtful little touches that made the hotel all the more cosy – infused water and tea as well as charging ports were freely available in the hotel lobby; wi-fi was free of charge and not even password-protected.
We were in for a treat in our suites as well – the complimentary chocolates were homemade and self-packaged while the fruit bowls were hand-cut freshly each day. We truly felt like we were living at a friend's (super fancy) place!
6. A quirky staycation experience
Each room in the hotel was furnished according to different Southeast Asian motifs – goldfish, orchid, and shophouse themes to name a few. Even the standard rooms were fashionably pepped up. The cosy bay window sofa overlooked the hotel pool; the under-bed mood lighting created an illusion of a floating bed when we turned off all the other lights at night.
7. They support local businesses…
I plead guilty to scouring local art markets looking out for handmade accessories by local jewelers, or quirky things like Nasi Lemak green tea leaves (yes, it's a thing).
So does Hotel Jen, which clearly has got great things brewing – their coffees are lovingly brewed using coffee beans by local artisan coffee roaster Nomad the Gallant, and boasted a nuttier profile and a pleasantly strong aroma. Aforementioned cute barista, as well as the rest of the restaurant team members, even donned locally handmade artisan aprons.
Sure, we would've easily missed out on these minute details if not for the fact that we were told of them, but it's often what goes on behind the scenes that would really wow you, as it did us.
8. …And local talent too
You'll spot local singers performing in the hotel lobby every Sunday at brunch. That Sunday, the folks at Hotel Jen invited 2 buskers they spotted along Orchard Road to perform at the hotel.
Lobsters for breakfast, yes please.
9. Plenty of insta-worthy spots
In case you haven't already noticed, I'll just directly point out that Hotel Jen was such a photogenic hotel. And that's key, because real talk, your staycation didn't really happen unless you have an epic picture of it on Instagram.
We were particularly amused by the trick-eye bicycles in the lobby, and spent a good 15 minutes trying to get a shot of us seemingly flying off our bikes when tilting the photo sideways. There was the occasional bemused traveler passing by and giving us odd stares, but hey, we've done way worse like standing on chairs to get the perfect flatlay of our brunch, so it was no biggie.

The behind-the-scenes was NOT glamorous. (Don't attempt to jump on the bikes, though, it's only a feature wall!)
10. Regular events for hotel guests
We hardly had to leave the hotel during our entire staycation – there was so much to occupy us, and I haven't even got started on Hotel Jen's regular happenings for hotel guests, from cocktail making to wine appreciation to barista showdowns.
About Hotel Jen Tanglin
Not to be confused with its debatably more famous sister, Hotel Jen OrchardGateway, Hotel Jen Tanglin is equally a hotel you'd want to comfortably retreat in. Occupying the space of the former Traders Hotel, it recently underwent a major rebranding; the freshly reinvigorated Hotel Jen Tanglin is full of promises and surprises.
Our stay at Hotel Jen Tanglin was quirky in every aspect, from the way we were pampered like princesses to the hotel's facilities and unique touches.
The vacation snob in me admits defeat – staycations are cool. Have a staycation. Now.
Prices: Standard rooms from $220++ per night; Executive suites from $350++ per night
The special party staycation package is $700 and available here.
Address: 1A Cuscaden Road, Singapore 249716
Main Line: (65) 6738 2222
Reservations: (65) 6831 4222
Win a staycation with Hotel Jen Tanglin's Girls Party Staycation that can accommodate up to 8 people in the Executive Suite!
From giant floating pretzels to a watermelon full of Vodka, this is all you need to do to win the party staycation of the year:
Like and share THIS Facebook post.
Comment ANYTHING you want on it! (Comment on our FB post and not on this article please!)
The contest ends in one week on the 28th of January. Good luck everyone!
This article was brought to you by Hotel Jen Tanglin Singapore.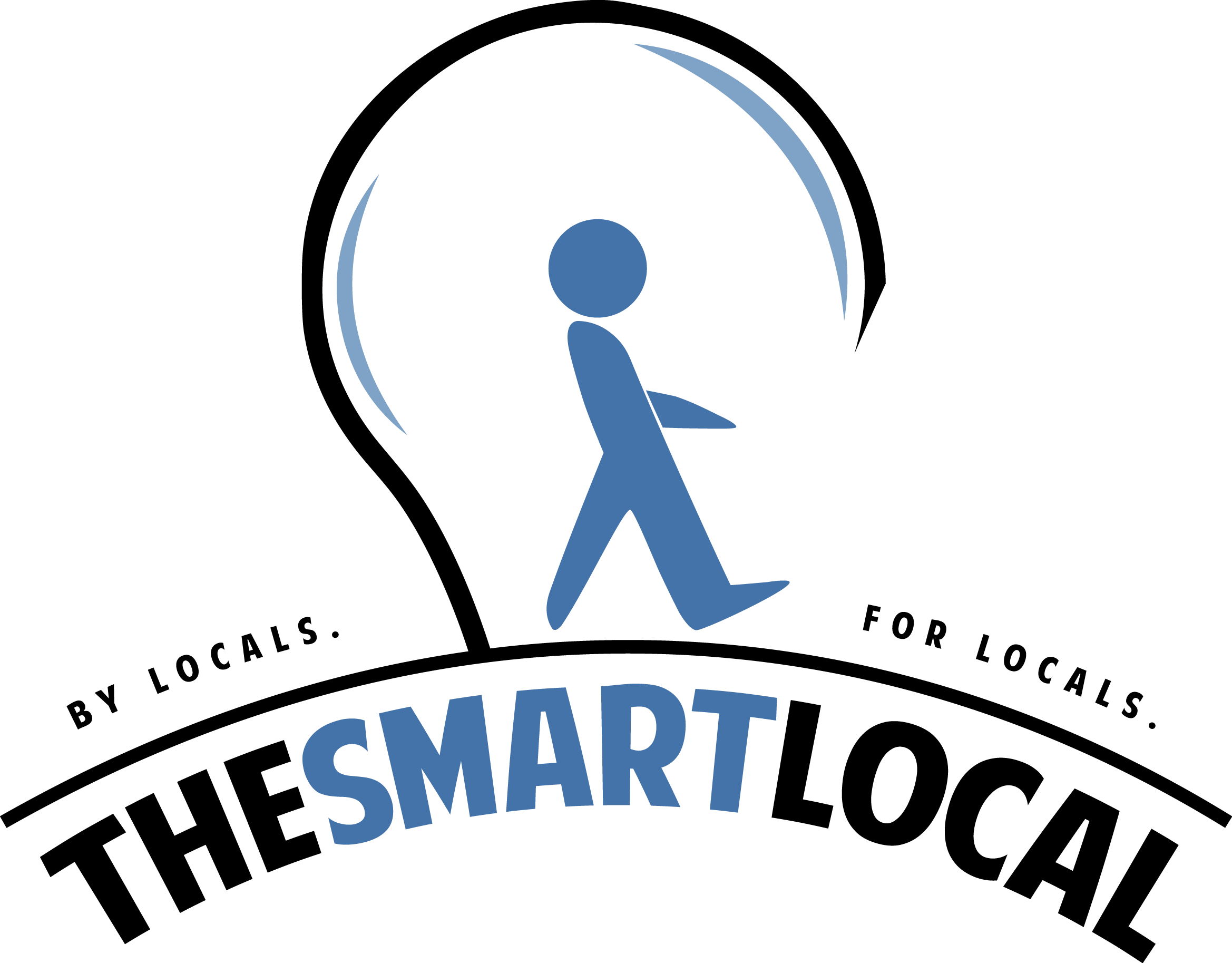 Drop us your email so you won't miss the latest news.