Stunning boutique hotels that'll make you fall in love
Often when the term 'boutique hotel' is used, people think of a luxury hotel fitted with expensive chandeliers catering to an exclusive clientele with an equally luxurious receipt. However, in today's booming tourism industry, visitors no longer have to face wallet-crushing, heart-breaking prices for a lavish stay.
Some of these boutique hotels feature 5-star fit and furnish and promise comfort only for a 3-star price tag. It doesn't get any better than that! This list of 17 gorgeous boutique hotels will reveal some of Perak's most quirky, stunning and affordable accommodations.
1. M Boutique Station 18
M Boutique Station 18 is the second hotel from the M Boutique chain. This unique hotel tags itself as a Jazz Tribute. Featuring stark contrasting monochromatic furnishings, this hotel takes its inspiration from jazz bars of the past. Black chandeliers, monkey cages, and rustic grey furniture adorn the rooms and communal areas, lending it a stark yet classy vibe.
Station 18 also offers casual dining in the form of the Myth Expresso Bar, featuring coffee art in a brightly lit and woodsy café. Guests are treated to a certainly unique accommodation experience. M Boutique Station 18 is certainly a place to visit for any fans of the golden age of jazz, or anyone looking for a visually appealing and thematic experience.
Location: 15 – 23 Jalan Pengkalan Barat 35, Taman Pengkalan Jaya, Station 18, 31650 Ipoh, Perak, Malaysia
Rates: RM200-420 per night
Book a room here now!
2. Happy 8 Retreat
The Happy 8 Retreat is an eclectic homestay displaying many unusual wooden crafts and furniture. Originally a showroom for timber art, it was converted into a homestay featuring uniquely hand-painted art and crafts. Happy 8's rooms do not have any specific room design, but instead are a collaboration of ideas between the staff in order to maximize guest experience.
Every part of the hotel has been meticulously created by hand and features pieces of old and different wood. The communal areas feature gigantic wood chandeliers, exotic masks, and dangling decoration wood cubes. Downstairs, the Happy 8 Café offers guests a retreat back into nature. Guests will enjoy the beautiful murals on the walls and floor of the hotel and café.
Location: 8, Jalan Shah Bandar, Taman Happy, 31650 Ipoh, Perak, Malaysia
Rates: RM200-400 per night
Book a room here now!
3. Merge Summit Boutique Hotel
Merge Summit Boutique Hotel is a low-density lodging of only 25 rooms, with 4 exclusive themed rooms. Guests can enjoy a beautifully themed retro-styled room, or an industrial-styled room (as pictured above), a modern-styled room, or an urban-designed room.
The hotel prides itself on its themed rooms as no two guests will have the same experience within its lodgings. Merge Summit is strategically placed near the Leaning Tower of Teluk Intan, as well as the famous Rojak and Chee Cheong Fan stalls.
Location: No., 54, Jalan Changkat Jong, 36000 Teluk Intan, Perak, Malaysia
Rates: RM88-208
Book a room here now!
4. MH Studio Hotel
You'll feel quite exclusive at MH Hotel, as it's an ultra-low density hotel accommodation of only 23 units. Consisting of beautiful red-orange themed Chinese-style décor juxtaposed with contemporary furnishings, this oriental hotel gives off familiar and inviting vibes.
If you think 23 puny units means cramped spaces, you're wrong. Even families are welcome with open arms as there are spacious family suites available – perfect for restless kiddos having fun with hide and seek! With complimentary Wi-Fi included with every check-in and a full-fledged bar-styled cafeteria, you might not even want to leave MH Studio Hotel.
Of course, a pleasant stay is only complete with good customer service. You won't need to worry as patrons of this hotel share that proactive service served with a smile is a constant at MH Hotel!
Location: Block C-10, Soho Jalan Sultan Iskandar Shah, Ipoh City, Ipoh, Malaysia 30000
Price range: RM220-430 per night
Book a room here now!
5. Sekeping Kong Heng
Sekeping Kong Heng is an eclectic, unique guesthouse that you don't see often. Hidden behind the famous restaurant Ipoh Kong Heng, the converted hostel is now popular for its minimalist yet retro charm. Calling out to all hipsters – the boutique hotel gives off the timeless feels; annexing old, rustic décor with grungy metallic features.
The hotel also sports dorm room-style lodgings for larger groups of visitors to book – a pretty example is the glasshouse floor as featured above. Guests can also book glass boxes – suspended rooms encased in glass for a one-of-a-kind experience.
Location: 74, Jalan Bandar Timah, 30000 Ipoh, Perak, Malaysia
Rates: RM220-800 per night
Book a room here now!
6. Golden Roof Hotel
Conveniently located on busy Jalan Ampang Baru, Golden Roof Hotel boasts of 80 grand rooms, including Premier Suites and family-friendly rooms. Golden Roof not only has a 24 hour check-in, but also assures of not only night rates, but hourly day bookings as well. It is extremely customer-friendly, assuring of free Wi-Fi, an express check-in/out, as well as facilities for disabled guests.
The rooms can be booked under seasonal packages – an upcoming one is aptly titled The Valentines Suite Package. Facilities include a day spa and massage centre.
Location: Jalan Ampang Baru 6a, Kampung Ampang Baru, 31400 Ipoh, Perak, Malaysia
Rates: RM48 hourly, 150+ per night
Book a room here now!
7. Ella Inn and Spa
You don't see many unique boutique hotels like Ella Inn and Spa – boasting various facilities which are certified holiday essentials such as a sauna, shared BBQ grill, and a beautiful Zen garden. The lodging assures guests of homeliness and comfort, as reflected in its warm furnishings and tranquil vicinity. Although simply designed, the rooms are functional and fuss-free!
If you're the kind who can't stop gawking at scenic views spewing nature's favourite colours, Ella Inn and Spa is for you. Check out the magnificent view of cliffs and a sea of green! You just want to kick back and relax, temporarily forgetting about the toils of life.
The inn also hosts 24 hour servicing of rooms and front desk. Entertainment junkies will be glad to know that it's  nestled comfortably within a short driving distance of a golf course, waterfall/riverside walk, and the renowned Lost World of Tambun theme park.
Location: Persiaran Klebang Selatan 2, Taman Bertuah, 30010 Ipoh, Perak, Malaysia
Rates: RM200+ per night
Book a room here now!
8. The Shop Hotel and Café
The Shop Hotel prides itself on its tagline: "More than just a shop". Its distinct logo, branded on everything including pillows, towels, and even coffee art proves how much detail the hotel puts into every room and service. A café and hotel merged together, guests are able to check-In right at the café bar.
Rooms are small and minimalistic, equipped with free Wi-Fi. The hotel assures of a 24 hour front desk as well as ground floor rooms for disabled and elderly guests. The coffee is a staple of The Shop Hotel, and guests enjoy cheaply priced drinks of excellent quality.
Location: 1, Jalan Seri Delima 2, Taman Seri Delima Ii, 33000 Kuala Kangsar, Perak, Malaysia
Rates: RM100+ per night
Book a room here now!
9. M Boutique Hotel
One of the hotels under the M Boutique chain, M Boutique Hotel is one of the top boutique hotels in Perak. Guests enjoy 3 special themed floors: The Adventure Theme – as pictured above, this floor is inspired by safari-themed furnishings, The Majestic Theme – "raw, industrial, concrete", and The Excelsior Theme – colourful displays inspired by butterflies and beetles. This unique boutique hotel prides itself on its in-house boutique with custom made products, and a bar/eatery in the lounge area.
M Boutique Hotel is popular not only with guests, but with photographers – various fashion and photography shoots occur within its unique settings. This hotel is truly urban vintage chic.
Location: 2, Hala Datuk 5, 31650 Ipoh, Perak, Malaysia
Rates: RM200-420 per night
Book a room here now!
10. Yew Boutique Hotel
Yew Boutique Hotel, nestled in the town of Teluk Intan, is strategically located a mere 10-15 minutes walking distance away from the famous Leaning Tower of Teluk Intan. The hotel prides itself on its distinctive and unique furnishings – modern and funky, yet with a sense of homeliness to comfort the adventurer away from home.
The hotel also offers many facilities and services, such as a large mezzanine area perfect for birthday bashes and serious business conferences. If you require somewhere more exquisite for special events, the panoramic rooftop terrace is always there for you.
The Yew Café in the lounge area is known for its signature coffee beans and cakes, which is popular amongst visitors and guests.
Location: Jalan Pasar, 36000 Teluk Intan, Perak, Malaysia
Rates: RM70-140 per night
Book a room here now!
11. SSL Traders Hotel
SSL Traders Hotel is a chic and tastefully furnished hotel with various amenities for guests to enjoy. Boasting a warm atmosphere, SSL Traders offers modern rooms with touches of Zen-like decoration to induce comfort and calm in guests.
SSL Traders is equipped with not only a fitness centre, but multiple all-day dining restaurant which serve Halal local and western food, Chinese recipes, and bistro-style meals. Guests and visitors can also rent the event spaces for cocktail parties and/or business functions. Various tourists attractions of Taiping are only 15 minutes away from the hotel.
Location: No.43, Jalan Medan Perwira Satu, Medan Perwira., Kamunting, Taiping, Malaysia 34600
Rates: RM120-160 per night
Book a room here now!
12. S Boutique Hotel
S Boutique Hotel is a fairly new hotel with its trademark whimsical and bright paint décor. Guests should not be afraid – the rooms are tastefully decorated with simple yet quirky designs, like printed themed sofas and colourful funky bedsheets.
The service has been remarked to be excellent, and the environment has been complimented as friendly and comforting. This boutique hotel may be simple, however guests looking for a budget with comfortable and a unique experience need not look any further. Situated 10 minutes away from many eateries and The Lost World of Tambun, it is a hotel especially popular with families.
Location: 76, Jalan Raja Dihilir, Taman Canning, 30350 Ipoh, Perak, Malaysia
Rates: RM75-100+ per night
Book a room here now!
13. Tune Hotel Taiping
Under the Tune Hotel flagship line, Tune Hotel Taiping is a quirky, lavishly furnished hotel with just over a hundred rooms. The décor used is contemporary meet geometric designs, with black capped lights and brightly coloured fittings. With its signature red accents, the front desk is decorated with white doodles which complement the hotel's comforting and casual environment.
Tune Hotel Taiping is situated a few minutes away from the Taiping Lake Gardens. Guests can enjoy quick and personal service from staff, and indulge in the hotel's eatery downstairs.
Location: No. 67, Taiping Centre Point Susur Larut, Persiaran Taiping, 34000 Taiping, Perak, Malaysia
Rates: RM100-200 per night
Book a room here now!
14. D Hotel Seri Iskandar
D Hotel Seri Iskandar boasts of luxury accommodation with rooms tailored in four specific ways. The largest of the rooms include the Executive Suite: the master bedroom is equipped with a large en-suite bathroom and Jacuzzi. The simplistic contemporary design of the rooms are popular with many visiting executives, as well as vacationing families.
Not only does the hotel offer reasonably priced comfort, but meeting and event rooms are up for rent. The hotel is connected to D Mall, which hosts three floors of fashion, food, and fun. Located strategically between Universiti Teknologi Petronas and Universiti Teknologi MARA Perak Kampus, it is also a popular place for visiting students, parents, and professors.
Location: 526, Lebuh SIBC, Bandar Seri Iskandar, 32610, Perak, Malaysia
Rates: RM140-180 per night
Book a room here now!
15. French Ipoh Hotel
French Hotel Ipoh is a largely famous hotel in its area – known for its lavish settings yet affordable prices. The rooms are known to be spacious and tastefully decorated, either in classic fittings (as pictured), or modern-style rooms with contemporary furniture like quirky chairs.
Vibrant accents mark both the inside and outside of these rooms. Some of its popular features include the glass-cased bathrooms equipped with solar-powered shower heads, which have a rainfall feature to let water cascade down. Free Wi-Fi is included in every room package. French Hotel also boasts of a café, as well as free parking for visitors who opt to drive to Ipoh.
Location: Jalan Dato Onn Jaafar, 30300 Ipoh, Perak, Malaysia
Rates: RM120-150 per night
Book a room here now!
16. Indulgence Restaurant and Living
Indulgence Restaurant and Living is housed in a beautiful colonial villa. Created by established chef and entrepreneur Julie Song, this hotel-slash-restaurant is strikingly regal in its décor, favouring extravagant furnishings with a unique colour theme for every room. Even the bathrooms have been lavished in items collected from flea markets, featuring painted wall panels and textured sinks.
Indulgence hosts up seven guest rooms – each inspired by the themes Contemporary, Thai, Italian, Chinoiserie, Moroccan, Rococo, and English Country. The award-winning Indulgence Restaurant features Western desserts plated by Julie Song herself. Certainly not a place to miss if you enjoy fantastic food and luxury lodging.
Location: 14, Jalan Raja Dihilir, Ipoh, Perak, Malaysia
Call +60 5-255 7051 for rates/reservations
17. Ipoh Bali Hotel
Ipoh Bali Hotel is a gorgeous boutique hotel decorated with structural and spectacular wooden furnishings. Inspired by Balinese architecture, Ipoh Bali features furnishings such as bamboo cages, antique and rustic wooden pieces, as well as a merge with contemporary design and plant features.
As the hotel only features twelve rooms (of four different types), the rooms cater to guests' personal needs, as well as try to recreate an authentic Balinese environment. Many of the decoration pieces were brought in from Indonesia. Elephant-shaped door knobs adorn the rainfall shower in the bathrooms. A little taste of Bali is evident here, right in the heart of Ipoh.
Location: 12, Lorong Cheah Cheang Lim, 30350 Ipoh, Perak, Malaysia
Rates: RM200-480 per night
Book a room here now!
Kickstart your vacation
Now you know you're spoilt for choice with a myriad of beautiful boutique hotels in Perak, it's time to start making holiday plans. Many of these boutique hotels not only have the potential to take you to another dimension, but are also within a stone's throw to lip-smacking Malaysian food. There's no time to waste, kickstart your holiday today!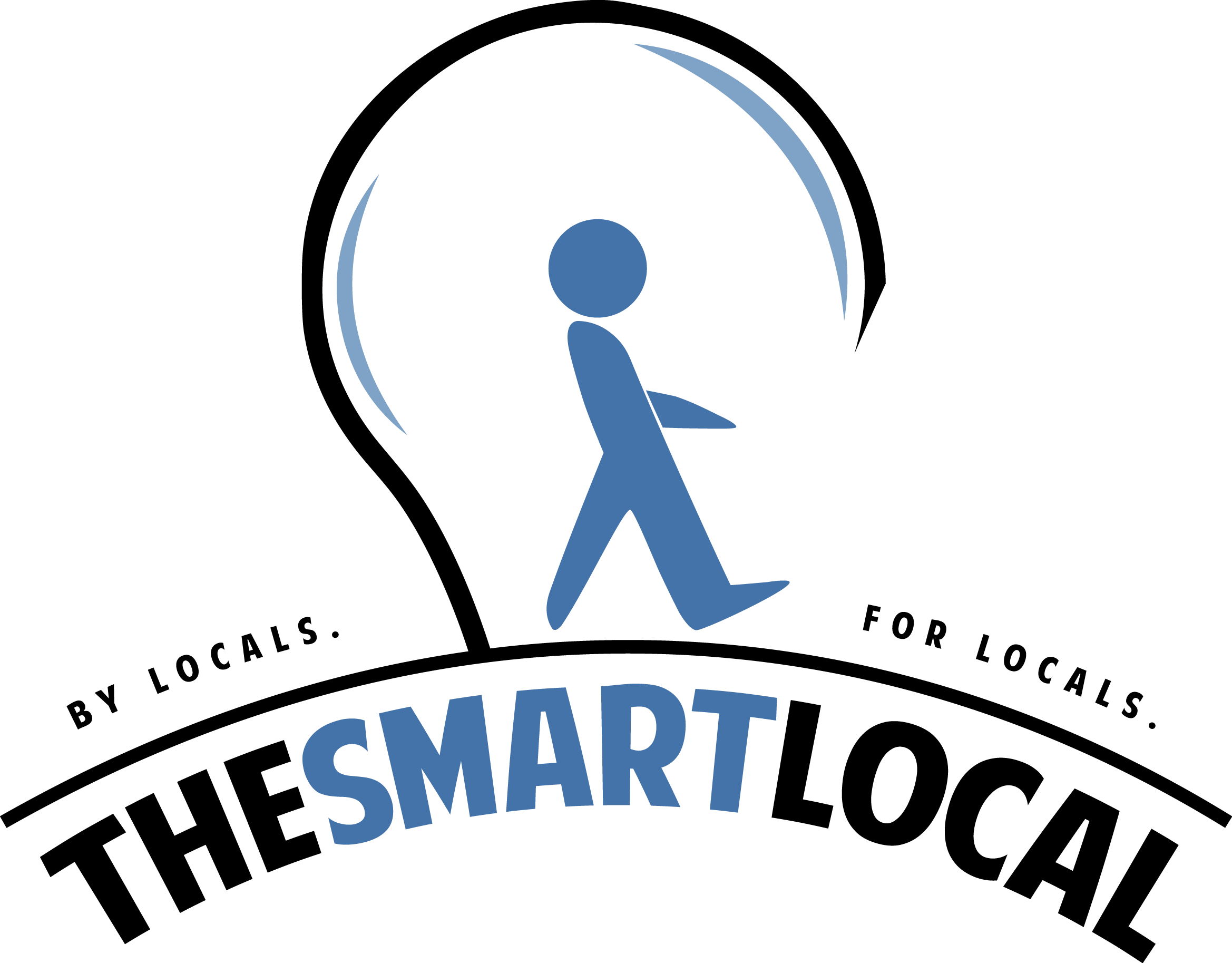 Drop us your email so you won't miss the latest news.