NS things to get
---
There comes a time in every Singaporean boy's life where he becomes a man. It involves two years of commitment and a "wife"… in the form of a rifle. Jack Neo even immortalised it on-screen in his series of films. We're, of course, talking about National Service.
But before the book-ins and buzzcuts, there comes the all-important question: "what to bring ah?". We got you fam. If you're at a loss of what to stuff into your backpacks on Day 1 of your army journey, here's a cheat sheet to all the barang barang you should get beforehand. Thank us later.
Read more shopping guides:
---
1. Cap – to hide your botak head when booking out
---
The increasingly popular bucket hat also can
Rule of thumb: don't look like one. 
You might be heading into Pulau Tekong with a full head of hair. But by the day's end, you'll be grazing your hands over your newly minted botak head. Truth is, not everyone looks good without a fringe, and to look decent for the outside world upon your first book-out, you can take comfort in hats or caps.
The last thing you'd want is to have to deal with judgmental looks that scream "chao recruit!" when you're out and about. 
---
2. Snake brand powder – to soothe your itchy armpits
---
Image credit (left): @adiantum.thaicraftkt
The first war you should declare in Basic Military Training (BMT) is one against body odour. Combat smelly armpits with Snake Brand Prickly Heat powder. No stranger to a soldier's arsenal of must-haves, these help reduce your perspiration level while leaving you smelling fresh. Plus, they also come in hella useful when you can't shower.
P.S. it even comes in shower gel form if you want extra protection.
---
3. Religious item – in case you see hantu
---

Me, waking up at 4AM in the bunk convincing myself that the sound I heard was *just* the wind.
Image credit: knowyourmeme.com
Maybe you've heard the story about the pontianak sitting on the Apex Ladder obstacle in BMT during the middle of the night. Or perhaps the case of a recruit's locker creepily overturned because he brought in pork to the island and offended the spirits.
Whatever the case, when it comes to ghosts in Tekong, don't play play. To give yourself some psychological assurance against the supernatural, bring in a religious item, whether it's a rosary or an amulet. 
Better to be safe than sorry – although these won't work against the equally scary enciks roaming your bunks. 
---
4. Spectacle band – so you won't be "blur", literally
---

Image credit: msowmoss.com
One of the most infamous army sayings: "act blur, live longer" a.k.a. what you don't know won't kill you a.k.a. just pretend you don't know anything to avoid doing work. 
But what you can't afford to have blur is your eyesight. Secure your specs firmly to your head with a spectacle band, to ensure you can run, march, and even shoot your rifle with 20/20 vision.
---
5. Electric razor – because you won't look as cool as Walter White 
---

Rethink keeping that moustache. You probably won't look as cool as Breaking Bad's Walter White.
Image credit: tvstyleguide
You might be botak up there, but your facial hair is going nowhere if you don't maintain your grooming. Not everyone can pull off the Heisenberg look, so you'll want a quick and fuss-free way to get a clean shaven look every day. 
Disposable razors? Where got time. Invest in an electric razor that will save you the need for shaving cream while getting the job done first thing in the morning. I mean if all else fails, at least you'll be wearing masks most of the time, right?
---
6. Wet wipes and face wash – to clean off your handsome face 
---
When you're mask-less during outfield, another kind of disguise you will don is that of camo cream. But those gooey green and black streaks across your face won't do it any favours. A pimple outbreak will NOT sit well with your partner when you meet them on your book-out dates.
Wet wipes work best when getting off the gunk on your face while you're in the middle of a godforsaken jungle. Double up with a solid face wash when you're back in the bunk to make sure your skin is squeaky clean and silky smooth.
---
7. Febreze – to save time on washing clothes
---
Chances are, you'll be reusing the same uniform and set of T-shirt and shorts a few days in a row while in camp. No judgement there – I did it too. Aiyah, it's just easier since there's barely time to do proper laundry.

To make everything from your uniform to even your helmet smell good in a err, breeze, make sure to pack along a bottle of Febreze with you. 
---
8. Army print disposable face masks – to match your No. 4 uniform
---
Image credit: Amazon
In this Covid-19 era, one new accessory to wear out is that of face masks. And if you still want to make your NS OOTD ~fashun~, pair it with an army-print disposable face mask, available online. 
They even have blue and grey variations so you can keep up the trend if you're posted to the Airforce or Navy. 
---
9. Portable charger – so you can text bb "goodnight"
---
10 years ago, camera phones weren't even allowed into Tekong – which meant your Nokia brick being able to survive a week without even needing a single charge. But since iPhones and Androids are now permitted, you'll need to add one more item to your packing list: portable charger.
From quick calls to your partner at night to playing word search when you're bored, your smartphone will rely on a portable charger to make sure it's all charged up.
---
10. Clothes hangers & pegs – so your bunkmates don't anyhow steal your t-shirt
---

Image credit: Carousell
Sharing a living space with 13 other guys is no joke sia. If you decide to do laundry after all, then make sure to distinguish your drying uniforms with your own hangers and clothes pegs. Imagine wearing someone else's sweat-stained tee by mistake… 😳 
---
11. Strepsils – to sing "Purple Light" and not zhao xia 
---
Image credit: The Singapore Army
"Training to be soldiers, fight for our laAaaN- *cough cough cough*". Between the all-time army hits you'll learn to be forced to love over time like "Purple Light" and "When The Cold Wind Blows, BMT is practically a music school too. 
Plus, with all that shouting of commands during marches and drills, your throat will thank you for some Strepsils. How else are you gonna shout "cheers!!!" with your friends over drinks on the weekends? 
---
12. Salonpas / Pocari Sweat – so you can still run 2.4KM without wanting to die
---
You'll be doing a lot of running in BMT. But you're no Quicksilver or The Flash, which means aches, sores and dehydration are bound to happen. 
To speed up your recovery process, Salonpas and Pocari Sweat will be your best friends. Bring these along your book-in and who knows, you just might inch closer to IPPT gold. 
---
13. Waterproof watch – to countdown the seconds until book out
---

Image credit: Reddit
Leave your Rolex and TAG Heuers at home fellas. Don't rough it out with your expensive timepieces and opt for a simple Casio instead – these cost less than $15 online or from the Army market.
Simple yet sturdy, they'll go through every high and low with you – from providing your IPPT timing to counting the seconds until "book out loh!"
---
14. Triangle underwear – to protect your family jewels
---

Image credit: justpo.st
Boxers or briefs? Just kidding, you don't have a choice. Triangle briefs are the only kind of underwear you'd be allowed to wear in camp, so as to give your ahem, "lil' bro" better security. They help to avoid uncomfortable situations of abrasions or skin chafing too.  
Time to stock up on cheap ones from Isetan, or wait for a Calvin Klein sale. 
---
15. A pen with actual ink – to be a true "thinking soldier"
---
You might be relieved to know that NS is not all blood, sweat and tears. On occasion, you'll also get to relax in an air-conditioned theatre for lectures, taking down notes or signing off documents.
Don't be that guy that always borrows other people's pens. Just bring your own.
---
16. Panadol – in case NS really damn headache
---
Tekong is a new environment that will take time to get accustomed to. And in that process, your physical and mental state will inevitably go through fluctuations. If you want to be an A+ soldier and aim to go OCS eventually, pack some ever-trust Panadol to counter the first sign of sickness or a headache.
---
17. A book – to maintain some form of sAnItY
---
Read NSMan and Pioneer magazines for leisure? No thanks.
Image credit: Carousell
When you're already living and breathing NS 24/7, chances are, you'd want to focus on anything else in your spare time. Avoid the horror of resorting to NSMan and Pioneer magazines as leisure reads and bring in a book instead. Even Twilight would help take your mind off NS stuff.
---
18. Music streaming subscription – to "emo" on public transport
---
Salute to all NSMen that travel from the far West or North all the way to Pasir Ris for book-ins. The bus or train rides must be a pain to deal with, which you'd probably soften by listening to sad songs as you get further and further away from loved ones and freedom.
Have all your emo songs on demand with a music subscription service, so you can listen to Justin Bieber's "Lonely" on the ferry to Tekong while you die a little bit on the inside.
---
19. Trash bags – to "cheat" your way through standby bunk
---
Image credit: Netflix
Hate cleaning? Me too. Rumor has it that besides being useful for the obvious reasons, trash bags are also a cheat code way to get your bunk cleaned faster. And you'll know soon enough: "the faster area cleaning is done, the faster ya'll can book out". 
If you lay trash bags on all your surfaces that gather dust, all you'd need to do is throw that away to save yourself the trouble of scrubbing and wiping. We can't guarantee that this is a fool-proof method that will bypass the occifers, but hey, worth a shot.  
---
20. Common sense & an open mind – cannot buy, because priceless
---

Image credit: Hidden Singapore
Whatever you pack for BMT and Tekong, they won't matter if you don't bring along some common sense. Your two-journey doesn't have to be that hard, as long as you follow the instructions properly and don't make dumb mistakes. 
Keeping an open mind to new experiences is also a healthy way to get through the motions – take whatever struggles you face as learning lessons and stepping stones for valuable character development. 
---
Things to get for NS
---
Image credit: BMTC
Enlistment is both an exciting and dreadful period of any Singaporean boy's life – and knowing what things to get for NS is a whole different ball game altogether. 
Hopefully this list eases your transition into Tekong a tad easier. Those two to four months of BMT life might seem like forever, but one day you'll look back on them with more fond memories than bitter ones. 
Can't get enough of NS? More related articles:
---
Cover image credit (right): Reddit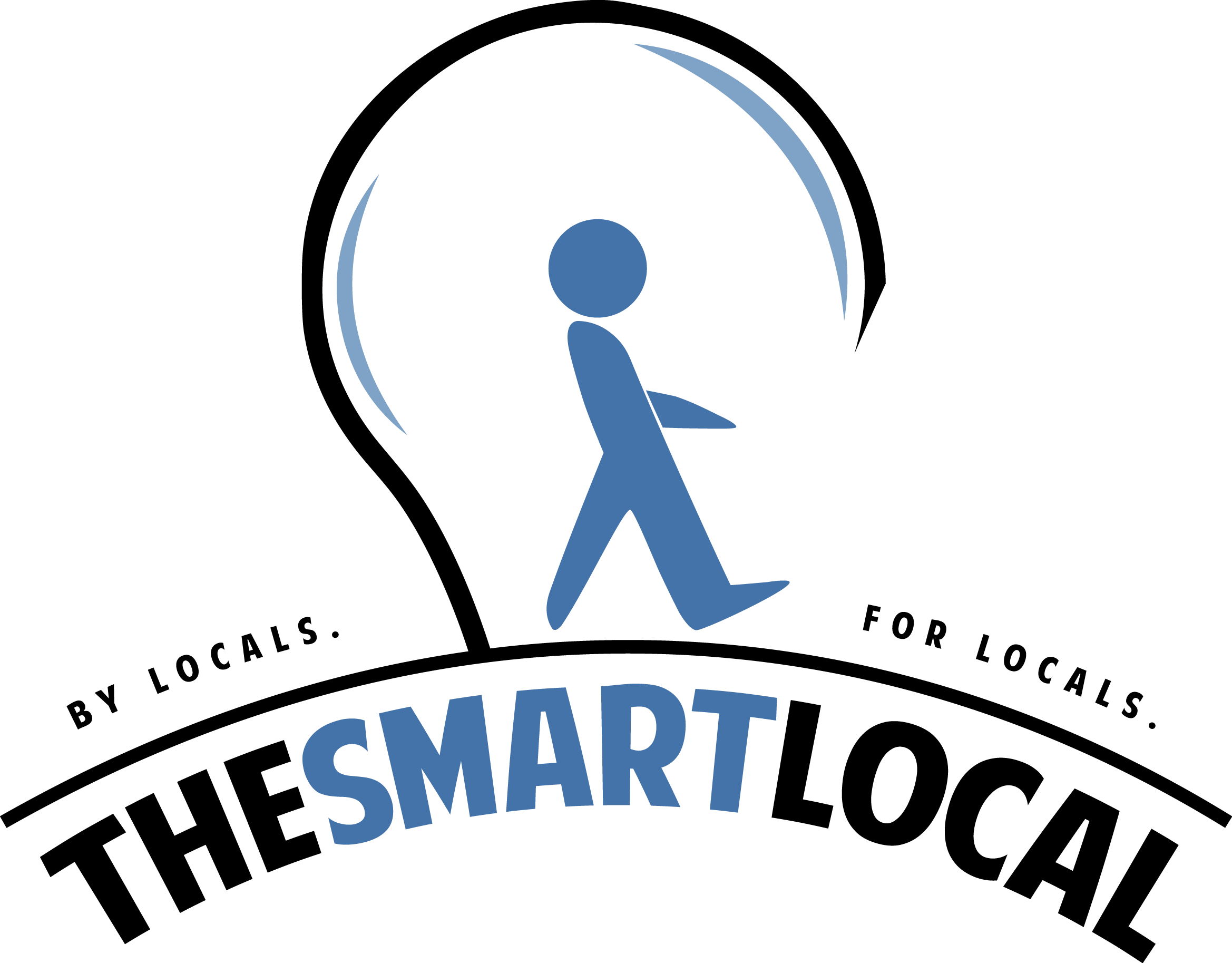 Drop us your email so you won't miss the latest news.