HDB corridor transformations in Singapore
---
The HDB corridor is an iconic facet to life in Singapore, connecting you to and fro the outside world and serving as a public facade of one's sanctuary. Whether you want to glam up your corridor space for the sake of personalisation or wish to achieve high-level aesthetics that will wow guests and passers-by alike, here are six ideas for HDB corridor transformations.
Of course, there are limits to how much you can alter the appearance and accessibility of a space that's ultimately public and shared. Apart from design inspo, we've also included a breakdown of guidelines for HDB corridor transformations – dos and don'ts to prevent you from getting into trouble with HDB and NEA, or inducing the chagrin of your neighbours.
Check out our other home decor and renovation guides:
---
HDB corridor rules – renovations & customisations that are illegal
---
Image credit: SQ Feed
You may recall the Tampines HDB corridor fish tank incident, where a built-in koi tank outside a ground-floor unit was ordered to be dismantled in early 2019. Prior to the intervention from the town council as well as HDB itself, the homeowners were actually able to maintain their pretty tank for three whole years.
Alas, it was ordered to be removed as the construction of an attached fish tank violated a series of HDB guidelines. Even if you're not planning on setting up a mini aquarium outside of your home, here are some HDB corridor rules to be mindful of:
---
No obstructing means of escape – including pathways & staircase landings
---
Image credit: Wikimedia Commons
The pathway of HDB corridors has to maintain a clearance of at least 1.2 metres in width. This also means that installing fixed laundry racks is not allowed, but collapsible ones are still a-okay.
Besides enabling a swift escape in emergencies, this is also the minimum clearance needed for wheelchair and stretcher access. 
---
Avoid excessive storage of combustibles
---
This includes shoe boxes, cardboard boxes, stacks of newspaper and so on. When in doubt, a clutter-free corridor poses the least fire hazard. That said, residents often utilise the outdoor space to keep belongings handy, be it shoe racks for quick and easy access or a stash of cardboard boxes saved for recycling. 
We assume that decorating your corridor with adornments to a certain degree is fine – at your own discretion as HDB has not released any hard and fast rules as to how much is too much. Read up on the full set of HDB corridor guidelines to make sure you're not flouting any rules.
Now that that's out of the way, here are some creative HDB corridor transformations you can achieve:
---
1. Grow a vertical garden of herbs & vegetables
---
Image credit: Cromly
This one's for green-thumbed folk who want to expand their home gardens beyond interior confines. Opt for a vertical garden so you can stack your plants upwards, instead of cluttering the public walkway with bulky pots. 
This also means you won't have to weave through a maze and struggle to reach the inner pots when watering your plant babies, and are safe from infringing on your neighbours' territory. Going vertical also allows your plants to capture the most light, so it's a win-win-win!
---
2. Receive your bulky parcels in a delivery box with safety lock
---
Image adapted from: Shopee
This is a wise investment for those who go on frequent online shopping sprees, and rack up purchases that are too big to squeeze into the letterbox. Most schedules don't allow sitting by the door on standby to wait for your parcel, meaning you'll either have to collect it at the post office or instruct the delivery person to place it outside – running the risk of stolen mail.
Installing a password-protected delivery box along the corridor means you can set one-time passwords for your delivery person to unlock and safely deposit your loot within. It also doubles as a receptacle for food deliveries so you can have contactless collection, or for friends and family to drop by and pass you items securely – even if you're not around to receive them. You can get a digital parcel delivery box on Shopee for less than $150.
---
3. Play around with textured flooring like wood, grass & cobblestone
---
Image adapted from (L-R): Renonation, Filmplace
Besides amping up the aesthetic factor tenfold and making the surroundings of your HDB unit look straight out of an interior design magazine, temporary textured flooring is also quick and easy to install and dismantle – perfect for those who like to switch things up on the regular. It's akin to mixing and matching customised flooring on games like The Sims and Pet Society.
Fake grass patches give your entrance the illusion of a luscious front yard, which is a fantasy for many of us concrete jungle dwellers. Adding some cobblestone or wood flooring tiles also creates a designated area for visitors to remove their footwear without having to step onto the dirtied ground.
---
4. Set up a chalkboard or wallpaper to leave notes & announcements
---
Image adapted from (L-R): Lazada, Carousell
Jazz up the entrance of your home with some DIY cafe aesthetics. Setting up a chalkboard or pasting a small sheet of removable chalkboard wallpaper lets you express your creativity and come up with new doodles whenever inspiration hits. You can purchase a large roll of adhesive chalkboard wallpaper online for a little over five bucks, enough to last you months.
Do note that HDB and town councils have regulations surrounding wall decorations along public corridors, so we suggest you paste small and modest pieces of chalkboard wallpaper instead of transforming the entire wall black.
Use it to design warm and personalised welcome greetings for your house guests, especially when it comes to livening up the mood for a special occasion. It also serves as an effective way to convey announcements and things to note for visitors including postmen delivery riders – telling them "Doorbell is broken, please knock", for instance.
---
5. Create a bird resting station with recycled bottles & cartons
---

Visual for reference only, please do not fill your bird resting station with food!
Image adapted from: House Beautiful
Ever since the pandemic struck and Circuit Breaker was imposed, reports of exotic bird sightings have increased dramatically – from lovey-dovey waxbills to hornbills at the kopitiam. For some bird-watching fun without committing to owning them as pets, set up a bird resting station at your corridor using recycled food and packaging.
These DIY projects allow you to recycle groceries and give them a new lease of life, but make sure to thoroughly wash and dry the plastic bottles and paper cartons to avoid attracting pesky mynahs and crows. You can then sit back and await their melodious chirps and curious visits.
Note: Avoid filling your bird resting station with birdseed, cut fruits, or food in general. While bird-watching is all fine and dandy, bird-feeding is illegal in Singapore and you could be fined up to $500.
---
6. Adorn with decorations or wallpaper for a themed photo wall
---

Take note that while you can't paint directly onto HDB corridor walls, you can explore painting on easy-to-remove paper cutouts to attach.
Image adapted from: @ndrhdiary
Hardcore Instagrammers are always on the lookout for picturesque photo spots, but you don't have to venture far when your abode itself serves as a prime backdrop for OOTDs at home. Let your creativity run wild and adorn your corridor with themed decorations and wallpaper – while adhering to HDB guidelines and not contributing to significant amounts of clutter, of course.
This will level-up your pre-outing pics, in comparison to plain void deck walls or a lift lobby backdrop that any Singaporean would recognise immediately. And since your photo spot is by the corridor, you'll be able to capture floods of natural lighting in the daytime, and golden hour sun rays come dusk.
---
Level-up your home with legal HDB corridor transformations
---
Sky's the limit when it comes to home decor and renovations to transform your sanctuary, but tailoring your HDB corridor – in terms of both style and functionality – comes with its own set of rules. The last thing you'd want is to land yourself in hot water over a corridor transformation project, or contribute to safety hazards in the event of a fire or medical emergency.
These ideas allow you to explore utilising the corridor space, inviting nature and even creating a designated area of parcel reception or daily announcements. The best part is, they're all relatively low-maintenance and can be shifted or stowed away if need be.
Check out our other home and living resources:
---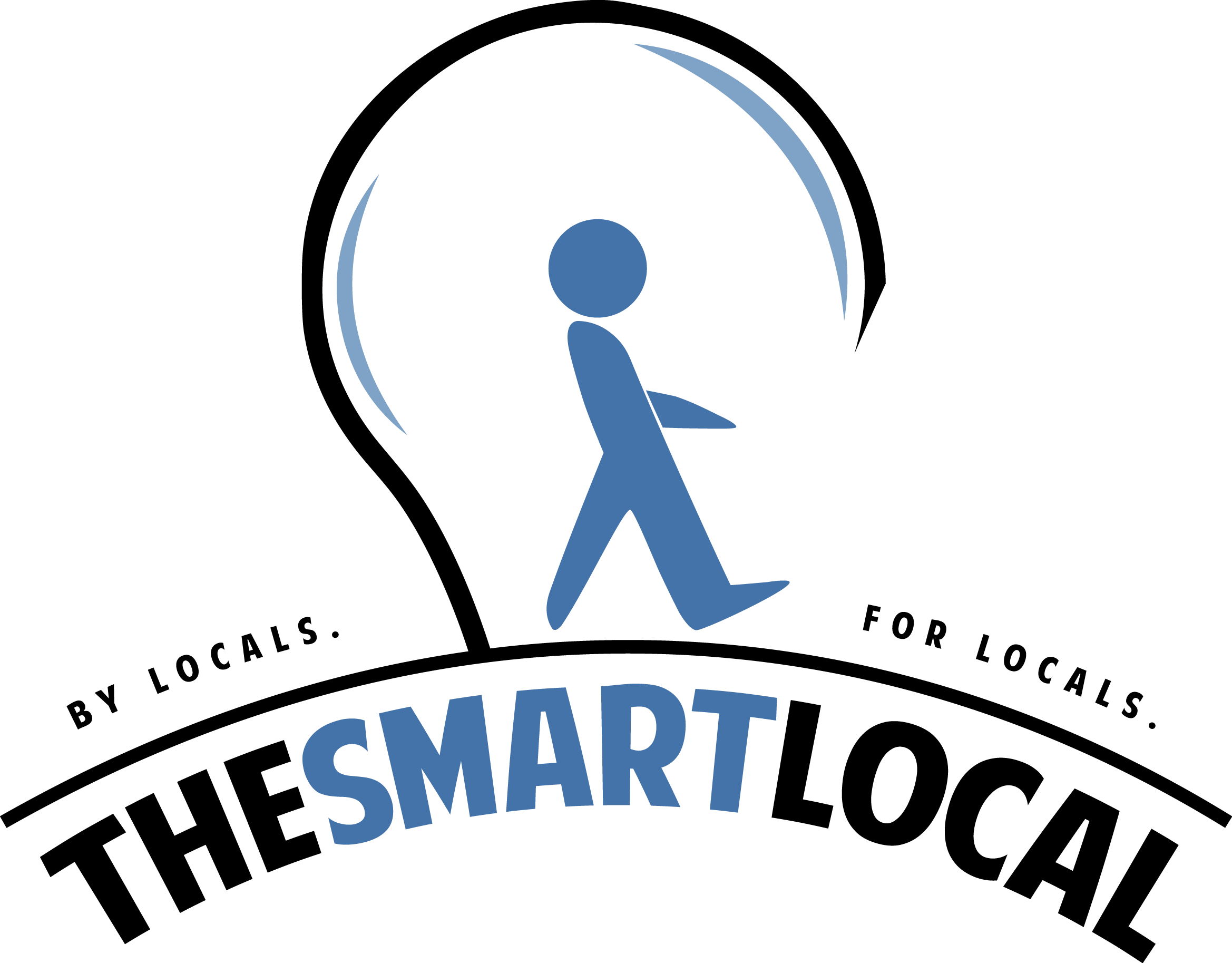 Drop us your email so you won't miss the latest news.