New cafes and restaurants in Singapore – June 2021
---
Eating may very well be our national sport, so it's no surprise that most of us are probably pretty bummed out about the newest "no dine-in" restrictions. Although we may be tempted to simply order delivery or dabao from popular restaurants, now's the best time to show our support for the new F&B businesses around Singapore. 
Whether you're celebrating a special occasion at home or have simply run out of food ideas, we've compiled a list of 20 new cafes and restaurants to tide you over Phase 2 Heightened Alert (P2HA). 
Note: Remember to keep your masks on at all times and follow safe distancing measures while at the eateries.
More food options here:
---
1. A Beautiful Day Café – aesthetic cafe with Michelin Guide Nasi Lemak
---

Image credits: Eatbook
With takeaways being the new norm, it's common to see people standing around a restaurant while waiting for their food to be prepared. Instead of mindlessly scrolling through your phone for the hundredth time, A Beautiful Day Café has many IG-worthy spots in-store for you to take photos at like their safari dining area and homey "living room".
Of course, do be minding of social distancing measures – you can always pop by once dining in is allowed to fully enjoy the atmosphere.
Image credits: Eatbook
Started by the same people behind OSG Music Bar + Kitchen at Suntec City, this cafe also sells their OSG Signature Nasi Lemak ($17.90). This was featured in the Michelin Guide, so you know it's good. Other popular dishes include Peri Peri Chicken ($19.90) and the aesthetic Red Velvet Latte ($7) that's sure to zhng your Instagram feed.
Address: 5 Changi Business Park Central 1, #01-70/71, Singapore 486038
Opening hours: 11AM-11PM, Daily
Telephone: 9855 2826
Delivery fees: Free with min spend of $50 (Extra $10 for North and West Singapore)
Delivery location: Islandwide
Order on Deliveroo or through Whatsapp.
---
2. Ryu Taro Yakitori and Izakaya Bar – Japanese omakase menu with over 17 items
---

Image credit: @ryutaroyakitorisg
A hidden gem nestled in the busy streets of Tanjong Pagar, Ryu Taro Yakitori and Izakaya Bar serves up authentic Japanese bar food straight off the grill. 
While their special 17-dish omakase meal ($68 per pax) is only available for dine-in – fingers-crossed for 13th June – they also deliver affordable bento sets ($13.70 – $20.70) and yakitori sticks starting from $4.60.
Address: 51A Neil Road, Singapore 088829
Opening hours:  Mon – Sat 12.15PM-3PM, 6PM-10PM
Telephone: 6767 9966
Delivery fees: $5 with min. spend of $50
Delivery location: Island-wide
Delivery hours: Mon – Sat 12.45PM-3.30PM, 6.45PM-10.30PM
Order on Ryu Taro Yakitori and Izakaya Bar's website.
---
3. Tapas, 24 – authentic tapas from the streets of Barcelona
---

Image credit: Tapas, 24
Although travelling overseas is still out of the question, Tapas, 24 brings the taste of Barcelona straight to your doorstep – literally. Originally started up by Chef Carles Abellán on the cobbled streets of Barcelona, this restaurant has since expanded its business and has finally opened its Singapore branch – the very first in Asia.
Serving authentic Spanish tapas, their popular dishes include the Paella de Gambas al Ajillo ($40) – a garlic prawn paella, and the "Tapas 24" Bikini Sandwich ($16) which has black truffle, Iberico ham, and buffalo mozzarella.
As delicious as Spanish tapas may be, it can get a tad bit pricey at times. Thankfully, self pick-ups get an extra 15% off standard menu items and an even 45% off wines by the bottle so you don't have to feel guilty about treating yourself to some delicious food.
Address: 60 Robertson Quay, #01-04 The Quayside, Singapore 238252
Opening hours: 12PM-9PM, Daily
Telephone: 9821 8471
Delivery fees: $10 or free delivery with min spend of $150
Delivery location: Island-wide
Order through Whatsapp or on Tapas, 24's website.
---
4. Suzuki Gourmet Coffee – Kyoto teahouse inspired cafe
---

Image credits: @minmin_tabemon
Coffee lovers in Singapore are probably familiar with Suzuki Gourmet Coffee, a local brand that roasts, grinds and brews all its coffee in-house. Tucked away in the ulu industrial area of Boon Lay, this newly renovated "Japanese teahouse" cafe sticks out from its surroundings in the best way possible.

Image credits: @saltyaaron
With zen interior decorations and even a bamboo "water fountain", stepping into this cafe instantly transports you to the quiet streets of Kyoto. While the cafe design is extremely alluring, the star of the show is undoubtedly the coffee served. 
Their signature coffees like the Hokkaido Latte ($8) are extremely popular but their Anmitsu Matcha Latte ($9) is definitely worth trying if you'd like a gentler dose of caffeine.
Address: 8 Chin Bee Avenue, Singapore 619932
Opening hours: Mon – Fri 10AM-5PM | Sat 10AM-4PM (Closed on Sundays)
Telephone: 6266 3933
Delivery location: Within 6KM from the outlet, subject to FoodPanda's terms
Note: There is a small order fee for orders under $10.
Order on FoodPanda.
---
5. IKO – contemporary Japanese dishes like uni pudding and prawn somen
---

Their prawn Somen ($29) comes with prawn bisque and ume-infused noodles
Image credits: @iko.sg
Hearing the words "modern" and "Japanese" put together might send Japanese food purists into a frenzy, but it's these two concepts that make the food at IKO so unique. Putting a contemporary spin on traditional Japanese ingredients and dishes, tasting the food at IKO is a one-way ticket to flavourtown.

Image credits: @iko.sg
Some of their popular dishes include Uni ($28), a layered sea urchin dish with cauliflower pudding, dashi jelly and caviar, and their Luxe Box ($88) which comes with premium ingredients like truffle rice, scallops and batan prawns.
Address: 65 Neil Road, Singapore 088897
Opening hours: Mon – Sat 11.30AM-2.30PM, 6PM-10.30PM (Closed on Sundays)
Telephone: 8866 5218
Delivery fees: Free with min. spend of $100
Delivery location: Within 20KM of restaurant
Delivery hours: 11.30AM-8PM, Daily
Order on IKO's website.
---
6. Dimanche 49 – deconstructed ice creams desserts with homemade toppings
---

If cups aren't your thing, you can always opt for their chai waffle cones which add a hint of spice to your dessert.
Image credits: @dimanche.49
When we think of deconstructed desserts, most of us usually imagine it served at atas restaurants, but Dimanche 49 makes them accessible and convenient for everyone to try.
Featuring classic ice cream flavours like Tiramisu ($7) and Black Forest ($7), the creamy gelato base is paired with all kinds of homemade toppings like praline feuilletine – are basically fancy frosted flakes – and mascarpone foam, so you can mix and match different textures and flavours.

To top it all off, they even serve special waffle-wiches a.k.a. waffle sandwiches, with the toppings and gelato stuffed in the middle.
Image credits: @dimanche.49
Although eating it fresh is always the best option, they do deliver their gelato pints so you can still enjoy their desserts without leaving the comfort of your own home.
Address: 68 Jalan Jurong Kechil, #01-07, Singapore 596180
Opening hours: Wed – Fri 1PM-8PM | Sat & Sun 1PM-6PM (Closed on Mondays & Tuesdays)
Delivery fees: $5
Delivery location: Island-wide
Order via Dimanche 49's Instagram.
---
7. Big Big Fries – new West-side outlet for handmade mentaiko fries
---

Choose from Himalayan Pink Salt, Nacho Cheese, Mentaiko Mayonnaise, Truffle Mayonnaise, Seaweed Mayonnaise, and their BBF Special sauce.
Image credit: @thatsoyummyy
With handmade fries and special sauces of your choosing generously drizzled on top, it's no surprise that Big Big Fries has built a loyal fanbase. And while central-dwellers have been blessed with their Chomp Chomp Food Centre stall, Big Big Fries has finally expanded with their new outlet at West Coast's NEWest. 
To maximise crispiness, Big Big Fries only delivers up to 10KM from its outlets so Westies can finally enjoy these fries at home. Their signature Big Big Fries (from $7.90) is their best seller and if you just can't seem to get enough of their Mentaiko Mayonnaise, you can even order their signature sauce in a bottle online.
Address: 1 West Coast Drive, #01-65, Singapore 128020
Opening hours: Wed – Mon 12PM-10PM (Closed on Tuesdays)
Telephone: 8298 8556
Delivery fees: $8
Delivery location: Within 10KM of outlets
Order on BigBigFries' website.
---
8. Asylum Cafe – minimalist cafe with unique espresso blends and sandwiches
---

Image credits: @asylumcoffeesg
When it comes to a good cuppa, nothing beats an in-house blend by the experts. Inspired by the Peranakan ingredient, Buah Keluak, Asylum Coffeehouse's specialty Keluak espresso blend is perfect if you prefer coffee that is on the slightly nuttier side. Better yet, they even have different specialty beans every week for their pour-over filter coffee. 

Image credits: @asylumcoffeesg
Fans of the now-defunct Hambaobao burger stall at Beauty World Food Centre can also get another taste of their signature creations with the Turfoieken ($19). Specially created for Asylum Coffeehouse, this sandwich is filled with some next-level toppings including foie gras and apple chutney which make it the perfect complement to the coffee.
Disclaimer: The coffees and sandwiches from Asylum Coffeehouse are not available for delivery.
Address: 311 Jalan Besar, Singapore 208970
Opening hours: 8AM-4.30PM, Daily
Telephone:  8921 9875
---
9. Abundance – Taiwanese-style eatery with pork belly buns and side dishes
---

Image credits: @a8undance
Baos are arguably one of the best dishes ever created – after all, there is a tear-jerking Pixar short film about it for good reason. While they come in all shapes, sizes, and flavours, Abundance sells a Taiwanese specialty: the Gua Bao ($6.90).
Although these gua baos may look extremely similar to the kong bak baos that we're more familiar with, they actually have added ingredients like pickled vegetables and ground peanuts.

Image credits: @a8undance
However, if baos aren't your thing or if you have a peanut allergy, you can also try their other dishes like the Hong You Chao Shou ($8.90) and Popcorn Chicken ($8) – a familiar favourite for those missing the bustling night markets of Taiwan.
Address: 63A Lengkok Bahru, #01-378, Singapore 151063
Opening hours: Tue – Sat 11.30AM-2.30PM, 6PM-8.30PM (Closed on Sundays & Mondays)
Telephone:  8921 9875
Pre-order on Abundance's website.
---
10. Cush – Peranakan-style bar food and tapas along East Coast
---

Image credits: @nottheen
Whether you believe in the "East side, best side" ideology or not, you have to admit – it does have some pretty good food. And located along East Coast Road is none other than Cush, a Peranakan-inspired establishment selling traditional dishes and sides with a modern twist.
Their Cush Curried Wings ($13.90) and Braised Pork Buns ($13.90) work surprisingly well as bar food, and they also serve dishes like Nonya Sambal Sotong ($16.90) and Nonya Prawn Omelette ($12.90) if you're looking for a heartier meal.
Address: 889 East Coast Road, Singapore 459092
Opening hours: Mon & Tue 4PM-10.30PM | Wed – Sun 4PM-12AM
Telephone:  6242  0495
Delivery fees: $10
Delivery location: Island-wide
Order on Cush's website.
---
11. Pestle & Mortar Society – affordable Muslim-owned Malay and Western fusion restaurant
---

Image credits: @pestlemortarsociety
When you're eating at home with the fam, there's nothing worse than being unable to settle on a single cuisine that satisfies everybody. Enter Pestle & Mortar Society, a restaurant specialising in Malay and Western fusion cuisine. 
Blending Eastern and Western flavours seamlessly to create all kinds of interesting dishes, their Beef Rendang Pasta ($17.90) and Lemak Chilli Padi Pasta ($17.90) are some of their best-selling dishes. 

Image credits: @pestlemortarsociety
For those that crave something familiar and classic, they also sell Angus Prime Striploin ($25.90) and Nasi Ambeng ($10.90) so you'll be able to find something no matter which cuisine you're feeling that day.
Address: 548 MacPherson Road, Singapore 368227
Opening hours: 12PM-10.30PM, Daily
Telephone: 8371 2213 (Order through Whatsapp)
Delivery fees: $10
Delivery location: Island-wide or selected regions
---
12. Egglette & Dessert – authentic Hong Kong dessert cafe in Bugis
---

Image credits: @the_hungry_elle
Even though the Singapore and Hong Kong travel bubble has been postponed yet again, we can still get a taste of HK's iconic sweet treats while staying safe at home thanks to Egglette & Desserts. 
Aside from the original egglettes (from $4.30), you can also opt for dark chocolate bits, brown sugar, peanut, or chocolate flavours and pair them with different ice creams (from $4.20) to make your very own unique combination. 
This dessert store also offers more traditional options like Mango Sago ($5.80) and Lychee Grass Jelly ($4.80) for those who can't quite jump on the egglette ship.
Address: 175 Bencoolen Street, #01-55, Burlington Square, Singapore 189649
Opening hours: Mon – Sat 12PM-9PM (Closed on Sundays)
Telephone: 9795 5099
Order on Deliveroo.
---
13. Éla – healthier Greek cuisine in the West
---

Image credits: @elasingapore
Finding Greek food in Singapore is hard enough, let alone one that serves healthy Greek food. Situated in Bukit Batok, Éla prides itself in being both family-friendly and a healthier choice, so you won't have to feel guilty indulging in their delicious nosh.
While you're there, be sure to try their Platters (from $54.90 for two pax) and Skewers (from $18.90). Not forgetting their desserts, Éla also has the classic Baklava ($10.90) and, of course, Greek Yoghurt ($8.90) to round off your meal on a sweet note.

Image credit: @sufirohaizad
With the Santorini-inspired interior decoration and all the cheese and olive oil you could ever wish for, you'll be whisked away to the pristine beaches of Greece in no time.
Address: 2 Bukit Batok West Avenue 7, #01-07 A B, Singapore 659003
Opening hours: 12PM-10PM, Daily
Telephone: 8816 9418
Delivery fees: $10 with min. spend of $35
Delivery location: Island-wide
Order on FoodPanda or on Ela's website.
---
14. Ambling Turtle – IG-worthy pastries with traditional Nonya flavours
---

Image credits: @amblingturtle
Just when you thought we'd exhausted all the croissant possibilities, a wild Pulled Beef Rendang Croissant ($12) appears out of nowhere. The newest cafe to join the streets of East Coast Road, Ambling Turtle specialises in Peranakan-inspired pastries.

Image credits: @amblingturtle
Indulge in their Pulau Hitam Tart ($6.50) and Ondeh Ondeh Cake ($7.50) if you have a sweet tooth, or choose from their other croissant fillings like the Nonya Curry Chicken ($10) or Satay Chicken ($10) if you're Team Salty.
Address: 66 East Coast Road, #01-01 The Flow, Singapore 428778
Opening hours: 9AM-4PM, Daily
Delivery fees: $8
Delivery location: Island-wide
Pre-order their tarts on Ambling Turtle's Instagram.
---
15. Three Point Two – serving gelato and durian puffs until 2AM on Fridays and Saturdays
---

Mao Shan Wang gelato
Image credits: @threepointtwo.sg
As saturated as the gelato scene may be in Singapore, Three Point Two takes it up a notch with their colourful interior and tasty durian offerings. The bold blue and pink colours of the store coupled with the wide range of ice cream flavours on display make walking in feel like a trip to Willy Wonka's Factory. 

Image credits: @saltyaaron
While they have a whole range of unique gelato flavours from ube to Lotus biscuits, their Mao Shan Wang gelato is undoubtedly their most popular flavour – after all, this store was opened by the same people behind Pang Zi Durian.
If gelato isn't really your thing, you can also try their D24 durian mousse and craquelin MSW durian puffs. As you can probably expect, these treats do have the signature pungent smell of durian, so do be mindful when transporting the food back home.
Address: 85 Kampong Bahru Road, Singapore 169380
Opening hours: Sun – Thu 12PM-10PM | Fri & Sat 12PM-2AM
Telephone: 8366 9952
Available for takeaway and delivery via Three Point Two's Instagram.
---
16. Whitetree Organic Cafe – healthy meals and wellness teas certified by a nutritionist
---

Image credits: @whitetree_cafe
If you're big on staying healthy and having a clean diet, Whitetree Organic Cafe is a must-visit. Originating from Japan, Whitetree has since opened up a hair salon, cafe, and retail store right here on our little red dot.
With a focus on our body's overall wellness, not only is the food certified by nutritionists, but their specialty tea blends have been created by medicinal herbalists too. Apart from popular healthy options like their Wellness Tea ($12 per pot) and Pink Vegetable Salad ($18), they also serve typical cafe pastries like Cinnamon Buns ($4.50).
Address: 24A Circular Road, 2nd Floor, Singapore 049380
Opening hours: Mon – Sat 10AM-5.30PM (Closed on Sundays)
Telephone: 8189 9926
Order on FoodPanda and Deliveroo.
---
17. Aroma Coffee – takeaway coffee kiosk with artisanal yuan yang
---

Image credits: @drinkaromacoffee
A godsend for indecisive folks like myself, yuan yang is my go-to order when I simply can't decide if I want tea or coffee. If you're anything like me, Aroma Coffee is definitely worth checking out. 

Image credits: @drinkaromacoffee
A takeaway kiosk located in Northpoint City, Aroma Coffee is the sister brand of the famous Aroma Truffle. While their freshly brewed coffees are extremely aromatic, their unique Spreeze Coffee ($42 for six bottles) truly sets them apart from the other coffee shops out there.
Made using a milk-based coffee, artisan tea leaves and dried fruits are infused into the drink, turning it into an atas version of yuan yang. And with other flavours like Dirty Earl and Vineyard Peach, you definitely won't be able to find this anywhere else.
Address: 1 Northpoint Drive, #B2-151, South Wing, Singapore 760151
Opening hours: 10AM-9PM, Daily
Telephone: 8253 8664
Delivery fees: $5
Delivery location: Island-wide
Order through Aroma Coffee's Instagram or by dropping a message.
---
18. Around – minimalist ice cream & waffles store at Ang Mo Kio
---

Image credits: @around_sg
Even though Around prides itself on its sleek interior decoration, their desserts are anything but minimalistic. 
Their bold ice cream ($3.90 per scoop) flavours like Cookie Monster and Lychee Yogurt have received rave reviews despite the store only being open for a few weeks. While you're devouring the ice cream, be sure to give their fluffy and crispy waffles ($7.90) a try as well.


Image credits: @nibsandgobs
To keep you refreshed and cool in the blazing June heat, they even have plenty of refreshing drinks ($3.90) like Floral Hibiscus and Watermelon Lush so you're sure to find something that's your cup of tea.
Note: All items from Around are takeaway only.
Address: Ang Mo Kio Avenue 10, #01-1611 421, Singapore 560421
Opening hours: 12PM-10PM, Daily
---
19. QĪN Restaurant & Bar – re-imagined Chinese dishes
---

Image credits: @qinsingapore
Celebrations usually go hand in hand with good food and big parties, but while we can't have social gatherings, we can still treat ourselves to an atas meal at home. Located on the fifth floor of The Clan Hotel, QĪN Restaurant & Bar serves Chinese and local food with a modern twist.
Despite offering some of the most innovative dishes like the Thunderclap Roti Prata ($12.85) which has the aroma of truffle, and Mala Bolognese ($21.40), these snazzy dishes don't cost a bomb so you can enjoy your celebrations with peace of mind.
Address: 10 Cross Street, Level 5, Singapore 048417
Opening hours: 6.30AM-8.30PM, Daily
Telephone: 6980 3535
Delivery fees: $5 with min. spend of $50
Delivery location: Island-wide
Order on QĪN Restaurant & Bar's website.
---
20. Brick – wood-fired all-day brunches at River Valley
---

Image credits: @eatingwitheating
Brunch is undoubtedly one of the greatest inventions in history, and at Brick, brunch is an all-day affair. Not only is all the food cooked in an in-house wood-fire oven, the restaurant is also part of a co-sharing space which means you'll get to enjoy coffee before you eat, and gelato right after.
A trip down would be incomplete without trying Boston Crab Cakes ($28) and French Brioche Toast ($20) which are both extremely popular. The wood-fire adds a nice smokiness to the meals and you can even watch as the food gets cooked in the open kitchen.
Address: 18 Mohamed Sultan Road, Singapore 238967
Opening hours: Wed – Mon 9AM-5PM (Closed on Tuesdays)
Telephone: 8771 3441
---
New cafes and restaurants in June 2021
---
Despite the new restrictions in place, the month of June is still looking up to be full of exciting food discoveries. Whether you're planning on feasting at home on Spanish tapas, or wish to keep healthy with specially curated dishes, meals at home are sure to be anything but boring.
For more ways to pass the time in P2HA, check out:
---
Cover image credits (L-R): @dimanche.49, @whitetree_cafe, @amblingturtle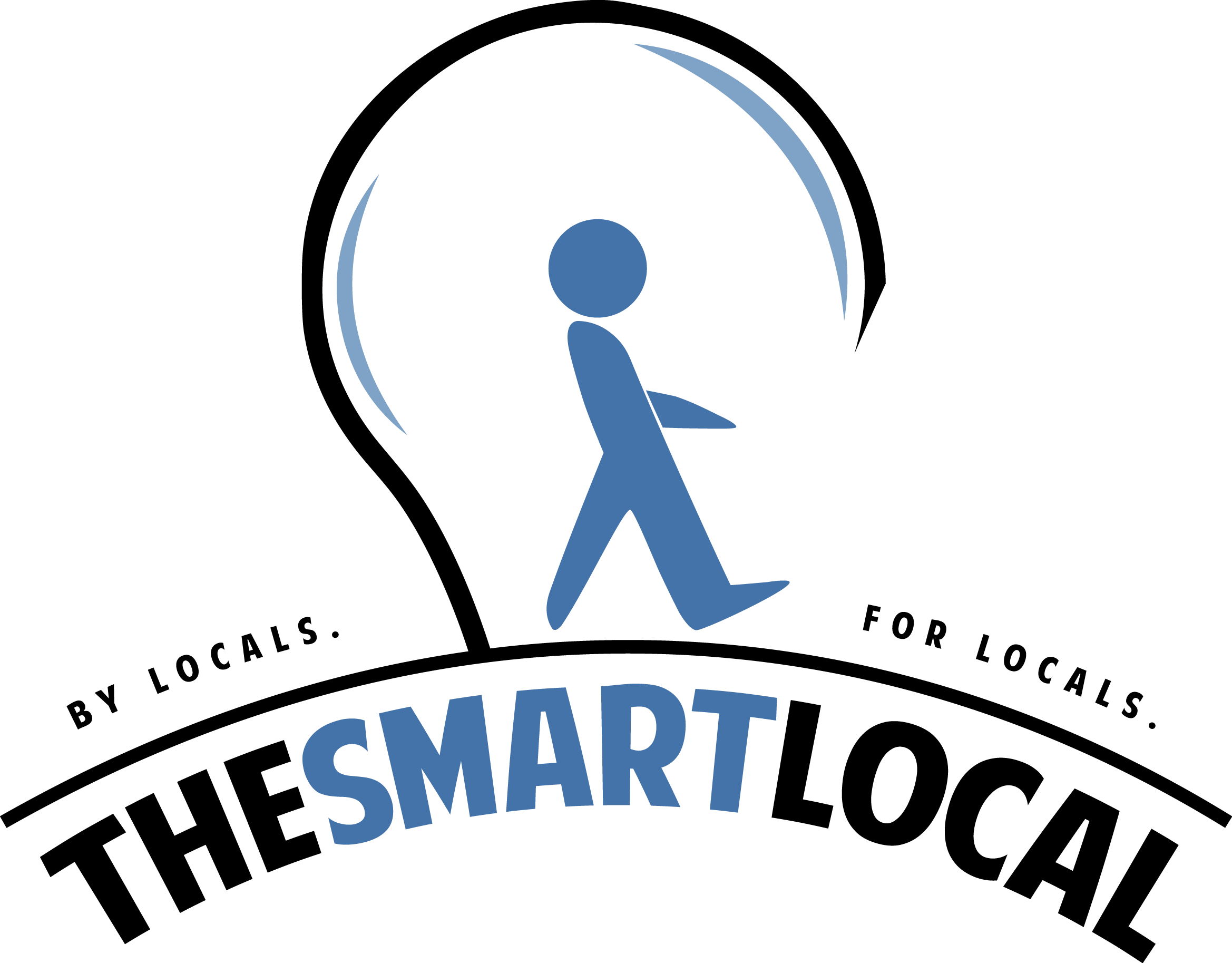 Drop us your email so you won't miss the latest news.