Nakazakicho in Osaka, Japan
---
Image adapted from (bottom left): @adelaide0624
If there's a country that is unlike any other, it has to be Japan. Land of the quirky and crazy, Japan always has something unique waiting to greet you around the corner – sometimes it's as though they're living in the Year 3000.
For a neighbourhood that is home to eccentric shops, secondhand steals and unconventional food creations, head to Nakazakicho district in Osaka, which is basically a Japanese version of Haji Lane. With vintage clothing stores to sweet potato ice cream, you could easily spend a full afternoon here without a hint of boredom. Here are some of our recommendations:
For more Osaka itinerary ideas, read our articles here.
---
– Shopping – 
---
1. Elulu by JAM – thrift shop with IG-worthy storefront
---
A jaunt around the vicinity isn't complete without stopping by Elulu by JAM, just for their pink brick wall exterior alone. Stop by before their picturesque storefront for a photo – it's even got a fluorescent sign of Marilyn Monroe that lights up once they're open for business.
Image credit: @elulubyjam
Inside the thrift store, you'll find apparel of all sorts to update your wardrobe with – vintage t-shirts, printed overalls and pre-loved bags are common finds. Shop sharp and you just might find a hidden gem costing much less than its original price!
Address: 2 Chome-4-31 Nakazakinishi, Kita Ward, Osaka, 530-0015, Japan
Opening hours: Mon-Sun 12PM-8PM
Website
---
2. Green Pepe – vintage store with old-school trinkets
---
Walking into Green Pepe is like exploring a museum of sorts. Here, old-school clothes and trinkets crowd the shelves, with barely any space to introduce new items. Don't leave without making sure you've done at least 2 rounds around the cosy space or you might miss out on taking home a rare find.
The items here are also reminiscent of the 70's era, so you can score everything from dresses to accessories for a real retro touch. 
There's also kitchenware, vintage magazines and even baby dolls and figurines that will make for a quirky – albeit a tad creepy – souvenir.
Address: 3 Chome-1-12 Nakazaki, Kita Ward, Osaka, 530-0016, Japan
Opening hours: Wed-Mon 12PM-7PM. Closed on Tuesdays.
Website
---
3. Lolotte Candle – handcrafted animal candles
---
If you've ever wanted customised candles similar to terrariums, then Lolotte Candle will be just what you're looking for. The shop smells as good as it looks, all thanks to their array of candles available for sale in various shapes, sizes and scents.
Image credit: @lolottecandle
There are candles that come in cute animal forms, such as bunnies and cats. Some are even housed in mason jars and birdcages so they will sit pretty as a display piece in your home. For something more conventional, they also have floral and fruit-themed ones.
Image credit: @lolottecandle
But to really get a hands-on experience of making and customising your very own candle, sign up for one of their workshops. These happen at various dates all year round, so it's best to follow their socials to see when the next one is. 
Address: 1 Chome-7-11 Nakazakinishi, Kita Ward, Osaka, 530-0015, Japan
Opening hours: Mon-Sun 1-7PM
Website
---
4. Guignol – French-inspired gothic store with creepy dolls
---
Image credit: @maaagarine28
Guignol isn't a store for the faint-hearted, but it'd be a waste to give it a complete miss. Psych yourself up to explore this French-inspired gothic store, along with their many offerings of dolls, mini skulls and other knick-knacks that look like they belong on Sabrina The Teenage Witch. 
Image credit: @uka_shimako
Once you get past the creep factor, you'll realise that the store isn't all gloom and doom. From galaxy-themed jewellery to tarot cards, the many peculiar products here will have you engrossed. Horoscope enthusiasts will appreciate the emphasis on astrology items too.
Image credit: @wisheart
Don't leave without heading upstairs. The upper floor houses gallery exhibitions that span topics from bugs to dolls, so you never know what you're gonna find.
Address: 2 Chome-3-28 Nakazaki, Kita Ward, Osaka, 530-0016, Japan
Opening hours: Wed-Sun 12-7PM. Closed on Mondays and Tuesdays.
Website
---
– Food –
---
5. Mikkouya – desserts made with real sweet potato
---
I'm not usually a fan of starch unless it's in the form of bubble tea pearls, but I relented – and thankfully so. 
Mikkouya is a cafe that only serves one food item, but in several ways. Take your pick from savoury crisps coated with honey at ¥440 for 200g (~S$5.72), to sweet potato bingsu, and treats like their signature Yaki Imo Sundae (roasted sweet potato sundae) for ¥700 (~S$9.10). We opted for the latter, along with two scoops of ice cream that came in an actual oven-hot sweet potato!
The desserts were not cloyingly sweet, and were just the right portion for 2 people to share. I have to admit, this visit has made me more open to sweet potato dishes in the future – consider me a convert.
Address: 1 Chome-6-20 Nakazaki, Kita Ward, Osaka, 530-0016, Japan
Opening hours: Wed-Mon 12-7PM. Closed on Tuesdays.
Website
---
6. PLUG – carbonara rice
---
When it comes to pasta, carbonara is the ultimate guilty pleasure. Creamy and cheesy, it's a homely dish that usually comes through whenever cravings hit. But carbonara rice? Now that's something you don't hear of every day. 
Drop by PLUG, known for this specialty dish (from ¥1000, ~S$13), on top of being one of the trendiest cafes in the district. Don't underestimate the dish's seemingly small portion though – each bite packs a punch and will fill you up in no time. The orange egg yolk atop the creamy rice also practically begs to be broken, and you'll be rewarded with a layer of extra tanginess if you do.
It's not worlds apart from the usual carbonara with spaghetti. The rich sauce and carb overload might get you feeling jelak real quick though, once the novelty wears off. 
You can take a seat indoors or dine alfresco if you wish, but do take note that a minimum order of at least a drink is required for each person.
Address: Japan, 〒530-0015 Osaka, Kita Ward, Nakazakinishi, 1 Chome−8−3 Suehirogari Building 1F
Opening hours: Tues-Sun 11.30AM-11.30PM. Closed on Mondays.
Website
---
7. Cafe Arabiq – book cafe with sugar candy coffee
---

Image credit: @arshann
Spot a bevy of lush greenery decorating the storefront and you'll find yourself at Cafe Arabiq. The cafe is one of the most popular in the area, known for their unique coffee concoctions. 
Order the Maria Theresia coffee
Image credit: @adelaide0624
The Maria Theresia coffee is the one to try – it's filled to the brim with whipped cream and finished with Konpeitou, tiny coloured sugar candies. Those with a sweet tooth will certainly appreciate it, while "black coffee no sugar" drinkers aren't likely to be fans.
Image credit: @bbenzdo
Besides getting your caffeine fix, you can also browse the shelves of books for a lazy afternoon read – the staff are against photography anyway. There are only 10 seats available, so avoid peak hours when the cafe is usually full house. 
Address: 3-2-14 Nakazaki, Kita-ku, Osaka 530-0016
Opening hours: Thurs-Tues 1.30-9PM. Closed on Wednesdays and occasionally on Tuesdays.
Website
---
8. La Granda Familio – healthy smoothie bowls and organic granola
---
Image credit: @autumnssol_
Health nuts should definitely pay La Granda Familio – translated to "One Big Family" in Esperanto – a visit. Goods like granola, cookies and dried fruits at this healthy snack store are 100% organic – some are even homemade thanks to the founder Sawada Chiaki and her husband painstakingly mixing the ingredients every morning. 
To truly cool off from the outside heat during Summer, you can also order a fresh acai smoothie bowl packed with vitamins for a midday snack. 

Image credit: @ho_jisun
The store's exterior also boasts rustic old school charm and has become somewhat a photo spot for locals and tourists alike. 
Address: 1-1-18 Nakazaki-Nishi, Kita-ku, Osaka
Opening hours: Mon-Sat 10.30AM-7PM. Sun 10.30AM-6PM. Closed on Tuesdays.
Website
---
Things to do in Nakazakicho
---
Whether it's your first or repeated visit to Osaka, Nakazakicho should be on your itinerary. Look a little harder, and you just might make a newfound discovery of your own. We roamed around without a plan, and stumbled upon so many different sites just waiting to become the next hot tourist spots. 

We spotted this photogenic towering block of flats near the edge of the Nakazakicho area!
One thing to note is that most of the boutiques and cafes don't open until the late morning to early afternoon – but you can always head down earlier before the crowds to take photos and soak in the quaint vibes of the many avenues and back alleys.
---
Photography by Nadia Loewito.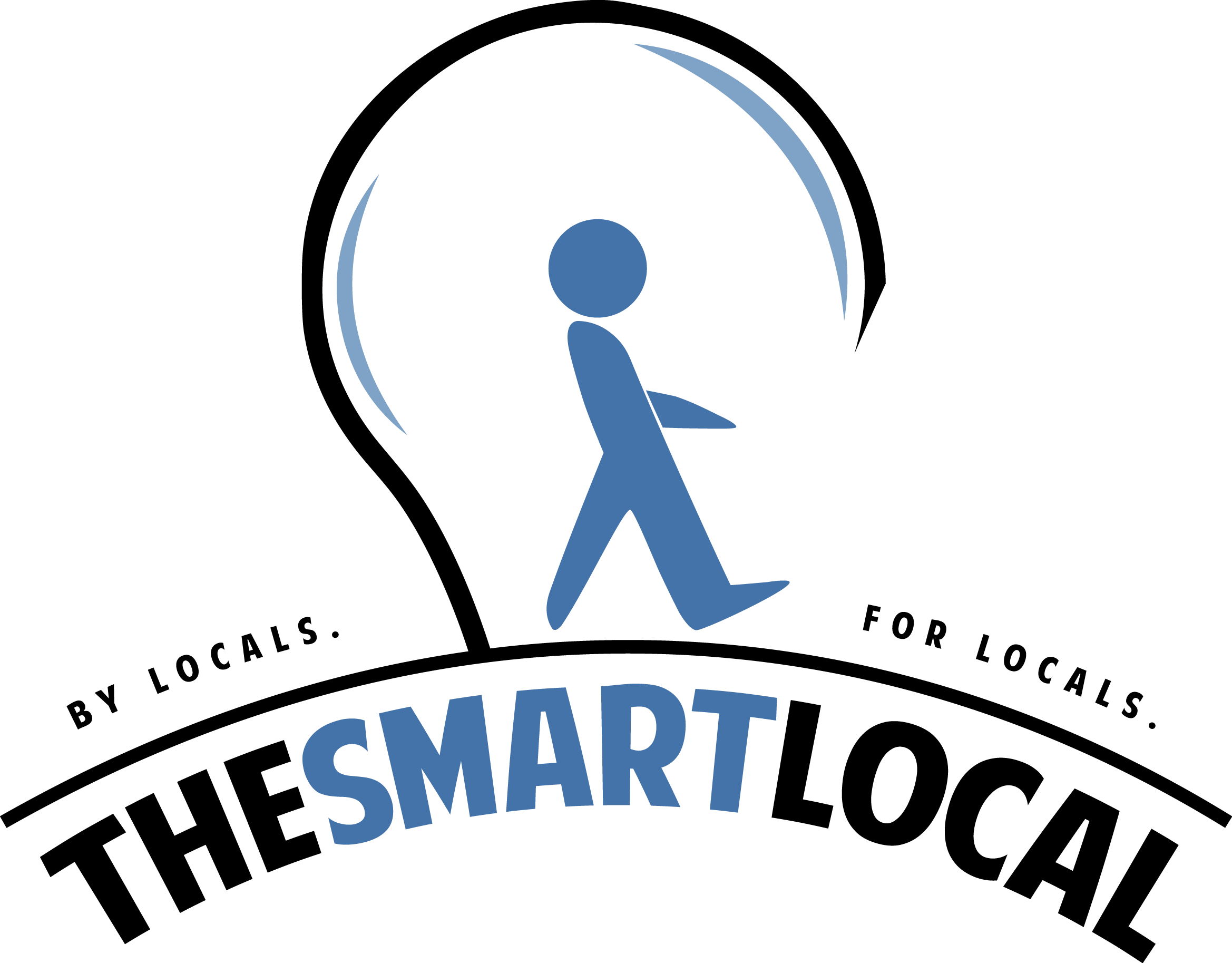 Drop us your email so you won't miss the latest news.