5 Day Japan Itinerary
---
When clueless about upcoming travel destinations, the usual go-to for myself and many others is Japan. After all, it has all 4 seasons, isn't too far away from Singapore, and has endless possible activities that range from cool to kawaii.
But if you've already conquered the usual tourist attractions of Tokyo and Osaka, there's always the option of taking day trips out to lesser-known prefectures too. With this 5-day Japan itinerary, you'll get to squeeze in adventures in Tottori and Tateyama, such as riding camels and visiting a snow wall that goes as high as 20M.
P.S. Getting around was also a breeze thanks to Klook's ICOCA card – basically Japan's version of an EZ-link card that can be used throughout Japan, and helped rid the inconvenience of queuing and rummaging for coins at the train ticket machines. 
Here's how to spend your next visit to Japan:
---
Day 1 – Osaka
---
Attempt to eat Japan's most poisonous fish
---
If Korea has squirmy live octopus as a delicacy, then Japan's equivalent would have to be pufferfish, a.k.a. fugu. When in Japan, why not do it like the locals and dig in to some unconventional dishes?
Guenpin Fugu is the #1 restaurant chain in Osaka when it comes to having the whole nine yards of pufferfish dishes. There are 3 set meals you can choose from – the Guen Set (3 dishes, $54), Daigo Set (4 dishes, $72) and Tenraku Set (5 dishes $88.20).
Opt for their Tenraku Set that serves up the fish prepared in all 5 different ways – parboiled skin sashimi, sliced sashimi, hotpot, deep fried and BBQ.
BBQ pufferfish
Once you get past the fear and the fact that the poison inside pufferfish could kill up to 30 people if prepared wrongly, you'll realise that it tastes just as good as any other fish.
Our favourite had to be a toss-up between the deep-fried meat because of its crispy batter, and the hotpot version that came in the form of a fragrant broth and a side of vegetables.
Hotpot pufferfish is prepared in a basket with a melt-proof paper
Book your pufferfish meal with Klook for an easy and convenient reservation service.
---
Channel your inner Naruto with a samurai ninja lesson
---

Image credit: saytioco
Fans of the manga series Naruto and the Ninja Gaiden video games might've always wanted to be a masked samurai. 
Right next to Osaka Castle, you can get a 30-minute crash course (S$37.55) on the makings of a true samurai warrior, including the proper salutations and the basics of wielding a katana. In between your lesson, the instructor will also dish out nuggets of fun facts related to the history and culture of the ninja tradition.
Image credit: Klook
After the lesson, you'll engage in a friendly minute-long battle to see which samurai will come out on top, before taking a picture in your traditional keikogi to wrap up the experience.
Miraiza Osaka-jo
Address: 1-1 Osakajo, Chuo Ward, Osaka, Osaka Prefecture 540-0002, Japan
Opening hours: 10AM-5:30PM, Daily
Book your samurai ninja lesson with Klook.
---
See the Osaka Castle in a new light after sunset
---
Since you're already in the vicinity of the majestic Osaka Castle, you might as well stay for the Sakuya Lumina Night Walk to see the surrounding grounds illuminate after-dark.
The casual stroll is great for families with kids since there are plenty of hologram animal projections and cute animations to spot together. The characters speak Japanese but you can still follow the storyline with subtitles provided. 
Along the way, stop for some Instagrammable photos that will add some mystic to your feed. For a second, I felt like I was in the Forbidden Forest in Harry Potter, with the hazy smoke effects, towering trees and glowing ring lights guiding my path. 
The walk will eventually lead you to the main castle, but not before you have to scan a QR tag given to you at the start, for a surprise that awaits on the facade of the royal landmark. 
Tip: The ticket collection counter is a 15-minute walk away from the attraction's entrance. Don't forget to collect your tickets first before heading over.
Sakuya Lumina Night Walk
Address: 1-1 Ōsakajō, Chūō-ku, Ōsaka-shi, Ōsaka-fu 540-0002, Japan
Opening hours: 6PM-10PM, Daily (last admission 8:40PM)
Price: S$12.55
Ticket redemption counter
Address: Sakuya Lumina Ticket Counter, JO-TERRACE Osaka, Osaka Castle Park
Opening hours: 3PM-8PM
Telephone: 06-6643-3080
Book your tickets with Klook for flexible open-dated tickets that allow you to avoid nights with bad weather.
---
Day 2 – Tottori
---
Get panoramic views of the Tottori shoreline
---
  
For a quick getaway from the city, a day trip is in order! Tottori is a mere 3-hour bus ride away from Osaka central and boasts vast views of the Uratomi coastline and the only sand dune in Japan. We booked the day's adventure with Klook, which provided seamless transport throughout, including pick-up and drop-off.
The cruise is highly dependant on good weather and smooth waves though, so fingers crossed when you're there. Should the weather gods not come through, you'll still get to enjoy the spectacular view of the vast blue sea from an observation point. 
Seafood lovers listen up – the lunch included on the tour at the Tottori Sand Dune Restaurant includes 10 different kinds of seafood, from uni to swordfish. Trust us, we exchanged looks of disbelief at how fresh it all was, and it wasn't just our hunger's doing either. 
One of the freshest chirashi don I've ever had
---
Go for a camel ride through sand dunes
---
Once you've polished off your bowl of sashimi, head next door to the Tottori Sand Dunes. Entrance is free, but separate fees apply for activities like camel riding and paragliding. 
It's sand all around, so make sure to dress in comfortable footwear.
You'd best hope lady luck is on your side, since clear skies mean camel rides are available for ¥1300 (~S$16.25)/person, and ¥2500 (~S$31.30) if you're riding together with a child. Feeling like you're in Agrabah and having your very own Aladdin moment? Check. 
Image credit: @__1ucky
You can also up the ante with a paragliding experience for about ¥8000 (~S$100)/person, but do note that you'd need to set aside at least 3 hours for this. 
---
Visit the world's only indoor sand museum
---
The tour then took us to The Sand Museum – an open-air exhibition highlighting the world's most stunning sand sculptures that will put beach sandcastles to shame. The theme for this year's edition was Travel Around the World in Sand – South Asia, which included intricate sculptures of Indian icons like Mahatma Gandhi, the Taj Mahal and even The Jungle Book!
Adjust your camera position to capture the sculptures' 3D effect
The attention to detail is seriously captivating. From every precise marking to the carvings on the buildings, all the sculptures were carefully made to bring out their 3D effect. 
You can even attempt making art yourself by sculpting a "Manekineko" cat, with those impeccably made added to the museum grounds after they're completed.
---
Try over 50 kinds of fish cake exclusive to Tottori prefecture
---
Unlike the fish cake you find in your kopitiam mee pok, the ones in Tottori are mixed with tofu, and come in a thick slice or ringed in the middle like a mini donut. Tofu Chikuwa no Sato Chimura specialises in these snacks, selling over 50 varieties with samples for you to taste.
Translated to Chikuwa in Japanese, fish cake here range from Kamaboko (fish paste) to Tempura-fried. We say grab a couple of boxes as souvenirs since most of them can't be found outside the Tottori prefecture. 
While you shop around, enjoy the free-flow soy milk at the entrance – or if you're lucky, get a first-hand view of how these chikuwa are made fresh in the preparation kitchen. 
Tofu Chikuwa no Sato Chimura
Address: 556, Hotei, Kawara-cho, Tottori City, Tottori
Opening hours: 9AM-7PM
Telephone:+81-858-76-3333
Book your full-day trip to Tottori that includes all the activities above with Klook.
---
Day 3 – Osaka
---
Explore the hipster district of Nakazakicho to discover IG-worthy backdrops
---
We found this rustic baby blue porch inside a narrow alleyway
Those familiar with Osaka would know of the Dotonbori and Shinsekai neighbourhoods since they're the most hyped about, but Nakazakicho deserves a priority spot in your itinerary too. 
Despite the dreary drizzle on our morning back in Osaka, this hipster district brightened our morning quite literally with colourful storefronts and quirky food discoveries.
Spot Elulu by Jam thrift store's unmistakable pink exterior that easily rivals Korea's Style Nanda – the brick backdrop is great for a street shot. Shoutout to whoever left their bike parked there too for extra feels. 
Tip: Don't skip on exploring any back alley or narrow walkway. We found photogenic wall murals and symmetrical buildings behind every nook and cranny, such as the one below!
Attempting a Mary Poppins-inspired pose
Elulu by Jam
Address: 2 Chome-4-31 Nakazakinishi, Kita Ward, Osaka, 530-0015, Japan
Opening hours: 12PM-8PM
Telephone:+81 6-6147-3978
---
Savour unconventional Japanese-Western fusion fare like carbonara rice
---
For lunch, we had to have it at PLUG just to try their carbonara rice which was a unique introduction for our taste buds. Having the usual spaghetti replaced with rice tasted strange at first, but the combination of the cream sauce and oozy egg won us over. 
Dessert of choice? Mikkouya's equally extraordinary sweet potato ice cream that made my colleague exclaim "This is the best ice cream I've ever had!" No kidding. 
PLUG
Address: 530-0015 Osaka, Kita Ward, Nakazakinishi, 1 Chome−8−3 
Opening hours: 11:30AM-11:30PM
Telephone:+81 50-3469-8025
Mikkouya
Address: 1 Chome-6-20 Nakazaki, Kita Ward, Osaka, 530-0016, Japan 
Opening hours: 12PM-7PM
Telephone:+81 6-6147-9320
---
Challenge your friends to baseball for just ~S$5
---
Baseball isn't an easily accessible or affordable sport in Singapore, which is why we couldn't wait to give our batting skills a go at Umeda Batting Dome. A single session of 20 pitches costs  ¥400 (~S$5), but ¥1000 (~S$12.55) grants you 3 plays of 60 balls each for a grand total of 180 shots. 
Gameplay is via a vending machine. Just slot in your notes, select the number of shots to take, and you're good to go.
There are batting cages of different speeds starting from 80KM/hour, which you can select based on your confidence level.
I will readily admit that we were no Alex Rodriguezs, but we were still struggling at the slowest speed of 80KM/hour, only properly hitting a couple of pitches while hoping the locals weren't silently judging our poor performance.
Umeda Batting Dome
Address: 2 Chome-1-1 3 Nakazakinishi, Kita Ward, Osaka, 530-0015, Japan
Opening hours: Sun – Thurs 11AM-11PM | Fri 11AM-5AM | Sat 10AM-5AM
Telephone:+81 50-3469-8025
---
Be part of an interactive Japanese game show
---

Us trying to fit in the human-shaped obstacles… and failing
Japanese game shows are wack AF – and I mean that in a good way. Never would I have imagined I would be a participant in one, sans the mocking game show host and laughing audience.
But here I was one floor below Umeda Batting Dome at Dynamite Pose, selecting "Party Mode" with my "game show" partner, ready to fall flat on our faces quite literally. For the uninitiated, the game is basically Human Tetris, whereby you and your partner align to fit in odd human-sized shapes that will have you jumping, joining limbs together and on all fours. 
One game costs ¥600 (~S$7.50), but the memories and boomerang-worthy moments? Freakin' priceless. 
Dynamite Pose
Address: 2 Chome-1-1 3 Nakazakinishi, Kita Ward, Osaka, 530-0015, Japan
Opening hours: Sun – Thurs 11AM-11PM | Fri 11AM-5AM | Sat 10AM-5AM
Telephone:+81 50-3469-8025
---
Day 4 – Tokyo
---
Visit trippy installations at Japan's version of ArtScience Museum
---
En route to Tokyo on the Shinkansen bullet train, I chanced upon Korean R&B singer Dean's IG post of him inside a room full of glowing lanterns. "This looks cool. We should go there", I said. Further down the Instagram rabbit hole, I discovered celebs like Halsey, Troye Sivan and even Melania Trump had paid this digital art museum a visit. 
Fast forward, and we were standing within that very same room at teamLab Borderless. If you thought Future World at ArtScience was impressive, wait till your jaws drop at the exhibitions here. From a floating net with trippy light projections to walls filled with digital flower patterns, every room presented something new to marvel at. 
There's also the kid-friendly Athletics Forest and Future Park for the little ones, where they can play hide-and-seek around illuminated inflatables and watch their drawings come to life on a digital screen.
Tip: The queues for each installation can snake up to hours during peak periods. We suggest going early to avoid the crowds!
No need for confusion when it comes to entering the venue too. We got our tickets from Klook ($40), which sent the QR code straight to our phones and allowed us easy entry just by scanning it at the gate.
teamLab Borderless
Address: MORI Building DIGITAL ART MUSEUM: teamLab Borderless Odaiba Palette Town 2F, 1-3-8 Aomi, Koto-ku, Tokyo, Japan
Opening hours: Weekdays 10AM-7PM | Weekends and Public Holidays 10AM-9PM
---
Watch a magic show while you wine and dine
---
I'm a Ravenclaw and my patronus is a Nebelung Cat – that's how much I'm a fan of magic. Which is why if there's anything related to the enchanted, you'd best believe I'd apparate there.
MAHOU Dining Bar OSMAND casts its spell on you right from the get-go, where you'll have to figure out how to open the mirrored entrance door, escape room style. Part magic show venue, part restaurant, the nightspot will instantly transport you to a mystical cosy cavern.
Choose between a 3- or 5-Course Italian meal that includes dishes like steak and pizza. Both also come with a 90-minute open bar, so you can work up some liquid confidence just in case you get called up to participate in the onstage illusions. 
The table host will also perform some card tricks while you dine, but nothing can prepare you for the main event. The magician charms with both his enthusiasm and sleight of hand, finishing off with a mind-reading trick that gave us a serious case of goosebumps.
MAHOU Dining Bar OSMAND
Address: 4-6-7 Roppongi Roppongi 4-Chome Bldg. B1F, Roppongi, Minato 106-0032 Tokyo Prefecture
Opening hours:Weekdays 7PM-10PM | Weekends 7PM-11:30PM
Book your dinner reservation with Klook
---
Day 5 – Tateyama
---
Experience snowy alps 5-hours from Tokyo
---
It might've been a summer June while we were there, but that didn't stop us from experiencing snow. "What is this sorcery?", you may wonder. The answer is Tateyama Kurobe Alpine Route, a seasonal attraction that is only open to the public between mid-April – end-November. 
The journey might seem like a daunting 5 hours by public transport, but it doesn't have to be complicated. First, we boarded the Hokuriku Shinkansen (¥12,730/~S$160) from Tokyo Station straight to Toyama Station, taking about 2 hours. 
Once you alight, you're just a stone's throw away to Dentetsu-Toyama Station. Get a ticket (¥1,200/~S$15) there towards Tateyama Station, where you'll ride an old school railway for about an hour. Try not to doze off though – the views as you approach the mountains are worth getting your phone camera out for. 
You know you're reaching Tateyama when you start seeing sights like these
We made it to Tateyama Station in no time, but the journey wasn't over just yet. A cable car ride awaited (¥4,310/~S$54) – its 45-degree steep carriage proving to be slightly startling for my colleague with a fear of heights. Thankfully, the ascent only lasted 7 minutes.
Finally reaching the Alpine Route!
You'll arrive at Bijodaira Cablecar Station, which marks the starting point of the Alpine Route. The entire trek takes about 8 hours to cover, but our only agenda was to see the snow corridor –  this meant an additional bus journey ((¥1,710/~S$21.50) straight to Murodo.
After a total of 5 hours travelling, we finally made it. There are various things you should look out for:
---
Snow wall
---
First impression: it might not be as colossal as The Wall in Game of Thrones, but it was still a breathtaking sight to behold. The snow wall reaches a high of up to 20M, and along the way you'll notice countless messages etched on its surface.
---
Snow tubing
---
We also made it just in time for snow-tubing! The activity takes place between 10AM – 3PM during seasonal periods, and is free for all ages. 
We ventured around the back of the Murodo station building and came face-to-face with the widest view of snow we've ever seen. Here, families were all busy building snowmen and getting into friendly snowball fights. The onground staff even mentioned that during a special week in early May, there's a free Snow Maze for visitors.
The snow corridor is only open for pedestrians between 15th April – 22nd June every year while the rest of the Alpine Route transitions to Autumn through September. For the best time to see fresh snowfall, visit during November before the route is completely closed from December to mid April. 
As an alternative from our journey to Tateyama Kurobe Alpine Route, Klook also offers return trip tickets from Nagoya instead which saves you the trouble of getting individual transport tickets. Book here. 
---
Things to do in Japan with Klook
---
Japan truly presents a world of activities unlike any other country – from spending a day riding camels through a sand dune to building a snowman surrounded by snow-capped alps the next. 
And with the help of Klook, the activities planned for our itinerary were all booked within a matter of minutes and taps on our phone. The process is systematic and simple, with the in-app QR codes serving as our ticket and sent to our email for back-up. Even our SIM card with unlimited 4G data was settled with ease. With convenient pickups at the airport upon landing, we could get connected right away!
Travelling to a foreign country doesn't necessarily have to be a stressful affair filled with excel sheets and scheduled pre-trip meet-ups with your travel buds. With the right travel aid, your next holiday will be an adventure-filled one, even if it's for last-minute bookings.

Download the Klook App
iOS | Android
Find out what else you can do in Japan: 
---
This post was brought to you by Klook.
Photography by Nadia Loewito.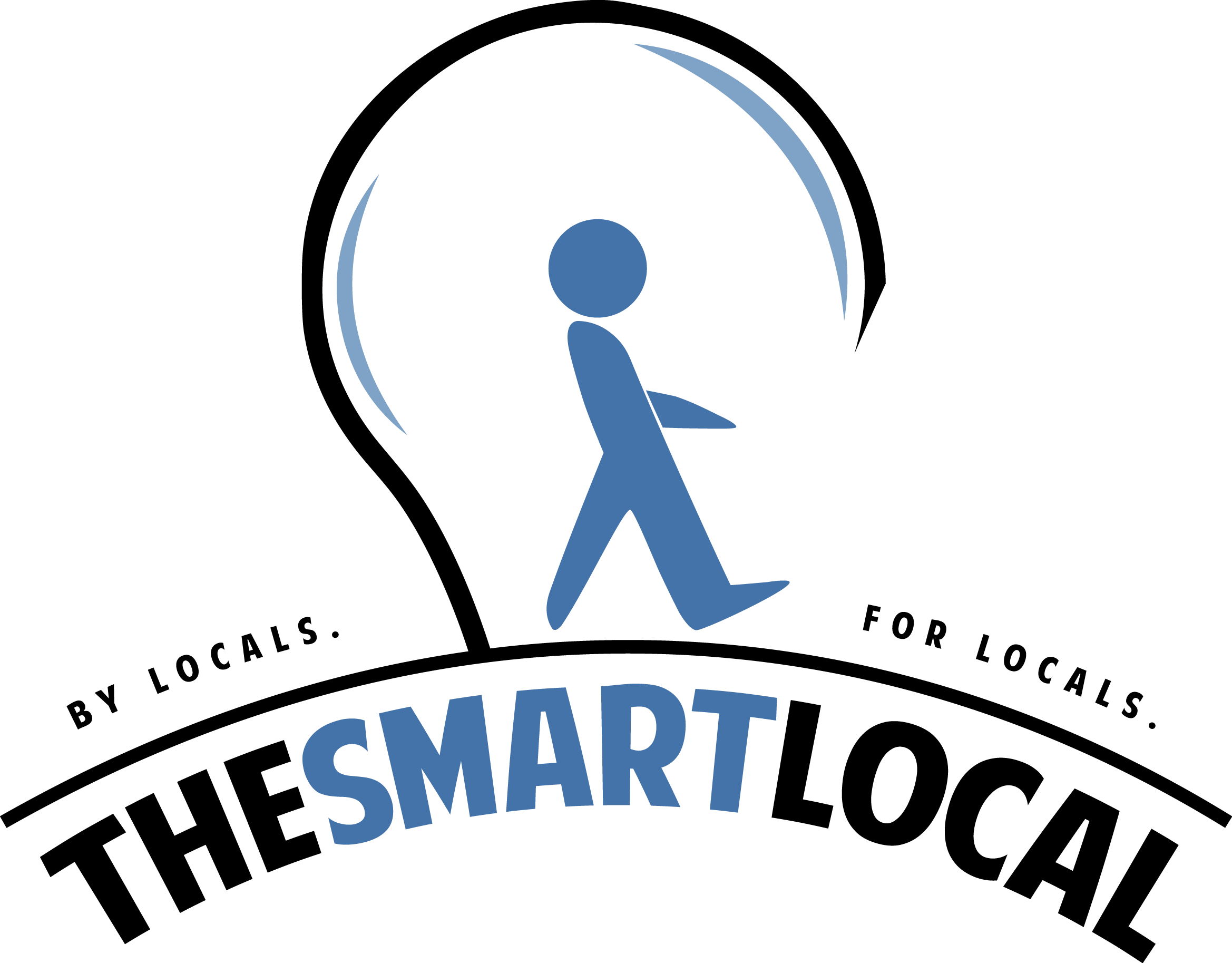 Drop us your email so you won't miss the latest news.