Shopping in Jewel Changi Airport
---
When Jewel Changi Airport first opened, we couldn't help but marvel at its rainforest greenery and Jurassic Park atmosphere – it's not exactly what we expected from our newest airport development. No doubt that it's a major "first" in terms of being our very own modern-day nature escapade. 
But it's also a shopping haven – each floor has an array of retail stores, ranging from the likes of fashion stores to jewellery boutiques. From flagship outlets to shops never seen before in Singapore, here are 8 new stores to check out: 
---
1. Naiise Iconic – local brands & quirky gifts
---
The second floor greets you with the scent of aromatic candles
From birthday gifts to anniversary presents, Naiise Iconic is one store where you can find it all. It's divided into 2 floors: the first for quirky knick-knacks, and the second for fashion apparel and other home decor pieces.
There's even a Gift Bar where you can get your gift professionally wrapped in fancy paper with all the trimmings. This service starts from $3 and you can choose to customise it with features like a wax seal stamp ($3) or a bunch of dried flowers ($1).
After shopping, head over to Naiise's cafe – The Pantry. It's fully stocked with local food and drinks with the likes of Kindred Tea, Joe & Dough, and Doki Doki's superfood smoothies. 
Unit number: #02-205/206
Opening hours: 10AM-10PM, Daily
---
2. The ORCHID Skin – Korean eye masks & hand creams
---
All beauty junkies will have a K-beauty product or 2 in their makeup case – they're known for cult beauty products that stick to an affordable price point. And now, with The ORCHID Skin, you have plenty of new items to try. 
This particular brand's well-known for their range of hand creams that have a lightweight texture and floral orchid scent. 
Many also swear by their eye patches, promising to soothe all puffy eye bags and even neutralise the dark shadows beneath. Try these together with their Smoky Oil Capsule Eye Cream ($56.50).
Unit number: #B1-282
Opening hours: 10AM-10PM, Daily
Telephone: 8620 8228

Website
---
3. Anello – everyday totes & backpacks
---
You're bound to spot an Anello bag wherever you are. Even though they're subtle in design, you can spot them a mile away with its stylish practicality. There aren't any chunky metal zips nor flashy logos – it's the perfect design if you're looking for a bag that'll last years. 
Whether you're an OL brisk walking through the CBD or leisurely window shopping in Orchard, Anello offers a solid range of suitable bags for your everyday life.
Unit number: #B1-275
Opening hours: 10AM-10PM, Daily
Telephone: 6962 2128

Website
---
4. PrettyFIT – modern footwear for women 
---
We often find ourselves hunting high and low for a pair of comfy heels. Good news, local brand PrettyFIT has opened its flagship store with a huge array of shoes. Kitten heels, open-toed sandals, pointy stilettos – you name it, they've got it! 
Take your time to browse through: you can spend an entire afternoon searching for the perfect pair of heels – they've also got a stylish collection of bags and accessories. 
Unit number: #B1-235/236
Opening hours: 10AM-10PM, Daily

Website
---
5. RISIS Trésor – handcrafted jewellery
---
Jewellery is dime a dozen these days, but there's a difference between a handcrafted 24k gold necklace compared to the plastic strands hanging along Bugis Street. At RISIS Trésor, they're known for their orchid motifs and thoughtful craftsmanship. 
Whether you're treating yourself or someone else to a luxurious gift, there's a huge range to choose from with delicate pieces like orchid earrings or rose gold bracelet cuffs. 
Unit number: #01-255
Opening hours: 9AM-11PM, Daily
Telephone: 6974 0814

Website
---
6. Make Hero – Japanese beauty & makeup
---
Clear skin doesn't just depend on good genetics or the constant chugging of green tea – your skincare routine also plays a part. At Japanese beauty store Make Hero, you can find an assortment of makeup and skincare products that'll leave your skin looking utterly radiant.
Their star product? The Natura SC Serum which is a mighty $950 for 5 small bottles. But steep price point aside, this is made from stem cells which helps to brighten your skin. 
Otherwise, they also have a range of useful items like Hirosophy face masks and body mists. 
All products have testers for you to try before purchase
Unit number: #B1-281
Opening hours: 10AM-10PM, Daily
---
7. Samsonite Black Label – premium luggage
---
We're always excited for our next holiday but it's likely that we're dreading the logistics of packing. With Samsonite Black Label's premium luggage, you wouldn't procrastinate any longer – packing almost becomes a joy instead. 
Some bags even have fancy tech features, like a thumbprint scanner, usb ports, and a built-in weighing scale! You'll never have to fumble for physical keys or worry about exceeding your baggage weight limit again. 
This Samsonite Evoa Tech Spinner (from $690) is a sleek piece and has all the features we need – it even comes with a bluetooth tracker and anti-theft zipper for extra security. 
Unit number: #01-244/245
Opening hours: 9AM-11PM, Daily
Telephone: 6245 7190

Website
---
8. Durasport – extreme sports gear & apparel
---
Not everyone's cut out for extreme sports – they're termed as extreme for a reason. But for those craving an adrenaline rush, Durasport is the store you've been looking for. From cycling apparel to rock climbing gear, they're fully stocked – it's where you can pick up a Hummingbird folding bike or Lumos bicycle helmets. 

You can also purchase limited edition racing bicycles, like the Dassi Interceptor – the world's first graphene bike.
There's even a solid selection of footwear, whether you're looking for those with special grip for scaling rocks or clip-in cycling shoes. 
Unit number: #02-224/225
Opening hours: 10AM-10PM, Daily
Telephone: 6962 0665

Website 
---
Shops in Jewel Changi Airport
---
We can all unanimously agree that Jewel Changi Airport is massive. And once we factor in the number of retail stores all around, there's every reason that it's a trusty go-to for our next shopping spree. 
Also, from now to 22nd September 2019, if you spend more than $120* across all retail stores, you can try their Lucky Plinko Game to win exclusive gifts like:

Reusable Straw Set with Pouch

Passport Holder

RFID Wallet

2-in-1 Cooler Bag & Carrier
You can also get shopping and dining vouchers from the likes of stores like Levi's, Marks & Spencer, and Commons. Head over to Jewel Changi Airport to explore shops never seen before in Singapore – they've got it all, from premium luggage pieces to handcrafted jewellery. 
*Limited to first 500 redemptions daily. Other T&Cs apply.
---
This post was brought to you by Jewel Changi Airport.
Photography by Huy Pham.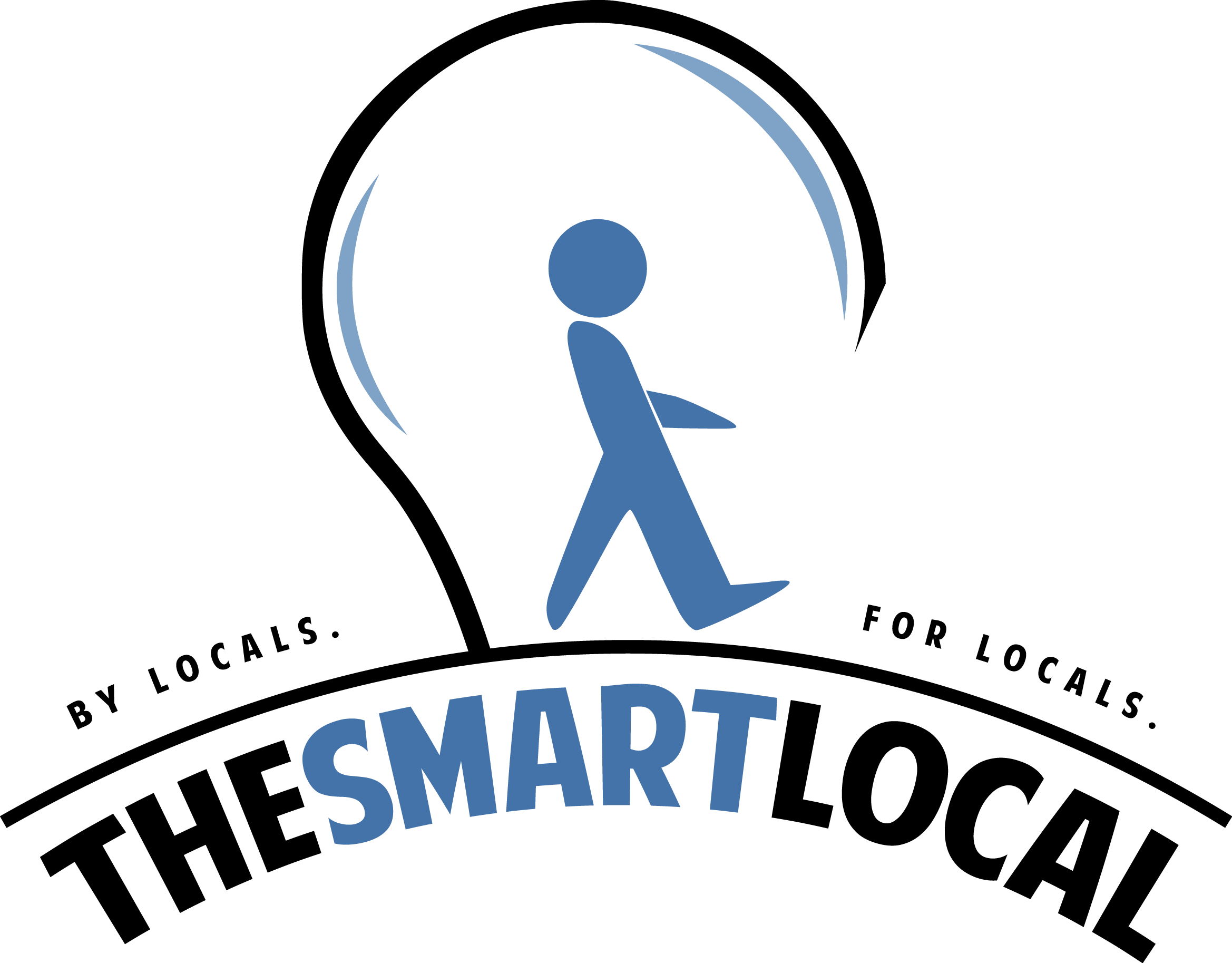 Drop us your email so you won't miss the latest news.