Explore West Japan with the Hello Kitty Shinkansen
Image credit: @sarlitodr, Lipstick Alley
So you're a full-fledged Hello Kitty fan. You've managed to get your hands on every collectable plushie and Sanrio EZlink card ever released in Singapore.
If your love for Hello Kitty can't be contained, then it's time to venture beyond local lands to the home of the legendary cartoon itself. Beyond Sanrio Puroland, Japan is also home to the only Hello Kitty Shinkansen – a 10-carriage bullet train that pays homage to the 3rd-grade cat girl we all adore.
Image credit: Commons Wikimedia
The train's exterior is decked out in soft pink pastel hues, with cute Hello Kitty stickers plastered throughout the train's body. And on top of being aesthetically pleasing, there's even a "Hello! Plaza" carriage that sells all sorts of Hello Kitty paraphernalia unique to the various regions that the train passes through.
Image credit: Lipstick Alley
A second "Kawaii! Room" sports a photo wall and a larger-than-life Hello Kitty doll for passengers to snap a memory or two.
Image credit: @iniciam
If you're the type of fan to go the distance for all things Hello Kitty, Japan's Hello Kitty Shinkansen is a new excuse for you to get the best of both worlds and explore the undiscovered sights of West Japan.
To move your decision-making process along, we've compiled a list of the top attractions and delicacies in 3 cities of West Japan that you can discover on the Hello Kitty Shinkansen:
1. Osaka – Undergo ninja training and feast on Acchichi Takoyaki
Image credit: @ninjado_ninja
Ninjas are one of the coolest people in Japan's history. I mean, most of us grew up on the anime, Naruto, and harboured lowkey aspirations to be a high-level Jōnin (shinobi/ninja) one day. And although a shuriken-throwing future can remain only a pipe dream, you can attempt to be one for at least a couple of hours at Ninja-Do, a ninja training school in Osaka.
Not only will you be able to don the actual outfits of these warriors, but you'll also be able to experience the same basic training as them. We're talking about learning things like footwork, how to throw a shuriken and how to hold a Shinobi-gatana (ninja sword).
Ninja-Do
Address: 4F Wakaba Bldg 1-1-18 Taishi, Nishinari-ku, Osaka, Ōsaka-fu 557-0002, Japan
Opening hours: 10AM-5PM, Daily
Telephone: +81 6-6131-9768
Website
After all that swinging and slashing, treat yourself to Osaka's famous Acchichi Takoyaki (octopus ball). Acchichi Honpo serves up the best takoyaki and lies within Dotonbori's Tombori Riverwalk – the store's giant orangey signboard makes it hard to miss.
The takoyaki balls here are said to be especially tender and fresh as the octopuses are brought in directly from Osaka Central Fish Market daily.
Acchichi Honpo
Address: 7-19 Souemoncho, Chuo Ward, Osaka, Osaka Prefecture 542-0084, Japan
Opening hours: Sun-Thu: 9AM-2PM | Fri-Sat: 9AM-5AM
Telephone: +81 6-7860-6888
2. Okayama – visit Japan's oldest castle in the sky and feast on sushi with a twist
Image credit: k.kai.photography
Standing some 430 meters above ground is Bitchu-Matsuyama Castle. It was built in 1240 and is Japan's tallest and oldest castle. Unlike castles in other parts of the world, the Bitchu-Matsuyama Castle wasn't built to host royalty. Instead, it served as a fortress to protect warriors and is perched high atop a mountain where thick clouds would hide the castle from enemy sight.
Viewers will have to hike for about 20 minutes to reach this peak, but we assure you that the view is worth the climb.
Image credit:@lupin4899
The Bitchu-Matsuyama Castle is the last remaining castle out of 12 original castles that were originally built during the Edo period (1603-1868). It's also the only castle in Japan with an actual "Cat Lord".
Image credit: @sanju_ro
That's right, the lord is actually a cat that was named after Sanjuro, a local samurai. The cat was recently granted lordship after being viewed as a sign of good luck for bringing crowds back to Japan after a major flood hit the country in 2018.
Bitchu-Matsuyama Castle
Address: 1 Uchisange, Takahashi 716-0004, Okayama Prefecture
Opening hours: Daily from April to September, 9AM-5.30PM | Daily from October to March, 9AM-4.30PM
Price: 300 Yen for adults and 150 Yen for children
Website
Usually, sushi comes in bite-sized portions but in Okayama, the ingredients are scattered in a rice bowl with veggies usually topping the dish.
Bara means scattered in Japanese and the sushi's ingredients are cleverly dispersed within the bowl
Image credit: @holly_summer_s2
Okayama's speciality dish, Bara Zushi, originated from a time in the Edo era when it was illegal for people to spend on luxurious food. So to avoid getting caught, people buried rich ingredients such as seafood and poultry under a bed of rice to complete the disguise. But if you head there today, the meats are usually presented on top to make the meal more visually appealing.
This dish can be found at Azuma-Zushi, which is located within Okayama Station itself, making it convenient for you to grab an authentic bite the minute you alight.
Azuma-Zushi Sun Terrace Okayama
Address: Sun Station Terrace Okayama 2F, 1-1 Ekimoto-machi, Kita-ku, Okayama-shi, Okayama Station
Opening hours: 11AM-10PM
Telephone: +81 86-227-7337
Website
3. Hiroshima – Visit the gateway of God, paraglide over Yamaguchi and bite into savoury pancakes
Next up on the Hello Kitty Shinkansen's path is Hiroshima. While its name commonly throws us back decades to a darker time of WW2, the island's scenic reality will completely rewrite that perspective.
Visiting a shrine and passing under a torii gate is almost a rite of passage for every first timer in Japan. And if you're in search of blessings, the Itsukushima Shrine on Miyajima Island is where you'll want to be.
Just a 30-minute ride out from the mainland, Miyajima Island is both Insta-worthy and crazy sacred. Locals believe that the site is where God resides and symbolises the physical gateway between the physical and spiritual realm. The island is also home to hundreds of free-roaming deer that you can pet.
Image credit: Outdoortrips
And if you're in the mood for adventure, you can also sign yourself up to paraglide off the mountains of Yamaguchi and catch a bird's eye view of Hiroshima. At that height, you'll be able to see the coastline, all of Yamaguchi's rice fields, Oshima Island, and Iwakuni Castle.
Lapu Lapu Paragliding & Hang Gliding School
Address:2905-7 Shūtōmachi Soo, Yamaguchi-ken Iwakuni
Opening hours: Daily, 11AM-5PM
Telephone: +81 90-8495-2218
Website
If a dish is named after a city, you can bet it's one of the region's speciality dishes. This is the case for the Hiroshimayaki Okonomiyaki – a savoury pancake packed with crunchy vegetables, fresh seafood, and tender meats. And unlike your average okonomiyaki, the base of it consists of a deep fried layer of yakisoba sprinkled with bonito flakes.
Okonomimura Building
Address: 5-13 Shintenchi, Naka-ku, Hiroshima-city (3-minute walk from the Shintenchi bus stop)
Opening hours: 11AM-9PM
Contact: +81 82-241-2210
Website
*BONUS* Canyon down the scenic gorge of Nametoko in Ehime
Image credit: YouTube – スポーツ庁
From soaring through the air to sliding down valleys, there's an adventure for all. This is Nametoko, one of Japan's top 100 waterfalls and is a short ferry ride of 3 hours 25 minutes away from Ehime. Serious thrill-seekers from all over the world make the journey down to Ehime just for the 40-metre joy ride down Nametoko's scenic gorge.
Nametoko Nogawa
Address: Uwajima, Ehime Prefecture 798-0044
Opening hours: Daily, 9.15AM-4PM
Telephone: 0895-42-0063
Website
Image credit: @kazutoyodo
And while you're there, fuel up on Uwajima Taimeshi (Sea Bream Rice) – one of Ehime's delicacies. In ancient times, this sashimi-style treat was particularly popular amongst Japanese fisherman as starting a fire to cook their meals would quickly attract the attention of enemies who trawled the Seto Inland Sea.
Daikokuya Dogo
Address: 8-21 Dogokitamachi, Matsuyama 790-0848, Ehime Prefecture
Opening hours: 11AM-9.30PM (Closed every first and third Wednesday of the month)
Telephone: +81 89-925-5005
Website
Travel to West Japan with Singapore Airlines and SilkAir
If you've already done and dusted most of Central Japan, it's high time you strap on those adventure boots and set your sights on the untouched glory of Japan's West.
Image credit: Singapore Airlines, 2018
With Singapore Airlines and SilkAir offering direct flights to Osaka, Fukuoka and Hiroshima; and the Hello Kitty Shinkansen's Kodama service stopping at every station between Shin-Osaka and Hakata, you now have more reason to plan that multi-city escape in West Japan.
And on that note, if the trip you're planning takes place in December, you'd be remiss not to make a trip down to the breathtaking snowy wonderland that is Shirakawa Village – a UNESCO World Heritage site with a 200-year-old history.
Image credit: @akbarsyahrudin
Though Nagoya is not accessible via the Hello Kitty Shinkansen, you can easily get there via a direct flight from Singapore on Singapore Airlines or a 50-minute Nozomi train ride (JR Tokaido Shinkansen) from Osaka.
From now till 17th March, Singapore Airlines is running a promotion on direct flights to Osaka that gives you an unbeatable base fare of $528! The condition? You'll need to bring someone along cause it's 2 to fly.
Image credit: JNTO
And to make things more exciting, every flight you book on Singapore Airlines or SilkAir to Osaka, Fukuoka or Hiroshima from 11th February – 17th March 2019 puts you in the running to win a pair of JR West Railway passes (worth $230 each) for your Westside adventures. Register for the giveaway here!
---
This post was brought to you by Singapore Airlines, Japan National Tourism Organization and JR West.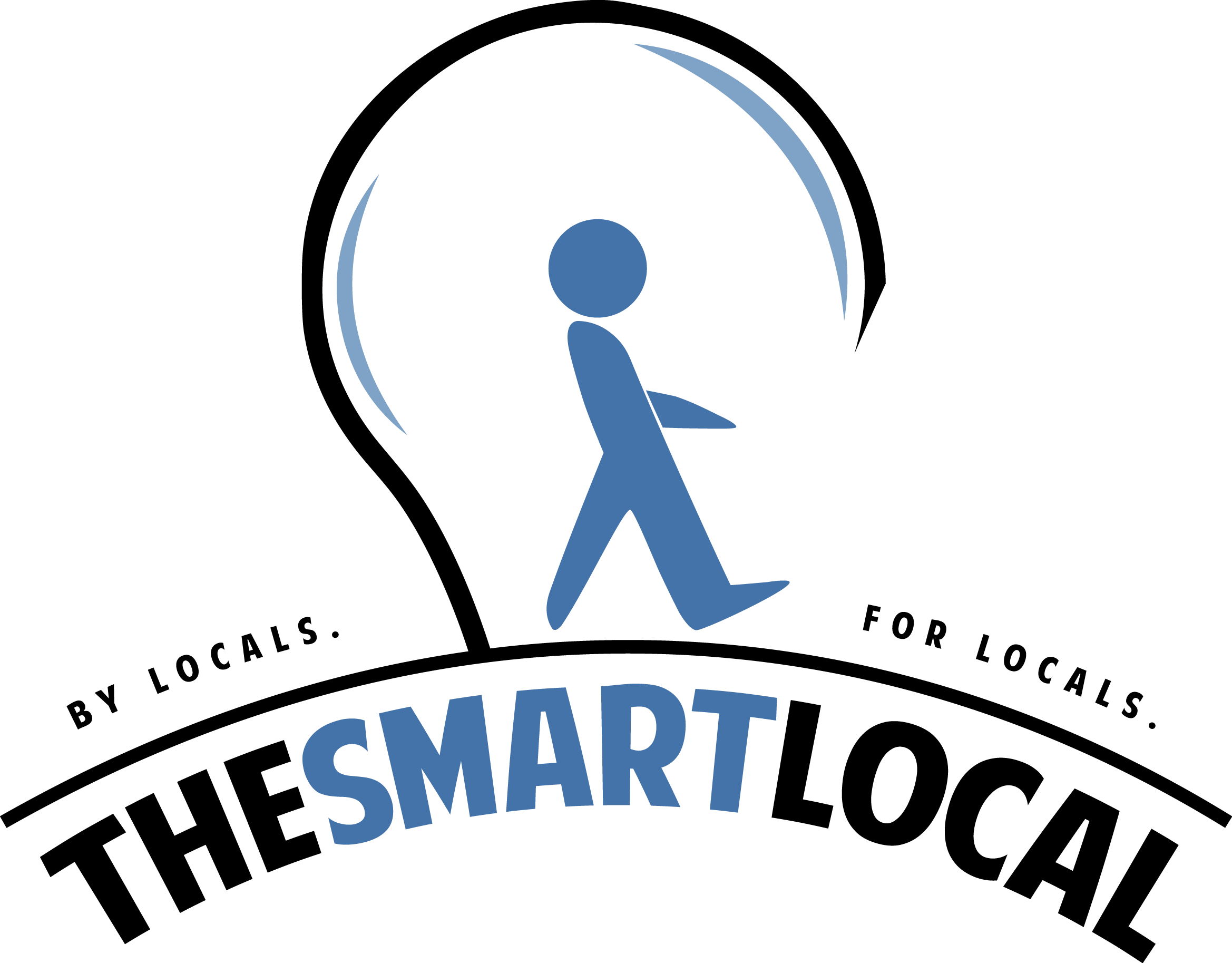 Drop us your email so you won't miss the latest news.