Things to eat in Niigata
The peaceful countryside has many charms. For city rats like myself, unique off-the-beaten-path experiences have always been alluring. Just a two-hour Shinkansen ride from Tokyo, the coastal city of Niigata is a popular skiing destination in winter. But visit during the other seasons to experience an authentic side of traditional Japan.
An important agricultural region of Japan, Niigata is located next to the Sea of Japan while being home to many plantations. Nestled between the mountains and the sea, there's plenty of things to do when in Niigata. Don't forget to fill up your tummy, and check out these must-try foods when you're in "the city of water".
1. Get ice cream with edible gold at Sado Kinzan Gold Mine
Sado Island in Niigata prefecture used to be a hotspot for gold mining activities. While the mines are no longer operational, the Sado Kinzan Gold Mine is still open to visitors looking to take a glimpse of the mine's history. Make sure to grab a cone of their Milk Ice Cream with Gold Flakes when you're around the area.
Thin gold leaf bits are sprinkled on top of rich and creamy milk ice cream, and make for an IG-worthy shot. While eating gold may sound a little indulgent, you'll be pleased to know that a single cone costs ¥350 (~$4.28), making it easier to stomach.
2. Look for Red Snow Crab that can only be found in the Sea of Japan
Red snow crab or beni zuwai-gani is highly prized for their firm and sweet flesh. Costing around ¥3,000 (~$36.75) for a whole crab, these are only found in the deep, rough waters of the Sea of Japan. It's simply prepared by boiling in water, then rapidly chilled so that you can enjoy the gooey roe inside.
Red snow crab is one of the symbols of the port town of Teradomari, and you'll find plenty of them around.
2. Try marinated chrysanthemum flowers as an appetiser
Yes, you can actually eat these flowers. Kakinomoto is a red, purple Chrysanthemum dish that is marinated in vinegar and enjoyed since the start of the 16th century This refreshing side dish is often served during the Autumn season and is said to reduce the effects of ageing and stress-related diseases.
4. Beat the chill with Tsubamesanjo's special Curry Ramen
If you're fond of Singapore-style curry chicken noodles, then you'll probably like the Curry Ramen which costs around ¥980 (~$11.92) in Niigata.
You'll find simmered vegetables and meat inside this hearty bowl of noodles that warms you up on cold days. Go for an additional round of carb-loading with a bowl of Tsubamesanjo rice that is great when mixed together with the thick and flavourful curry sauce. These hearty noodles are also a favourite among the local blacksmiths, who are widely considered as Japan's finest.
Speaking of blacksmiths, Tsubamesanjo has a history of being a metalworking hub since the Edo period in the 16 century and is one of the largest production regions of metalware in Japan. They carry on the tradition to this day, and you can actually sign up for classes under master blacksmiths at Sanjo Blacksmith Dojo and learn to make a letter opener from just a single steel nail. Classes take about an hour and cost ¥1,000 (~S$12.18).
Each participant is guided by seasoned veterans with more than fifty years of experience, so you don't have to worry about getting your fingers turned into molten metal.
Here I am making my letter opener under the watchful eyes of a sensei
Address: 11-53 Motomachi, Sanjo, Niigata, 955-0072
Contact: kaji@city.sanjo.niigata.jp
Special mention: Tsubamesanjo Rice
Just ask any Japanese chef for the best rice in Japan and they will probably tell you that it's from Niigata. The fertile soil and optimal climate conditions make it ideal for rice growing.
I was a little sceptical with just how great their rice can be, after all, it's just rice. But have a taste of Tsubamesanjo rice and you'll be amazed by its plump grains and fragrant aroma.
5. Have steamed rice and seafood in a traditional Wappa Meshi
Image credit: @claudiahua
A speciality of both Niigata and neighbouring Fukushima prefecture, Wappa Meshi is a traditional dish that is served in a beautifully crafted wooden container known as Wappa. Unlike donburi rice bowls, where the main ingredient is the focus of the meal, Wappa Meshi is an elegant dish which focuses on complementing the ingredients with rice.
The rice is steamed partially with seasonal seafood and vegetables, soaking up the rich flavours from the ingredients. Try it in Aizu Wakamatsu city where prices start from around ¥1,500 (~$18.37).
6. Have a master sushi chef handpick the freshest sushi
Image credit: Nippon Rent-A-Car
Located just next to the Sea of Japan, expect to find the freshest catch in Niigata. Most sushi restaurants offer a Kiwami course, which comprises ten pieces of quality sushi, including uni (sea urchin), toro (tuna), and ikura (salmon roe). The ingredients change from season to season, so you'll only be getting the best seasonal ingredients available.
The sushi are neatly presented on a platter and you can get to choose whichever you want to start with. Prices start from ¥3,000(~$36.75), which is not bad considering that the sushi is prepared in front of you by a sushi master.
7. Visit a Tsukiji-esque fish market that's located next to the sea
It's not all about sushi and sashimi in Niigata. You'll also find plenty of Hamayaki or grilled seafood at Teradomari Fish Market in Nagaoka. Located just next to the sea, the fishermen and store owners have a close understanding with each other in pushing out the freshest catch daily.
The grilled squid is a popular option and is freshly grilled on-site. Also keep a lookout for fresh oysters, grilled scallops, and Banyajiru, a local speciality miso soup that comes with seasonal vegetables, crab and fish.
BONUS: Things to Do In Sado Island
Located off the coast of Niigata prefecture, Sado Island is one of Japan's largest island. Take a ferry from Niigata city and you'll be transported to a mysterious and beautiful wonderland.
It's recommended to get a rental car to explore the island at your own pace. There are plenty of scenic driving routes and getting a car is easy with many rental car services located at the Sado Kisen Ferry Terminal.
Be mesmerised by the sights at Senkakuwan Bay
One of the most scenic spots on Sado island, Senkakuwan Bay makes you feel like you're at the beautiful steep rocks of Hardangerfjord in Norway. You'll get an encompassing view of the cliffs, with some of them measuring over 30-metres high.
This area is popular with many Japanese, and it's best to take a scenic boat tour that takes you around the bay. The boats are glass-bottom, bringing you closer to marine life.
Watch the waves roll by at Shimafumi Cafe
Located next to the sea, Shimafumi Cafe Bakery is an ideal place to stop by for lunch in the middle of your road trip. Get an unobstructed view of the sea while munching on freshly baked bread at the island's only seaside cafe.
Look for gold at Sado Nishimikawa Gold Park
Situated on the ruins of a former gold mine in Sado city, you can pan for real gold and keep it at the Sado Nishimikawa Gold Park. Looking for these tiny gold specs is real backbreaking work, but you'll find that it's worth the effort when you catch a glimpse of it shining under the sand.
Explore Japan on a self-drive trip
While it's not difficult to get around Japan with public transportation, one of the lesser-known options is to rent a car so that you can explore Japan's nooks and crannies at your own pace. All you have to do is to apply for an International Driving Permit ($20) at either Kallang Bahru or Ang Mo Kio and get it approved within an hour.
Car rental prices start from ¥6,480 (~$$78.62) a day and most of the car rental companies speak English and have GPS-enabled maps.
Here are just a few of the car rental services available:
With so many things to eat, Niigata is a definite place to visit for all foodies. Make sure to also check out more things to do in Niigata, and get lost in the natural beauty of this non-touristy part of Japan.
---
This post was brought to you by Niigata Inbound Tourism.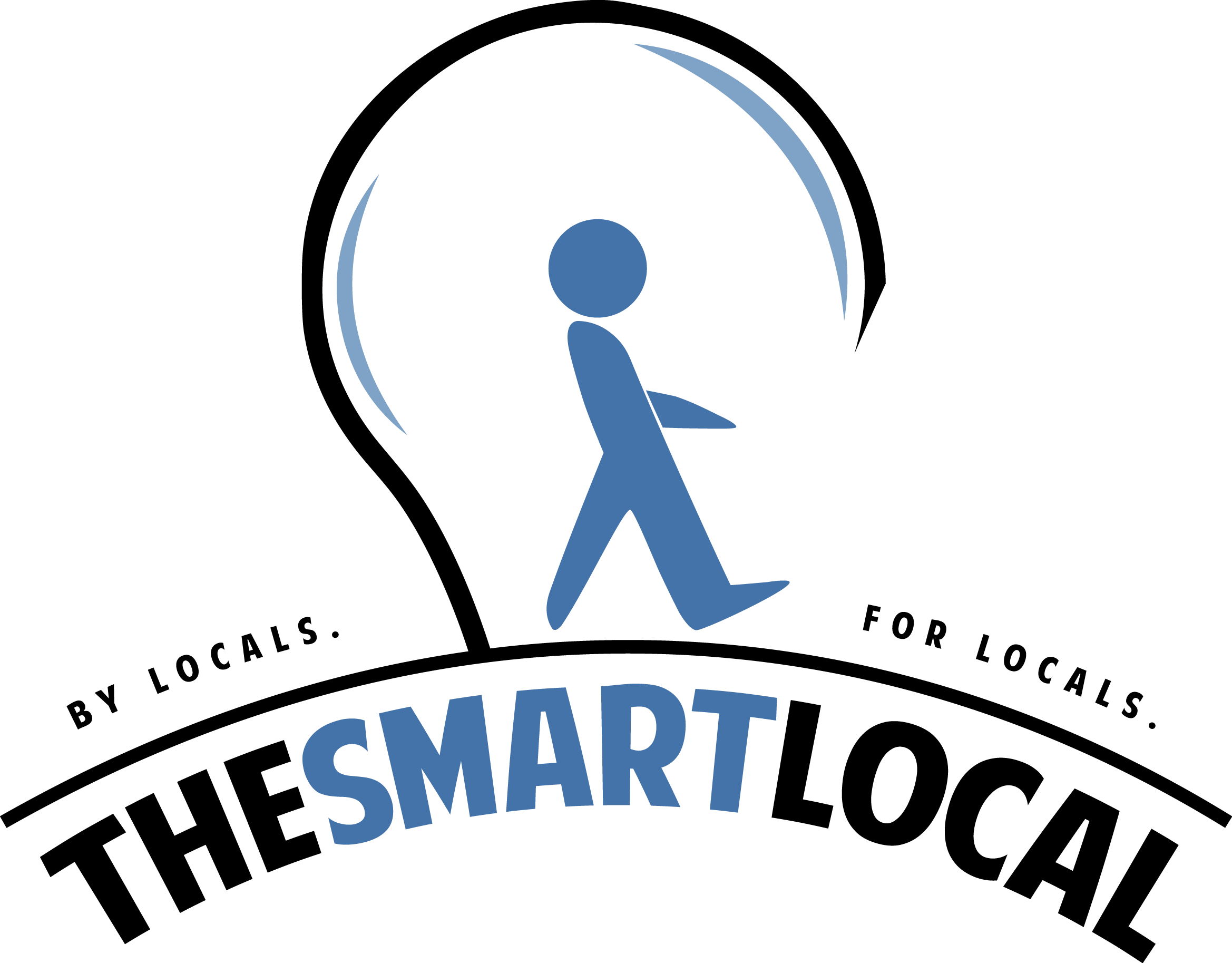 Drop us your email so you won't miss the latest news.