What to do in Niigata, Japan
The land of sushi is a place we all hold close to our hearts. You've most likely enjoyed an early breakfast at Tsukiji Fish Market or snapped a timelapse video at busy Shibuya Crossing. We all love Tokyo but it's time to jump into a time travel adventure by embracing the quaint charm of Sado Island in Japan's Niigata Prefecture.
Just 4 hours away from Tokyo – a hop, skip, and jump by Shinkansen (high-speed train), bus, and ferry – Sado Island will send you back to a time when gold mining and exiled prisoners were the norm. Many parts of this mysterious island have been left untouched by time. Here, you can stroll around in a 400-year-old gold mine or recreate scenes from Spirited Away.
1. Recreate scenes from Spirited Away with a Tarai Bune (tub boat) ride
Head over to Ogi Port at the southern end of the island to replicate the tub boat scene from Spirited Away. Don't worry about safety, fisherman used these "tubs" daily during the early Meiji period since a Tarai Bune is designed to be stable and easy to manoeuvre.
Each ride lasts for around 10 minutes. Although a boatman will be guiding the boat for you, you can also get your Tarai Bune "pilot" license for ¥200 (~S$2.5) if you're keen on learning how to steer and row.
Admission: Each adult ticket for the Tarai Bune ride costs ¥500.(~S$6.2).
Address: Ogimachi, Sado City, Niigata Prefecture 952-0605
Opening Hours: Daily 8:20AM – 5PM
2. Find your own gold at Sado Nishimikawa Gold Park
Move aside Hello Kitty plushies, handcrafted origami fans, and Royce chocolates – gold is going to be your new dream take-home souvenir. At Sado Nishimikawa Gold Park, you can pan for your own gold and even better, you get to keep what you find.
Admission: ¥800 (~S$10) per adult.
Address: 835-1, Nishimikawa, Sado City, Niigata Prefecture 952-0434
Opening Hours: Daily 8AM – 5:30PM
3. Walk through a 400 year-old gold mine
Sado Kinzan Mine is Japan's largest gold and silver mine and stretches for an insane 400km. Of course, you won't be exploring all 400km of the mine.
There are two specially-curated routes available to the public.
As you wander through, there are human-sized mechanical dolls that simulate the miners' daily activities. With signs in both English and Japanese, you'll quickly understand the hardships they went through. Close your eyes for 30 seconds and you'll almost be able to visualise yourself working here… 400 years ago.
Admission: ¥900 (~S$11.2) per adult for Sohdayu or Dohyu Tunnel; ¥1,400 (~S$17.5) per adult for Sohdayu and Dohyu Tunnel
Address: 1305, Shimoaikawa, Sado City, Niigata Prefecture 952-1501
Opening Hours: April to October: 8AM – 5:30PM; November to March: 8:30AM – 5PM
4. Feast on freshly baked bread at Shimafumi Primosado, Sado Island's only seaside cafe
Once you're feeling peckish from exploring all the nooks and crannies of Sado Island, try this seaside bakery that's right by the sea.
It's the place to visit no matter what season. During winter, you can escape from the cold chills and enjoy the wafting aroma of piping hot bread – all while enjoying sea views from your cosy spot by the window.
Address: 105-4, Sado-Shi, Niigata Prefecture 952-0431
Opening Hours: Thursday to Tuesday 10AM – 5PM (Closed on Wednesdays)

5. Taste one of Japan's best rice varieties at the Northern Culture Museum
The Northern Culture Museum was once a farmer's house, but the it looks nothing like a farm today, with its staggering 65 rooms, temples, and tea houses. The entire region of Niigata is known for its plump grains of rice, and the owners of this house were the MVPs of rice farming back in the day.
Exploring the grounds – all 3,967 square metres – will definitely tire you out. When you've had your fill of admiring the Japanese gardens and wisteria trees, head to their on-site restaurant. The rice here is unlike anything we've tried: each grain was plump but firm, moist but fluffy. They use Koshihikari rice, which is known to be one of Japan's best.
Dishes come in sets, so a meal with tempura, grilled fish, rice, miso soup and pickled vegetables will only set you back ¥1,512 (~S$18.9). Picky rice eaters can opt for the Hagama Experience (¥1,836, ~S$22.9), where they can cook their own rice with a cast-iron pot using a table-top cooker.
Address: 2-15-25, Soumi, Konan Ward, Niigata City, Niigata Prefecture 950-0205
Opening Hours: Apr to Nov: 9AM – 5PM, Dec to Mar: 9AM – 4:30PM
6. Make your own rice cracker at Niigata Senbei Okoku
Ah, rice crackers bring back such nostalgic memories – especially if they look anything like our favourite Want Want crackers. But they're not just a child's novelty snack. At Niigata Senbei Okoku, the kingdom of rice crackers, they've got senbei (rice cracker) experts baking and roasting crackers non-stop.
Don't just leave it to the professionals – it's up to you what your senbei looks like – for just ¥1,500 (~S$18.7). Drizzle soy sauce on a 25cm-wide senbei before roasting it with your own hands. Try the novelty senbei soft serve too, since there's a splash of soy sauce paired with plain vanilla. It's addictively sweet but salty at the same time, with a crunch from the rice cracker bits.
Address: 2661, Niizaki, Kita Ward, Niigata City, Niigata Prefecture 950-3134
Opening Hours: Mon to Sun: 9:30AM – 5PM
7. Learn about the fine art of knife-sharpening at Tsubamesanjo
Made-in-Japan products are seen as superior products to products made in most countries, save perhaps Germany. In Niigata City, this is brought up a notch with every single item handcrafted and inspected.
Sharpening a knife isn't just a skill, it's a livelihood for many at Niigata City. Craftsmanship is taken very seriously at Tsubamesanjo. If you're one to care about the sharpness of a blade while slicing your steak or the gentle curvature of a spoon while scooping cereal, listening to the masters talk about their craft will make you care even more about finer details in your cutlery.
Each blade has handcrafted characters on the sharp blade – making them the perfect take-home souvenirs for those who are looking for a solid knife to use in the kitchen. Tsubamesanjo also sells other metalwork items such as stainless steel cups that are gold-lined, to help keep your sake cool.
Sanjo Kaji Dojo
Address: 11-53, Motomachi, Sanjo City, Niigata Prefecture 955-0072
Opening Hours: Tue to Sun: 9AM – 5PM (Closed on Mondays)
8. Heal your mind and body with power spot Yahiko Shrine
It sounds almost fictional, but Yahiko Shrine is a 1300-year-old power spot hidden within an ancient cedar forest. For those of us who aren't well-versed in Japanese culture, power spots are places with lots of spiritual vibes. People often flock there to heal their mind and body, but you'll find this particular shrine relatively empty with a quiet charm.
The annual Chrysanthemum Festival starts when chrysanthemums bloom – usually the start of November.
There's something going on in Yahiko Shrine all year round: April for blossoming sakura trees, November for the annual Chrysanthemum Festival. The shrine's at the foot of Mt Yahiko, and to get to the top will be a challenging 4-hour return trek – otherwise, catch the ropeway for ¥1,400 (~S$17.5).
Address: 2887-2, Yahiko, Yahikomura, Nishikanbara, Niigata Prefecture 959-0323
Opening Hours: Mon to Fri: 5AM to 6PM
9. Taste fresh salmon at Japan's salmon hotspot
Murakami is another city in the Niigata prefecture – like Sado Island, it's known for its breathtaking landscapes, seaside views, and traditional Japanese buildings. But one major difference: Murakami is recognised for its fresh salmon, thanks to its proximity to the Miomote River.
Stop by Kikkawa or Iyoboya Kaikan Salmon Museum to find out more about the city's rich salmon history. As salmon is deeply rooted in Murakami's culture, restaurants serving salmon can be found at every corner.
Iyoboya Kaikan Salmon Museum
Opening Hours: Mon to Sun: 9AM – 4:30PM
Admission: ¥600 (~S$7.5)
Other spots near Niigata worth visiting
While Niigata has its fair share of charm, there are plenty of other attractions nearby that are worth visiting too. Swing by other prefectures like Yamagata and Fukushima that are just a few hours away by driving – you can make a road trip out of it, especially since Japan's rest stops along the highway are always pristinely clean.
Fukushima – enjoy the view from Tsuruga Castle
Many are wary of travelling to Fukushima, but Goshiki-numa is 90 km away from the nuclear power plant site and the United Nation has declared it safe for visits.
With sights like the vividly-coloured Goshiki-Numa and Aizuwakamatsu Castle, there's plenty of sightseeing at Fukushima.
Aizuwakamatsu Castle, also known as Tsuruga Castle, is one of Fukushima's landmarks. Climb to the fifth floor where you can look out to the cityscape or visit Rinkaku Teahouse to try their locally-grown green tea. The castle is surrounded by sakura trees which come to full bloom in April.
Aizuwakamatsu Castle
Address: 101, Outemachi, Aizuwakamatsu City, Fukushima Prefecture 965-0873
Opening hours: 8:30AM to 5PM
Admission: ¥410 (~S$5.1)
Yamagata – the world's biggest jellyfish aquarium
Another interesting must-visit is Yamagata, for its hot springs and its Wintery ski resorts. But if its extreme weather gets to you – swelteringly humid in the summer and snowy in the winter – the nearby Kamo Aquarium has the world's largest collection of jellyfish.
The aquarium also houses many fresh and saltwater fish, and has daily shows for seals to show off their tricks. While you're there, try the jellyfish ice cream (¥350, ~S$4.4) – it has a creamy vanilla taste with a crunch to it.
Kamo Aquarium
Address: Mon 657-1, Okubo, Imaizumi, Tsutuoka City, Yamagata Prefecture 997-1206
Opening hours: Mon to Sun: 9AM – 5PM
Admission: ¥1000 (~S$12.5)
Drive to the best sightseeing spots in Japan
Most of Japan's scenery isn't easily accessible by public transport, but thankfully, it's a straightforward process to apply for an International Driving Permit (IDP, $20). Singaporeans can head down to the Ang Mo Kio outlet to collect your IDP within an hour, or apply for it online if you're not in a rush.
Driving in Japan is comparable to driving in Singapore: we both drive on the right. Their speed limit is also relatively slow at 40km/hour which makes for a safe drive, and the built-in GPS in rented cars mean that you won't have to worry about getting lost.
Take note that there are toll charges similar to our ERP – you'll need to rent a concession flat rate card for their Electronic Toll Collection (ETC) at just ¥324 for up to a week.
Rental car services in Sado Island
Exploring Sado Island without a car is possible thanks to their regular bus services, but it's much easier when you have a car. You'll have the freedom to explore all the sights at your own pace. Once you step off the ferry at the Sado Kisen Ferry Terminal, you'll be able to rent a car starting from ¥4,000 per day.
Here are a few of the car rental services available:
Explore Japan with tour agencies
No matter what season it is, Niigata has a ton of things to do and see. But instead of slowly figuring out the logistics alone – budgeting and itinerary planning can be tricky – book a pre-planned holiday with a tour agency that knows all the ropes. Here are a few tour agencies you can trust to show you the best spots of Niigata and Sado Island:
First Choice Holiday
If you're looking for your next road trip to be around Japan, consider their self-drive Niigata Driving Course. It's the best of both worlds: you have the freedom to drive wherever you want, but you'll have the ease of map routes and already-booked hotels.
Chan Brothers
SA Tours
JTB Travel Saloon
Sado Island – An undiscovered island paradise
While underexplored compared to Japan's larger cities, Niigata and Sado Island has their fair share of rich history and natural beauty – making it a haven for those who are seeking a picturesque adventure in Japan.
---
This post was brought to you by Niigata Inbound Tourism.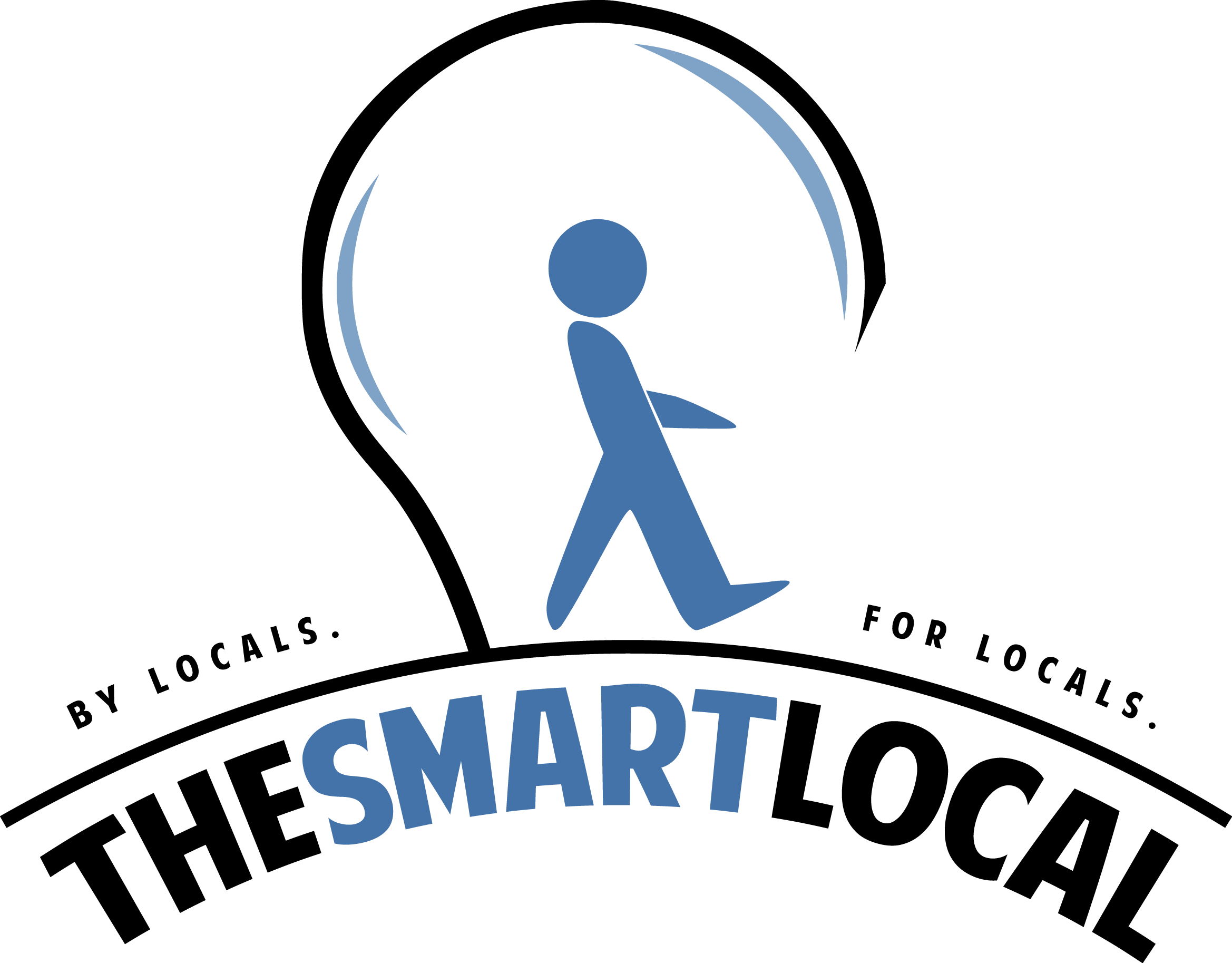 Drop us your email so you won't miss the latest news.