Museum Of Ice Cream in San Francisco, California
Given our penchant for Insta-worthy art exhibits such as ArtScience Museum, Singaporeans clearly adore attractions where they can snap up a storm of next-level #aesthetics for their social media feeds.
America's Museum Of Ice Cream is a pastel paradise which exists almost solely to provide pretty backdrops for your photos, along with some interesting dessert-related activities along the way.
We visited their San Francisco branch and sussed out whether it's worth the USD$38 (SGD$51~) price tag.
Update, August 2021: The Museum Of Ice Cream Singapore has finally opened its doors in Dempsey!
Insta-worthy rooms at Museum Of Ice Cream
Occupying an old bank building, the museum is spacious and grand with high ceilings. There are numerous zones which you'll follow in a specific order, each decked out in different themes. Expect a series of mini activities, including a grand sampling of free sweet treats to keep your energy levels up!
1. Sprinkle Pool
Be greeted by arguably one of the most recognisable aspects of the museum: The Sprinkle Pool. Don't worry, the sprinkles are made of plastic so they won't melt and turn you into an ant magnet.
If you love ball pits, the sensation of diving into a vat of sprinkles is even more fascinating, creating a low-key massaging effect as you wade around.
The sprinkles do tend to get stuck in hair and clothing, so they've equipped a cute "Pool Shower" with air-blowers to spray all the remnants off.
2. Mint Chip Jungle
This is the first zone where you'll be treated to some complimentary nibbles. Aesthetics wise, the room isn't particularly eye-catching save for its large mint leaves adding a three-dimensional pop to your photos.
The real highlight is the complimentary mint choc chip ice cream mochi for all guests. Since it's free, I expected it to taste low-quality but it was actually top-notch! The chewy mochi skin wasn't rock hard frozen, and the ice cream was super minty and refreshing.
3. Psychedelic Rainbows
This is the point of the museum journey where photo op queues start to form.
One of the highlights for me was this cosy nook with mosaiced mirror walls. It's not overly pastel like the rest of the exhibits, ideal for those who prefer a cooler and more sophisticated vibe.
On the opposite end of the spectrum, there's also a photo zone plastered with rainbow shades and a unicorn statue which you can even sit on.
4. Cookie Carousel & Gummy Garden
Their interactive statues aren't just for static poses, some of them can actually move!
This rainbow-sprinkled elephant cookie is activated by a button which sends it rocking back and forth like a carousel ride.
Next to it is The Gummy Garden, a sprawling set-up perfect for memorable group shots.
Another free dessert pit stop: Coconut cream popsicles! Not cloyingly rich, they tasted so tropical you could close your eyes and envision sunbathing on a beach.
5. Cherry Clouds & Fairy Floss
By the fifth zone – which features a pair of giant plastic cherries – the novelty factor dwindles slightly and you might feel a bit like, "Oh, yet another photo op. Cool."
But hey, at least there's more free food! In the form of cotton candy.
Even if you're over the whole concept by now, the infectiously high energy and chirpiness from the tour staff really do help to perk you up. Along with the steadily increasing levels of sugar in your system, of course.
6. Old-School Diner & Magnet Board
This room is pretty simple but rather exciting for those who have an affinity towards 50s-style diners.
Complete with a retro jukebox and seating area where you can rest those legs after an intense photoshoot, this zone treats you to free strawberry sorbet.
Thereafter, you'll enter a room with entire walls' worth of alphabet magnets for you to temporarily leave your mark behind.
Great for personalised dedications!
7. Mini Activity Corner
The final hurrah comes in the form of a room with short, minutely fun but slightly pointless activities.
Think an animated selfie webcam booth that's essentially a rip-off of Snapchat filters, and a wheel of fortune with dessert-related quotes.
My favourites are a tie between "you can overcome even the rockiest road" and "don't cry over melted ice cream".
There's also one last photo and Boomerang zone with 3 different swing sets, each with different backgrounds.
Particularly popular was the setup with double swings, where we witnessed many a couple swinging gleefully while holding hands. Awww!
Bonus: Museum Of Ice Cream Merch Shop
Not just for visitors of the museum who wish to commemorate their trip with some souvenirs, the merch shop is open to public throughout operating hours.
The items on offer are well-designed and totally not tacky, definitely up the alley of anyone who fancies pastel, glitter and holographics.
Makeup lovers need to get their hands on the exclusive Sephora x Museum Of Ice Cream collaboration pieces. Your getting-ready routine will be so much more enjoyable with sprinkle-filled brushes and a neapolitan ice cream eyeshadow palette in tow!
Of course, no trip to the Museum Of Ice Cream would be complete without a nice pint to bring home. They have gourmet flavours like Cherry, Banana, and Churro complete with actual cinnamon fritter chunks. An out-of-this-world choice would be Piñata (USD$4.99, SGD$6.77~), an upgraded version of vanilla ice cream chock full of animal cookies, frosted cupcake bites, fizzy cotton candy (!!) and rainbow sprinkles. Whew, what a mouthful!
Museum Of Ice Cream in USA
Admission to the Museum Of Ice Cream is USD$38 per head, approximately SGD$51. While I found the trip pleasant, the time taken to journey through all the exhibits – a little under an hour – was way too short to justify such a steep price point. In fact, the end of the exhibits came so abruptly I was hit with a "Wait, that's it?!" feeling.
That said, it is a fun and wholesome activity that's a feast for the eyes as well as the taste buds – we're estimating that all the free desserts add up to be worth at least ten bucks.
If you've got the cash to splash, the Museum Of Ice Cream is ideal for couples seeking a quirky and saccharine date idea, or families with young children who are sure to be delighted by the vibrant cutesy setups.
Museum Of Ice Cream – San Francisco
Address: 1 Grant Avenue, San Francisco, California 94108
Opening hours: Mon, Wed & Thur 12.30PM-6.45PM | Fri 12.30PM-7.15PM | Sat 9.30AM-8.45PM | Sun 9.30AM-8.15PM | Closed on Tues
Ticket prices: USD$38 (SGD$$51~) per pax. USD$29 (SGD$39~) per pax for groups of 10 or more. Free for children 2 years old or under.
Tickets available online only, we recommend reserving a timeslot at least 2 days in advance.
For a similarly IG-worthy attraction that's closer to home, Malaysia has a Selfie Museum in KL that's also decked out in pastel dessert decor.
Check out our other guides to activities in USA:
---
Photography by Pepita Hope Wauran.
Article updated on 18th August 2021.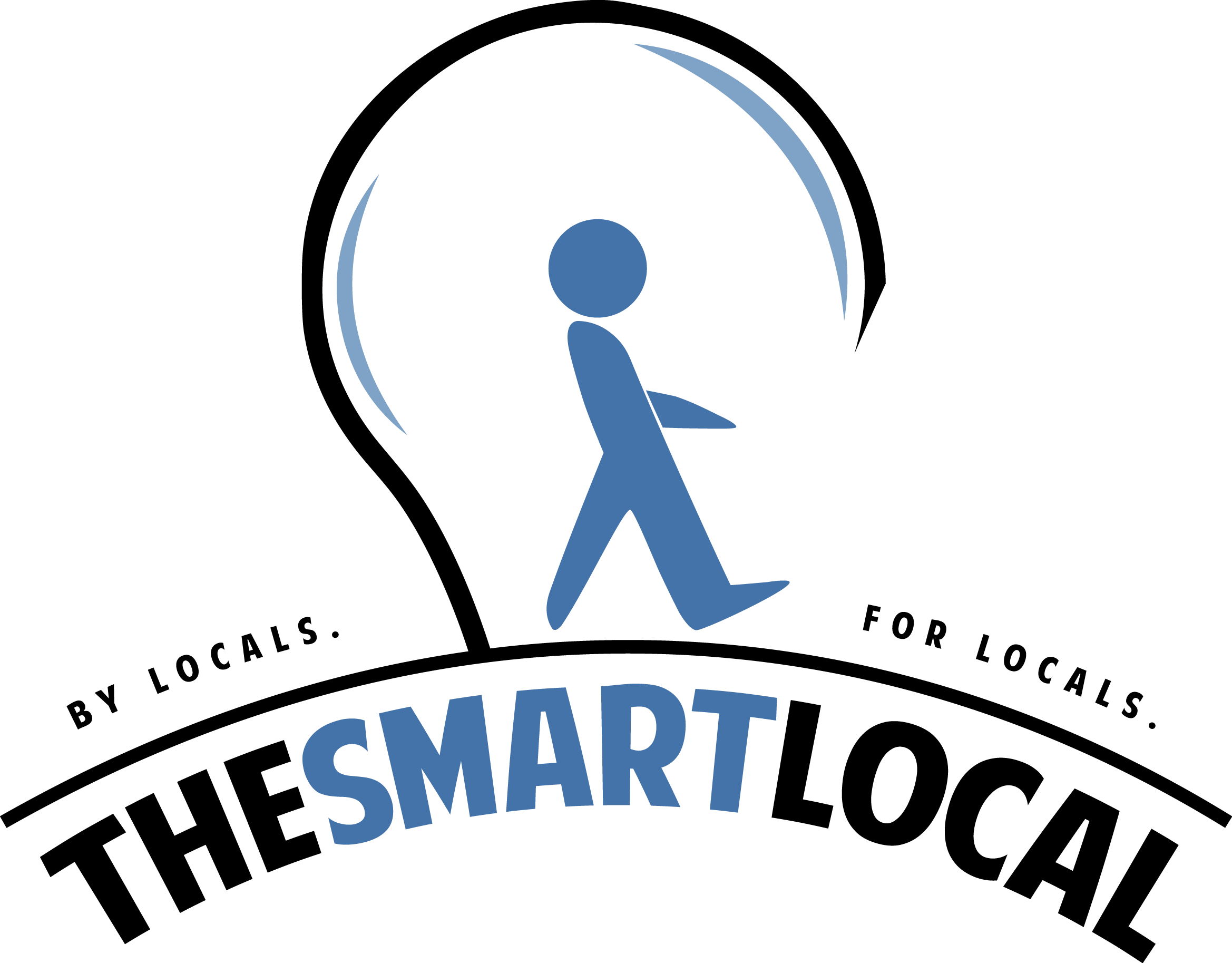 Drop us your email so you won't miss the latest news.