---
Unique Starbucks in Japan
---

Image credit: @seb.lee.s67, @mimhyada, @tenshiyukihime, @mararaawr
When on a holiday, visiting Starbucks will raise a "huh?" from your friends because that's something you can easily do without taking a plane. Especially if you're in Japan as they have a myriad of traditional tea houses where you could get your caffeine fix instead.
But if the Starbucks comes with sea views and even tatami mat seating, you have the perfect excuse to grab your morning cuppa from there. Check out these Starbucks outlets in Japan which are out of this world:
Read our other Starbucks articles here:
---
1. Kitano Ijinkan, Kobe – Western architecture
---

Image credit: @buildingram11
Unlike the other buildings in the vicinity, Kobe Kitano Ijinkan Starbucks' exterior has a Western style. It sticks true to the brand's roots with a white and green colour scheme.

Image credit: @always2074
Inside is a cosy space with items like an old-school typewriter, chandelier, and a feature wall plastered with sepia pictures relating to coffee.

There's a poster of the world map on the wall that'll spark wanderlust, flanked by a pair of book towers.
Image credit: @5thooooon
Address: Kitano Monogatarikan, 3-1-31 Kitano-cho, Chuo-ku, Kobe, Hyogo 650-0002
Opening hours: Daily, 8AM-10PM
Telephone: +81 078-230-6302
Website
---
2. Hakodate Bayside, Hokkaido – brick house with fireplace
---

Image credit: @hwan21562
Skiing and relaxing in a mountain-side hot spring are go-to activities when in Hokkaido but visiting the Hakodate Bayside Starbucks outlet should be on your to-do list as well. The brick red wooden panels and glass windows are actually a nod to the Kanemori Red Brick Warehouse district where it stands.

Image credit: @mosbuger
The indoor stairwells are plastered with black and white photos, giving the place a rustic vibe. For scenic views of the bay, venture out to the outdoor deck which makes a peaceful spot to sip on your brew.

Image credit: @adelinekim
In the colder seasons from Autumn to early Spring, their fireplace will be lit up for extra warmth.

Image adapted from: Keiin Kyu
Address: Hakodate City, Hokkaido Hakodate West Pier, Suehirocho 040-0053 24-6
Opening hours: Daily, 8AM-11PM
Telephone: 0138-21-4522
Website
---
3. Dogo Onsen Ekisha, Ehime – originally a train station
---

Image credit: @yutaro121
Dogo Onsen Ekisha's Starbucks has a townhouse-like exterior and originally stood as a train station. Both the Western influences and railway theme are present in the interior of the cafe, with tables and chairs being upcycled from old rails and timber.

Image credit: @key009
The cafe is furnished with muted green and brown tones to match its exterior, as well as leafy wallpaper. You could either opt for the brighter window seats or cushioned stools at the long central table.

An old train displayed outside the outlet
Image credit: @a_tipawan
Address: Dojocho 1-10-12, Ehime Prefecture Matsuyama 790-0843
Opening hours: Daily, 8AM-9PM
Telephone: 089-915-8155
Website
---
4. Ninenzaka Yasaka Chaya, Kyoto – tatami floor seating
---
The Starbucks at Ninenzaka Yasaka Chaya, Kyoto might be a little difficult to find because it is located in a historical wooden building which looks starkly similar to the other shophouses along this street. The entrance is cleverly disguised with noren curtains typically found in sushi restaurants.
You might be surprised to find that are no chairs inside and instead, tatami mats and cushions line the floors for you to sit on. There are many kimono rental stores along this row, so dress up before you pop by and have a mini photoshoot inside.
Address: 349 Banchi, Masuya-cho, Shimogawara Higashi-iru, Kodaiji Minamimon-dori, Higashiyama-ku, Kyoto
Opening hours: Daily, 8AM-8PM
Telephone: +81 75-532-0601
Website
---
5. Dazaifu Tenmangu Omotesando, Fukuoka – quirky wooden lattices
---

Image credit: @crunky_hong
Starbucks at Dazaifu Tenmangu Omotesando is just as much a piece of art as it is a cafe, with over 2000 wooden bars interlaced to decorate the exterior. This latticed wood decor can also be found throughout the cafe.

Image credit: @relux_trip
Large floor-to-ceiling windows make the place appear even bigger than it is while brightening up the place with natural light. This makes it a good place to read, catch up on work, or just have a chat with your friends over your go-to drink.

The wooden bars make a unique photo background
Image credit: @nyssachandra
Address: Dazaifu-shi, 3-2-43 Saifu, Fukuoka prefecture 818-0117
Opening hours: Daily, 7AM-9PM
Telephone: +81 092-919-5690
Website
---
6. Hirosaki Park, Aomori – cosy cottage from the 1950s
---

Image credit: @fwanghwang
If not for the unmistakable green mermaid lady Starbucks sign hanging from a lamp post, you probably wouldn't be able to tell that this is a Starbucks outlet. The European-style cottage that is the Starbucks at Hirosaki Park, Aomori can pass off as something straight out of our childhood storybooks.

Image credit: @88sayak
The inside has dark wood furniture that's simple and homely. The large glass windows keeping the entire place bright – go ahead and chope a window seat for views of the park just outside.
Address: 1-1 Kamishiroganecho, Hirosaki, Aomori prefecture 036-8207
Opening hours: Daily, 7AM-9PM
Telephone: 0172-39-4051
Website
---
7. Ueno Park, Tokyo – little hut amidst cherry blossoms
---

Image credit: @cutlogos
When in Tokyo during the cherry blossom season, Ueno Park is a must visit, with sakura blooming all over. Besides the pretty blooms, shrines and a zoo, there's also a Starbucks there, where you can take in the scenery while enjoying a cup of coffee.

Image credit: @asapiiii_1101
Located near the entrance of the park, the Starbucks stands as a long hut with both an outdoor and indoor seating area. This is a good place to stop by to rest your legs at before you continue exploring the park.

Image credit: @hongnanni
Address: Taito City, 8-22 Uenokoen, Tokyo 110-0007
Opening hours: Daily, 8AM-9PM
Telephone: +81 03-5834-1630
Website
---
8. BAL Departmental Store, Kyoto – doubles up as an art gallery
---

Image credit: @irisee_
Starbucks at Kyoto BAL shopping mall is a 2-in-1 coffee house cum art gallery featuring up to 80 contemporary art sculptures and paintings from local talents. It's almost like visiting a museum without the entrance fees, and while you're at it, you can settle your coffee fix too.

Image credit: @maimumaimu3
This outlet was just opened in March 2019 but you don't have to worry about the crowd because there's ample space and plenty of seats. The entire area has an industrial vibe with visible pipelines and grey toned interiors which allow the colourful art pieces to stand out even more vibrantly.

A mix of both modern and traditional art styles
Image credit: @tatsuya_615

Image credit: @ta_art_walker
Address: 251 Yamazakicho, Kyoto Bal 3F, Nakagyo, Kyoto Prefecture 604-8032
Opening hours: Daily, 11AM-8PM
Telephone: +81 75-746-6710
Website
---
9. Sanjo Ohashi, Kyoto – outdoor deck overlooking Kamogawa River
---

Image credit: @yude0917
Starbucks at Sanjo Ohashi is a contemporary brick building that is situated just beside Kamogawa River. When you're done posing for pictures on the pathways along the river, you can conveniently head into the store for a warm cuppa joe.

Image credit: @j.leen_165
There are ample tables and chairs, including window seats which offer a view of the river, making for a peaceful spot for people-watching.

Image credit: @obeliskrom
In the warmer months from May to September, the store opens up a terrace right above the river where you can enjoy the breeze and view.
Address: 113 Nakajimacho, Sanjo-Kawaramachi-Higashiiru, Nakagyo-ku, Kyoto prefecture 604-8004
Opening hours: Daily, 8AM-11PM
Telephone: 075-213-2326
Website
---
10. Kanetsuki Dori, Kawagoe – with its own Japanese garden
---

Image credit: @seb.lee.s67
The Kanetsuki Dori Starbucks branch is built to look like a traditional Japanese home with everything from wooden exteriors to fusuma sliding panels.

Image credit: @staywitjvickyjoy
Get comfortable in the mini Japanese garden within the compound, on the seats with cushions made from a type of kimono fabric.

Image credit: @mararaawr
Address: 15-18 Saiwaicho, Kawagoe, Saitama prefecture 350-0063
Opening hours: Daily, 8AM-10PM
Telephone: 049-228-5600
Website
---
11. Kamakura Onarimachi, Kanagawa – pet-friendly verandah with pool
---

Image credit: @cafe.de.ryumei
You won't miss the Starbucks at Kamakura Onarimachi, Kanagawa because of its sleek black exteriors make it stand out from the other buildings on the same street. This cafe used to be the residence for Ruichi Yokoyama, a manga artist, so you'll find some of his art pieces displayed here.

Image credit: @chamicho
Chill at the outdoor verandah which looks out to a serene pool underneath a display hanging wisteria flowers. Although you're not allowed to swim there, the outdoor deck is pet-friendly so you might have the chance to meet some cute fur-friends instead.
Address: 15-11 Onarimachi, Kamakura, Kanagawa prefecture 248-0012
Opening hours: Daily, 8AM-9PM
Telephone: 0467-61-2161
Website
---
12. Starbucks Reserve Roastery, Meguro, Tokyo Meguro – with cocktail bar
---

Image credit: @chipone
The architecture of Starbucks Reserve Roastery, Tokyo Meguro is a treat for the eyes but the interior is just as grand, if not more. With polished brass fixtures, high ceilings and open-concept barista stations, this Starbucks outlet stands as the biggest one in the world.

Image credit: @chiphone
Every floor in this roastery has its own speciality, with the highest floor housing a massive floor-to-ceiling coffee roasting machine while the third floor has a cocktail bar. This way, you can quell both your caffeine and alcohol cravings at one go.

Witness the roasting and brewing process
Image credit: @nihiro7788
If you're more of a Teavana kind of person, the second floor is your hood. You can pair all your drinks with pastries like cronuts and pizza from Milanese Bakery Princi located on the ground level.

They also open up the alfresco terrace during the warmer seasons, where you can get a good view of Meguro River
Image credit: Business Insider Japan
Address: 2-19-23 Aobadai, Meguro-ku, Tokyo, 153-0042
Opening hours: Daily, 7AM-11PM
Telephone: +81-3-6417-0202
Website
---
13. Tokyu Plaza, Harajuku, Tokyo – rooftop garden setting with lanterns
---

Image credit: @wanderonleisure
The rooftop garden on the 6th floor of Tokyu Plaza is where you can get good views of bustling Harajuku. Having a Starbucks here is just an additional perk, where you can get your kick of caffeine amongst luscious greenery. Strung up lanterns add a festive vibe to the place making the ambience merrier especially when illuminated at night.

Image credit: @tanbobee
If you don't manage to find a seat in the central table, there's also a geometric deck for you to stretch your legs out at as well.

By night, this place takes on a romantic atmosphere
Image credit: @laura.ness
Address: Tokyu Plaza Omotesando Harajuku, 4-30-3 Jingumae, Shibuya Ward, Tokyo
Opening hours: Daily, 8.30AM-11PM
Telephone: 03-5414-5851
Website
---
14. Izumo Taisha, Shimane – traditional tenement house that can fit large groups
---

Image credit: @keinosho
From latticed wooden windows to lights made out of rice straw ropes, Starbucks at Izumo Taisha is rich in traditional elements.

Image credit: TripAdvisor
They have individual seats, as well as larger seating areas for bigger groups of friends – so you don't have shift and join tables for your squad like how you would often have to do in Singapore.

Image credit: 勾玉
Address: 841 Taishacho Kizukiminami, Izumo, Shimane prefecture 699-0711
Opening hours: Daily, 8.30AM-6.30PM
Telephone: 0853-53-8812
Website
---
Starbucks in Japan
---
Japan ranks high on our list of countries to visit during the holidays because of the scenic views and cuisine that we all love. But we'd never have guessed that Japan is also a treasure trove for pretty Starbucks outlets that have just the right fusion of Western and Japanese culture, great views and of course, good coffee.
Read our other Japan articles here: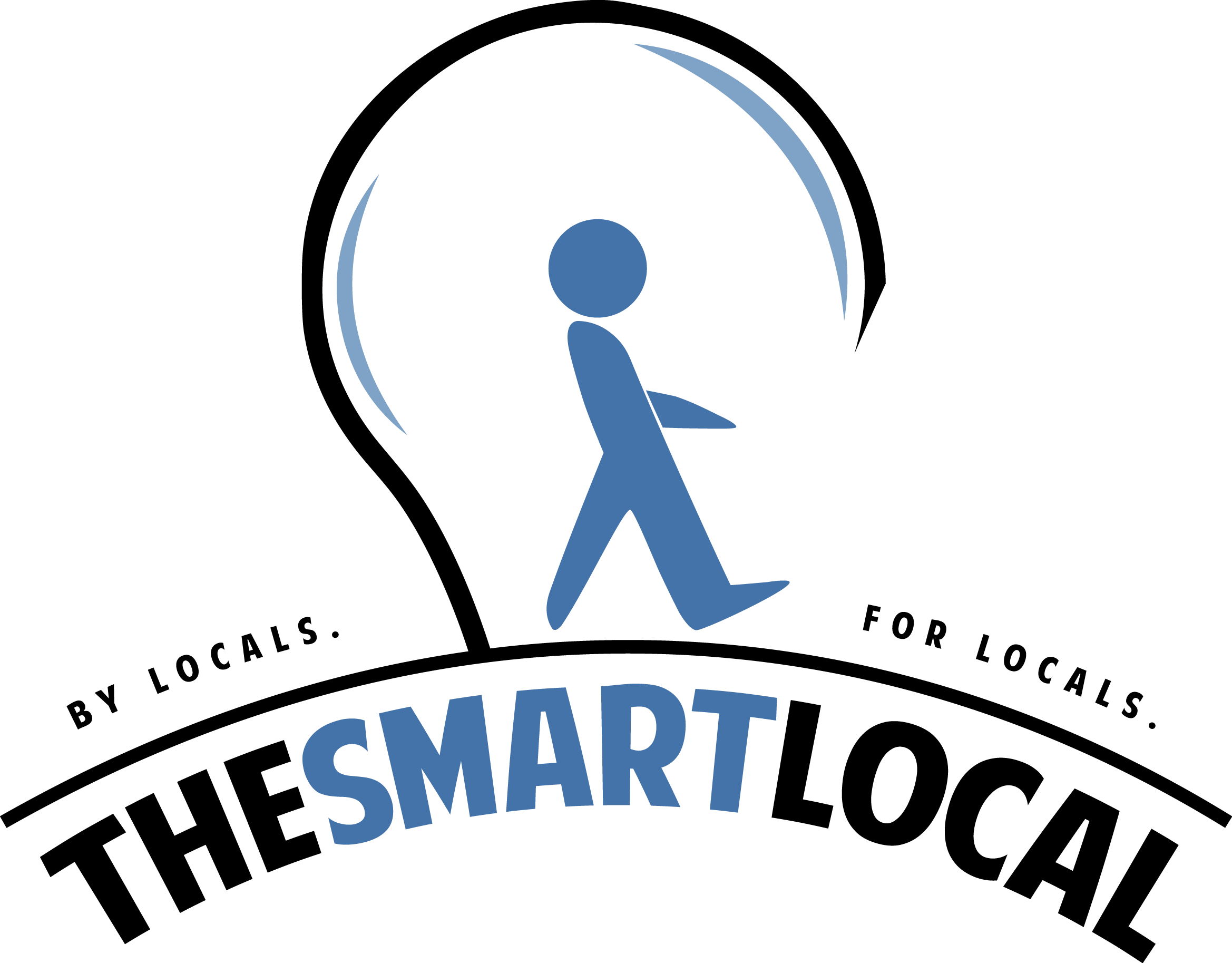 Drop us your email so you won't miss the latest news.