Lesser-known facts about the SAF
---
You would think serving two years as a full-time national serviceman (NSF) arms you with everything there is to know about the SAF. But as an NSman myself, I can't even attest to knowing half of the whole story on how our armed forces operate.
What little knowledge we have is often gleaned from our respective units and our immediate routines – even then, there are still nuggets of information that don't make it into the scope of our understanding. That's why we've dug deep to bring you this list of under-the-radar facts to let you in on some of SAF's behind-the-scenes operations.
---
1. There's a military dog adoption drive every year and some of these doggos are HDB-approved
---

Image credit: The Singapore Army
Dogs are well and truly man's best friend, and the SAF's Military Working Dog Unit (MWDU) more than proves this to be true. Dogs in this unit are trained to guard military installations or sniff out narcotics, arms, and explosives, and each dog has a dedicated human handler to care for and train them. 

These are just 4 of the doggos featured in this year's adoption drive
Image credit: Ministry of Defence Singapore
With all this said and done, if you've ever wondered what happens to these good boys and girls once they are retired from service, you'll be glad to know that MINDEF works hard to find forever homes for these loyal canines. It's also heartening to know that dogs that don't get adopted are still cared for by the unit.
---
2. There is a hidden underground cavern used to store ammo in Mandai 
---
We've all heard the age-old adage that land is scarce in Singapore. While our homes are largely high-rise and reaching for the skies, MINDEF did the opposite, tunnelling down into the earth to build an underground cavern in Mandai West – this is the Underground Ammunition Facility (UAF), and it's used to store ammo.
Carved from solid granite, the UAF is the world's most modern ammo depot, outfitted with blast doors and expansion chambers to prevent chain explosions and reduce blast impact – and it's pretty cavernous to boot.


Image credit: Ministry of Defence Singapore
Fun fact: The granite that's used in the construction of the UAF has been dated to be 220 million years old, which gives it a history all the way back to the Triassic period!
---
3. Remote-controlled vessels that detect sea mines
---

Image credit: Republic of Singapore Navy
Yes, you read that right. The Navy currently has these Unmanned Surface Vessels (USVs) cruising our waters, which, like their name suggests, require no manpower on board to operate.
And all this is thanks to an in-built system that enables these USVs to autonomously avoid more than 1,000 vessels every day – and we're only considering the bigger oil tankers and container ships. 
That's not all these USVs can do. They're also adept at hunting down and destroying mines and underwater threats, and can even be sent to patrol our waters alongside our manned ships to boot!
---
4. The Army uses a high tech Parachute Flight Simulator to train for actual jumps
---
We've seen James Bond perform that crazy stunt with a Union Jack parachute in The Spy Who Loved Me, and boy, does he make opening that parachute mid-air look easy. But the reality is that parachutes can be tricky to handle, especially when you're hurtling towards the earth upside down.

Image credit: The Singapore Army
That's why the Army has the nifty Parachute Flight Simulator (PFS), which uses a combo of mechanical, electronic, and virtual reality systems to give jumpers realistic parachute training. It even allows for the simulation of extreme thunderstorms, night conditions, as well as emergency freefall descents – all within the safety of an enclosed room.
Jumps are recorded in VR so trainees will be able to instantly review and correct any mistakes they make from multiple points of view, drastically increasing the level of safety experienced by all jumpers.
Image credit: Ministry of Defence Singapore
Plus, the PFS is also used to help our Red Lions Parachute Display Team train leading up to actual descents for the National Day Parade.
---
5. They're investing in equipment that will reduce manpower because #lowbirthrates
---
In addition to the Unmanned Surface Vessels (USVs), the SAF is also actively looking for a greater range of remote-controlled vehicles to add to its arsenal of war equipment. The reason? Singapore's dropping fertility rates!
It's no surprise, then, that the SAF is looking to redesign the next-generation SAF to function with lower manpower – we can expect to see it falling by at least ⅓ by 2030.

Image credit: Republic of Singapore Navy
The Navy's Littoral Mission Vessel (LMV) is one such example. The LMV is manned by a crew of just 23 people, all of whom are trained to take on multiple roles, as compared to the 30 crew required for the Patrol Vessel. 
And training for the ship is backed up by pretty impressive tech too. RSS Daring, an LMV Simulation Centre (SIMCEN), uses VR and artificial intelligence to train the crew as individuals, teams, and ships. 360º projections in the training halls are used to simulate the experience at sea.
With this nifty tech on hand, the guys are put through realistic scenarios that hone their readiness for a wide range of maritime missions.  
---
6. RSAF's Rescue 10 is a 24/7 standby team for Search and Rescue missions
---

Image credit: Republic of Singapore Air Force
Superheroes don't always get applause from the media or members of the public. Some work stealthily behind the scenes under RESCUE 10 – the RSAF's Search and Rescue (SAR) team.
While most of us clock off at the end of every work day, the RESCUE 10 team is on standby 24 hours a day, 7 days a week, to be dispatched at the drop of a hat. Whether it's operating under pitch darkness or scrambling within minutes to rescue a seaman 260km from Singapore's shore, they have proven themselves ready for all eventualities so "that others may live".
 In May 2019 alone, the RESCUE 10 team was activated for 3 SAR cases. We feel the team deserves a movie. Jack Neo do you copy?
Fun fact: Did you know that without a landing deck, the winchman will also be winched down together with the Medical Officer (MO) to rescue the casualty?
---
7. SAF openly invites hackers to crack their system
---
Movies like Black Hat and Snowden glamourise high-level hacking in far-fetched scenarios but real-life hackers of that calibre do actually exist. 
To protect MINDEF's internet systems and beef up our overall defence, the SAF's Bug Bounty Programme invites actual hackers – white hat ones, of course – both local and international to look for security flaws in Internet-facing systems in MINDEF, the SAF, and Defence Science and Technology Agency's networks.

Local white hat hacker Mr. Darrel won the biggest bounty of US$2,000 for identifying a high-severity bug in the 2018 Bug Bounty Programme
Image credit: Ministry of Defence Singapore
Once these weak spots are identified, the SAF then sends in their team to patch the vulnerabilities and strengthen firewalls.
And, as you might have guessed, cash "bounties" are offered to any successful hacker who manages to find flaws and infiltrate their security systems. A total bounty of $19,500 was paid out to a total of 264 white hat hackers back in February last year. 
---
The SAF's dedication to national security
---

Image credit: Ministry of Defence Singapore
We may not know everything that goes on behind the scenes of the SAF's operations, but one thing is made abundantly clear: The SAF is committed to fortifying Singapore's defence against would-be aggressors.
We may be a small island country, but as the common saying goes, no one owes us a living. And that's why we have the ever-trusty SAF, whose tireless efforts have helped to ensure our country's stability and security.
These efforts do come at a cost, yes, but the SAF has got things all worked out. It spends only on what it needs, and also promotes a culture of innovation: this is where nifty homegrown capabilities and upgrades to existing weapons are born. 
Our national defence is definitely not a matter to be taken lightly, nor should it be taken for granted. And with the SAF working to keep Singapore safe, we can all rest easy in our beds at night.
---
This article was brought to you by MINDEF.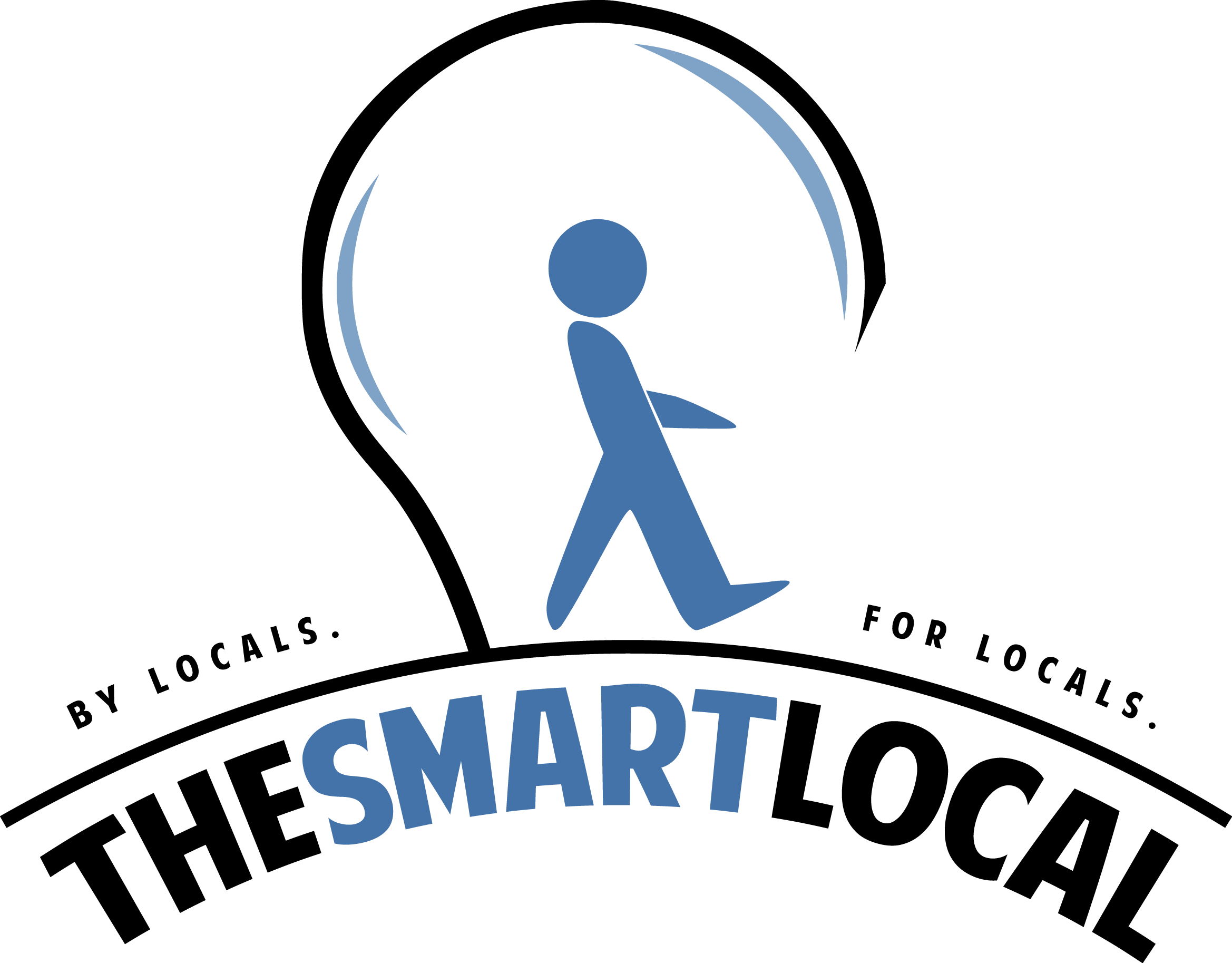 Drop us your email so you won't miss the latest news.