Island-hopping in Batam
---
If your idea of a fun vacay entails outdoor activities or visiting famous beaches, island-hopping will be right up your alley. After all, islands have everything a true beach babe would want – sandy shores, clear waters, and a ton of activities to enjoy. 
You don't have to take a plane to go on an island hopping adventure either. Just a short distance away from Singapore, Riau Islands are home to over a thousand islands, and many of them are easily accessible from Batam. From beach resorts to private islands, here are the best spots to add to go island-hopping in Batam: 
---
1. Ranoh Island –  Island resort with water sports & glamping
---

Image credit: @ranohisland

Travelling with kids can be tough, especially when you're looking for a destination with enough activities to entertain the entire family. With a ton of recreational games and a water park that both you and your kiddos can enjoy, Ranoh Island is an ideal family-friendly vacay spot. 
The 43-hectare island is only slightly over an hour away from Batam, and gives off major beach resort vibes.

Image credit: @ranohisland
It hosts multiple free land activities for guests, such as archery, chess, and volleyball. Alternatively, take a dip off-shore and try free water sports like canoeing and snorkelling, or bust out your best Ninja Warrior moves at the floating water park obstacle courses. 
While their free activities are enough to keep you entertained all day long, there are more activities guests can take part in at an additional cost. Challenge yourself to more thrilling water sports such as jet skiing and water rafting, or stay cosy at the shore and pose for IG-pics while glamping. 
The island is best accessible from Batam, but some Singapore tour agents like Adventure Tour provide round-trip packages to Ranoh Island, with an affordable 1-day package going for just $75.  
Book tickets to Ranoh Island.
Getting there: Take a 1-hour coach from Batam to Galang Terminal. From there, take a 15-minute speed boat to Ranoh Island.
Address: H64J+QP4, Near Abang-besar Island, Pulau Abang, Galang, Kota Batam, Kepulauan Riau, Indonesia
Contact: Ranoh Island website
---
2. Abang Island – Kelong village with rare corals for snorkelling
---

Image credit: @tinaa.nugroho
While beach resorts are ideal for families with younger kiddos, those who want a peaceful island getaway should check out more remote spots like Abang Island. 
Abang Island is quite the snorkelling paradise It's known for its crystal clear waters and marine life, including sightings of rare Blue Corals. These corals are only found in the Indo-Pacific region and have blue-coloured skeletons, as opposed to regular corals which are white. 
Unlike many commercialised beaches, Abang Island also remains relatively untouched, so you'll feel like you're in a hidden sanctuary out at sea.  
Snorkelling packages with land transfers between Batam and Abang Island require a minimum of 2 pax, which costs Rp1,020,000 (~S$95.47) on Enjoy Batam. 
Getting there: Drive 1.5 hours from Batam to Galang Island via the Barelang Bridge. From there, take a pompong boat to Abang Island.
Address: Galang, Batam City, Riau Islands, Indonesia
---
3. Tunjuk Island – Secluded kampung beach with shipwreck
---

Image credit: @wiekjacob27
Joining the ranks of low-key, untouched islands is Tunjuk Island. Its white sandy beaches and clear waters offer a good respite from the busy city.
The island's sandy shores are perfect for lounging around, with hammocks scattered around the area. That being said, it's no surprise that visitors often set up camps on the island during their stay. 

Image credit: @pantaipulautunjuk
While you're there, look out for an abandoned shipwreck site. It's located just slightly off-shore and makes for a fitting deserted island photo op. 
Getting there: From Telaga Punggur port in Batam, take a pompong boat to Tunjuk Island.
Address: W6R2+FMP, Pulau Tunjuk, Subang Mas, Kota Batam, Kepulauan Riau, Indonesia 
---
4. Kepri Coral Island – Private island with treehouses & shark feeding
---
This one's for all the beach babes out there – Kepri Coral Island is a relatively new private island with a slew of Instagrammable photo spots and activities. 
Some aesthetic attractions include a mangrove forest with gazebos, Tarzan treehouses, and a Dome Village. The Dome Village is actually the island's on-site accommodation, with each room offering unique features like a sunroof and a gorgeous island view. 
Other island activities to check out include a floating restaurant off the coast and an uber-cool underwater viewing deck for you to get close-up views of sea creatures. Those down for water sports can also take part in activities such as banana boating and water biking. 
Currently, Kepri Coral Island offers multiple packages, with a day trip costing Rp350,000 (~S$32.83)/pax, and a 2D1N package at the Dome Village starting from Rp980,000 (~S$91.93)/dome. 
Book packages to Kepri Coral Island.
Getting there: Take a 2-hour bus from Batam to Kepri Coral Terminal. From there, take a 30-minute boat ride to Kepri Coral Island.
Address: Pulau Pengalap, Pulau Abang, Galang, Kota Batam, Kepulauan Riau, Indonesia
---
5. Labun Island – Resort island with fresh kelong seafood
---

Image credit: @labun.islandbatam
Seafood lovers would know that kelongs are a must-visit while you're in Batam. But if you want to go one step further, treat your tastebuds to freshly-caught seafood from Labun Island. 

Seafood restaurant.
Image credit: @labun.islandbatam
The resort island is known for its scrumptious seafood, and houses both a kelong and restaurant. The seafood here is cooked fresh, so be sure to stay for both lunch and dinner. 
Besides their delicious food offerings, Labun Island is also a popular snorkelling destination thanks to its clear emerald waters. It also has a ton of recreational activities for visitors to enjoy, including fishing and kayaking. 
Getting there: Take a chartered bus from Batam to Galang Baru Island. From there, ride a 15-minute pompong boat to Labun Island.
Address: Galang Baru Road, Bridge 6 Galang Batam Riau Kepulauan 29432 Indonesia
Contact: +62 812-7749-3335 | Labun Island website
---
6. Telunas Resorts – Private island with bungalows & overwater spas
---
If you want a taste of the tai tai life, look no further – Telunas Resorts has overwater spas and villas for you to enjoy a truly bougie getaway. 
While the resort has a bunch of pampering facilities like a spa and infinity pool, they've also got some pretty intense water sports. Free activities include jetty jumping, fishing, and beach games, but visitors can pay a little extra to go paddle boarding (Rp250,000, ~S$23.45), kayaking (Rp180,000, ~S$16.88), and shrimping (Rp45,000, ~S$4.22). 
To make up for the post-activity muscle aches, be sure to end the day with a sea-view massage before heading back to your villa for the night. Villas here span 90sqm and have their very own private balconies plus a king-size bed for a restful night. 
Getting there: Telunas Resorts tour guides will take you from the Batam Ferry Terminal to Sekupang. From there, you'll take a Telunas boat to the island.
Price: Varies, refer to price list here.
Address: Jalan Sudirman No.36, Kabil, Kecamatan Nongsa, Kota Batam, Kepulauan Riau 29444, Indonesia
Contact: +62 811 7710951 | Telunas Resorts website
---
7. Bawah Island – Luxury island with lagoons & beachfront suites
---

Image credit: @bawahreserve
You may associate island-hopping with rugged water sports and remote campsite living, but there are also ultra-luxurious island resorts fit for all the Kane Lims out there. 
For instance, check out Bawah Island, a private resort with 13 beaches. The island offers paid excursions and group activities perfect for your wellness retreat – we're talking golden hour boat excursions at sunset, walking tours, and even batik painting classes. 
Of course, those who want to head out to sea can also partake in water activities like scuba diving and stand-up paddle boarding. The island is also big on marine conservation and its beaches are nesting spots for turtles, so you might even spot the cute reptiles roaming around. 
Getting there: Bawah Island is best accessed by taking their private seaplane from Hang Nadim Airport in Batam, which costs US$800/pax (~S$1137.27) for a round trip.
Price: From S$2,552.86/night for a Tented Garden Suite
Address: Kiabu, South Siantan, Kepulauan Anambas Regency, Riau Islands, Indonesia
Contact: +62 8131 297 2018 | Bawah Island website
---
Go island hopping in Batam
---
If you're looking for unique Batam activity, consider exploring its many surrounding islands for a serene escape. Whether you're ready to go all out in water sports and explore Batam's crystal clear waters, or prefer to stay at shore and indulge in luxurious massages instead, there's an island resort that's perfect for you.
More things to do in Batam: 
---
A portion of this content may contain referral links to products. However, all opinions are ours.
Cover image adapted from: @pantaipulautunjuk, @tinaa.nugroho, @ranohisland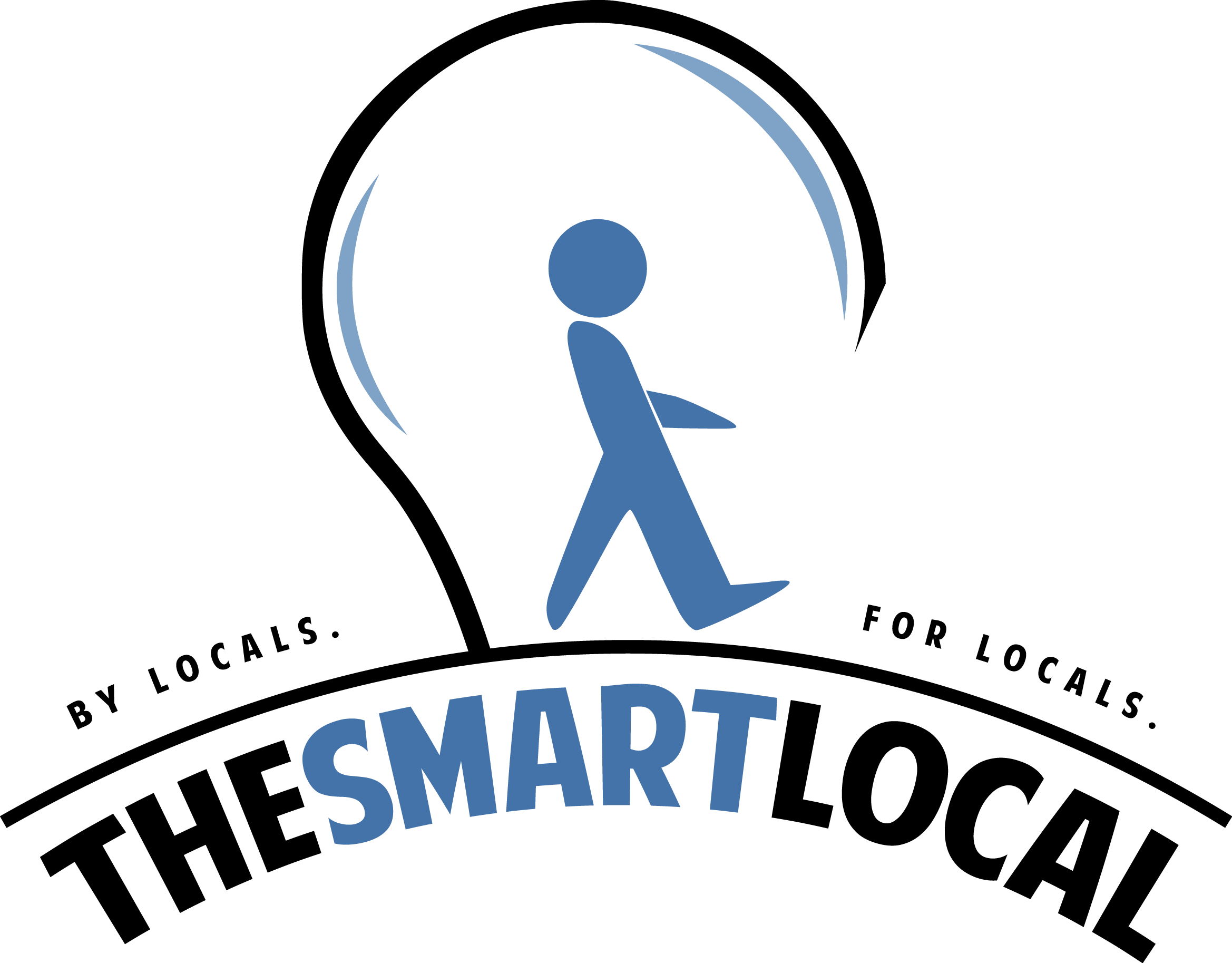 Drop us your email so you won't miss the latest news.