Things to do in Kepri Coral
---
Before you brush aside the idea of Batam as a destination because everything's been done and dusted, feast your eyes on Kepri Coral – their newest private island that will give you all the thrills at pocket-friendly prices. Get your fill of having fun in the sun by checking out their IG-worthy dome room and shark feeding activities. The best part is, you won't even need to travel far to experience these adventures as this sunny paradise is just a 45-minute ferry ride away from Batam ferry terminal. 
We came, we saw, we conquered. Here's our list of travel must-dos you need to add to your Kepri Coral bucket list:
---
1. Tuck into comforting Indonesian zi char on a floating restaurant in the middle of an ocean
---
Dining by the sea is part of a beach paradise getaway, but it's a different experience altogether when you dine in the middle of the ocean surrounded by marine life. That's what you can look forward to at Kepri Coral floating restaurant – an extension of the private island.
The entire restaurant is deck is the size of an Olympic swimming pool has a seating capacity in the hundreds. It also features a roof deck for diners to soak up the panoramic views of the Kepri Coral and its surrounding islands. And as expected of a floating restaurant, all seafood is caught fresh from the ocean daily and whipped up into zi char-style dishes with an Indonesian flair.

Tuck into dishes such as sweet and sour dory fish, fried squid, garlic mixed with crab, and stir-fried fish with sambal.
At Kepri Coral restaurant, fresh seafood is caught from the ocean itself and you can expect an average of 5 dishes to be served daily for lunch and dinner. White rice and soup is also served alongside the dishes in unlimited portions! 
You'll also be able to soak in the views from where you're seated under the canopy
For even more shiok feels, head up to the platform's roof deck where you can get panoramic views of Kepri Coral and surrounding islands. If you're lucky, you'll even get to see fish jumping out of the water. 
---
2. Discover a private hidden underwater viewing deck onboard
---
Discover the wonders of the South China Sea from a viewing deck hidden beneath Kepri Coral's floating restaurant. And just like finding  "treasure" in the middle of the ocean, locating this viewing gallery is quite the challenge. The doorway to this tunnel looks so inconspicuous; one could walk right past it.
You'll find this nondescript door hidden behind the banana boats on the left of the floating platform. A nondescript flight of stairs will then lead you to the deck. Waters here are surprisingly clear, and you'll be able to see schools of dory, tilapia, and mackerel swimming about.
BONUS: Feed some ravenous catsharks for free
The activity is free and completely safe thanks to the nets keeping pesky human hands out
If this is the first time you're hearing of a catshark, you're in for a little learning lesson. Also attached to the floating restaurant is a little feeding zone that lets you feed the local catsharks some raw ikan bilis. While they look very much like catfish, these fish still fall under the family of sharks and are completely harmless.
The activity is free and completely safe thanks to the nets keeping pesky human hands out.
---
3. Camp out in a tin igloo for a night and stargaze through its moon roof
---

Those who love the idea of camping under the stars can check out the Dome Village – Kepri Coral's only island accommodation and definitely a novel holiday experience not to be missed. They are 50 dome rooms on the island and each one comes with en suite facilities, an air-conditioning unit, and a brilliant view of the ocean.
And even though accommodation is just a few minutes away from the beach, you'll be chauffeured straight to your doorstep in a buggy upon arrival. The room, in itself, is no-frills with small flip-down windows and a small lockable storage unit to store your valuables, but we found it to be more than adequate as a night retreat after a long day out on the beach.
Be warned though, hot water and WiFi isn't provided, and we strongly recommend bringing along insect repellent as the mozzies there are fierce.

Open the sunroof in the day to let natural light in and close it when you wind down for the night for added privacy
Come 7PM, the fairy lights hanging outside each dome will turn on, which makes the entire row of domes look extra enchanting, like a scene right out of a fairy tale. 
---
4. Reimagine life as Jane from Tarzan on the island's treehouse
---

The vantage point from the trees also means you'll be able to catch stunning views of the sun setting on the shoreline
No island getaway is truly complete without a wanderlust-inducing feed to back it up. Capture some laid-back vibes by lounging on the rattan swings and chairs atop the island's only treehouse.
Just a stone's throw from the dome, this elevated deck is the perfect place for you and your posse to chill out and throw back a couple of beers at the end of a long day. The island's small size also means you won't have to fight for the right to camp out there – a total plus in our books.
The actual treehouse interior features simple furnishings and rattan baskets that'll help you trick your friends into thinking you're in an exotic jungle destination.
The treehouse can be accessed via a staircase just outside dome number AA005
---
5. Get your fill of sun, sand and sea with their many water activities
---
A beachside holiday naturally calls for some fun in the sun. From water biking to kayaking, the island offers a range of water activities that'll satisfy your outdoorsy side.

You can also opt for the tandem-bike option, which allows you and a friend to explore the deep blue together.
If you constantly suffer from FOMO but hate getting completely wet, water biking was made for you. Just hop on one of the available water bikes close to shore and get paddling. To venture into deeper waters, you've got to paddle against the current. That's a cardio and strength workout in itself. 
We recommend going for this activity either during sunrise or sunset for two reasons – you get to escape the midday heat and at the sun beaming on the horizon during sunrise or sunset makes a good photo backdrop. 
Note: Water bikes are available on a first-come-first-served basis.
Explore Kepri Coral's aquatic life with a snorkelling session by their best-looking coral reefs. Just notify one of the staff onshore and they'll take you on a speedboat out to the floating restaurant's platform to begin your session. 
Don't forget to bring along a waterproof camera or a GoPro to document the whole thing! Snorkelling sessions are available from all day till 5.30PM and after you're done exploring the ocean, wash off all that seawater with the floating platform's showers located at the back.
Here's something for the wild ones: speed across the ocean on a banana boat as you're hurled in all directions by a speedboat pulling you from the front. The bumps and turns of this bumpy boat ride are intense and we recommend keeping your body close to the boat for better balance.
If you prefer something a little more laid back, there's also the option of kayaking.
---
Wonderful Indonesia's Batam promos from now till end August
---
Just by hopping on a ferry, you'll be transported to Batam in less an hour and where you'll get to experience everything you need for a therapeutic beach vacay. From full body massages to tasting authentic Indonesian food and exploring a private island, these activities will give you maximum pleasure without the pain of killing your wallet.
When it comes to exploring a new beach paradise on a budget, Wonderful Indonesia's Batam promos will help you get the most bang for your buck. They've got 250 travel packages that include spa, hotel, golf and travel recommendations, and regardless of which package you choose ultimately, 2-way ferry tickets are thrown into the deal. 
The kicker? These tickets are going for only $23 nett (U.P $48). Get them early before the promo ends in December 2019! Those looking for widen their options to get more competitive rates, check out the spa, hotel and restaurant recommendations offered on Hot Deals. All you have to do is type in your location, and they'll offer up a list of accommodation and activities that you can consider. 
With Wonderful Indonesia and Hot Deals offering up so many options, you can be assured that your trip will be a fun-filled one.
---
This post was brought to you by Wonderful Indonesia
Photography by Daryl Goh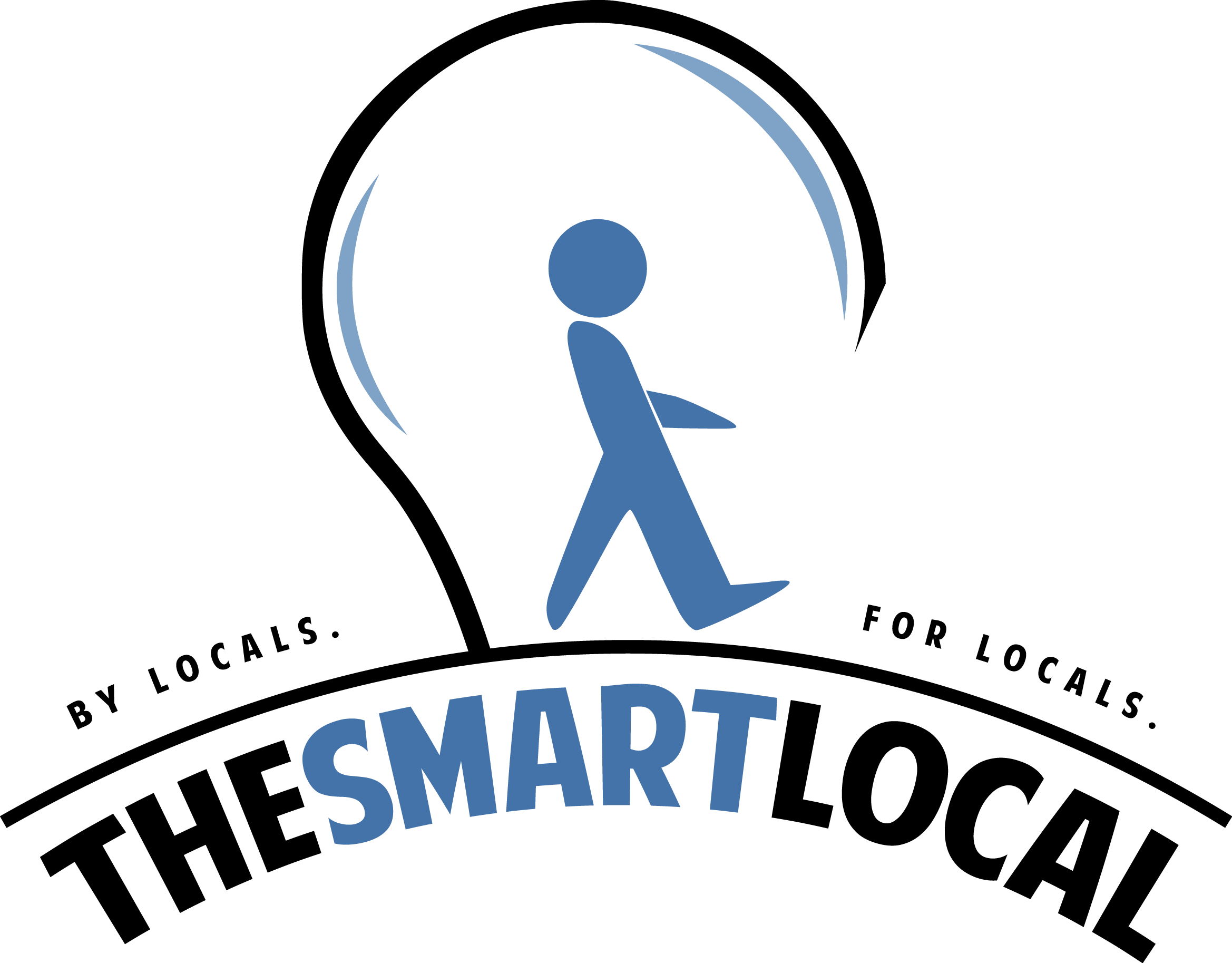 Drop us your email so you won't miss the latest news.