Beaches in Malaysia
---
We all need an occasional dose of sun, sea, and sand – and nothing quite fits the bill like a beach vacay. While we often go to places like Bali or Krabi for our summer getaways, there are many gorgeous beaches just across the border that many of us have yet to explore. 
Whether you're looking for a low-key beach for a serene escape from city life, or a bustling beach resort for a jam-packed itinerary, these are the best beaches in Malaysia for your next holiday.
---
1. Desaru Beach – With direct ferry access from SG
---

Image credit: @chabst24
For a chill getaway, consider visiting Desaru beach for your dose of Vitamin D. You won't have to worry about getting bored either – the Desaru Coast Adventure Waterpark and Ostrich Farm are only a quick drive away from the coast, so you'll have a full day's worth of activities to keep you entertained. 
Plus, even though Desaru has always been a couple hours drive from JB, it's easier now than ever with the new Desaru Coast Ferry services. You'll be there in less than 90 minutes from Singapore, making it a perfect destination for weekend getaways or a day trip.
Getting here from Singapore: Take a ferry from Tanah Merah Terminal to Desaru Coast Ferry Terminal (from $70).
Address: Desaru Beach, 81600 Bandar Penawar, Johor, Malaysia
---
2. Pantai Air Papan – Low-key beach with small eateries nearby
---

Image credit: @kakigambar.asha
Pantai Air Papan is a low-key beach in Mersing that has everything you need for a convenient day-trip. Besides being a famous tourist attraction, the beach is a popular haunt amongst locals as well. So, you can be assured it's a spot worth visiting.
There are several food stalls nearby offering local food to keep your tummies full, plus a souvenir shop if you want to take home some keepsakes. The beach is also a relatively popular spot for fishing, so you can try your luck at reeling in some good catches there. 
Getting here from Johor Bahru: Pantai Air Papan is a 2-hour 10-minute (~138km) drive from JB .
Address: Pantai Air Papan, Air Papan, 86800 Mersing, Johor, Malaysia
---
3. Pantai Cenang Beach – Seaside bars & fire shows
---

Pantai Cenang is a famous spot for sunset watching.
Image credit: @zulkamal
Travel to Pantai Cenang, and you'll feel a little like you're in LA. It's lined with palm trees and boasts calm waters perfect to take a dip in, so it's no surprise that it's arguably the most popular beach in Langkawi. 
The beach has plenty of activities to keep you entertained, including a range of water sports like parasailing, banana boating, and jet skiing. Digital nomads will also be pleased to note that you'll be able to get stable wifi here, in case you ever need to get in touch with home or fire off a quick email for work (although, why would you?)
There are many hotels in the vicinity where visitors can rent beach items like towels and umbrellas as well.

Fire show on the beach at Kalut Cafe N Bar.
Image credit: @andregadia
Come night time, and you will see Pantai Cenang's beach bars are chilled out places for unwinding with a beer or two. If you're thinking of a romantic getaway, Pantai Cenang beach delivers as well. Catch the sunset at Ah Chong Beach Bar & Cafe or sit on bean bags while watching a fire show at Kalut Cafe N Bar.
Getting there from Kuah town, Langkawi: Pantai Cenang beach is an 18-minute  (~19km) drive from Kuah town. Affordable accommodation is also available in Pantai Cenang.
Address: Pantai Cenang, 07000 Langkawi, Kedah, Malaysia
---
4. Tengkorak Beach – Idyllic picnic spot with beach huts
---

Image credit: @rizby
Those looking for an accessible picnic spot on Langkawi Island can check out Tengkorak Beach, AKA Sandy Skulls Beach. It is a gem among beaches in Langkawi, and has several huts and tables along its coast where you can conveniently lay your picnic mats, so you won't have to sit on the ground and worry about sand getting in your food.
It's a family-friendly spot with other amenities that'll make your trip a real breeze, from prayer rooms to shower facilities, so you'll get to freshen up after a day of sand and water play.
Getting there from Kuah town, Langkawi: Tengkorak Beach is a 40-minute (~35km) drive from Kuah town.
Address: 07000 Langkawi, Kedah, Malaysia
---
5. Blue Lagoon – Beach with hawker centre & playground
---

Image credit: @serenegoh1018
If you're in KL and search for "beaches near me", you'll probably be directed to Port Dickson. Within Port Dickson, a must-visit beach is Blue Lagoon. It's a popular spot and for good reason. It's got easily accessible amenities like food courts, playgrounds, and toilets, making it a convenient destination for solo travel or family picnics.
Getting there from Kuala Lumpur: Blue Lagoon is a 1-hour 35-minute (~108km) drive from KL.
Address: Batu 10, Jalan Pantai, 71050 Port Dickson, Negeri Sembilan, Malaysia
---
6. Pantai Teluk Kemang – Hotspot with marketplace & hawkers
---

Image credit: @af.co3
Pantai Teluk Kemang is another famous beach in Port Dickson. Recognisable by a colourful sign at its entrance, the large beach has all the facilities you'll need for a full day of fun. 

Image credit: @arzydon

Seriously, you name it, they've got it – from hawkers, and souvenir shops, to an array of water activities like parasailing, jet skiing, boat riding, and kayaking. So if you're a sports junkie, or know someone who is, this beach should be at the top of your visitation list. 
Getting there from Kuala Lumpur: Pantai Teluk Kemang is a 1-hour 18-minute (~97km) drive from KL.
Address: 23, Jalan 3/10, Taman Intan Perdana, 71050 Port Dickson, Negeri Sembilan, Malaysia
---
7. Batu Ferringhi Beach – Beach resorts & water sports
---

Image credit: @andyandhisjourney
Batu Ferringhi in Penang is a good place to be if you're the life of the party. Whether you're partying it up at bars, having delicious food at night markets, or frolicking about the gorgeous coastline, a wide range of day-to-night activities are available.
To get the most of your beach vacation, you can choose to book a stay at a number of resorts there. Some popular options you can choose from include Shangri-La Rasa Sayang, Shangri-La Golden Sands, Hard Rock Hotel Penang, and PARKROYAL Penang Resort. Other vacation rentals are also available if you prefer a more personal and private stay by the sea.
Getting there from George Town, Penang: Batu Ferringhi is a 40-minute (~16km) drive from George Town.
Address: Jalan Batu Ferringhi Batu Ferringhi, 11100 George Town, Penang, Malaysia
---
8. Teluk Kampi Beach – Remote beach accessible by hiking
---

Image credit: @prairiegirlabroad
This one's for adventurous hikers willing to take the road less travelled. In order to reach the pretty shores of Teluk Kampi Beach by foot, you'll have to take a steep path from Penang National Park. If it's any consolation, you'll get to stopover at Pantai Keruchut, another scenic beach along the way.
This means you'll cover 2 beaches on the same hike, which makes the journey pretty worthwhile in our books. P.S. The hike up is pretty steep and recommended for those with proper attire and experience.
Getting there from George Town, Penang: Head to Penang National Park. From there, hike 1km-2km along the coast to get to Pantai Kerachut. From Pantai Keruchut, hike up a 1.5km pathway, following markers on the trees.
Penang National Park
Address: Pejabat Taman Negara P. Pinang jalan Hassan Abbas, 11050 George Town, Penang, Malaysia
Opening hours: 8am-5pm, Daily
Contact: +60 4-881 3530
---
9. Juara Beach – Scenic beach in Tioman with turtle conservation
---

Image credit: @robandjennywatts
Animal lovers, you're in for a serotonin boost at Juara Beach. Located on the East coast of Tioman Island, Juara Beach is among the most beautiful beaches of Tioman Island. The sandy shores and crystal clear water of Juara Beach is a popular spot for surfing and water sports, but perhaps its turtle conservation efforts is what takes the cake.
That being said, there's a good chance you'll spot these adorable sea turtles along the beach, especially when they're released during the turtle hatching period from June to November.

Image credit: @juaraturtleproject
In fact, visitors can sign up to help save the turtles through the Juara Turtle Project, a Tioman-based organisation that helps to save and rehabilitate sea turtles through its volunteer program and patrolling efforts.
If you're interested in saving these adorable sea creatures, you can even sign up as a volunteer, and spend 3-4 hours daily helping the team during your stay. 
Getting there from Johor Bahru: Mersing Jetty is a 1-hour 50-minute (~127km) drive from the JB Larkin terminal. From the Jetty, take a 1.5-hour ferry ride to Juara Beach.
Address: LOT.375 Kampung Juara, 26800 Pulau Tioman, Pahang, Malaysia
---
10. Pantai Klebang – Hidden beach with sand dunes & pond
---

Image credit: @iamnurliyanaa

Pantai Keblang is one of the most photogenic beaches in Melaka, thanks to the unique sand dunes that were formed because of an uncompleted construction project. There's also a little pond in its centre for those who want to take a little dip, and a lot of sandy space ideal for picnics.
The hidden gem is only accessible by car, but the trip there will be worthwhile if you're looking for a desert-like photo-op. In fact, the place is such a popular photo spot that it's been used for wedding photoshoots.
Getting there from Jonker Walk, Melaka: Pantai Keblang is a 24-minute walk (~2km) from Jonker Walk.
Address: Pantai Klebang, 75000 Klebang, Melaka, Malaysia 
---
11. Cherating Beach – Popular surfing spot
---

Image credit: @liliansiow729

Those who've been to Cherating before may recognise the place for housing Asia's very first Club Med. But beyond a resort staycay, it's also a good place to visit for a day-trip. 
For instance, if you're keen to pick up surfing, head down to Cherating Beach from November to March when its waves are larger and more dramatic for the sport. The beach attracts a good number of surfers yearly, but is also a laid-back destination for those just looking for a chill time. 
The beach is located near villages, so you'll get to visit local markets for refreshing beverages and food. If you're an animal lover, don't forget to visit the free turtle sanctuary nearby. 
Getting there from Kuantan, Pahang: Cherating Beach is a 44-minute drive (~45km) from Kuantan Town.
Address: Jalan Kampung Cherating Lama, Kampung Cherating, 26080 Balok, Pahang, Malaysia
---
12. Telok Limao Beach – White sandy beach with rock formations
---

Image credit: @marhelita9
If you find yourself in Sarawak, be sure to check out Bako National Park for a scenic nature trip. There, you'll find several beaches and coves, making it a must-visit spot for beach lovers. 
One of its popular beaches is Telok Limao. The beach offers clear waters and a clean shore for picnics, but one of its most unique features has got to be its abundance of large rocks scattered all around. These rocks have proven to be IG-worthy spots, with many visitors posing for a pic with them. 
While you're at the national park, you can also admire its large range of vegetation and unique wildlife, like the rare proboscis monkey. 
Getting there from Kuching, Sarawak: Head to Bako Market which is a 30-minute (~23km) drive from Kuching.
Address: Jalan Gunung Gading National Park, Taman Negara Gunung Gading, Lundu, Sarawak, Malaysia
---
Visit Malaysia's best beaches
---
With the 365-day sweltering weather in the region, we might as well enjoy a tropical weekend getaway. From quiet beaches to popular ones frequented by locals in the area, one thing's for sure – check out the  tips we've written here before travelling to these pretty coastlines with warm, white sands, and you'll get to live out your hot girl summer dreams.
For more beachy goodness: 
For more attractions in Malaysia:
---
Cover image adapted from: @arzydon, @iamnurliyanaa, @juaraturtleproject, @prairiegirlabroad
Original article published on 19th August 2022. Last updated by Andrew Hoon on 10 March 2023.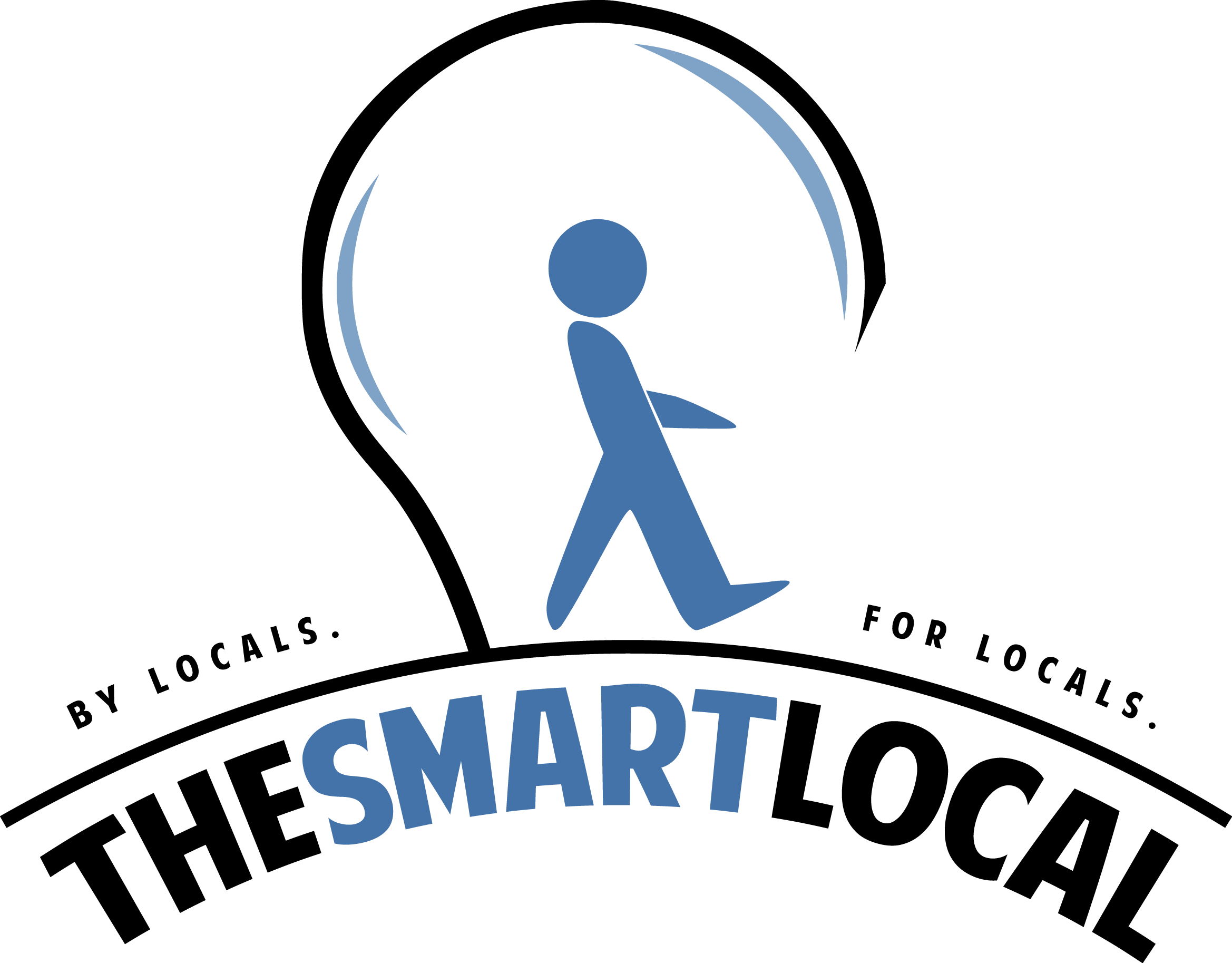 Drop us your email so you won't miss the latest news.