March holidays activities 2023 
---
The March holidays are upon us again – and for those with young ones, it's time to seize this week to spend some quality time with your kids before they start getting busy with school again. 
If you still have no plans on where to go, consider this list your go-to source. From art exhibitions to carnival rides, you're sure to find something with these kid-friendly things to do this March holidays.
---
1. Chinatown Five Footway Festival – Play chapteh & join tours

---
If you've been trying to find a way to get the kids interested in culture and heritage, The Five Footway Festival provides just the right educational experience. 
The festival is taking place along the covered walkways of Chinatown's shophouses, with plenty of space to park your strollers while the little ones explore. If you've got time to spare, check out their interactive activities such as Hainanese kueh yi-bua workshop ($15/pax).
Image credit: Chinatown Singapore
Besides watching a traditional Chinese opera ($12/pax) and going on theatrical walking tours ($18/pax), visitors will also get to try their hands at chapteh ($5/pax) and brew traditional Nanyang tea ($25/pax) – cue nostalgic memories flooding in. Of course, there are plenty of other activities, so be sure to view the full list of activities.
Date: 11th-19th March 2023
Address: Pagoda Street Singapore 059190
Opening hours: 10am-8pm
Contact: 6221 5115 | Chinatown website
---
2. Newtonshow Camps – Educational camps for little Einsteins
---
Image credit: Newton show
Time is no longer a limiting factor when it comes to deepening your child's interests. Why choose between a science, art, or cooking camp when you can have all of them at once? Newtonshow's Multiactivity camps makes this possible, with each camp day orbiting around a singular theme. 
Combining science, art, robotics, crafting, and cooking, the camp is especially suitable for curious kids with many different passions. The fee for the 5-day camp is $685 – but it also includes 2 snacks and lunch, daily. Alternatively, they also have a variety of multi-activity programmes such as an Easter camp – emphasising on eggs as one of the key ingredients. 
Sign up for their Easter Multiactivity Camp.
Admission: $685
Date: 27th February-14th April 2023
Time: 9am-4pm
Address: Full list of camp outlets
Opening hours: Mon-Sat 9am-8pm | Sun 9am-2pm
Contact: Newtonshow website
---
3. Not So Little Fair – Baby fair with bouncy castles 
---

Image credit: Not So Little Fair 
Bouncy castles and toys might just be every child's weakness. Let them jump around at Kiztopia's play area or kick their hearts out at Not So Little Fair's soccer workshop, while you take a breather at their shopping booths.
Image credit: Not So Little Fair 
From independent to premium brands like My Little Tomato and Awa Bedding, you could say this is an all-in-one pit stop for all your baby essentials. There are even enrichment brands participating in this event – great if your kids are looking to develop their hobbies. 
Date: 18th-19th March 2023
Address: 1 Raffles Boulevard, Singapore 039593, Suntec Convention Centre Hall 403
Opening hours: 11am-8pm
Contact: Not So Little Fair website
---
4. March On – Make music & explore art at the Esplanade
---
Image credit: Esplanade
Make your way to March On for an artsy family outing. This year, the annual children's festival, centres around the theme of helping children find their identities, with theatre performances such as The Beginning Of Anything and Come Back Home to convey the message.
To aid children in self exploration, there are also a variety of interactive workshops such as Weave – a therapeutic art activity. Musically-inclined kiddos, on the other hand, may find that the Fun-de-metalz of Coloured Handbellz workshop would be their jam. They'll have a ball of a time as they have a go at playing coloured traditional English handbells. 
If you already plan to do some shopping at Esplanade Mall, you can redeem a free kids PIP mask when you spend $20 there.
Date: 9th-19th March 2023
Address: 1 Esplanade Drive, Singapore 038981
Opening hours: 8am-11.30pm, Daily
Contact: March On website
---
5. Disney On Ice –  Catch popular characters like Mickey & Woody 
---
Image credit: Feld Entertainment
The world of Disney does not discriminate, no matter how old you are. Let Mickey & friends impress you with their ice skating skills as they perform to classic Disney songs such as Let It Go. 
At Disney On Ice, you get to witness your favourite Disney characters come to life. Moreover, it's not just going to be Mickey & Minnie, Buzz Lightyear, Woody, Anna, and Elsa; their friends from Inside Out will also be joining the ice party. 
Image credit: Marina Bay Sands
If you and your kids want more time with the Frozen icons, come build a snowman with Anna & Elsa at the Frozen Musical.
Admission: from $25
Date: 11th-19th March 2023
Address: 2 Stadium Walk, Singapore 397691
Showtimes: 10.30am, 2.30pm & 6.30pm
Contact: Disney On Ice website
---
6. Mattel Playhouse – Barbie & Hot Wheels themed indoor playground
---
Image credit: Mattel Playhouse
Let your young ones channel their inner F1 driver or hot pink gal at Mattel Playhouse. There are a total of 12 activities featuring a mini Hot Wheels race track, Barbie-themed bouncy castle, and Thomas & Friends train ride.

Image credit: Mattel Playhouse

No playhouse is complete without a ball pit – and Mattel elevates this concept by incorporating a sand pit too. For kids who love playing dress up, there are Barbie booths equipped with props to help them achieve their it girl dreams.
Book tickets for Mattel Playhouse
Admission: $28/pax on weekdays | $32/pax on weekends & PH
Date: Until 9th April 2023
Address: 6 Raffles Boulevard, #03-208/209, Let's Play, Marina Square, Singapore 039594
Time slots: 10am-11.40am | 1.30pm-3.10pm | 4pm-5.40pm | 6.30pm-8.10pm
---
7. Great Jamboree Carnival – Get dizzy with fun on their carnival rides
---
Image adapted from: @greatworldsingapore
If you're already planning to spend a day in town, drop by the Great Jamboree Carnival. 
Currently, there are only 2 rides available. However, from 13th March 2023 onwards, hop on one of the 5 rides such as Airplane Ride and Teacup as well as 3 game booths – namely Ring Toss, Feed the Clown, and Pyramid Cups. Then, conclude your fun-filled family carnival fun with the classic Grand Carousel.
If you're a Great Rewards member, you can also redeem 1 Game Play Card with every 100 Great Rewards Points – subject to terms and conditions. 
Date: 4th-21st March 2023
Address: 1 Kim Seng Promenade, Singapore 237994, Level 1 Atrium
Opening hours: 10am-9pm, Daily
Contact: Great World website
---
8. (Tu)gether Art Installation – Snap photos at a free bunny-themed installation
---
Image credit: Singapore Chinese Culture Centre
If you have a kid that's a rabbit enthusiast, you'll be glad to know about the (Tu)gether Art Installation at Singapore Chinese Cultural Centre. This mixed media collection by local artists Fiona Koh and Warren Khong tells the story of the friendship between Tu Zai (rabbit friend of the moon goddess), Ong Lai (pineapple in Hokkien), and Nian Mei (mythical beast that inspired Chinese New Year's customs). 
Entry to the exhibition is free to the public. After all, these life-sized art pieces make for beautiful bunny-themed backdrops – so whip out your best poses with your children to capture these moments.
1 Straits Blvd, Singapore 018906
Opening Hours:
Thursday 10:00 AM-08:00 PM

Show Time
| | |
| --- | --- |
| Monday | 02:00 PM-08:00 PM |
| Tuesday | 10:00 AM-08:00 PM |
| Wednesday | 10:00 AM-08:00 PM |
| Thursday | 10:00 AM-08:00 PM |
| Friday | 10:00 AM-08:00 PM |
| Saturday | 10:00 AM-08:00 PM |
| Sunday | 10:00 AM-08:00 PM |
RECOMMENDED TICKETS AT $58.00
Date: Until 31st March 2023
---
9. Rilakkuma Holiday- Kawaii merch &  kids' rides in the East 
---
Image credit: Changi Airport
Rilakkuma fans can look forward to Rilakkuma Holiday, an event at Changi Airport with 4 rides in total including spinning tea cups and a mini ferris wheel. Drop by while waiting for your flight, or just because – it's located in the public access area so you don't actually need a flight ticket.
These cute Rilakkuma standees aren't just for show, snap away at the photo spots for some core memories. You can also redeem a 500ml travel tumbler ($11.90), kids' reversible bucket hat ($9.90), or tea towel ($3.90), for every $50 spent at the public areas of Terminals 1 to 4. 
Admission: $1/credit
Date: Until 1st May 2023
Address: 65 Airport Boulevard Singapore 819663, Terminal 3 Basement 2
Opening hours: 24/7
Contact: Changi Airport website
---
10. Masak Masak – Free pop-up children's playground
---

Image credit: The Artground
Let your kids unleash their inner chef at Masak Masak with their larger-than-life food installations. Kids can slide down melting ice cream or jump their guts out at the egg tart trampoline. 
If role playing is their thing, they can do so at the mini hawker centre, featuring food items made out of different materials like soft clay and fabric. 
Image credit: The Artground
For an extra interactive experience, opt for their Explore + Programme ticket ($7/pax), and let your little ones have a go at a 30-minute workshop of their choice – ranging from arts and craft to music.
Admission: Free, a refundable $15 deposit is required
Date: Until 26th March 2023
Address: 90 Goodman Road #01-40 Blk J, Singapore 439053
Opening hours: Wed-Sun 9.15am-10.30 am, 10.45 am-12 pm, 2pm-3.15 pm, 3.45pm-5 pm
Contact: The Artground website
---
11. Children's Museum – 7 interactive exhibits 
---
Image credit: CMSG
Fun and education ain't mutually exclusive at the Children's Museum (CMSG). The kids can participate in riddles and hands-on activities to learn more about Singapore's heritage. Though there are 7 galleries in total, notable ones include Captain's Ship and a Post Office-themed room where children can learn how to make a reef knot and DIY stamps respectively. 
This March holidays, specially curated programmes have also been rolled out. Cruise along with characters Chilli and Pandan on a journey to discover the history behind Singapore's spice trade at Spice is Nice ($10/child). Storytime lovers can also check out The Adventures Of Mousedeer ($10/accompanying adult), a storytelling session with singalongs included. 
Children's Museum Singapore
23-B Coleman Street, Singapore 179807
Opening Hours:
Thursday 09:00 AM-06:00 PM

Show Time
| | |
| --- | --- |
| Monday | Closed |
| Tuesday | 09:00 AM-06:00 PM |
| Wednesday | 09:00 AM-06:00 PM |
| Thursday | 09:00 AM-06:00 PM |
| Friday | 09:00 AM-06:00 PM |
| Saturday | 09:00 AM-06:00 PM |
| Sunday | 09:00 AM-06:00 PM |
Date: Until 31st March 2023
---
For a fun-filled March holidays with your kids
---
It's still possible to have fun with your kids even if you're not going on an overseas family trip. Whether your child has a penchant for the sciences or is an avid Disney fan, there are engaging options not just for the little ones but also for mummies and daddies. 
More content on kid-friendly things to do:
---
Cover image adapted from: The Artground, Feld Entertainment, Singapore Chinese Culture Centre, Changi Airport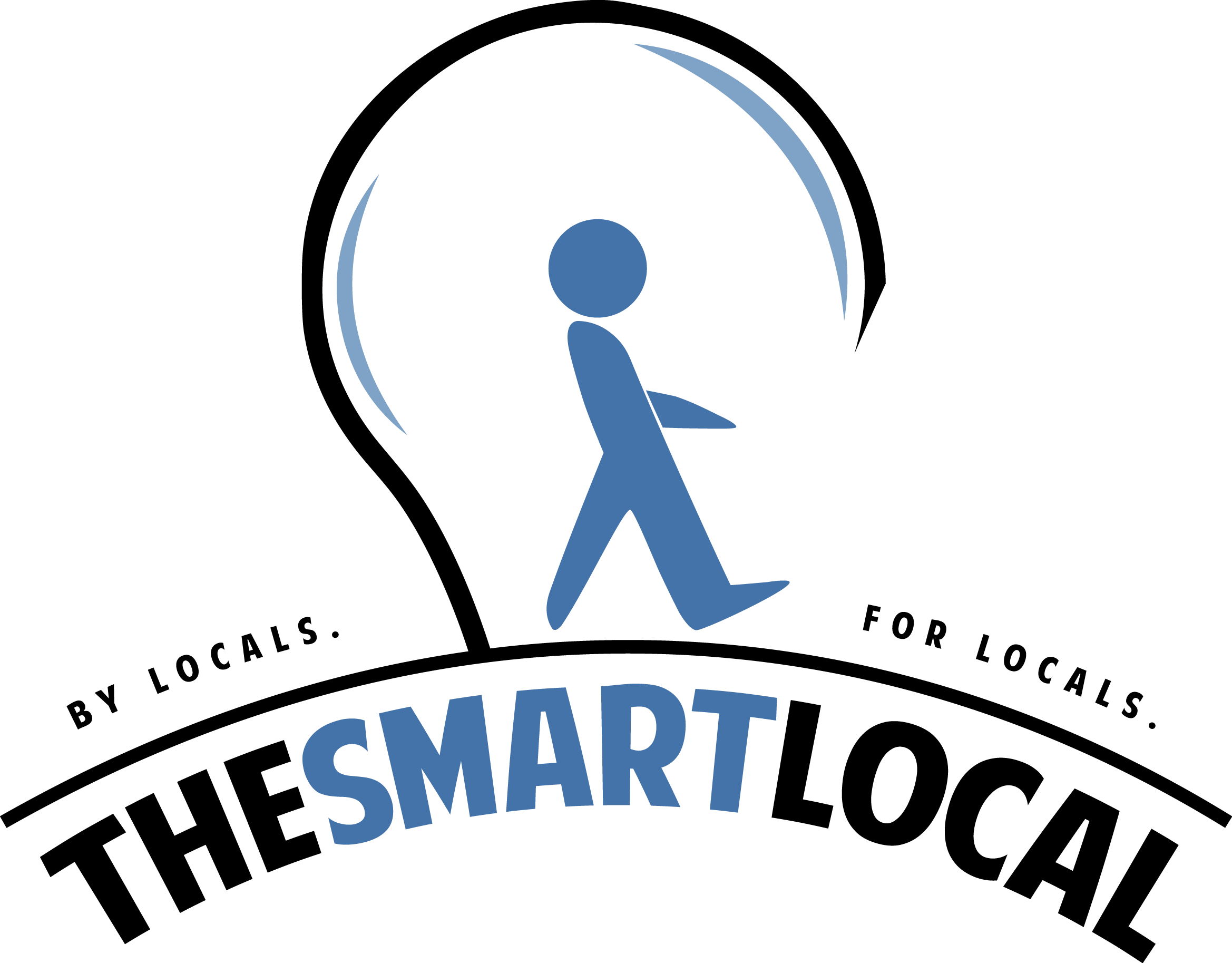 Drop us your email so you won't miss the latest news.