Things to do in and around Kota Kinabalu
When people say Kota Kinabalu, the first thing that comes to mind is the famous 4,095m-high Mt. Kinabalu. But the state capital of Sabah, Malaysia is waaay more than that. Good news for those on the hunt for a new holiday destination, as this town is Maldives and New Zealand rolled into one.
With tranquil beaches and picturesque mountains, it is the perfect spot for a nice and relaxing weekend getaway; and it's only a 2.5h flight from Singapore.
1. Go on an island hopping adventure at Tunku Abdul Rahman National Park
Image adapted from: Backyard Travel
Tunku Abdul Rahman National Park is a set of five islands – Gaya, Manukan, Sapi, Sulug and Mamutik – just a 15-20 min boat ride from Jesselton Point Ferry Terminal. All these islands are picturesque, so make sure to pop by all five!
The waters around the islands host beautiful coral reefs teeming with marine life; perfect for swimming and snorkeling. There are also 25 dive sites dotted around the national park for you to explore.
Tunku Abdul Rahman National Park
Ferry fees: Adult – RM23 (~S$7.70) | Child – RM18 (~S$6)
Entrance Fees:
Malaysians: Adults – RM5 (~S$2.70) | Senior Citizens and children below 18 – RM3 (~S$3) | Children below 6 – FREE
Non-Malaysians: Adults – RM20 (~S$6.70) | Senior Citizens and children below 18 – RM15 (~S$5) | Children below 6 – RM10 (~S$3.40)
Getting there: From the city center, take a 10-minute walk to Jesselton Port Ferry Terminal, where you can take a 15-20 minute speedboat ride into the park.
Image credit: @coralflyer
Sure, island-hopping on a boat is chill and all, but here's a cooler form of transport: the Coral Flyer zipline.
This 235m-long flying fox connecting Gaya to Sapi islands takes you over the sea between the two islands at speeds of up to 60km/h. From here, you'd also still be able to see through the crystal clear waters to the sea bed below.
Coral Zipline
Price: RM68 (~S$23)
Opening hours: 10am -3.30pm, daily
Contact: +6019 883 7341
Location: Pulau Sapi, Kota Kinabalu, Sabah, Malaysia
Website
2. Live in luxury up in Kota Kinabalu's lush rainforests
Image credit: @bungarayaresort

For the ultimate 'treat yo'self' vacay, book yourself a stay at Bungaraya Resort .
Situated in Pulau Gaya, just a little offshore from the mainland, this Tree House Villa is as close to paradise as it gets. Unlike your usual beachside resort, this treetop villa is situated on elevated ground surrounded by a pristine rainforest on one side and the sea on the other.
Lunch with a view!
Image credit: @petervanroey
With high ceilings, jacuzzi tubs and bedrooms fit for royalty, you might not want to even leave the luxury and comforts of this resort!
Image credit: Vivid Travel
But drag yourself nonetheless, cuz there are lots of activities available, which is all complimentary with your stay. These include kayaking, snorkelling, and fitness classes like pilates. And if you want to explore the island further, there are nature walks, hobie cat (sailing) and zipline packages available for booking.
Bungaraya Resort
Standard villa: from RM1,056.60 (~S$355) per night
Treehouse villa: from RM2,100 (~S$706) per night
Website
3. Hop on the old-school North Borneo Railway through the Sabah countryside
Image credit: @kanpai83
Travelling is great, but after being on your feet for a couple of days, all you wanna do is nua.
And nua you shall – rest your well-worn soles by taking the North Borneo Railway, an old-school British steam train that takes you through coastal towns, paddy fields and rainforests.
This ride comes with a tiffin set lunch of fish curry, BBQ chicken and veggies. Even ice cream potong served by the staff on board!
Image credit: @drkai_
The 1h 45min train ride will also take you to two small towns – Kinarut and Papar – where you can drop off and explore their temples, wet market and traditional shops.
North Borneo Railway
Price: RM380 (~S$128) | Children below 3: FREE
Train departure: 9.30AM, Wednesday and Saturday only
Location: The Magellan Sutera Resort, Level 2, 1 Sutera Harbour Boulevard, Sutera Harbour, 88100 Kota Kinabalu, Sabah, Malaysia
Website
4.  Swim with fishes and watch the sunrise at Melangkap River 
Image credit: @evacrescenta
If beaches aren't your thing, take a dip in the fresh waters of Melangkap River instead. Located in Kota Bleud, which is a 1h 40min drive away from Kota Kinabalu city center, this lesser-known attraction has a picturesque view of Mt. Kinabalu behind the clear river.
Because fishing isn't allowed there, the waters are filled with tons of large fish that you can swim with instead!
Image credit: @travis_chong
The early bird catches the worm – or in this case, a great sunrise. If you can get out of bed, head up before dawn at about 6.10am, where you'll be able to catch a magnificent sunrise from the river bends.
Melangkap River
Location: 89150 Kota Belud, Sabah, Malaysia
Getting there:  Rent a car from Kota Kinabalu. Kota Kinabalu city center to Melangkap River is a 1h 40min drive.
5. Take a 20-minute no-sweat hike up Sosodikon Hill 
Pyramid-shaped hills.
Image credit: @memetbaleisu
If you and your travel buddies can't hike to save your lives but still want a great view, visit Sosodikon Hill instead.
The trail has a low elevation and it only takes a short 20-30 minutes to reach the peak. You'll be treated to an unobstructed view of the mountain range once you get to the top – on one side, you'll see sosodikon (pyramid) shaped mounds, and on the other, the peak of the majestic Mt. Kinabalu itself.
Tip: Try to head up in the mornings for the best views, as the sky tends to be cloudier in the afternoons.
Sosodikon Hill
Entry fee: RM3 (~S$1) per person
Location: Sosodikon Hill Kundasang, Kundasang, 89308 Ranau
6. Soak up the sun at Pulau Tiga, Kinabalu's Maldives alternative
Image credit: Amazing Borneo Tours
Maldives is a dream holiday destination, but you don't actually have to be there to make it come true. Pulau Tiga is an an island off the shores of Sabah with pristine turquoise waters and white sandy beaches. It's a tad further, being 3 hours away from Kota Kinabalu; but it's precisely that that makes it a hidden gem with only a few tourists in sight.
With an island this chio, make sure you explore it in and out with the activities available like snorkelling, kayaking and diving.
Fun fact: Pulau Tiga was the first 'secret location' in the TV series Survivor, earning its nickname: Survivor Island!
Image credit: Around The World With Justin
After all that sun, treat your skin to a little therapy by soaking in the natural volcanic mud pools on the island. The largest pool is right in the middle of the island, where you can access through a 1km long (apx. 20 min) jungle trail behind Pulau Tiga Resort.
Getting there: Take a bus from Kota Kinabalu to Kuala Penyu (RM18, ~S$6 – apx. 2.5 hours) followed by a 30-40 minute boat ride (tour booking required).
7. Cool off with freshly made gelato at Desa Dairy Farm
Image credit: @yeewen86
For a little respite from the hot hot sun, Desa Dairy Farm is the place to go.
The large 199 hectare farm is known for their fresh dairy products like yogurt, ice cream and milk. You might have seen some of their milk cartons dotting the supermarket shelves around Malaysia too!
Image credit: @lixiaohui9993
Other than their products, the farm itself is a sight to behold, with vibrant green pastures, roaming animals and of course, the mountains in the background. Pick a bright and sunny day to head up for the best pictures.
Here, you can also feed the calves and goats in their indoor barn as well.
Desa Dairy Farm
Admission fee: RM5 (~S$1.70) for adult, RM4 (~S$1.40) for children
Opening Hours: 8AM-5PM, daily
Location: 89308 Kundasang, Sabah, Malaysia
8. Transport yourself to Middle Earth at the Hounon Ridge Farmstay
Image credit: Sini
When it comes to Kinabalu, your choice of accommodation can be an experience in itself. If you are adventurous, skip the hotels and take it outdoors to this campsite in New Zealand Hounon Ridge Farmstay. There are no infinity pools or gyms but you would have a stellar 11/10 view of the Mt. Kinabalu from your humble abode.
Image credit: @_pasteldaisy
You will have to bring your own tent but sleeping beds (RM10/ ~S$3.40) and blankets (RM8/~S$2.70) are available for rent to keep you warm during the chilly nights.
For those that prefer the comfort of the great indoors, dormitories with double rooms are also available from RM35 (~S$12) per night.
Hounon Ridge Farmstay
Camping rates:above 18 – RM20 (~S$6.80) | below 18 – RM15 (~S$5.10) | below 7 – FREE per night
Room rates: from RM35 (~S$12) per night
Location: Kg. Himbaan, Bundu Tuhan, 89308 Ranau, Sabah, Malaysia
Tel: +60 13-850 6463
Website
9. Journey through a dazzling mangrove via the Firefly Cruise
Image credit: Viator
Kota Kinabalu has the usual evening fare of bars and night markets. But if you want to switch things up, check out the Firefly Cruises at Klias Wetland, situated around 2 hours away from Kota Kinabalu city center by car.
After the sun sets, fireflies appear along the mangrove, sparkling like stars on the ground. It's definitely a unique encounter you wouldn't be able to find in Singapore. Other than fireflies, wildlife such as the proboscis monkey, silver langur (monkey), and macaques roam through the wetlands as well – so keep your eyes peeled.
Tip: The fireflies are known to appear in greater numbers between October – February, so pick your dates wisely!
Firefly Cruise
Location: Klias Wetlands, Tanjung Aru, Kota Kinabalu, Sabah, Malaysia
For information on how to get here, click here. 
10. Go on a digital detox with mountainside camping
Image credit: Travelog
For a nature-immersed glamping experience, check out Mt. Kinabalu Holiday Camp, with colourful rainbow huts on the mountainside. This particular one is completely tucked away from civilisation, and is a 45-minute drive away from the nearby mountain district of Ranau.
The power grid does not reach this part of the mountain so there is limited electricity, that's sourced from the camp's own solar panels. There is no wifi available as well, making this a great opportunity for a digital detox, and to reconnect with your inner-self.
Mt. Kinabalu Holiday Camp
Rate: from RM220 (~S$74) for the hut, fits two
Address: 89308 Ranau, Sabah, Malaysia
Fly Kota Kinabalu with Air Asia
They always say that it's not just the destination that counts; the journey matters too. And heading to the great Kota Kinabalu with AirAsia will make for an affordable, fuss-free journey – there are 2.5h direct flights every day from Singapore to Kota Kinabalu.
So pick your dates and book your flights. All you need is a bag, a thirst for adventure and you are ready to go!
---
This post was brought to you by Air Asia.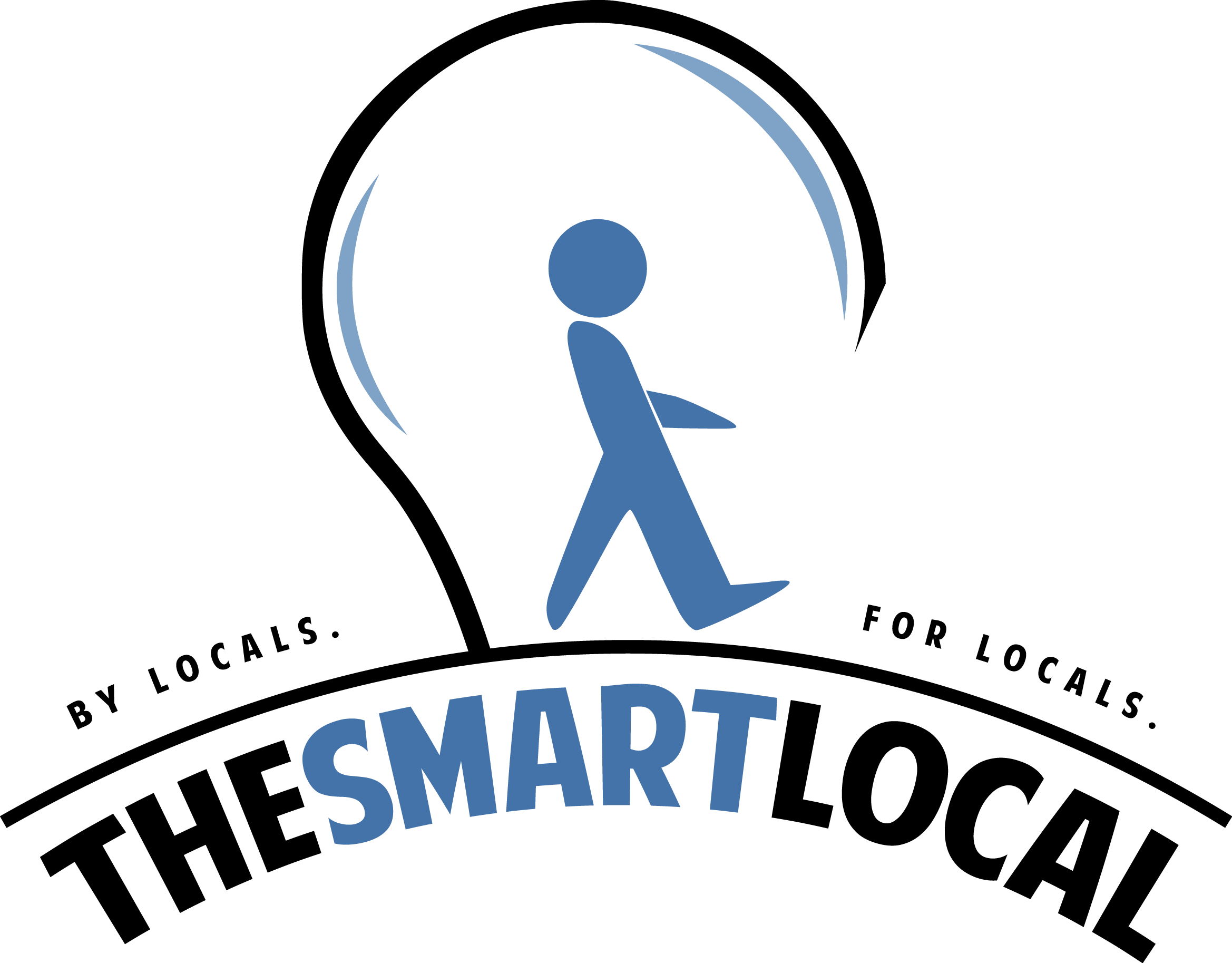 Drop us your email so you won't miss the latest news.