Alternative things to do in Batam
---
You're planning your next Batam trip, and chances are that you've got all the new malls and hot city spots listed down in your itinerary. But if you want to break free from the city gal life for a day or two, there are places worth visiting outside the city centre. 
From affordable kelong restaurants to the most romantic beaches, here are alternative things to do in Batam: 
---
1. Chill at the tombolo & gazebos of Setokok beach
---
It's never too late to enjoy a hot girl summer, and Setokok Beach is the perfect place to do so. From its scenery to amenities, it's a pretty unique beach all around. For starters, the shores at Setokok are known for having a unique wavy sand pattern, as well as a gorgeous tombolo – a sand patch that connect the island to the mainland – that makes for a good photo spot. 
You can also get your summer tan on while chilling on the beach's swing sets, or alternatively stay in the shade at one of the many gazebos. 
Address: Pantai Setokok, Pulau Setokok, Bulang, Kota Batam, Kepulauan Riau 29475, Indonesia
---
2. Dine by the sea at Love Seafood Restaurant in Piayu
---

Image credit: Love Seafood
Imagine chilling at a restaurant with a sea view and feasting on fresh crabs for just ~$20/kg. While it may sound like a pipedream in Singapore, it's very much a reality at Love Seafood Restaurant in Piayu. 
The seaside restaurant sells a range of freshly caught seafood, ranging from spicy sauce crabs (Rp290,000, ~S$26.85) to sambal prawns (Rp85,000, ~S$7.87). 

Image credit: @yuniah66
If you're coming with a whole jin gang, we recommend getting the mini buffet set (Rp400,000, ~S$38.14), which comes with crabs, squid, prawns, sea snails, and other sides. It feeds about 8 people, so each person's portion only amounts to slightly over $4. 
Address: Kampung Tua Tanjung Piayu Laut RT.02/RW.10 Sei Beduk, Kabil, Kecamatan Nongsa, Kota Batam, Kepulauan Riau, Indonesia
Opening hours: 10am-9pm, Daily
Contact: +62 823-6111-7775
---
3. Catch the sunset at the Barelang Bridge
---

Image credit: @wiraseto
When you're in Batam, Barelang Bridge is a must-visit attraction. It's a well-known spot amongst both locals and tourists, thanks to its unique architecture that comprises a chain of 6 bridges connecting different islands. 
When you're there,visit the seaside cafes and restaurants scattered around the area, so you can soak up the view while enjoying a cuppa or while feasting on kelong seafood. Here's a bonus pro tip: It's pretty hot in the day, so come near golden hour or sunset to avoid the heat.
Address: Q5MG+69M, Jalan. Trans Barelang, Sembulang, Galang, Kota Batam, Kepulauan Riau 29481, Indonesia
---
4. Go for a romantic picnic at Viovio beach
---
If you're in Batam with your significant other, be sure to hit up Viovio Beach. These sandy shores will get you in the feels for a romantic beach stroll, with cute photo-ops along the way. 

Image credit: @vioviobeach
For one, pose with your partner at a larger-than-life "I love you" wooden structure that's located at the top of a small slope near the beach. If you're not up for an uphill climb, you can spend a lazy day resting in one of the little huts lined up along the shore instead. 
There's a small entrance fee of Rp15,000 (~S$1.42) on weekdays and Rp25,000 (~S$2.36) past 5pm on weekends, but it's pretty worth it if you intend on staying till late as there'll be DJs and live music performances to keep you entertained into the night. 
Price: From Rp15,000/pax (~S$1.42)
Address: Jalan Trans Barelang, Kelurahan Sijantung, Kecamatan Galang, Kota Batam, Kepulauan Riau
Opening hours: 9am-11pm, Daily
Contact: Vio Vio Beach website
---
5. Shop produce & second-hand clothes at Pasar Pagi Tos 3000
---

Pasar Pagi Tos 3000 is only about 10 minutes away from the city centre area by car.
Image credit: Google Maps
Even if you're not a morning person, this farmer's market is worth waking up early for an insight into the local's lives in Batam. 
Pasar Pagi Tos 3000 is a traditional market that sells affordable produce, including a ton of fresh fruits. For instance, fruits like rambutans can cost around $1-$2/kg, making them a total steal.
There's also a whole section dedicated to selling second-hand apparel ranging from clothes and shoes to children's toys. If you're a self-proclaimed bargain hunter, you know where to be. 
Address: Lubuk Baja Kota, Lubuk Baja, Batam City, Riau Islands 29444, Indonesia
Opening hours: 5.30am-11am, Daily
---
6. Enjoy a beach day at Rock Salt Beach Club
---

Take a dip at Rock Salt Beach Club's infinity pool.
Image credit: @rocksalt_beachclub
Since you're on vacay, it's time to let loose and party. Better still, do it at a fancy beach resort like Rock Salt Beach Club for maximum vibes. 

Image credit: @rocksalt_beachclub
Rock Salt Beach Club is located at HARRIS Resort Barelang Batam, and has a bunch of luxurious facilities for visitors to enjoy. Some highlights include an infinity pool, bar, and even a DJ booth. 
The beach club also has an in-house restaurant serving both Western and Asian cuisine at relatively affordable prices. You'll be able to enjoy mains ranging from Nasi Goreng Nusantara (Rp85,000, ~S$8.03) to Margarita Pizza (Rp105,000, ~S$9.92) and Churrasco Steak (Rp300,000, ~S$28.34). 
Address: Tembesi, Sagulung, Batam City, Riau Islands 29439, Indonesia
Opening hours: Sun-Thu 12pm-12pm Fri-Sat 12pm-1am
Contact: +62 778 4091111 | Rock Salt Beach Club website
---
7. Take pictures in Batam Botanical Garden
---

Image credit: @guntur.30

Batam Botanical Garden has been gaining popularity in recent years thanks to its multiple photo ops and wide variety of plants. So if you're looking for a relaxing nature spot in Batam, this is probably the perfect place to explore.

One of its highlights are the many colourful stairs and huts scattered around the garden. The multi-coloured structures compliment the surrounding greenery, making them pretty backdrops perfect for the 'Gram.
Plant and nature lovers will also enjoy admiring the wildlife here, which comprises an impressive number of over 430 different plant species. 
Address: 53CJ+5GQ, Jalan Hang Lekiu, Sambau, Kecamatan Nongsa, Kota Batam, Kepulauan Riau 29465, Indonesia
Opening hours: 8am-6pm, Daily

---
8. Island hop to Penyengat Island, off the coast of Batam
---

Image credit: @23nd_o

For a day trip that's truly away from the city, travel to Penyengat Island, where you'll get to step on royal land. It houses the Sultan Riau Great Mosque, which boasts unique architecture that's rumoured to be partially made of egg whites. That's right – legend has it that the Sultan's loyal subjects gifted him eggs in the past, which were used as bonding agents in the construction of parts of the mosque. 
The Sultan's Palace is also being restored, and you'll be able to see the influences of both Dutch and Javanese architecture in its construction. 
Sultan Riau Great Mosque
Address: WCHC+Q55, Penyengat, Tanjung Pinang Kota, Tanjung Pinang City, Riau Islands 29114, Indonesia
Getting there: Take a 1-hour ferry from Telaga Punggur to Tanjung Pinang, before taking a 15-minute boat ride to Penyengat Island.
---
Visit Batam's scenic spots
---
Besides the usual "eat, sleep, shop, repeat" trips we often have to Batam, this list will give you a couple more places to visit to make your trip truly worthwhile. While they aren't located at the heart of Batam's city area, most of these spots are within an hour's drive away, so you'll still be able to access them relatively easily. 
More things to do in Batam: 
---
Cover image adapted from: @vioviobeach, @wiraseto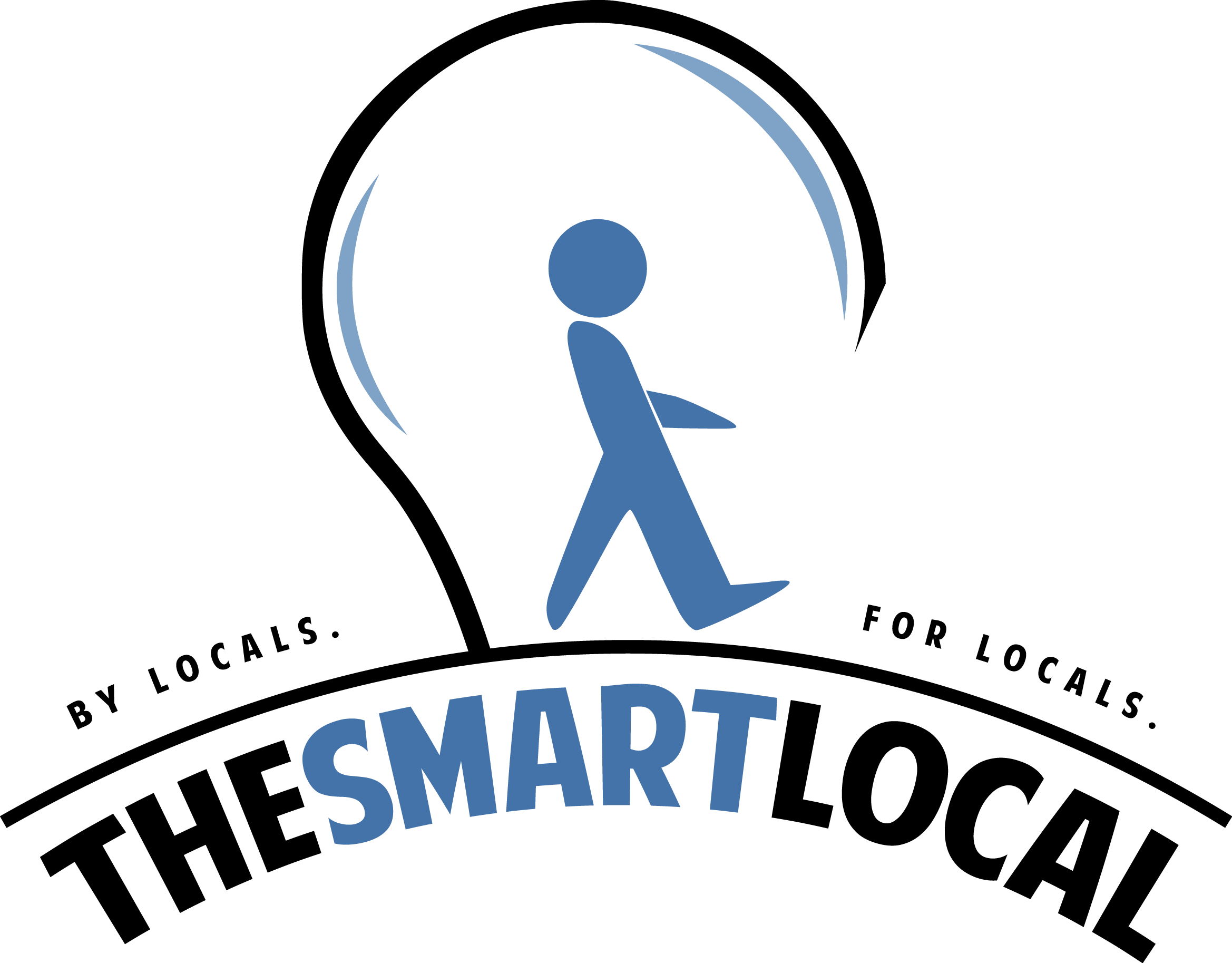 Drop us your email so you won't miss the latest news.