Best heavy-duty phone cases
---
Part of the joy that comes with purchasing a new phone is personalising it with a case. While chio phone cases from Shopee or Taobao may match your aesthetic, a tough protective case may be a wiser investment. After all, it'll help you avoid racking up a potentially huge repair bill if your phone sustains severe damage. 
From water-resistant cases to one with a versatile built-in pop socket that is both ergonomic and protective, here's a list of the best heavy-duty phone cases in Singapore. Almost all of them are available for both iPhone and Android models as well, so neither gang has to FOMO.  
Check out more phone and computer gadget guides:
---
1. Otterbox Defender – 50% made from recycled plastic
---

Image credit: @otterbox
As far as heavy-duty cases go, the Otterbox Defender provides guaranteed protection with its relatively thick design. These nifty cases are made with 50% recycled plastic, and have a synthetic rubber slipcover to keep the phone safe from accidental bumps and drops.

It's compatible with wireless chargers for iPhone, Samsung Galaxy, and Pixel 5 devices.
Image credit: @otterbox
You won't have to worry about your phone becoming home to a myriad of dust, lint, and dirt either. These cases cover direct contact and open access to the buttons and ports on your phone respectively. 
Models suitable for phone case: iPhone 14 Pro Max, iPhone XR, iPhone SE, Google Pixel 7
Price: From $16.99

Buy the Otterbox Defender.
---
2. ORIbox – Minimalist fingerprint-free cases
---

The ORIbox comes in 10 different colours, including a clear option.
Image credit: Amazon
Some of us might be able to live with a few dents and scratches on our phones. But for phones that are particularly prone to grease marks, the oil residue from grubby fingers is sure to trigger folks who are serious about cleanliness and hygiene.
To take the stress away of constantly having to wipe down your case, ORIbox offers minimalist cases with a textured grip along the sides and fingerprint-proof matte coating on the back.
Price: From $18.99

Buy the ORIbox case.
---
3. Spigen Tough Armour – Slim design with 2 layers of drop protection
---

Image credit: Times Gadget
One of the more affordable brands in the market, Spigen Tough Armour has cases in a range of colours and designs. Not only will your phone have stellar protection, there's an extra perk of being able to match your style.
The cases have two layers of drop protection: a flexible Tensor Processing Unit (TPU) interior with an impact foam, and a hard polycarbonate on the outer layer. Plus, you'll be able to sit back and watch your favourite Netflix series hands-free, as there's even a kickstand built into the back of the case.
Models suitable for phone case: Samsung Galaxy S10, Samsung Galaxy S10 Plus, Samsung Galaxy Note
Price: From $9.90
Buy the Spigen Tough Armour case.
---
4. Urban Armor Gear – Textured matte panel for better grip 
---

Image credit: @uag_singapore
While the level of protection that rugged phone cases provide is much-appreciated, most of them are built quite thick and bulky – thus making it difficult to stuff into pockets or fit in tiny purses. Though still heavy-duty in nature, Urban Armor Gear (UAG) creates thinner phone cases made with three separate slim but sturdy layers.
The result is a slightly denser case despite a sleek body, with a textured matte panel on the back that helps you keep a solid grip.
Models suitable for phone case: iPhone XS, iPhone XS Max, iPhone SE, Samsung Galaxy S23
Price: From $9.95
Buy the Urban Armor Gear case.
---
5. Poetic Spartan – 360° protection with built-in screen protectors
---

Image credit: @poeticcases
Whether you're a thrillseeker taking risky shots at the peak of your hike or a serial phone dropper due to sheer clumsiness, you'll want to opt for a rugged case with strong impact protection. With the Poetic Spartan, you'll receive 360-degree protection from drops thanks to its two-piece design. 

Image credit: Amazon
The front piece is framed with polycarbonate – a highly impact-resistant plastic – and has a built-in screen protector. This should make you sigh in relief if you're prone to sustaining cracks and even shatters on your precious phone touchscreen and display.
Price: From $18
Buy the Poetic Spartan case.
---
6. Scooch Wingman – Pop socket that doubles as kickstand & car mount
---

Image credit: @ScoochCase
Nothing says value-for-money quite like a protective phone case that is both versatile and well-equipped with additional bells and whistles. The Scooch Wingman is exactly that, with a unique "wing" on the back that can collapse and allow you to ergonomically hold your phone similar to a pop socket. 

Image credit: @scoochcase via IG, @scoochcase via Twitter
The wing also acts as a stand to prop your phone horizontally or vertically. As a bonus, the case comes with a built-in metal plate so it can attach to magnetic car mounts. Besides its swanky features, the Scooch Wingman offers immense protection from its two layers: a hard PC outer shell and a flexible TPU interior for extra shock absorption.
Price: From $17.47
Buy the Scooch Wingman case.
---
7. Gear4 – Withstands drops as high as 6M
---

Image credit: Hitfar
In case you're ever in a situation where your phone is dangling precariously from great heights,  Gear4 promises protection for drops from up to 6M. The case is made with soft and flexible yet ultra sturdy D3O material – the same stuff that the military and professional athletes use for helmets, gloves, and other protective gear.
Though most of their cases come in black, they do offer a small selection of clear cases in neutral or neon tints. 
Pro tip: Order the case from Amazon and pay a little extra for shopping, rather than getting it from local online shopping platforms which can sell them marked up to around $80. 
Price: From $13
Buy the Gear4 case.
---
8. LifeProof FRE – Water protection as deep as 2M for 1 hour
---

Image credit: @lifeproof_europe
Though most smartphone models already offer some level of water protection, true-blue water babies who wish to document their swims and dives should invest in a LifeProof FRE case. 
They're made with 60% recycled plastic, silicone and synthetic rubber to prevent water from
seeping into your phone. In fact, they are fully rated to IP68 standard – meaning they are deemed fit to withstand 2M drops to the ground and last in the water for up to an hour. 

Image credit: @lifeproof
Their cases work well with wireless charging devices including Apple's Magsafe, so you won't have to slip the case off to charge your phone. The casing body also grants full view of your front display and seamless touchscreen access, so you won't have to fumble around even with wet fingers.
Price: From $114.56
Buy the LifeProof FRE case.
---
Protect your phone with heavy-duty phone cases
---
The lifespan of a phone can be prolonged by giving it proper protection. And though it's common for most of us to fill our shopping carts with cheap and aesthetic phone case designs, they do little to shield our phones against water damage or accidental drops. 
Luckily for us, this list of the best heavy-duty phone cases come in a variety of designs and colours to match your style whilst providing your phone with adequate protection. No matter how butterfingered you are, you'll be able to avoid shattered screens or damaged processors. And in so doing, survive longer without having to splurge on a new phone.
Check out these other related articles:
---
Cover image adapted from (L-R):  @ScoochCase, @lifeproof, Times Gadget
Original article published on 21st January 2022. Last updated by Andrew Hoon on 21st February 2023.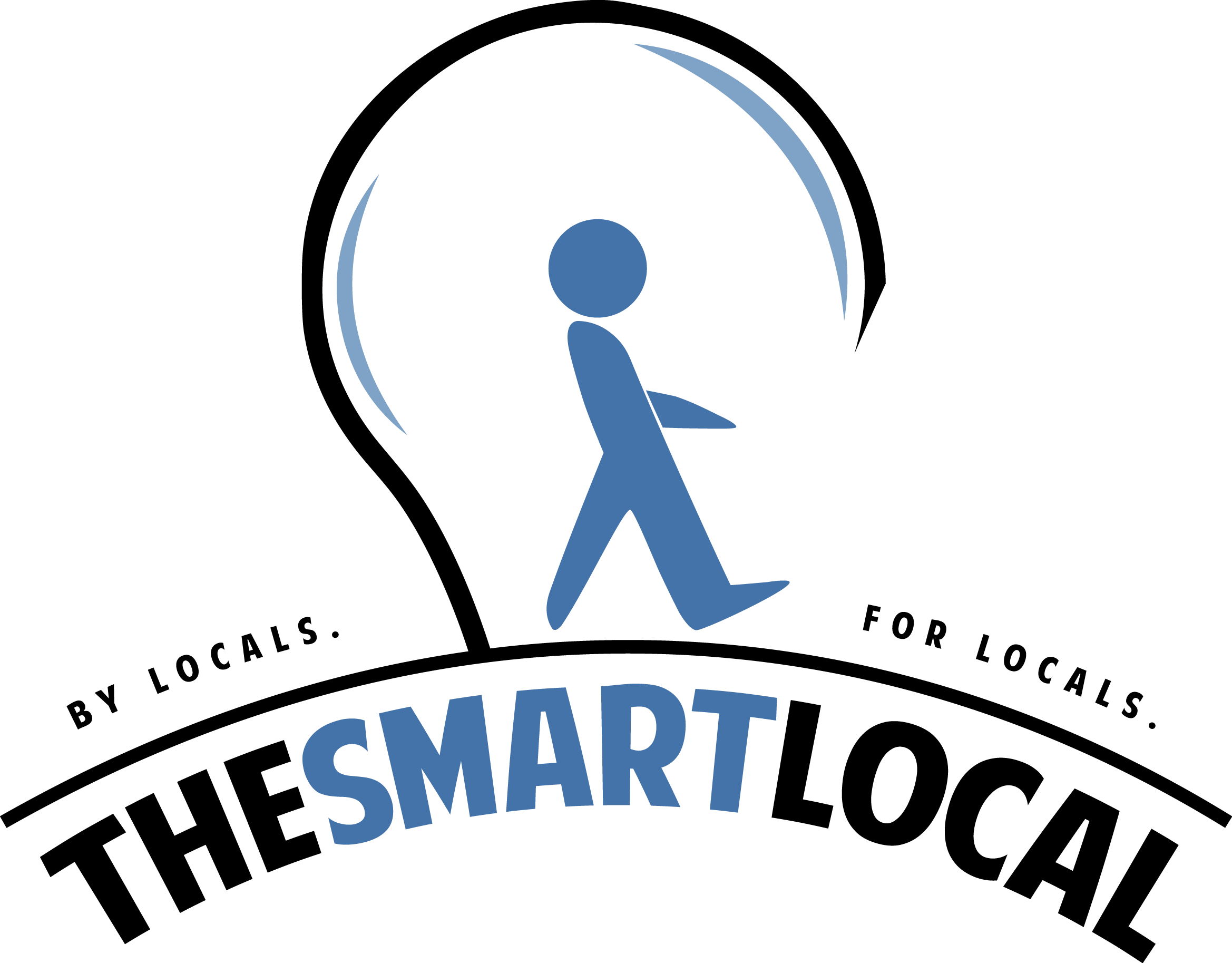 Drop us your email so you won't miss the latest news.