Best phone repair shops in Singapore
---
Perhaps your phone's screen cracked from being dropped or – true story – your kid knocked your smartphone into a puddle of water on the street. Once your phone has KO-ed, you'll know the pain of going on a mobile phone blackout, especially with SingPass and mobile payment apps being essential these days.
To save you the trouble of scrambling to get back online, here are the best mobile phone repair shops in Singapore to get your smartphones and cracked screens fixed ASAP. Be it a broken screen protector or where to get the best tempered glass, we got you covered.

---
1. Mister Mobile – iPhone repair with genuine parts
---

Image credit: Mister Mobile
Mr Mobile is one of only a few Apple-certified mobile phone repair shops in Singapore, so you can get your beloved iPhone repaired with original Apple parts at a lower cost, without having to go to an official Apple repair or iPhone repair centre. Their technicians have access to Apple diagnostic tools and can repair your phone without you having to back up your data first, which is convenient if your screen is dead.
They have outlets at several heartland locations like Hougang and Jurong, and can replace your faulty battery in under two hours. They also have mobile phone rental services if you desperately need a temporary one while yours is being repaired.
Mr Mobile also repairs old iPhones – such as the iPhone 6S Plus, so you don't have to fret about getting your kid a replacement.
Their services include: iPhone screen repair, screen replacements, glass replacement, iPhone battery replacement, water damage repair, camera repair and camera replacement, camera removal, iPhone motherboard repair, and iPhone LCD replacements.
Full list of Mr Mobile outlets.
Opening hours: 11am-9pm, Daily
Contact: 9223 0410 (WhatsApp) | info@mistermobile.com.sg | Mr Mobile website
---
2. LYK Repair – 100-day warranty on repairs & spare parts
---
Here's a common scenario: Your broken Apple device has been repaired and it feels as good as new. But days later, your iPhone or iPad is glitching yet again. Cue LYK Repair, which has a 100-day warranty on its repairs and spare parts just in case your device goes on the fritz after it's been fixed.

Image credit: LYK Repair
Warranty aside, they do uphold standards in its repairworks, as they are part of the Independent Repair Provider Program, which gives them access to genuine Apple parts and training in repairing Apple devices.
Getting your iPhone, iPad, Macbook or Apple Watch fixed is convenient. Drop in at any of their 3 outlets in Singapore located in Jurong, Woodlands, and Tai Seng, which are all within a 5-minute walk from an MRT station.

Image credit: LYK Repair – iPhone Repair Singapore
Otherwise, opt for their doorstep repair service, where a technician drives over to wherever you're located to remedy your digital device disorder. Repairs take just under half an hour for iPhones and an hour for iPads. LYK Repair comes highly reviewed, with more than 6,000 reviews rating their service at 4.9/5.
Address:
Jurong: 2 Venture Drive, #02-15 Vision Exchange, Singapore 608526
Woodlands: 12 Woodlands Square, #12-65 Woods Square Tower 1, Singapore 737715
Tai Seng: 1 Irving Place, #06-02 The Commerze@irving, Singapore 369546
Opening hours: 11am-9pm, Daily
Contact: 9025 2185 | 9699 2229 | LYK Repair website
---
3. FYND – Technician will come to your home, office or school
---
FYND doesn't have a brick-and-mortar shop, and that's because they're a mobile mobile phone repair service. They'll repair your smartphone at a convenient location for you: your house, office, school or nearest cafe.

Image credit: @getfynd
Many repairs can be done on the spot. But if further diagnostics are needed and they don't have parts to fix it then and there, they'll take it back and deliver it to you once it's fixed. 
They'll also give you a referral code after the job is done, so you'll get $10 credited to you if you like their services enough to tell your friends about it. 
Contact: 8389 0390 (WhatsApp) | FYND website
---
4. Fix Bot – Same-day islandwide pickup 
---

Image adapted from: Tan Joseph
Fix Bot is centrally located phone repair shop at Novena Square 2, but they'll collect your device from wherever you are for same-day repairs – perfect for those who're too busy to get away from the office. 
They fix smartphones of most makes and models, and most Apple products such as Apple iPhones, watches and laptops – all with a post-repair warranty.
Address: 10 Sinaran Drive, #04-07 Novena Square 2, Singapore 307506
Opening hours: 11am-10pm, Daily
Contact: 6677 2942 | Fix Bot website
---
5. uBreakiFix – One-stop repair for most smart devices
---
You've been avoiding the pandemic by staying home with your Xbox, PlayStation or Nintendo Switch, but it's suddenly broken down. To save your trusty stay-home buddy, head to uBreakiFix as they're able to fix gaming consoles, on top of mobile phones, PCs, MacBooks and most smart devices.

Image credit: uBreakiFix
They have branches in all four corners of Singapore, so it'll be convenient for you to get your smart device fixed and back to social distancing with Zelda in a jiffy.
Full list of uBreakiFix outlets.
Contact: 8333 0143 (WhatsApp) | uBreakiFix website
---
6. BreakFixNow – Pay only after the phone has been repaired
---
While it may be easy to find third-party repairers for popular smartphone brands like Apple and Samsung, it may be a bit harder if you have a more niche brand. BreakFixNow can tackle your damaged Google Pixel, Oppo repairs with no issues.

Image credit: @breakfixnow
They offer free diagnosis services, and you're not expected to make any payment until your phone is well-repaired. For a small additional fee, they'll collect and return your device from your home at your convenience.
If you're worried about phone repair prices in Singapore, BreakFixNow is a good place to go with. 
BreakFixNow also has iPad repair services, so if your iPad battery or iPad screen has issues, hit them up well.
Address: 62 Queen Street, #ABFL1-5 Little Red Dot Building, Singapore 188541
Opening hours: 11am-10pm, Daily
Contact: 6337 2739 | BreakFixNow website
---
7. iRepair – CaseTrust accredited repair services
---
Image credit: iRepair
iRepair is one of only a handful of CaseTrust accredited phone repair shops in Singapore – that means they're certified by the Consumer Association of Singapore to have fair and transparent business practices, so your smartphone is in reliable hands.
They'll repair your phone in front of you and you can chill out in their comfortable waiting area with a movie, drinks and WiFi. There's also a working area so you can continue being productive remotely while your smartphone is being fixed.
Address: 38 Prinsep Street, #02-02, Singapore 188665
Opening hours: 11am-8pm, Daily
Contact: 9456 0833 | iRepair website
---
8. RepairAdvise – Repair cost estimate via WhatsApp
---
To get a better idea of how much your phone repair will cost before heading out, you can describe your phone's problems to RepairAdvise over the phone, on WhatsApp or Messenger. They'll give you an estimate of how much it'll cost to repair your smartphone, PC, MacBook or even smartwatch.

Image credit: RepairAdvise
You can then bring in your smart device to be repaired on the spot while you wait, or have it couriered to their repair centre. There's also an express repair option for an additional fee.
Address: 5 Purvis Street, #02-01, Singapore 188584
Opening hours: Mon-Fri 11am-8PM | Sat & Sun 11am-6pm
Contact: 8755 3393 | RepairAdvise website
---
9. LITE Mobile – Rated five stars on Carousell
---
Image credit: Lite Repair
Lite Mobile is a mobile phone repair shop that is rated five stars on Carousell. They'll be able to change your battery and do minor repairs on the spot in half an hour, with a three-month warranty on parts replaced. 
They can repair all brands, including Xiaomi, Realme and Vivo, and of course the more common Apple and Samsung devices.
If you have Capitaland vouchers lying around, you can use them to offset your Xiaomi repair cost here.
Full list of Lite Mobile outlets.
Contact: 9001 4651 (WhatsApp) | Lite Mobile website
---
10. The Repair Hospital – Free pick up and delivery service
---

Before and after repairs
Image adapted from: The Repair Hospital, The Repair Hospital
The Repair Hospital offers a phone repair service with free pick-up and delivery no matter where you're located in Singapore. They have a "no fix no fee" policy, so you'll only need to pay when your phone's repairs are done.
They also do data recovery for external hard drives, thumb drives and memory cards. Their services have previously won them the Singapore Top 25 Prestige Awards and Asia's Top 80 Achievers Awards.
Full list of The Repair Hospital outlets.
Contact: 8282 3368 (WhatsApp) | The Repair Hospital
---
11. Repair Express Singapore – Open 365 days/year
---
A damaged smartphone or Macbook Pro waits for no person. Repair Express Singapore is open every day of the year, even during public holidays, when most phone repair shops are closed.  If you have suffered iPhone water damage, or have an iPhone charging port malfunction on a PH, these are the guys to turn to.

Image credit: Repair Express Singapore
You can make an appointment to have your smartphone, device, MacBook or PC repaired at their outlet, or even request for their technician to meet at a location – home, office, school or mall – that is convenient for you. All replaced parts are warranty-covered for 100 days.
Address: 468 Crawford Lane, #02-5085A, Singapore 190468
Opening hours: 11am-11pm, Daily (by appointment only)
Contact: 8892 4145 | Repair Express Singapore website
---
Phone repair shops in Singapore
---
Save money and save the earth by repairing, not buying. Instead of shelling out big bucks for a new smartphone if yours is damaged or if your battery is draining quicker than usual, you might want to turn to these phone repair services in Singapore to extend the life of your smartphone and other devices. 
Check out some of our smartphone-related articles:
---
Cover image adapted from: @getfynd, Tan Joseph
This article contains partial partnership content. However, all opinions are ours.
Originally published on 11th March 2022. Last updated by Andrew Hoon on 3rd February 2023.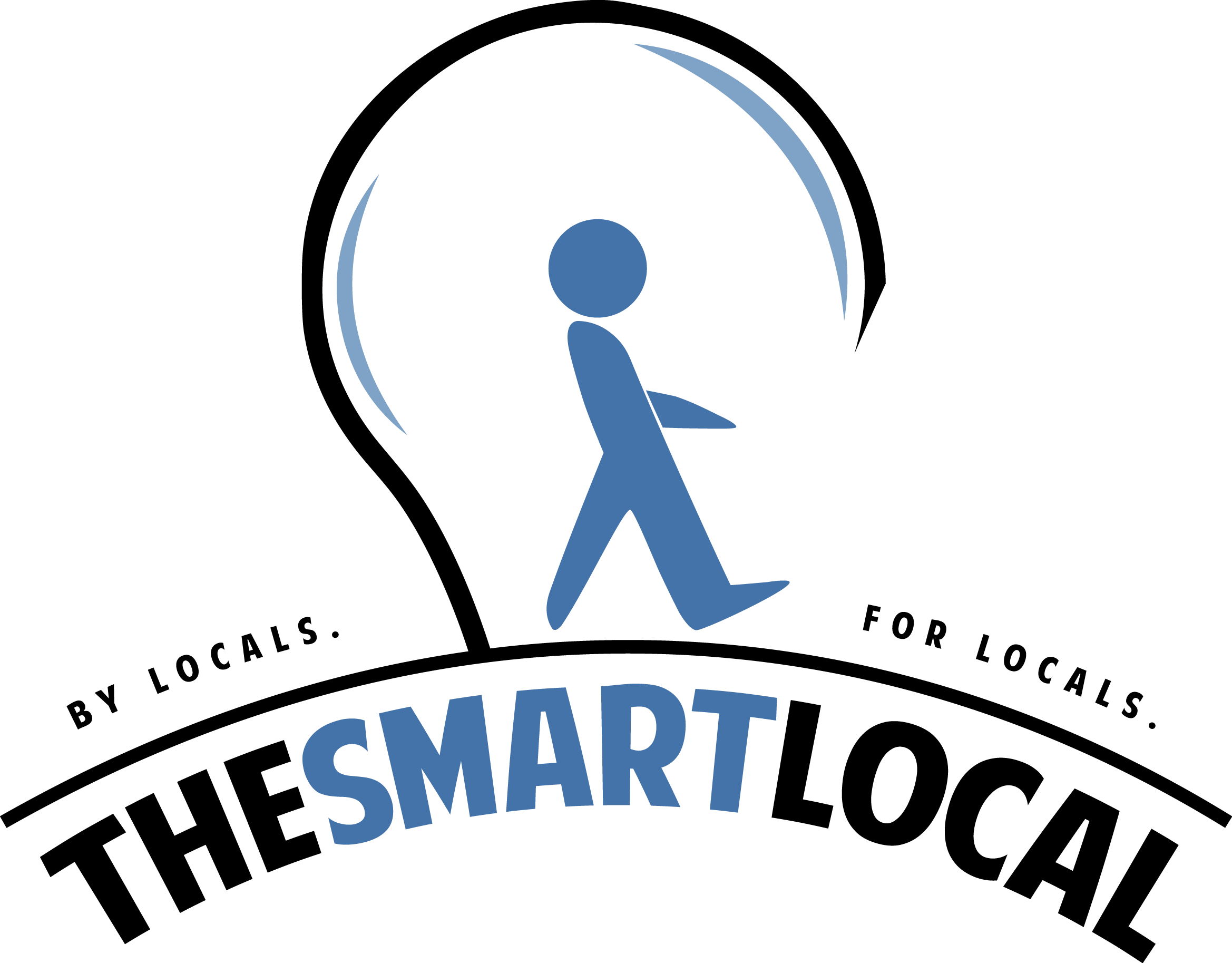 Drop us your email so you won't miss the latest news.