Moving services in Singapore
---
Moving houses can be an exciting adulting milestone for many of us. However, going through all the clutter we've collected over the years may bring a little dread when it comes to hauling everything over to our new home. So to help us out, moving services in Singapore provide the muscle and experience many of us can't even dream of matching. 
Those who need a helping hand can hire a team of professionals who will handle everything from disassembly, packing, transport and even setup. But for those without any bulky items to move, you can simply hire a lorry and driver for a cost-effective DIY option. No matter what you choose, here are the top moving services in Singapore that can cater to your needs.
Check out these other articles for more services:
---
1. Weload – Bulky deliveries from $40
---

Image credit: Weload
We're no strangers to scouting the likes of Carousell for big ticket items such as furniture and home appliances. While we can score massive discounts on these second-hand goods, the headache comes when it's time to transport them to our homes. 
From just $40, Weload can deliver bulky items ranging from televisions and armchairs, to cabinets, beds and mattresses. Each booking includes two movers who'll also shrink wrap your items for free. They can also disassemble and reassemble furniture for an additional fee, depending on its size. 
If you're moving homes, Weload's house moving services allow you to choose a suitable lorry size, whether it's a 10-foot or 14-foot lorry. Simply key in your delivery needs such as item types and assembly needs to get an instant quote on their website.
Price: From $40/move
Opening hours: Mon-Sat 9am-6pm (Closed on Sundays)
Contact: 69298376 | Weload website
---
2. The Trio Movers – Climate-controlled storage for prized furniture
---

Image credit: The Trio Movers
Formed by three brothers, The Trio Movers have a team of young movers who have earned plenty of praise via Facebook reviews. Their services include manpower, dismantling, wrapping and even padding if necessary – all included in their quotation with no extra costs.
There's even a storage service in case you need to move out of your old place but aren't able to move into your new one just yet. All the items will be kept safely in a climate-controlled environment, so your furniture won't get damaged by mould or humidity. For a 14-foot truck worth of items, it'll cost an estimated $250 per month to store; otherwise, the minimum charge is $60.
Price: from $380/move
Opening hours: Mon-Sat 9am-6pm (Closed on Sundays)
Contact: 8321 5709 | The Trio Movers website
---
3. CYC Movers – Dedicated services for international moves
---

They also provide temporary storage if your new home isn't ready yet.
Image credit: CYC Movers
So little time, yet so many things to pack. If this resonates with you, CYC Movers has professional packing and unpacking services that you can opt for. 
First-time movers will be glad to know that their house moving service includes packing of your furniture with quality furniture blankets and socks, insurance coverage, metal clothes racks for your already ironed clothing, and an icebox for any perishable food or drinks – so your precious belongings will arrive safely at the new crib. 
Those planning a move abroad can also take advantage of the company's wide network of affiliates around the globe including China, India and Malaysia to help settle pesky custom procedures and freight management. They even have handyman and maid services available that'll help you settle into the new place.  
Price: From $750-$1,500/ move
Opening hours: Mon-Fri 9am-5pm (Closed on Saturdays & Sundays)
Contact: 6278 5150 | CYC Movers website
---
4. Move Move – Flexible moving schedule & 24/7 real-time tracking
---

Move Move movers are known to be highly responsive to customer enquiries and flexible to meet multi-location needs, providing added services like disposal.
Image credit: Move Move
Moving house can be a time-consuming affair, and many homeowners are prepared to dip into their annual leave balance just to jaga the process. Move Move's in-house consultants tailor specific timelines for your move, fitting your schedule and putting together a team of meticulous and professional movers for both residential moving and commercial moving services.
This ensures that all your belongings get where they need to be, at a date and timing that doesn't cause inconvenience to your day-to-day. Their system also boasts real-time tracking so you can keep tabs on the progress. Should you require assistance, you won't have to wait around till office hours as their online customer service team is available 24/7.
They've invested in the best professional equipment – like lorries with power tailgates. But rest assured that there'll be no hidden fees along the way. Besides clearly stating the inclusions and exclusions, Move Move's price quotations are all-inclusive, calculated simply by the amount of inventory you're moving. Plus point: there's no GST.
Price: From $75/move
Contact: 8332 5196 | Move Move website
Opening hours: 9am-11pm, Daily
---
5. Soon Seng Transport & Movers – With storage & disposal services
---
Yeah, you could enlist 5 friends who might never talk to you again after you make them move your entire apartment across town on a tiny van. Or, you could shell out a few hundred bucks and hire the professional movers at Soon Seng Transport & Movers who can complete the job in half the time.
Image credit: Soon Seng Transports & Movers
With over 200 rave reviews, it's safe to say these guys are experts at moving everything from residential and commercial to even overseas relocation. On top of that, they also offer a free site survey as well as packing, unpacking, storing, and disposing services so you won't have to lift a finger. 
Price: From $500 per move
Opening hours: Mon-Sat 8.30am-5pm (Closed on Sundays)
Contact: 6339 0039 | Soon Seng Transport & Movers website
---
6. RODEX Movers & Storage – Provides free quotations
---

You can opt for their insurance coverage too.
Image credit: RODEX Movers & Storage
Relocating to a new place can get pricey, and the last thing you need is a hefty moving cost. Cue RODEX Movers & Storage – which has hourly rates from just $50. Those looking to transport more than a few pieces of furniture can consider their Full House and Room moving packages too, as the company has all-inclusive discounted prices that's a bang for your buck.
They also provide storage services, with their warehouse located centrally at Ang Mo Kio, and disposal assistance if needed. There are no hidden fees as well, and you can view their rates on the RODEX Movers & Storage website. But if you prefer to get a direct quotation, simply call in and they will give one FOC. 
Price: From $50/hour
Opening hours: Mon-Fri 9am-6pm | Sat 9am-1pm (Closed on Sundays)
Contact: 6844 3363 | RODEX Movers & Storage Facebook
---
7. Red Sun Movers – 5% discount available
---

Image credit: Red Sun Movers Pte Ltd
If you're moving everything in your home complete with kitchen appliances and furniture, you're going to need some capable hands to get these bulky items out the door. Luckily, Red Sun Movers has over 2 decades of experience to ensure that your items are moved safely no matter the size.
To sweeten the deal, share their Facebook page or leave a review and quote <RSM88218> to get a 5% discount on a $300 minimum spend. 
Price: From $400/move
Opening hours: Mon-Sat 9am-6pm (Closed on Sundays)
Contact: 6366 1548 | Red Sun Movers website
---
8. Vimbox – Includes free boxes and tape
---

Image credit: Vimbox Movers Singapore
Vimbox allows you to customise your moving experience depending on how much elbow grease you want to put in yourself. You can opt for a basic move package or add additional packing or unpacking services to save time. Either way, you'll receive carton boxes and tape on the house.
There are also a myriad of services for any ad-hoc need you might have, including piano moving, handyman services, and lorry rental with a driver. 
Price: From $350 per move
Opening hours: Mon-Fri 9am-5pm (Closed on Saturdays & Sundays)
Contact: 6339 4439 | Vimbox Movers website

---
9. KNT Movers – Move bulky items like pianos and safes
---

Image credit: KNT Movers
When it comes to large, bulky items like a grand piano, wardrobe or safe, leave the heave-ho to KNT Movers. Every quote is personalised and includes free boxes, protection wrapping, assembly and disassembly. 
And if you need to get rid of the aged couch in the living room, disposal services are available upon request and the supervisor on site will advise you of any additional costs needed.
KNT Movers can also assist with your move across the Causeway to Malaysia, so you can be assured that all your possessions are safely transported.
Price: From $350 per move
Opening hours: Mon-Sat 9am-6pm (Closed on Sundays)
Contact: 6747 6636 | KNT Movers website

---
10. The Lorry – Fast and easy van & lorry rentals with instant quotes
---

Image credit: TheLorry
Imagine Grab, but for lorries and house-moving. For those who are only moving a single room's worth of items or going for a DIY move, TheLorry offers fast and easy lorry bookings from as low as $40 per trip. Using either their website or app (iOS | Google Play), choose to hire a van, 10-foot lorry or 14-foot lorry, and you'll get an instant quotation depending on distance.
Extra services such as manpower, shrink wrapping, assembly and disassembly can also be booked directly. Same-day bookings are available too, so you'll be able to move in no time.
Price: From $40 for standard van booking
Opening hours: Mon-Sat 9am-6pm (Closed on Sundays)
Contact: 3138 9164 | TheLorry website

---
11. Shalom SG – Both professional moving and DIY available
---

Image credit: Shalom Movers
With over 38 years of experience, Shalom SG has a clientele that includes statutory boards and ministries, including the Embassy of Peru. Homeowners can hire their moving services too. All their movers are specially trained to safely transport your treasured belongings – including fragile items and antiques. 
But if you've already put your back into packing everything, you can also book a van, lorry or truck with a driver for a minimum requirement of 2 hours. Prices start from $45/hour for a van and $60/hour for a 15-foot truck. 
Price: From $450 per move
Opening hours: Mon-Sat 8am-5pm (Closed on Sundays)
Contact: 6287 6117 | Shalom SG website

---
12. GSX Moving – 24/7 moving services
---

Image credit: Exped Moving Services
Despite being relatively new, GSX Moving has a team of professional movers with favourable reviews and 5-star rating on Google. They've also got over 1,200 jobs completed under their belt, so your belongings will be bubble wrapped in good hands.
They also operate 24/7, which is convenient if you prefer to get your moving done after work hours. They also provide SMS or email alerts if there are any updates needed. 
Price: From $400 per move
Opening hours: 24 hours, Daily
Contact: 8866 7936 | GSX Moving website
---
13. Omni Global – Fuss-free DIY moving
---

Image credit: Omni Global
If you prefer to do the packing yourself, all you'll need is a lorry to help transport your items to your new abode. So if you're keen on putting in the elbow grease, Omni Global is a fuss-free and affordable option. 
A 10-foot lorry with a capacity of 1 ton is $50 per hour. If you've got a lot of items, a massive 24-foot lorry with 6-ton capacity is $90 per hour – that size enough for 14 washing machines.
Note that the price will only include the driver, while manpower comes at an additional cost and can be quoted upon enquiry. You'll also need to rent the vehicles for a minimum of 2 hours. 
Price: $50/hour for 10-foot lorry
Opening hours: Mon-Sat 9am-5pm (Closed on Sundays)
Contact: 6898 4994 | Omni Global website
---
Moving services in Singapore for your next relocation
---
With plenty of options available, you're free to customise your move however you see fit. Piano moving, climate-controlled storage and even cross-border relocations – these moving services in Singapore are prepared to cater to every need. You'll be settling in your new home with the peace of mind knowing that your items are exactly how they were pre-move.
Check out these other articles on renovations:
---
This article contains partial partnership content. However, all opinions are ours.
Original article published on 16th July 2020. Last updated by Joycelyn Yeow on 23rd February 2023.
Cover image adapted from: Vimbox Movers Singapore, TheLorry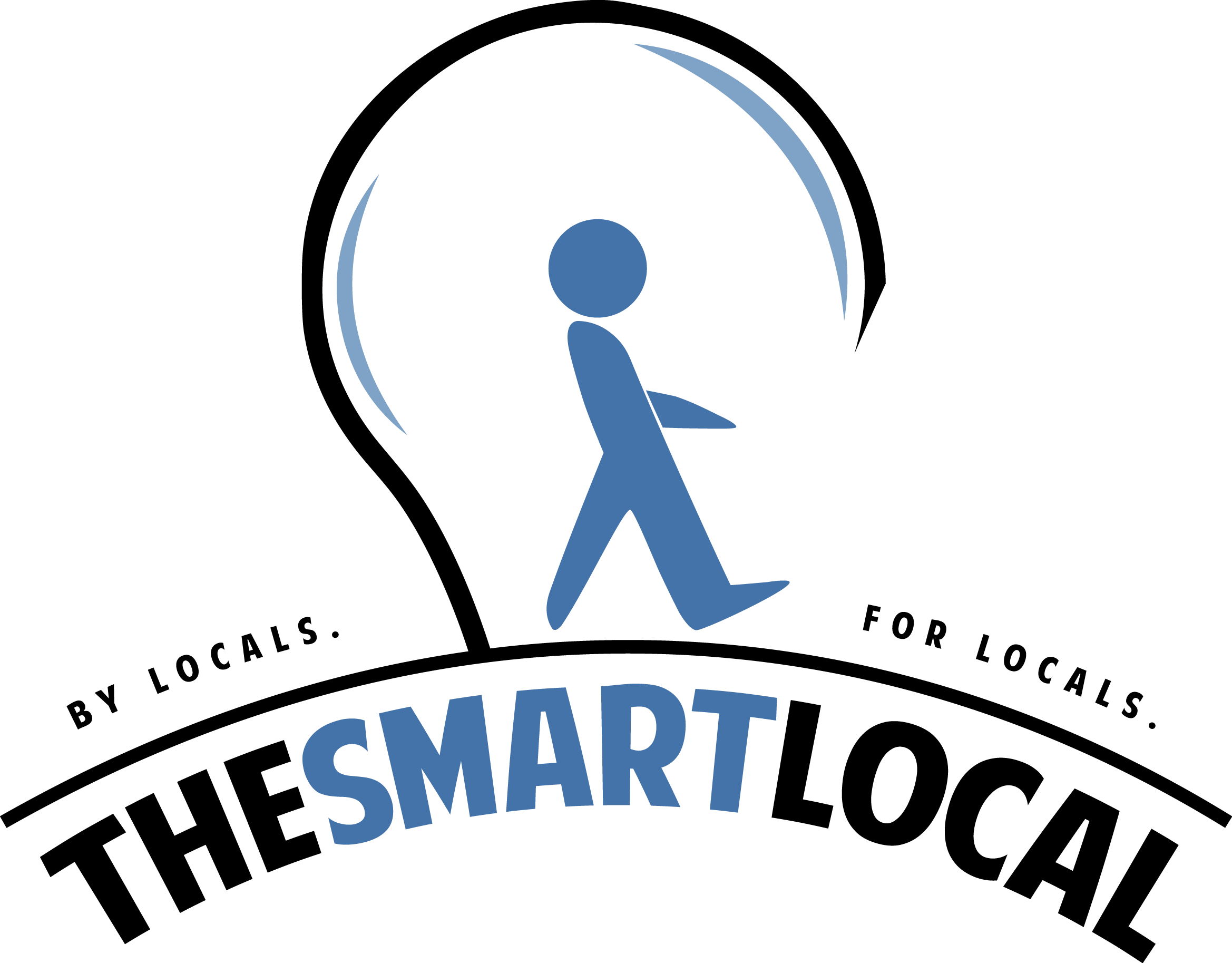 Drop us your email so you won't miss the latest news.