Same-day delivery & courier services in Singapore
---
When you need to send something across the island ASAP, but are stuck at your office desk till late or have to travel for hours in both directions to deliver it, teleportation will sound like a great idea.
Singapore doesn't have such magic yet, but we have the next best thing – these 7 same-day delivery and courier services in Singapore starting at just $2.89. Here's how you can get your item to its recipient safe and sound, and impress them with your impeccable timing.
---
1. pandago – 24h delivery service starting from $5.05
---
Your foodpanda app just became more useful. Besides getting food and groceries delivered straight to your door in a jiffy, you can now send and receive packages within an hour with pandago.
Orders can be dropped off at your doorstep if you aren't home.
The service, which currently starts from $5.05 per order, promises to deliver the goods to any location on the island 24/7. Here's how it works: open your foodpanda app, tap on the pandago button, fill in the sender and recipient details, and wait for a rider to pick your package up within 20 minutes. Once the item is on its way, you'll be able to track its entire journey on the app.
With pandago, no subscription is required. Simply make a one-time purchase and pay as you go. If you're new to pandago, snag 25% off with code <PGNEW> asap.
---
2. Lalamove – Fastest city delivery for workers stuck in the office (from $10)
---
To CBD warriors, hand-delivering a document to a nearby office sounds like an easy task you can pull off in minutes and amaze your boss with your dedication, since city office buildings are so close together.
But when you get delayed by an unexpected hour-long meeting that stretches into four, you'll start to really feel Murphy's Law – anything that can go wrong will go wrong.
Leave this job to Lalamove. Its app will find you a driver in 12 seconds, and deliver within 55 minutes. This starts at a $10 base fare and 35 cents per KM for parcels under 8KG. And if there's absolutely no time for lunch in your hectic work day, your driver can also deliver food from your favourite stall, and even buy items for you within 2 hours.
---
3. EZIE – Integrated services for multiple e-commerce platforms (from $2.89)
---

Image credit: EZIE
If you run an e-commerce business across multiple retail platforms, you'll know how tricky it can be to keep track of orders that need fulfilling and sending out. Spreadsheets may be helpful but with EZIE, you can leave the brainwork to them while you focus on the other details of your business.
Their courier service can be integrated with e-commerce stores like Lazada, Shopee, Shopify and Woocommerce. They can also be used on social media shops like the ones you might find on Instagram, Facebook and Tiktok.
Once integrated, you can immediately print out your waybill labels from any of these platforms and get the track and tracing link directly from EZIE. They'll take care of logistics management after that at low prices. It's only $2.89 for standard delivery and $3.85 for next day delivery.
EZIE e-fulfilment even provides free storage on your first month with them, and free polymail packaging for every parcel sent, so there's no need to spend extra on supplies.
EZIE has one of the lowest rates for courier services in Singapore, but for even further savings, get 50% off your first order when you sign up through the link below.
---
4. IXpress647 – For cheap late-night deliveries (from $11)
---

Image credit: IXpress647
Those who've ever cabbed home after post-midnight clubbing will know the pain of being slapped with a $40 taxi fare. If you must get something delivered that late at night too, it will cost you up to $80 for a two-way trip, and gobble up your precious sleeping time.
Save some hard-earned cash with IXpress647's 24-hour courier service that can deliver items under 1KG within two hours for $11. You'll get to snooze in peace, knowing the deed is done.
New customers get 10% off a first order with the promo code IXSIGNUPNOW.
---
5. uParcel – For rushed deliveries under 1 hour (from $20)
---

Image credit: uParcel
Getting a last-minute invitation to a party or gathering where you're expected to bring a gift quickly turns into a chore. While digging your best outfit out of your closet, you have to rack your brains about a classy present to buy at such short notice without making a long detour to a shop.
uParcel offers the speediest delivery to any address in Singapore, promising to get items under 1KG rushed to you within an hour from $20. There's no minimum volume, so you can ship presents as tiny as a bracelet or necktie to wherever you are just in time before you head out to your big event. Your giftee will be none the wiser.
---
6. Pickupp.io – Supporting couriers with hearing disabilities (from $10)
---

Image credit: Pickupp Singapore
Something we rarely think about in our rush to send things fast is how we're helping to support the livelihoods of delivery staff. Pickupp takes this a level up by hiring couriers with hearing disabilities, who'll update you on your item's location via the messaging function in the app.
Their 4-hour deliveries under 5KG and within 8KM start at $10 – this is the lowest flat rate for the longest base distance we've seen in Singapore. So it doesn't matter if you're sending something from Pasir Ris to Punggol – delivery will cost you less than your two-way cab fare.

Image adapted from Pickupp Singapore
As a bonus, Pickupp offers a Shop On Pickupp service where you can buy an exclusive curated item – found in-app – with free delivery. The current limited-time offer is a bundle of cookies in flavours such as Gula Melaka Coconut, Kopi Chocolate, and Thai Milk Tea from Spatula & Whisk going for $26.90, and a quirky new item is released every 2 weeks, so check back for updates.
---
7. Speedpost Express – Guaranteed courier during delivery hours (from $15)
---
Not everyone is quick enough to master a new courier app to mail something within the day. And for first-timers, it's hard to choose one from the many competitors with unfamiliar names.
But there's one name all Singaporeans should recognise – good ol' Singpost. It's the mailing service that covers the most ground in Singapore, and happens to have a same-day door-to-door courier service called Speedpost Express. Because Singpost has an army of delivery staff on call, you'll be guaranteed a match during delivery hours.
Simply order your shipment on Singpost's website, or phone in to speak to an actual human who will get your delivery sorted. Items under 5KG get delivered in 2 hours for $15 within the CBD, and for $25 outside the CBD.
---
8. GOGOX – For flexible moving and delivery services (from $9)
---
Formerly known as Gogovan, GOGOX takes the pain out of moving as it lets you order a van or truck to deliver bulky items with very short notice. You can even pay a little more for multiple helpers to heave all your barang to your destination faster than your arms and legs could.
Fewer people know that the GOGOX app also lets you order deliveries of smaller items under 3KG within 2 hours from $9, and can help you pick up and deliver food or flowers to surprise an elderly, sick, or busy loved one.
---
9. GrabExpress – For deliveries protected by insurance (from $6)
---

Image credit: GrabExpress
Grab helps us zoom to work and order food when we're too caught up to get it ourselves. And when we want one delivery completed just as quickly, there's a courier service right in the same app called GrabExpress, so we don't need to install a brand new app and register our personal info all over again.
Deliveries under 5KG start at $6 plus an additional $1 per KM. Those who feel kancheong that their delivery might get lost or broken on the way can rest assured that each package is insured for up to $500. So in case something happens to your item – touch wood – you won't have to pay to get it replaced.
GrabExpress also delivers flowers, food, and even fragile cakes for you to send a loved one a "just because" present. While delivery is not round the clock, it is available from 8AM–11PM.
---
Same-day delivery and courier services in Singapore
---
Whatever you need to get delivered last-minute, a same-day delivery service is the no-brainer solution, especially at these low prices. You'll save not just cab fare, but also your precious time so you can get other tasks off your plate.
For other useful personal services in Singapore, read these too:
---
This article contains partial partnership content. However, all opinions are ours.
Original article published on 21st Feb 2020. Last updated by Samantha Nguyen on 22nd February 2023.
Cover image adapted from: @christinaribkat and Markus Spiske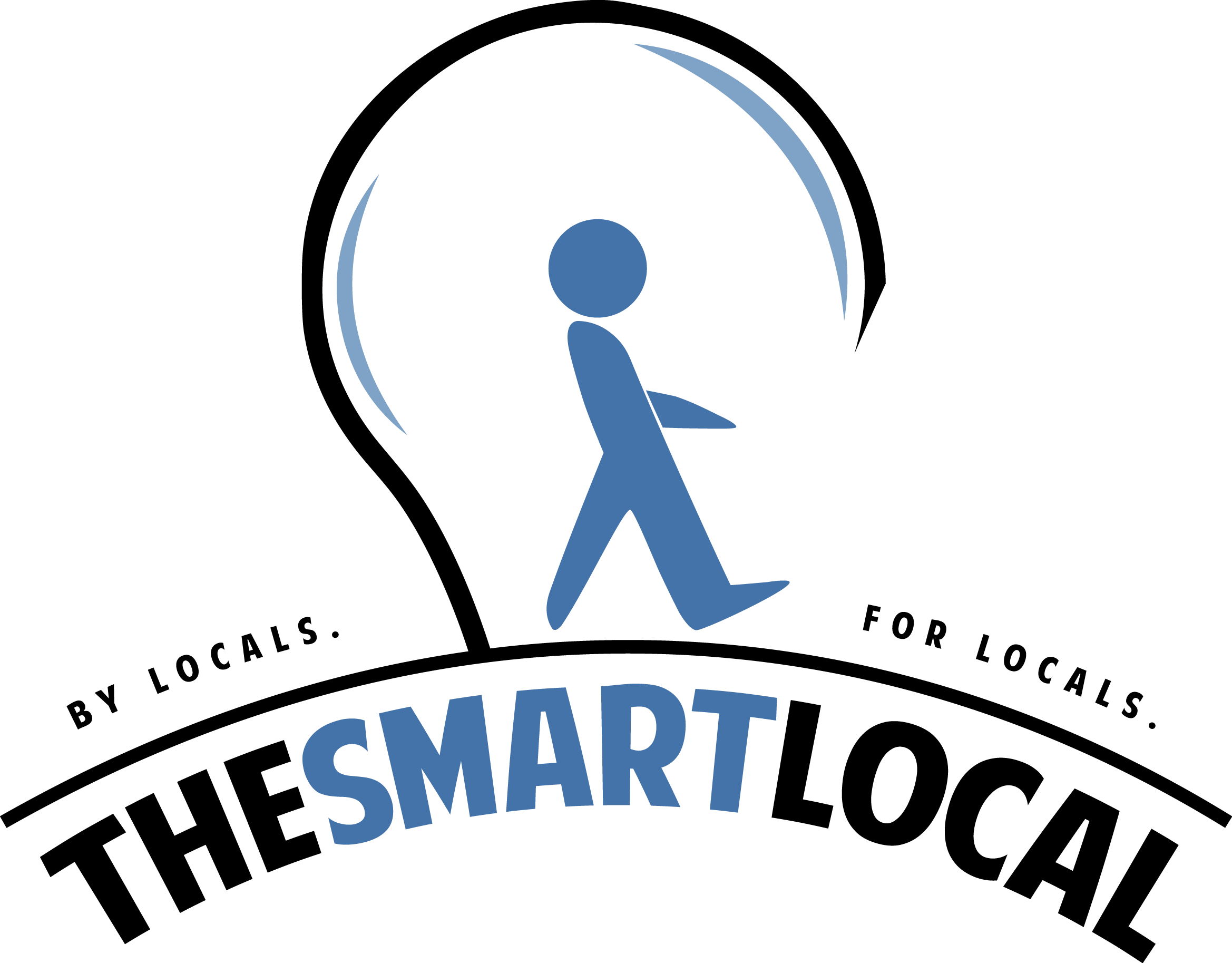 Drop us your email so you won't miss the latest news.