Gap year experiences for Singaporeans

Image adapted from: @hotcheekylace
If you're on a gap year, in between jobs, or a fresh grad who's currently unemployed, you're probably trying to decide on meaningful activities to occupy your time with during this long break. Instead of staying home and nua-ing all day, here are some ideas on some unique experiences you can embark on only when you have zero commitments
1. Be a mascot or live performer for Universal Studios
Image credit: Nam
You might be able to walk in the shoes of a Minion, Shrek, or Alex the Lion from Madagascar – by auditioning as a costume character for Universal Studios Singapore. If donning a heavy mascot suit isn't for you, you could also flaunt your talent as a live performer, stilt walker, or a celebrity impersonator. Sign up for their newsletter to keep yourself updated on their next auditions.
If you're itching to go beyond the shores of Singapore, Universal Studios Hollywood also hires entertainers all year round. Castings occur 2-3 months before holiday seasons such as Halloween and Christmas – so keep an eye on their audition schedule here.
2. Live and work on a farm
Helping out at a guava plantation in Taiwan
Image credit: @hotcheekylace
If you've always longed for a more relaxed pace of life, try living as a farmer for a couple of weeks! Many farmers in countries such as the Philippines, Australia, Scotland – just to name a few – are keen to have an extra pair of hands to help out with their daily work. In exchange for your hard work in collecting eggs, harvesting hay, watering vegetables, and caring for animals, you get to stay at the farm for free.
Having fun with alpacas in Auckland, New Zealand
Image credit: @yume_trip
Signing up as a volunteer with Workaway costs 34USD (~$45) while registration with WWOOF would depend on the country you're travelling to.
3. Travel the world as part of a boat crew
Sail the open seas as part of a yacht's boat crew! Qualifications are not required by some yacht owners, so some basic sailing experience is good enough. Usually, there'll be 3-4 members on board including the captain, who will to show you the ropes and ensure your safety. Some of your duties will include checking equipment, washing the dishes and taking care of guests.
Image credit: @alexedwards33
For those who prefer cruising close to home, there are routes from Batam to Langkawi. Alternatively, set your sights further and sail around New Zealand along the Great Barrier Reef island and Bay of islands, or around Australia, from Fremantle to Melbourne.
For £75 (~$135), you can go on as many sailing endeavours as you want on Crewseekers for 6 months. What's more, depending on the yacht owner, you may not need to pay a cent for your expenses onboard, such as your meals and laundry services.
Find out about the full list of sailing opportunities here.
4. Intern at fun international companies like Buzzfeed and Walt Disney

A day at Google's HQ in Singapore
Image credit: @katierules
You've read their listicles, binge-watched their Try Guys series and done their "What Type Of Bread Are You" quizzes to death – now if only you could create fun content like that and call it work. Well, you can. For those who are interested in writing, videography, and photography, Buzzfeed's Summer internship in New York usually takes about 3 months, starting in May or June till August – anyone can apply.
Set of BuzzFeed's live morning show
Image credit: @theesseenceof_
Another option is to intern as Walt Disney's CG Artist or software engineer in Burbank, California, just to name a few positions.
You can also consider taking on a 11-12 week paid internship programme at Google if you are currently pursuing a MBA degree. But if you'd rather not leave the country, you can also work at Singapore's Google office for at least 10 weeks.
5. Take care of animals at rescue centres
A volunteer working with goats at the Animal Rescue project in India
Image credit: @pod_volunteer
Animal lovers, this one's for you. Support wildlife conservation by working with rescued or endangered animals at animal rescue centres. Your 1 to 12 week stint includes monitoring movements of elephants and documenting their new births in Namibia, weaving hammocks for bears in Phnom Penh or hand feeding kittens and puppies in Cape Town. What a dream!
Image credit: @yavarit
From £495 (approx S$900), you'll get accomodation, an airport pickup and the chance get up close and personal with animals that need your care. You are likely to stay together with the staff and volunteers at a communal house near wherever you're volunteering at, which would be simple but also adequately furnished, with a decent phone signal.
Find the list of animal volunteer work here.
6. Go on a Trans-Siberian Railway trip
Travelling to far-flung places like Europe is much easier nowadays with more budget flight routes being added to airlines. But instead of the usual plane ride, you can tick them off your bucket list with an added one-of-a-kind experience by doing so overland.
Chilling on the Trans-Siberian train
Image credit: @hotcheekylace
The Trans-Siberian Railway connects China to Europe, and allows you to enjoy priceless sights that you would have otherwise missed on air. Some noteworthy sceneries include the Lake Baikal in Siberia and the Gobi Desert in Mongolia.
Take a stopover at Moscow and visit GUM, Moscow's largest shopping mall
A few of us from TSL travelled from Singapore all the way to London overland – stopping over places like Moscow and Prague – and you can follow the journey here.
Read our article on things to do in Moscow here, things to do in Prague here, and hacks on budget travel in London here.
If such a long trip isn't for you, you can also take an overland journey from Singapore to Bangkok, or even overnight sleeper train trips in places like Japan and Vietnam.
7. Teach English to kids overseas
For 1-12 weeks, you can volunteer at schools or day care centres in countries like Thailand, Peru, Nepal, and India to conduct English classes for young children. Apart from running quizzes and group competitions, you'll also get the chance to teach sports, art and crafts, and help them learn through song and dance.
Image credit: @_jessica_anthony
The cost to volunteer is about £230 per week (~S$420) as you'll be supporting a non-profit organisation. In return, you'll bringing smiles to the young ones and learn more about their way of life. Your free time during the evenings and weekends can be spent exploring the surrounding area and immersing yourself in the local culture.
Image credit: @pod_volunteer
What's more, you'll be living comfortably in a guest house or resort. Depending on your location, you may be sharing a room with 2-3 of your fellow volunteers, or getting one all to yourself.
Find the list of overseas teaching opportunities with Pod Volunteer here.
8. Join a trekking expedition
View of the snow-capped Himalayas from Poon Hill
Image credit: @lokesh_vegeta
So you're done with Bukit Timah Hill and Pulau Ubin, and now it's time to take on something new. Ace Adventure organises group trekking expeditions suitable for beginners, with hikes to the Annapurna Poon Hill in Nepal and Hehuanshan in Taiwan that take less than five days. A trek leader from Singapore will be accompanying you throughout the journey.
Hiking up Hehuanshan
Image credit: Ace Adventure
For the more experienced, they also have mountain climbing challenges that are tougher and longer. Trudge up Mount Rinjani, the second highest volcano in Indonesia and enjoy the spectacular panoramic view of Bali and Lombok after a strenuous climb. Alternatively, you can scale two peaks in China – Dafeng and Erfeng – in one trip.
View from the summit of Mount Rinjani
Image credit: Ace Adventure
Do check out their website for updates on their upcoming treks!
9. Disconnect from the world and tour on a container ship
Take an "alternative cruise" by seeing the world on a cargo ship, spending your time reading, chatting with the crew, and simply nua-ing under the sun. From Singapore, you can take a voyage to Australia, Brazil, New Zealand or even Italy.
Image credit: @shutterhold
This unique way of travelling is relatively less costly than other cruise ships. A one-way trip from Singapore to Italy takes 140 days and costs about AU$12000 (~SGD $12717), which breaks down to about S$85 a day. This includes your air-conditioned cabin with some books, usage of a small outdoor pool, and stopovers at 15 ports along the way in places like Hong Kong, Shanghai and New Orleans.
Image credit: @havaintoja.matkan.varrelta
If excessively long journeys are not for you, there are shorter and more affordable trips that last a couple of weeks. Going to Sydney takes 18 days, while a round to China takes 20 days altogether.
Here are some tips and recommendations by those who took the path less travelled, as well as more alternative travel ideas!
10. Volunteer to help build and renovate buildings
Help the needy in less developed countries like South Africa and Tanzania build roofs and plaster walls for classrooms and houses, which are currently lacking adequate facilities – some due to the occurrence of natural disasters. There are no requirements for you to join the reconstruction efforts on Projects Abroad, though you should be fit enough to work outdoors.
Image credit: @myg_pyear
Start dates are flexible, so you are free to volunteer anytime for at least 1-2 weeks. But of course, a longer time can let you learn more from the local community as well. As you get your hands dirty with some cement and concrete, know you are making a tangible, worthwhile impact on the local community.
Find out about the full list of volunteer destinations and projects here.
Opportunities to take while on a break from school or work
This is the time for you to do all the things you've always wanted to do, so make it count. Sure, spending all day watching K-dramas sounds like a dream, but these once-in-a-lifetime opportunities will help you grow as a person and give you priceless memories. So go out of your comfort zone and volunteer abroad, or take an epic voyage.for a couple of months!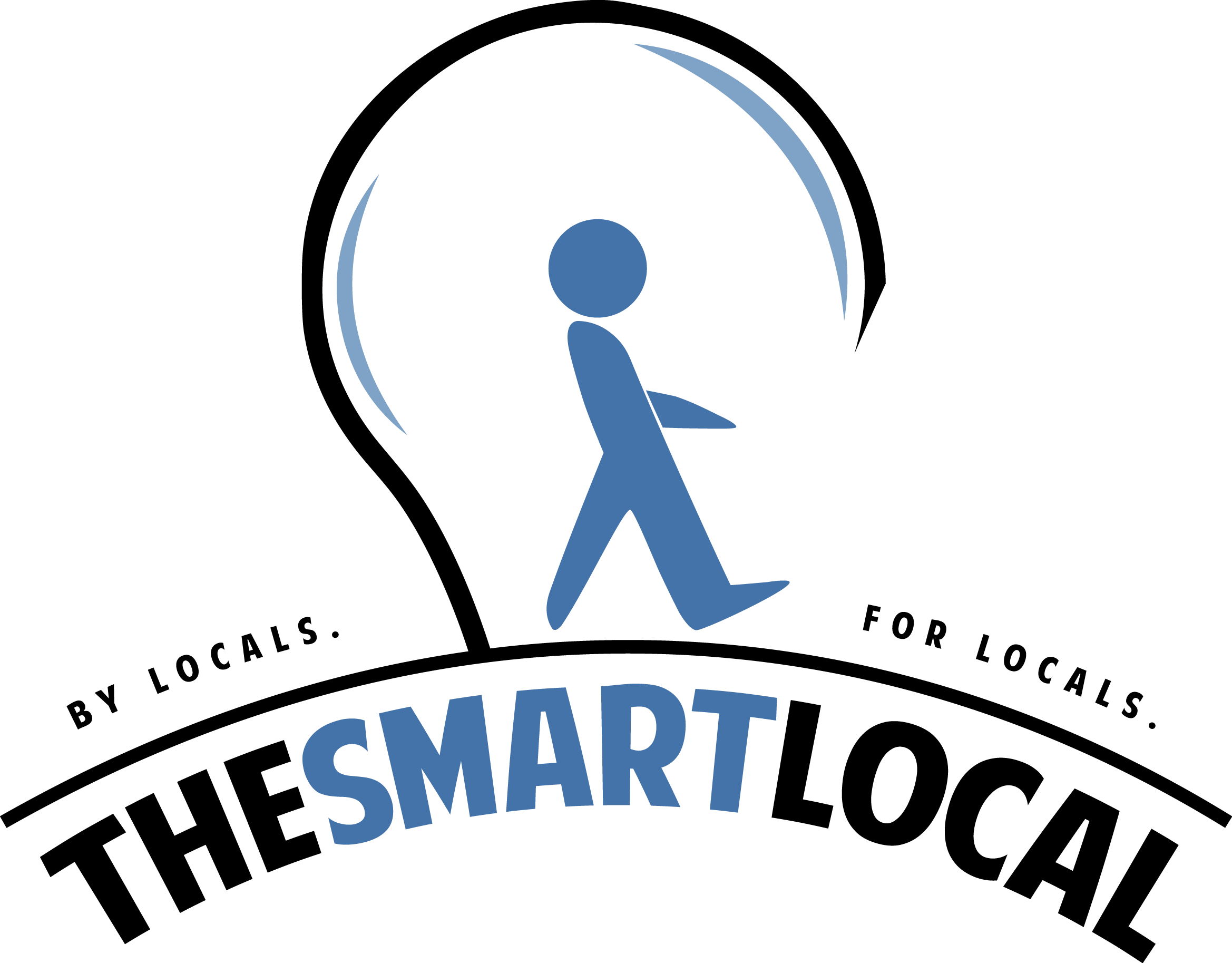 Drop us your email so you won't miss the latest news.