The cross-border journey of a lifetime
We've all spent too much time looking for cheap flights to Bangkok. Whether it's waking up early on Tuesdays, or scouring airline websites exactly 7 weeks before you intend to fly, there are plenty of ways to get the lowest price for your holiday to the Land of Smiles, but we've got an alternative way to get to your Chatuchak fix.
The trip we're suggesting is very intense and it requires a bit of vacationing out of a suitcase. On one hand you save on transportation, and on the other hand you splurge on accommodation – the end result is some stunning hotchpotch photography that will give your Instagram nemesis a run for their money.
Hurl your hard-wearing boots and a silicone snorkel mask into the rucksack, take your driving licence and the vast land from Singapore to Bangkok will never again look the same to you. One more thing – pack light but make it count!
Editor's note: Due to the recent passing of His Majesty, King Bhumibol Adulyadej, Thai people and businesses are in mourning for a year! We kindly suggest you to be respectful and always check with hotels and venues about their operating times and what is appropriate to do!
1. Take a train from Singapore to Kuala Lumpur
Day 1: Your trip starts from Woodlands. Take a speedy 5 minute train into Johor Bahru Sentral Station, and transit to Gemas – then switch to the new speedy ETS train to KL. The ride from JB to Gemas will take about 4 hours, while the ETS from Gemas to KL will take slightly more than 2 hours.
Ideally you should venture off into your Instagram escapade early in the morning so you can arrive in the nick of time to immortalise the otherworldly artistry of Putrajaya Pink Mosque at dawn.
Source: @raechwee
KL is an inviting city that deserves more than just a half-day trip so take a rain check on exploring its oodles of hidden marvels.
2. Go on a road trip from Kuala Lumpur to Penang via the Second Bridge
Day 2: In the morning, make your way to your next checkpoint – a one-way car rental centre. Depending on the provider you book with, there are various places in the city from where you can pick up your car, with rates starting at USD50/day.
The curvaceous S-meandering Penang Second Bridge – the largest in Malaysia – is an architectural wonder that disappears into the horizon. The 24 kilometres of concrete hovering over the azure sea and rustic kelongs represent the most picturesque section of this road trip.
The drop-off point for the rental is stipulated in the contract and that's usually at Penang International Airport, so make sure you know where you can return the car.
3. Rejuvenate your senses in a colonial-style hotel – Clove Hall Residence
In Penang, opt for a lux stay in Clove Hall Residence. Located where else but George Town, this Edwardian Anglo-Malay sophistication of a private bungalow-style villa transports you to a place that makes you wish you had a better job so you can live this life forever.
Address: 11, Jalan Clove Hall, George Town, 10050 George Town, Pulau Pinang, Malaysia
Contact: +60 4-229 0818
Price Range: From RM575/night
Book here
4. Take a minibus from Penang to Hat Yai
Source: @fey.zal.baim 
Day 3: There are plenty of minibus and bus operators from Penang to Hat Yai plying 4 or 5 times a day and tickets are normally purchased on Chulia Street.
Here's the better news – the cross-border journey takes only about 4 hours and the driver will drop you off at your requested destination. This uber bargainous voyage costs roughly RM35/B400.
Take the journey flick through your favourite book, or just look on in wonder as the scenery slowly morphs from Malaysian to distinctly Thai!
5. Visit Irrawaddy dolphins and the Little Thai Mermaid in Songkhla
Located just outside Hat Yai, Songkhla offers seaside views signature to the east coast of Thailand. Peer into the Gulf of Thailand, as wooden kelongs dot the Songkhla Lake at dusk.
By a fluke, you could also spot the critically endangered Irrawaddy dolphins.
Source: @jinnyjum
For adventurous travellers from the category I just want to snap a picture so people know I've been here, say hi to the iconic statue of the golden mermaid on Samila Beach. This seductive fish-tailed goddess of the sea peacefully combs her hair like there is no tomorrow on the backdrop of shimmering crashing waves.
6. Take a minibus from Hat Yai to Trang
Source: @fresh_kudos
Day 4: This part of the journey takes approximately 2 hours to complete – just head to Hat Yai Minivan Terminal from where you can hop on a minibus leaving every 30 minutes between 6 am and 6 pm. The paltry 100-Baht ticket will not torpedo your pocket either!
Trang province is as yet untouched by mass tourism, and is still reminiscent of 60s Singapore, rough edges and all. This rough-hewn town will make you feel both welcome and thrilled, especially if you hop on one of the frog Tuk-Tuks.
7. Go in the pursuit of rare sea mammals on Koh Libong
Trang's most popular island is Koh Muk, renowned for its Emerald Cave but if you wish to brag about being in one of the last untainted paradises of Thailand, Koh Libong is your place.
If you haven't spotted any endangered Irrawaddy dolphins in Songkhla, luck might be on your side this time around while on a trip to spot dugongs – otherwise known as "sea cows", but genetically closer to elephants though. They're protected under the Libong Archipelago Wildlife Reserve but you're welcome to go on a boat trip and stand one in three chances of an actual encounter.
The island is also a superb hotspot for snorkelling, as an alternative in case your dreams of swimming with rare sea mammals are shattered. While you're at it, pay a visit to the Muslim fishing village of Batu Bute with their iconic stilted houses vanishing into the eternal timeline of the sea.
To access this picturesque island, take a 40-minute ferry ride from Hat Yao Pier in Trang with departure times scheduled every 2 hours until 4 pm. Depending on the provider, expect to pay about B50 for a single journey.
8. Take a train from Trang to Hua Hin
Day 5 to 6: By now you're more than halfway into your action-packed journey. You possibly hanker to vent off your tiredness, holler at everyone and get an AirAsia flight straight to Bangkok. But just lift up your spirits because you're about to embark on one of the most scenic journeys ever.
The epic 11-hour voyage will give you plenty of time to rest in a First Class sleeper at a rate of about B1,600. This is by no means a romance-inducing lavish cabin à la Orient Express, but you have enough privacy to catch up on your Tumblr sites and stretch on the comfy berth. Just don't sleep through the whole journey – the views are wild!
After recharging your batteries, take your smartphone with you to the restaurant area and mingle with other long-haul enthusiasts – the ambiance here is a socialite's holy grail! You might even end up crafting an Insta-documentary for your beloved followers.
Tip: take the 1:30 pm train so you can arrive in Hua Hin at around 1:15 am!
9. Feel the suave Arabic vibes at Marrakesh Resort and Spa
After the arduous but profoundly enriching journey, you're finally at your penultimate chapter – welcome to Morocco!
Rest your tired body at Hua Hin's Marrakesh Resort and Spa, a ridiculously romantic and exotic establishment decked out in a halo of Arabian charm with a glorious palm-fringed swimming pool. This hotel is so Instagram-inviting that their official website even features a brochure titled "10 reasons to love Marrakesh" among which, taking selfies comes at number one.
Source: @marrakeshhuahin
Desert-style dining by the sea, celebrity couples flaunting their rags-to-riches fantasy and a stupendous al fresco beach cinema are the perfect ingredients for a night out of a thousand to remember.
The epitome of Moorish design conjures into their 60-square metre Fountain Pool Suite that will make you wish you concluded your journey in this oasis of pampering antiquity-curated spa hotel.
Address: 63/411 Petchkasem Road, Nongkae, Hua Hin, Prachuap Khiri Khan 77110 Thailand
Contact: +66 32 616 777
Price Range: From B3,400/night
Book here
10. Get a gondola ride at The Venezia Hua Hin
Source: @joshualim63
Day 7: O, Sole Mio! This Instagram-hungry symbiosis of a shopping mall and a theme park is so extravagant and inaccurate – for example, what's the distinctly Roman Trevi Fountain doing in a Venice-themed attraction?
Source: @adahtus
You need to pay a small entrance fee of 50 Baht to mosey around and do some shopping. There is a separate pricing for any additional attraction or activity such as gondola rides, Ferris wheels, train rides around the shopping village and a 3D museum among many others, not exceeding B160 each.
Source: @lookpadz 
This gigantic 73,600 square-metre complex peppered with shops disguised as radiant Mediterranean-style houses and manicured trees lined up along themed terraces, feels almost as authentic as the original version – The Venetian Las Vegas!
Address: 1899 Phetkasem Rd, Cha-am, Cha-am District, Phetchaburi 76120, Thailand
Opening Hours: Currently from 10 am to 8 pm, daily
Contact: +66 83 842 2301
11. Your final trip! – take a train from Hua Hin to Bangkok
Source: @jilita.jila
Day 8: The 4-hour railway journey from the picture-perfect Hua Hin Station to Hua Lamphong Bangkok is not the fastest way to get you to your final destination, but definitely the most exciting one – especially if you opt for the dirt-cheap third class trains.
By the time you arrive in the City of Angels, you will already have had so much Instagram material to play around with! But that's beside the point – Bangkok is the pinnacle of your fabulous partly-glamorous trip that still deserves your undivided attention.
Needless to say… at the end of this memorable sojourn, take a flight back home!
The scenic Singapore-Bangkok route
Yay! You've done it! While you might need another week of holiday just to recover after this hardcore itinerary, you'll definitely come off better for it. After all, we should all push ourselves to become better people – or at least better backpackers – every once in a while! Personally, I admit that even half of this journey seems daunting to me but for what it's worth… my bucket list will not dismiss it!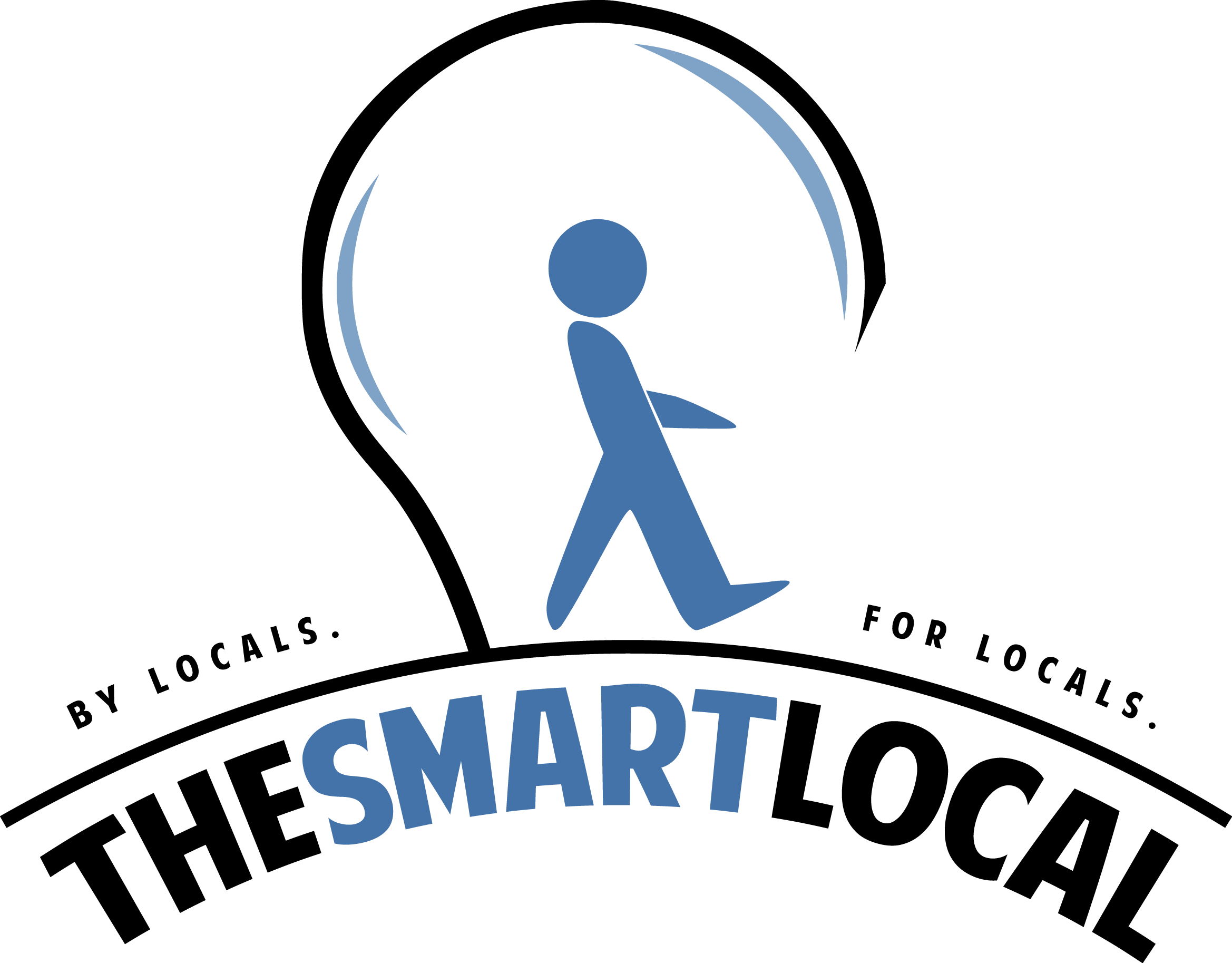 Drop us your email so you won't miss the latest news.