Malaysia's cutest feline and canine-friendly cafes

Source: @joling629
While most people leave therapy sessions happy and relaxed, pet cafe-goers leave the healing session sad and worked up – the complete opposite of what we'd like to achieve. But that's normal. Nobody wants to leave after meeting the cutest, furriest cats and dogs of pet cafes.
These 10 pet cafes in Malaysia will see you exit its doors drenched in tears, unwilling to part with the cutest bunch of friends you've ever met. It's an addictive therapy session that you'll never be cured of!
1. Clawset Café – Meet Mr Dollar, the cute grumpy cat
Clawset Cafe is a place for freelancers to cozy up and get some work done, as they offer comfortable corners and free Wifi connection. Your furkid can come along too! At the same time, there's a pack of cute pomeranians to keep you company during your break led by Mr Dollar, the friendly but grumpy-looking cat.

Source: @jeanannsee

Source: @regina_viani
Address: 36A Jalan SS22/25, Damansara Jaya, Petaling Jaya, 47400 Selangor
Opening Hours: Tue-Thu & Sun, 10 am – 10 pm | Fri & Sat, 10 am – 11 pm
Contact: Facebook
2. Cubs and Cups – The puppy daycare
Doubling up as a puppy daycare, Cubs and Cups allows you to drop your pet off when you go to work and pick it up later at night. You no longer have to worry about your pet being alone at home, playing with sharp objects that may injure.

Source: @zulay_natasha_chen
Rates start from RM15 for the first hour, RM30 for 2 – 3 hours and RM60 for the whole day from 10 am to 10 pm. The café is home to furries like Cola, Mocha and Nacho, whom you'll be able to meet when you dine there. Visitors can also bring their own pets to join in at the hangout – it's more fun to meet other animal lovers at settings like this.

Source: @kaejyn

Source: @ie_ryn.c
Address: 22 Wisma Rapid, Jalan 30/70a, Desa Sri Hartamas, Kuala Lumpur
Opening Hours: Mon & Wed – Fri, 12 pm – 12 am | Sat – Sun, 10 am – 12 am
Contact: Facebook
3. Kopicat Cafe – Shower GG with love, the cat rescued from abuse

Source: @kopicatcafe
GG was a stray, before being rescued from abuse to become a part of Kopicat cafe's clowder of cats. A desperate plea by GG's rescuer on Facebook was promptly answered by Wan, the owner of Kopicat, who then sheltered it. Formerly Coffee Cottage, the cafe is home to many rescued cats that you can play with in the special interactivity room.

Source: @kopicatcafe
Address: 1-1 jalan SS15/8A, Subang Jaya, Selangor
Opening Hours: Sun – Thurs, 11 am – 10 pm | Fri – Sat, 11 am- 12 am
Contact: Facebook
4. Huskitory Café – The Husky adoption centre
Huskies require sensitive treatment – because of their stubborn nature, time and patience are needed to nurture these energetic pets into loyal furkids. Huskitory Café offers special Husky grooming sessions from RM40 onwards so Siberian Husky lovers in Melaka can consider themselves lucky to have experts closeby.
The cafe houses purebred Siberian Huskies for adoption, for dog lovers to give them a forever home when ready for the responsibility. It's a canine convenience store as much as it is a cafe and adoption centre, with food, toys, treats and more being sold. Casual visitors will be able to relax and enjoy a cup of coffee in the presence of several in-house Huskies.

Source: @dvdlaw

Source: @nanakopy87
Address: 27, Jalan Taman ASEAN, Taman ASEAN, 75250, Melaka Town, Melaka
Opening Hours: Tue – Sun, 12.30 pm – 10.30 pm
Contact: Facebook
5. Purradise Cat Café – #eatclean for cats
The health food trend isn't just exclusive to humans, pets can join in with the lifestyle too. At Purradise Cat Café, your feline will learn what it means to #eatclean with the café's own healthy raw meat food packages, sold under the brand name, Rawr. For cat-less feline fans, drop by to have fun with the 30 'kittizens' in the cafe.

Source: @mypurradise

Source: @mypurradise
Address: 24A (First Floor), Jalan Tun Mohd Fuad 2, Taman Tun Dr. Ismail, 60000 Kuala Lumpur
Opening Hours: Tuesday – Friday, 2 pm – 10 pm | Weekends & Public Holidays, 11 am – 11 pm | Closed on Mondays
Contact: Website, Facebook
6. The Hound – Cookie the Beagle's humble abode

Source: @_carl_photography
The Hound is a spacious cafe with a rustic charm for your dogs to explore. It's a popular gathering spot for pet-lovers with their little ones in tow. The interior design is simple but fun – the humble decor isn't jarring for dogs who get easily excitable so they'll (usually) remain calm throughout the experience!
Those coming without a furry friend in hand can expect Cookie, the cafe's cute Beagle host, to greet them at the entrance. The cute house pet may be shy, but it loves visitors so don't be afraid of getting close. In the menu, delicious bakes are aplenty for purchase, like the Lemon Curd Tart, Chocolate Banana Cake with Caramel Buttercream and Raspberry Almond Cake.

Source: @xemanta
Address: 44-A, Jalan Hujan Emas 4, Taman Overseas Union Garden, 58200 Kuala Lumpur.
Opening Hours: Sunday – Thursday, 10 am – 8 pm | Friday – Saturday, 10 am – 11 pm | Closed on Monday
Contact: Facebook
7. Good Meowning Café – Cheapest cafe to get your furry fix

Source: @good.meowning
Not all cats are unfriendly and not all pet cafes are pricy – Good Meowning Café is the best example of this. Spending 30 minutes in the cat interactivity area costs only RM5 and all the food and drinks are below RM10, making it a budget cat café that's guilt-free even if you visit over and over again. It's the best outlet to satisfy your furry therapy addiction.
Here, you'll get a plate of margarine fried rice for only RM6 and Spaghetti Baguih – an original creation of pasta in a spicy sauce – for only RM9.50. Cheap and delicious food amongst cute company!

Source: @qist_inaa
Address: 1 Jln Suasana 2/7A ,Bandar Tun Hussein Onn, 43200 Kuala Lumpur
Opening Hours: Tue – Sun, 9 am – 10.30 pm
Contact: Facebook
8. Purr-fect Cat Café – Cats and heritage sites!

Source: @noorulzaman
Purr-fect Cat Café is situated in a pre-war shophouse in Penang's UNESCO heritage site in Georgetown, which is a great chance to see retro architecture before heading into the cafe to greet what you were here for – cute cats. The ground floor of this café is a gift and souvenir shop, and upstairs, you'll find the kitty zone where all your feline companions hang out.

Source: @imanqistna
Address: 53, Jalan Muntri , 10300 Georgetown, Penang
Opening Hours: Opens daily, 10 am – 10 pm
Contact: Facebook
9. Bark and Bean – A waiting room while your pet gets groomed
A pet hotel exists around Pulau Jerejak in Nibong Tebal, Penang – The Fox Butler. Apart from offering lodging for your pets at reasonable rates per night, it's also a pet spa and grooming centre. An all-in-one service for your furry friend.
The pet lodging business has opened a café next door called Bark and Bean, and is hence, a sister business. So while your furkid is being groomed, or after you've picked your pet up from the hotel, light desserts and beverages await. It's not just a hangout for you to relax in, your pet will have friends to be with!

Source: @barkandbean

Source: @barkandbean
Address: 18, Jalan Pantai Jerjak, Sungai Nibong, 11900, Bayan Lepas, Penang
Opening Hours: Opens Daily, 11 am – 9 pm
Contact: Facebook
10. Bow Wow Café – An event venue for your pooch
Bow Wow Café is designed to give your pet an environment of fun and games and to let it interact with other pooches at the special doggie play area. The place is tidy and hygienic, as the shop assistants brush the chairs clean once patrons have left.
This Selangor pet cafe offers food (for humans!) that are highly recommended – Big Breakfast that's only RM25 and Sauteed Mushrooms with Lemon Wedge and Garlic Bread only RM12. The café often organizes gatherings for furkid parents, as well as workshops and training sessions. If you don't own pets but is a sworn pet-lover nonetheless, owners that stop by Bow Wow Café will usually let you interact with their pooches.

Source: @bowwowcafe

Source: @bowwowcafe
Address: Kompleks Kenari, Jalan Kenari 19, Bandar Puchong Jaya, 47100 Selangor
Opening Hours: Mon – Fri, 2 pm-12 am | Sat & Sun, 11 am – 12 am
Contact: Facebook
Pet cafes where felines and canines come to play

Source: @janicet_0628
As a pet owner, you'll need to be responsible for your feline's/canine's welfare as well as upbringing. It's like nurturing a child! But unlike kids, pets don't react the same way when in distressed so owners need to be extra sensitive to understand their needs. Bring them to pet cafes – they are outlets to let loose and assume their natural behaviour.
As a pet-less animal enthusiast, hangout with the furry friends at these cafes and shower them with love and attention. Be rewarded when they take a liking to you (or your scent)!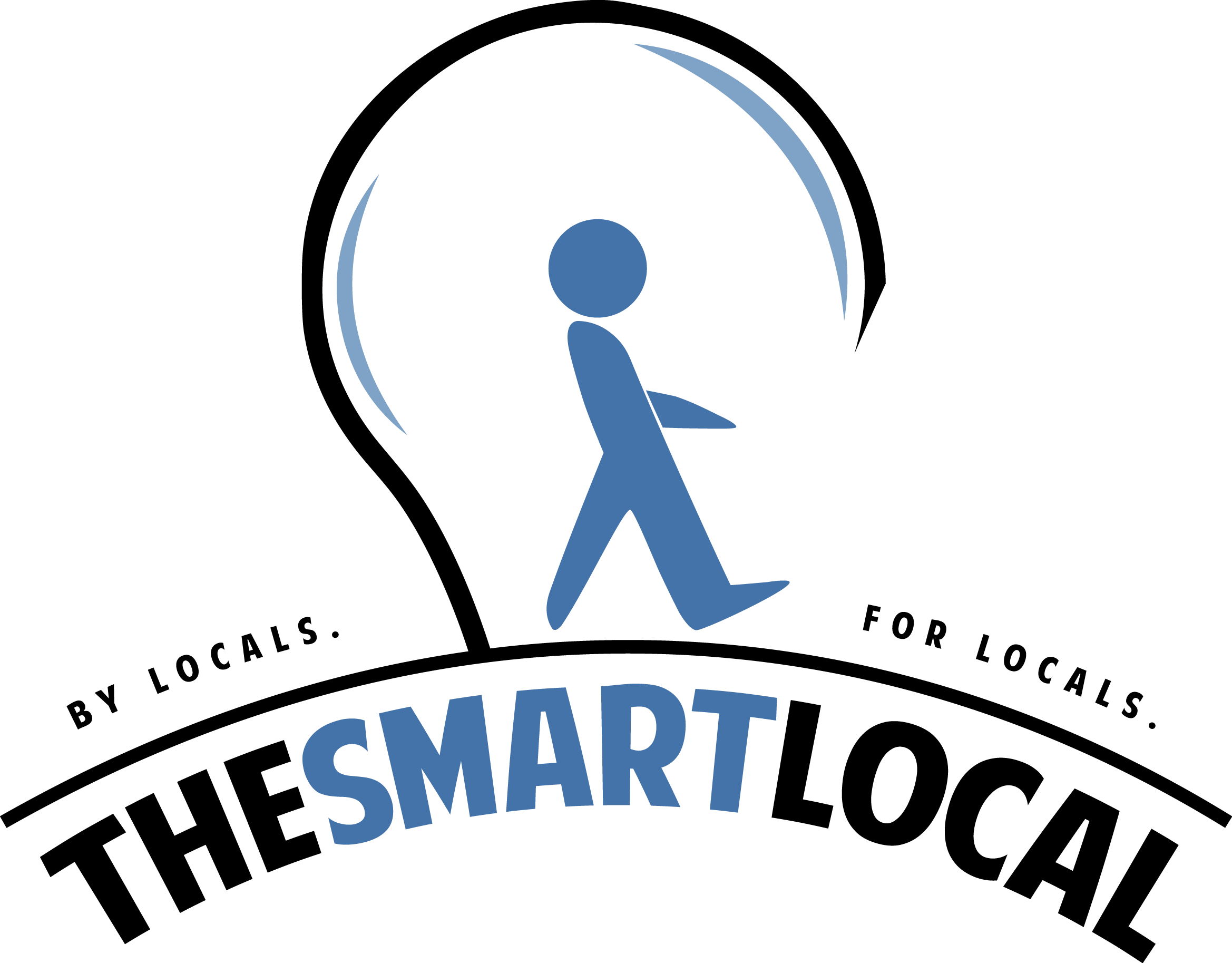 Drop us your email so you won't miss the latest news.