Non desk-bound jobs in Singapore
For those who have decided not to take on the full-time job route because you simply can't stand sitting in the office for 8 hours straight, you'll understand the struggle of not having a fixed income. Because your working hours are flexible, all the more you can take up more part-time jobs to supplement your existing income.
FastJobs offers a range of contract and part-time jobs that pay as high as $1,800! Check out 10 part-time jobs to call dibs on for when you've got some free time on your hands and could use some extra cash:
1. Freelance Band Facilitator (from $15/hour)
Image credit: @teammusicsg
Apart from teaching people with no musical background how to play basic musical instruments as a Freelance Band Facilitator, you'll be hosting music-oriented team building activities too, which is why it's important for band facilitators to always be full of energy and patient at the same time.
Before you apply, do note that you'll have to undergo an audition. If you're shortlisted, you'll receive an 8-hour preliminary training, where they'll teach you how to play a total of 6 musical instrument roles for 3 songs before you're good to go.
Apply here.
2. Photography Associate (up to $1,800/month)
You'll learn to take pro-quality pictures like this!
Image credit: Resorts World Sentosa
Outgoing folks with a passion for photography, being a Photography Associate at Digiphoto Entertainment Imaging is for you. From meeting people from all over the world, to ushering them to have their photos taken; this opportunity lets you learn new photography skills for free – so having zero experience in photography should be the least of your worries.
You'll be working at tourist attractions like the Singapore Zoo, Adventure Cove Waterpark and even Marina Bay Sands. Plus, this job comes with medical benefits and your transportation fees will be covered as well.
Apply here.
3. Online Survey Respondent (up to $200/survey)
Earn cash and vouchers when you complete surveys on Panel Place
Image credit: Panel Place
We all die a little inside whenever we see someone approaching us with a clipboard at MRT stations because that can only mean one thing: SURVEYS.
But unlike all the other surveys, signing up as an Online Survey Respondent with Panel Place gets you rewarded with shopping vouchers and actual cash. In case you might be wondering if this is a scam, you can take comfort in knowing that this site only gets reputable companies, like YouGov and Toluna, to take part in these surveys.
Apply here.
4. Personal Shopper (up to $15/hour)
Image credit: Lipstiq
When you're a Personal Shopper for Honestbee, you'll be remunerated for loading up a shopping cart and choosing only the finest products for customers. The great thing about this job is that you'll have an option to choose from any 3-hour time slots between 9am – 9pm!
And here's another major plus point: you'll get to save on transport too as you can choose from multiple supermarkets depending on where you live – say goodbye to long rides to work!
Apply here.
5. Coffee Barista (from $1,700/month)
Image credit: Orient Design
Mayson Bakery is notable for their freshly baked pastries and local coffee. Try your hand at being a Coffee Barista here and not only will you be learning how to brew an authentic cuppa joe, but you'll learn how to make a decent cup of teh as well. Who knows, you might just leave the place as a skilled teh tarik maker like those uncles in coffee shops.
Apply here.
6. Dog Cafe Team Member ($7/hour)
Image credit: @vanessa_jiayi
Meeting new people while being surrounded by a bunch of doggos at We Are The Furballs sounds like quite the dream job especially when you're obsessed with these furry lil friends. Apart from manning Singapore's first dog-petting cafe, you'll be tasked with taking care of all the dogs' welfare too – so before you apply, make sure you're okay with having to clean up after the pups!
Note: Applicants will need to be proficient in both English and Mandarin
Apply here.
7. Hotel Bellman (from $8/hour)
Image credit: Far East Organization
Here's one for all the social butterflies out there: if you love meeting new people and strive to look well put together on the daily, then perhaps being a Bellman at Shangri-La Hotel might just be the job for you.
You'll be attending to guests' needs by assisting them in carrying their luggage and delivering all mails to their respective rooms, which is why having a chirpy personality and being physically fit are essential for this job.
Although looking polished is one of the most important aspects of this job, stressing over your outfit for work should be the least of your worries as uniforms will be provided. Daily meals will be provided as well.
Note: Once you're shortlisted, you're required to follow the hotel's grooming and uniform guidelines.
Apply here.
8. Mystery Shopper (up to $220/project)
If you're known to be the observant one amongst your friends and you're excellent at keeping things under wraps, you might wanna consider taking up a job as a Mystery Shopper in your spare time.
The job scope entails conducting shop visits and evaluating a client's products and services – so you're essentially getting paid to shop. How much you earn really depends on the project you're being assigned to. If you're lucky and you conduct yourself well, you might just draw a salary of $220/project.
Apply here.
9. Banquet Server (from $12/hour)
Image credit: AusTop
Many of us would have at least had some experience working part-time in the F&B industry just to occupy ourselves during the holidays. That being said, not all of us have a way of remembering and fulfilling all customers' orders – which is why serving at banquets might be a better alternative for those who can relate.
Aside from serving food, being a Banquet Server will get you involved in setting the tables and utensils before guests arrive as well.
Here's an added bonus: you can get your friends to work with you. And when they've clocked in a total of 30 hours in 2 weeks, you'll receive a $20 referral bonus!
Apply here.
10. Freelance Outdoor Camp Instructor (from $180/project)
Image credit: Innotrek
Outdoor Camp Instructors at Innotrek tend to be loud with the tenacity to overcome physically and mentally trying obstacles throughout the course of the 3D2N camp. Going on sea and land expeditions, high rope obstacle courses and campfire – this one's a total opposite of a sedentary 9-to-6 job.
Though it's known to be a physically-intense job, you'll end your day feeling fulfilled as you'll be imparting important life values to students. So, expect to run on energy and do a whole lotta self-reflection while you camp out with the students!
Apply here.
Find a job you love on FastJobs
Not having a fixed 9-6 routine might sound like quite the dream, but there may be times where you'll find yourself itching to do something a lil more to earn some extra side income.
Image credit: FastJobs
FastJobs makes for the perfect platform for those who are looking to earn a side income as it specializes in skills-based and non-executive jobs. With a plethora of job openings that have flexible work schedules and short-term contracts, those who can't handle a sedentary 9-to-6 job can surely find something that'll fit the bill. On the other hand, those looking to switch from flexible work schedules will be glad to know that FastJobs offers full-time non-executive jobs as well!
Also, you can look for jobs in a multitude of sectors – customer service, retail and even F&B – through their mobile app. Once you've found a job that tickles your fancy, forget about drafting countless of resumes – this neat app will automatically craft one for you in just a few taps!
Plus, it comes with bonus features like an in-app chat function, which allows you to communicate with potential employers directly, and a location-based search option, so you can skip the long, dreadful commute to work!
---
This post was brought to you by FastJobs.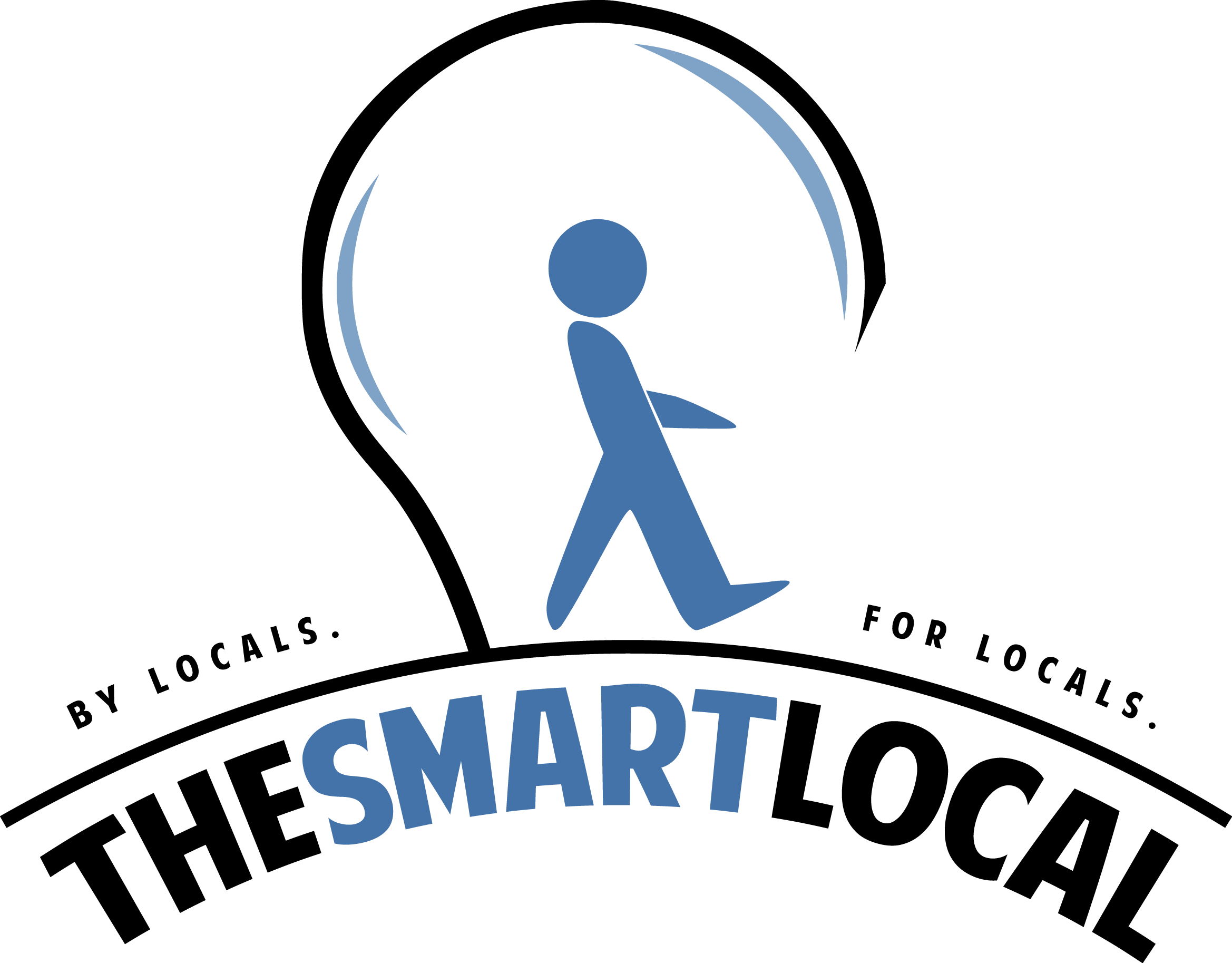 Drop us your email so you won't miss the latest news.