Super huge burgers in Singapore
Image adapted from: Roadhouse
It's been over a month since KFC served its last Double Down for the year and its loss has been greatly felt by burger-enthusiasts. Thankfully, there are a multitude of super-stacked burgers found all over Singapore to tide over the lack of deep-fried chicken goodness.
If you've got a bottomless appetite and need a break from the usual fast food fare, munch on these toothsome towers that'll satiate your inner Jughead.
1. Fat Basterd by Fatboy's
Double patties with bacon, fried egg, and cheese
Image credit: Fatboy's The Burger Bar
Out of the 16 delicious burgers at Fatboy's, gourmands who wanna challenge their stomach should get the Fat Basterd ($19.80).
Living up to its name, the stack is packed with:
2 juicy beef chuck patties
Strips of chewy bacon
2 melted slices of aged cheddar cheese
Fried egg
Homemade BBQ sauce
The result: a burst of salty and smoky goodness that'll fill you till your stomach is bursting at the seams. To top that off, it's also served with a generous helping of fries.
If you can't handle too much meat in you, opt for the aptly-named Wimpy ($15); a Fat Basterd minus one patty.
Address: 38 Orchard Rd, 238836
Opening Hours: Sun – Thurs: 12PM – 11PM | Fri – Sat: 12PM – 12AM
Telephone: 6337 3834
Website
2. Messy Joe Burger by I am Legend
Triple patties with onion rings drenched in bolognese and cheese
Image credit: I Am Legend – western food
You'll definitely need more than 1 napkin to wipe off the mess from I Am Legend's Messy Joe Burger ($22.90).
This 3-patty-high burg is layered with onion rings and drenched in melted mozzarella, bolognese and nacho cheese. But don't worry about letting all the sauce go to waste as the dish is served with a side of fries and nacho chips, so double dip to your heart's content!
I Am Legend is also Muslim-owned so fellow Muslims can eat sinfully without actually sinning.
Address: Bigbox Foodcourt level 3, 1 Venture Avenue, Singapore 608521
Opening Hours: Mon – Thurs: 12PM – 9PM | Sat: 3PM – 9PM | Sun: 2PM – 9PM
Telephone: 8580 6690
Website
3. The Works by Wildfire Burgers
Thick beef patty with bacon, parmesan crisp, and beer-caramelised onions
Image credit: Wildfire Chicken & Burgers
You can't miss Wildfire Burgers as you exit Somerset MRT station. Tucked inside is the Works ($23) – a sinful stack of fried beef patty, bacon streaks, parmesan crisp, and beer-caramelised onions, sure to put your arteries to heavy work.
Address: 313 Orchard Road, 313@Somerset, #01-28, Singapore 238895
Opening Hours: Sun-Tue 12PM-11PM | Wed-Sat 12PM-1AM
Telephone: 6734 2080
Website
4. Truff Ryder by Three Buns
Wagyu with foie gras and black truffle
Image credit: @suchafatty
While Three Buns' Truff Ryder ($35) may not be as thick as others on this list, it makes up for it in taste. Compacted into it is an array of atas ingredients rarely found in a burger like:
120g of pure wagyu beef patty
50g of pan-seared foie gras
French summer black truffle
The umami of these 3 ingredients is enhanced by the confit onion jam and miso mayo that's slathered onto the patty – so you'll feel super satisfied with just a few bites. Be sure to give this a ride next time you want a gourmet meal that won't break the bank.
Address: 36 Keong Saik Road, Singapore 089143
Opening Hours: Tue – Sun: 11AM – 12AM (Closed on Mondays)
Telephone: 6327 1939
Website
5. The Beast Burger by The Beast
Massive beef, pork, and fried chicken burger good for 4
Image credit: @thebeast_sg
The above-pic might throw you off into thinking that the Beast Burger is just a zhng-ed up Zinger. But zoom out and you'll see why The Beast recommends that it should be eaten by 4 people.
Served in a 9-inch bun, it's the biggest meat you'll ever grab.
Image credit: @xepheriv
What you see here is 0.7kg of beef, 0.4kg of fried chicken, and 0.4kg of pulled pork all piled between 9-inch buns – so 4 mouths are definitely needed to tame this beast. And instead of a paltry serving of sides, you'll get a whole bucket full of sweet potato fries along with it.
The Beast Burger will set you back $125 – a good deal considering that when shared between 4 friends, the cost averages out to less than $32.
That said, if you go solo and finish the burger within 60 minutes, it'll be on the house!
Address: 17 Jalan Klapa, Singapore 199329
Opening Hours: Mon – Wed: 5PM – 12AM | Thurs – Fri: 5PM – 1AM | Sat – Sun: 11AM – 12AM
Telephone: 6295 0017
Website
6. The Terminator by Roadhouse
Stacked 1kg burger with 6 wagyu patties
Image credit: @randysantel
If you prefer length over girth in your burgers, head over to Roadhouse for the Terminator ($58), a teeming mound of 6 wagyu beef patties that'll make you say "Hasta la vista" to your diet.
This 1kg tower is evenly layered with melted cheese, pieces of bacon, and caramelised onions, and then served with coleslaw and fries. You can request for the rareness of the patties, though most would recommend going for medium rare to get the full juiciness of the beef.
Finish it in under 20 minutes and it's free – so if you can handle a thick load, this is the definitely the burger to be back for.
Address: 13 Dempsey Road Singapore 249674
Opening Hours: Mon – Fri: 11AM – 10PM | Sat – Sun: 10AM – 10PM
Telephone: 6776 0777
Website
7. The Mighty Alpha by Wolf Burgers
Double patties and double cheese
Adapted from: Wolf Burgers
At just $14.90, Wolf Burgers' The Mighty Alpha will give you best bang for your buck as you'll be getting double patties, 2 melted slices of American cheese, lettuce, and caramelised onions slapped between toasted brioche buns.
The juiciness of the onions and patties provides a nice contrast to the crunchiness of the lettuce and bun, enhancing the burger's sweetness and savouriness.
Address: 3 Temasek Blvd, 455-456 / 459-461 Suntec City, Singapore 038983
Opening Hours: Daily: 12PM – 9.30PM
Telephone: 6776 0777
Website
8. Monster Burger by Burger Monster
22cm burger with large chunks of chicken or beef
Image credit: @kuroroma
Sometimes, all you need in a burger is just the good ol' favourites like meat, cheese, onions, lettuce, pickles and tomatoes. At Burger Monster, experience this goodness scaled up with their 22cm Monster Burger ($20).
Our Hindu friends can also enjoy this burger as it comes with an option for chicken or beef. Underneath the buttery buns isn't one humongous patty but rather, generous chunks of well-marinated meat.
Address: #01-01 Jurong East MRT, 10 Jurong East Street 12, Singapore 609690
Opening Hours: Mon – Thurs: 11AM – 10PM | 11AM – 10:30PM
Telephone: 9728 9964
Website
Towering burgers in Singapore for those with huge appetites
Next time you find yourself hankering for a gargantuan burger after watching an EpicMealTime episode, rest easy knowing that there's a super stack just waiting to be devoured in every corner of Singapore.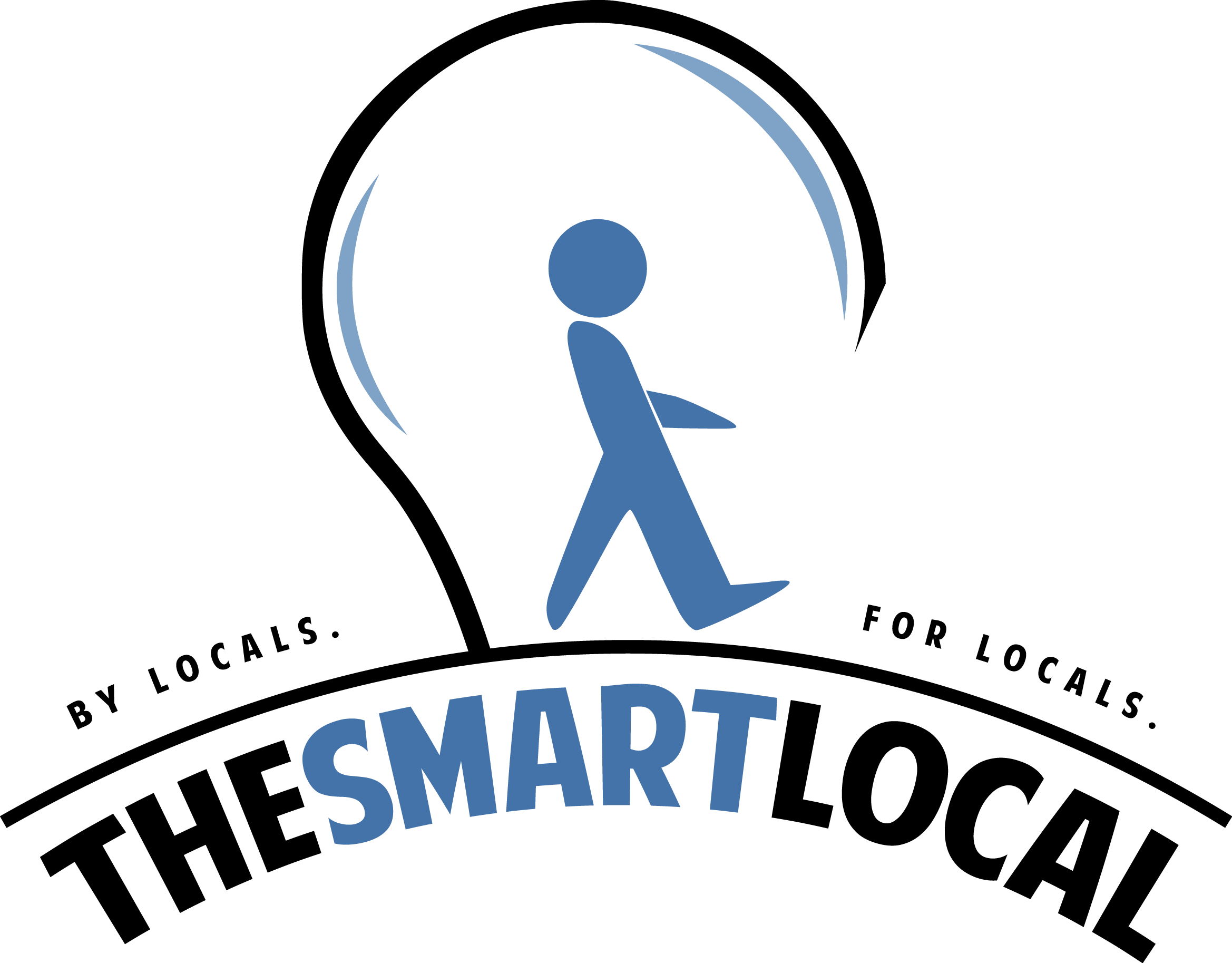 Drop us your email so you won't miss the latest news.